Four-time US National Champion Kamal Bey (77 kg, Sunkist) was the featured athlete in our introduction to "Counter Scores" (TCSP, CSA) on Saturday, with his wild, points-happy run to Junior World gold in '17 serving as the case study.
A counter score is the result of an athlete reacting off of their opponent's offensive action or attempt and receiving points. The premise for this statistic, and virtually all of the others outlined on this platform thus far, is to observe "origin of score" because not only does that help account for how points were earned in a match or throughout a tournament, but doing so also sheds light on athlete behavior, approach, and tendency.
And Bey himself is here to assist in explaining why this is so important to acknowledge.

The 22-year-old is constantly lauded for his string of successes and ability to thrill audiences with dazzling displays of offensive firepower. All of that stuff is what people think of first when associating Bey with Greco, or wrestling in general. The truth is, however, he might be equally gifted when it comes to breaking down his thought processes and how he compartmentalizes what are often split-second in-match decisions. In addition, Bey has a bit of a passion for the literary arts, which comes in handy when outlining why counter scores are just as much a behavioral metric as they are a competitive one.
"It's like the touch of a hair," Bey says. "I just instantly know, I can think and feel that I need to react. It is similar to this ancient Native American tradition where they would stick their heads in a croc's mouth. The croc's mouth would never close; but in this one instance, there is a man who when the heat hits him, he sweats. And that bead of sweat touches the croc's head and he snaps his jaw closed."
This description fully captures the spirit of counter scores, and illustrates how reaction — organic or compelled — ignites actionable sequences.
Provocation does play a huge role.  Often for a wrestler to gain a position or lock they desire, there has to be a degree of coercion. The onus is on each athlete to determine a methodology that may prove effective against their opposition. For Bey, it starts with footwork and then expands to his entire body once an opponent reaches his killbox.
"There is a lot of trap-setting, especially in Greco-Roman," he suggests. "One of my philosophies is that I step anywhere I want to step, and make my opponent step everywhere he doesn't want to step. Initially, it sets up a lot of action. People will feel comfortable and think that they have me. Just like the snap of a finger, the drop of a hat, the next thing they know is that they're flying through the air. It's a lot of timing, a lot of practice to get to that level. But I've done it so much that I don't need to tell my body what to do. It just knows in these situations."
To date, the proposal for Greco-Roman statistics laid out on this platform has been met with enthusiasm by US athletes, primarily because those who have checked in believe stat lines might entice fans to follow along more closely — which stands as the preeminent goal. Count Bey in that mix. He likes the idea of fans keeping track of scoring rates and throws. He also points out another way stats could be of use — arranging bracket spots.
"It's interesting to know those numbers. I think it gives the fans, the actual fans, more room to play around with the sport of wrestling because we've never had it before. We should definitely try this. The comparison rate could give us better insights into seeding and stuff like that. It is very interesting, and something that we should pursue."
Croatia & Norway
It is not that Croatia and Norway have returned to business as usual (in a wrestling sense). They haven't. Not every place is Bulgaria, after all. But the two nations are gradually beginning to allow athletes to participate in indoor activities.
Croatia actually began moving in this direction nearly two weeks ago, with their wrestling federation having announced on May 6 that national team members were working out with one another. But that was not the full story. While it is true that Croatia has relaxed restrictions enough to permit a semblance of organized training, participants are still encouraged to practice outdoors. But — an exhaustive list of guidelines has now been released for indoor workouts, covering everything from group size and distance to sanitizer and HVAC systems. Several examples of these guidelines can be viewed below.  (Converted into English via machine translation; certain words/phrases were edited for clarity).
– "Organization of training and sports can be held in closed sports facilities that can meet the safety requirements for the implementation of activities per person of 10 square meters gross area for all persons in the training area or sports.
– "All entrances to sports facilities, such as counters for payment of services and in the work area of ​​employees — and every 200 meters in an area hosting sports and sports-recreational activities — it is necessary to install a dispenser with disinfectant. The disinfectant should be 70% or another agent with declared virucidal action, according to the manufacturer's instructions, and suitable for use on the skin.
– "Recreational activities are allowed to all athletes and recreational facilities in indoor sports facilities in compliance with these messages and all other valid epidemiological recommendations of the CNIPH, as long as the special organizational conditions of the facility for sports and recreational activities are in force. Training and sports-recreational activities in indoor sports facilities that can meet the special requirements for the implementation of activities: at least 7 square meters of net floor area per gross area should be provided.
– "It is recommended that indoor sports facilities be trained and held in the open air. In the case of carrying out outdoor activities, the maximum number of people is 40, where the distance between them must be possible.
– "The proper functioning of ventilation and air renewal equipment should be checked. The general recommendation for indoor spaces is ventilation is to open windows, and less by using ventilation systems to discourage air re-circulation of potentially infectious particles.
– "While special measures are enforced, all hygienic and safety conditions must be ensured in the sports facility, for which the legal entities that manage the sports facility are responsible.
– "Before or immediately after entry, in a visible place, it is necessary to place information on hygienic procedures or post information with guidelines on proper behavior and protection measures.
– "Daily body temperature measurement: when arriving at the facility, measure your body temperature. If the person feels ill or has any signs of illness (not just airway disease), call the family doctor for treatment."
Norway's Current Directives
Norway's plan does not deviate too much from Croatia's, with the exception that contact is clearly still not permitted.  In addition, their list of guidelines is a lot shorter and a little more autonomy appears available for individual clubs depending on region. From the Norweigian Federation:
"It is still the case that close contact is not allowed. 20 people = 1 meter.
"The most important thing that is new to the supervisor is the increased possibility of using equipment:
"It is possible for several groups of 20 people to stay in the same training area at the same time. It is a prerequisite that the training area is of such a nature that the groups can be kept separate during the entire session while keeping at least 1 meter distance within each group.
"The same recommendations as stated above also apply to the use of common mats, kick cushions, or similar equipment. As long as the hygiene tips above are followed, balls/equipment can be used immediately by other persons, teams, or groups. Fitness center should be closed. This also applies to the club's strength room.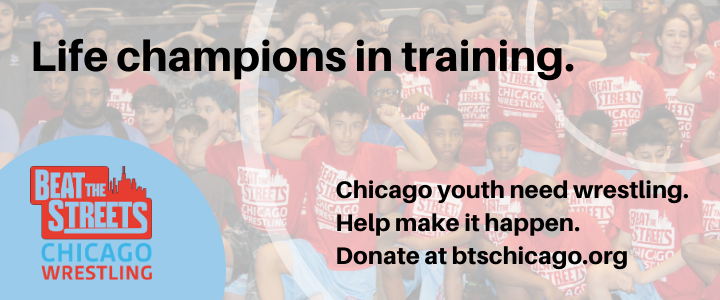 "The most important principles in ensuring infection protection are:
– "Sick people should stay home
– "Good hand and cough hygiene and enhanced cleaning
– "Keep at least one meter distance and reduce contact between people
– "The club must have a responsible attendant who ensures compliance with the rules and who has an overview of who is present. This will help with the infection detection if it breaks out.
"NWF cannot recommend wrestling yet, but recommends all clubs prepare for good alternative activity, both in terms of training benefits, but most importantly to ensure our children and young people the social togetherness that the club provides, and keep the activity going until we can get started on wrestling again.
"Be creative, create good training, but obey the rules of infection!
"It is up to each club to assess whether the alternative activity they intend to carry out is within the rules that apply, to familiarize themselves with the regulations and to be responsible for the activity they carry out. There are also major local differences in the municipal regulation of which sports facilities are open, so everyone must check with their local municipalities if there are special rules that apply to them."
Both Croatia and Norway have yet to qualify any of the six Greco-Roman weight categories for the Tokyo Olympics and will have to wait until the European OG Qualifier in the spring of 2021 for their next opportunities to do so.
UWW: Age-Group Continentals Come First
One week ago, United World Wrestling hosted a webinar attended by various national federation representatives. In the call, Lalovic reportedly declared that age-group continental championships will serve as the first competitions to return, though there is no timetable on when that might be. Also discussed was that the expectation is currently that no international tournaments will take place until after September, at the earliest.
UWW held another webinar today with the Athletes Commission. Zoom links of the meeting were made available to national federations, and more are on the way. The global sanctioning body has its "Improving Communication for Coaches" webinar series (the next one is English is slated for May 21), and another Athletes Commission gathering is scheduled for June 30.
UPDATE: an earlier version of this report incorrectly stated that UWW President Nenad Lalovic presided over the webinar with national federations. Instead, UWW head of European Operations Tseno Tsenov was present on behalf of Lalovic. 

Listen to "5PM37: The wildman Sammy Jones" on Spreaker.
SUBSCRIBE TO THE FIVE POINT MOVE PODCAST
iTunes | Stitcher | Spreaker | Google Play Music
Comments
comments