The 2018 U23 Greco-Roman World Championships begin this coming Monday, November 12th from Bucharest, Romania. Wrestling fans in the United States will be able to watch all of the action live as it unfolds on Trackwrestling (subscription required).
What you need to know about Team USA entering the U23 Worlds is that this is a squad anchored by several decorated, talented competitors, but also includes a few who are inexperienced to the ways of elite foreign competition. You don't make a big thing out of it so much for the moment if only because what these wrestlers may lack in seasoning is more than made up for in terms of overall skill, desire, and an ability to fight. They are stout prospects worthy of keeping an eye on.
This season, the United States Greco-Roman program has had at least one medal winner come out of the first three World events. You know who they are. The U23 Team, which possesses one of those medalists in Cohlton Schultz (130 kg, Sunkist, Junior World bronze), is more than capable of adding to the total.
55 kg: Dalton Duffield (NMU/OTS)
A two-time Fargo National champ, Duffield broke for collegiate wrestling after high school. But he soon discovered Greco is where his heart truly is, and he left his native Oklahoma behind in favor of Northern Michigan this past spring. Duffield's first tournament back was the U23 Trials, which of course, he won. He followed that up with a third at the Senior Trials, thus becoming a National Team member. The U23 Worlds will be Duffield's first shot at attaining global supremacy. An all-around athlete who threatens in each phase of the game. (Photo: Sam Janicki)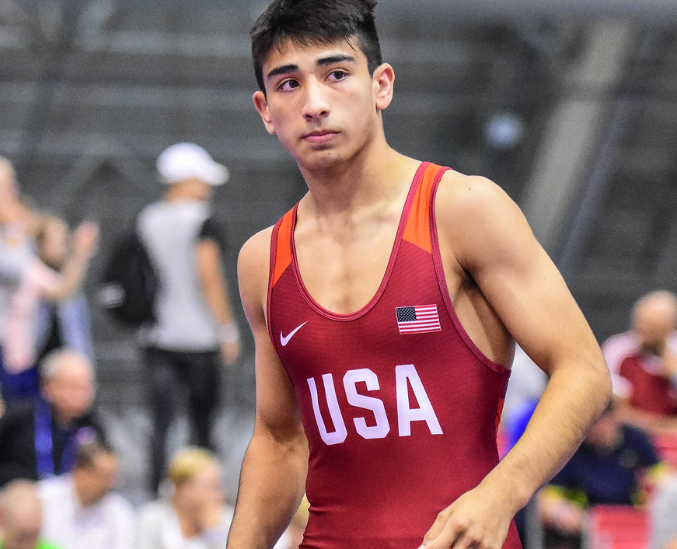 60 kg: Randon Miranda (NYAC/OTS)
One of the country's most explosive, technical, and consistently successful young stars, Miranda is about to enter his third World Championships after making appearances on the Junior level in 2016 and '17. He went on an especially sick tear this past season, earning three golds and and two runner-ups at five consecutive overseas events. Miranda also came up big at the Senior Trials, sealing a National Team spot for the first time. He's in love with the sport and won't take this chance for granted. Dangerous guy. (Photo: Richard Immel)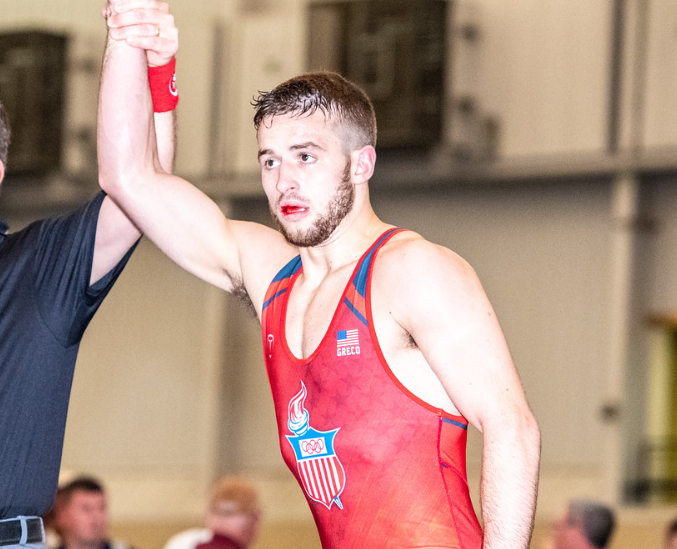 63 kg: Travis Rice (Illinois RTC)
Perhaps no other US athlete came of age this year the way Rice has. A Junior World Teamer three years ago, Rice's Senior career first offered periods of frustration that required adjustment. So, he adjusted. 2018 saw some of his most thrilling battles yet, including the manner in which he qualified for the U23 Worlds. Rice not only proved you can't count him out, but that to do so would be utterly foolish. Rice's best days are still in front of him, but they could begin in Bucharest. Please pay appropriate attention or you might miss out on something special. (Photo: Sam Janicki)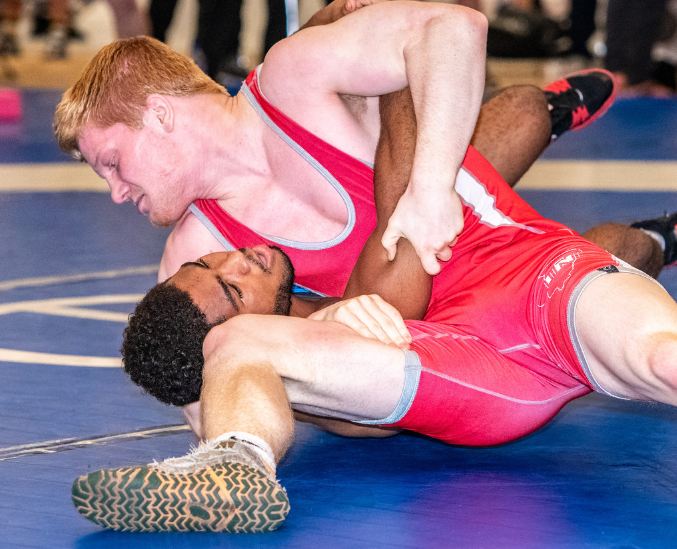 67 kg: Nolan Baker (Northern Illinois RTC)
Whatever you love in life, it's not as much as Nolan Baker loves headlocks. He can do more than that…but why would he? Baker's headlock comes in so many variations that it's an entirely different move depending on how and when he pulls it off. What also helps is that this dual-style wrestler is immensely powerful for the weight class and also sports a gas tank than can outpace just about anyone he comes across. Baker, he grew up in this thing. A mat on any floor in any country feels like home to him. Look out World, your heads are about to pop off! (Photo: Sam Janicki)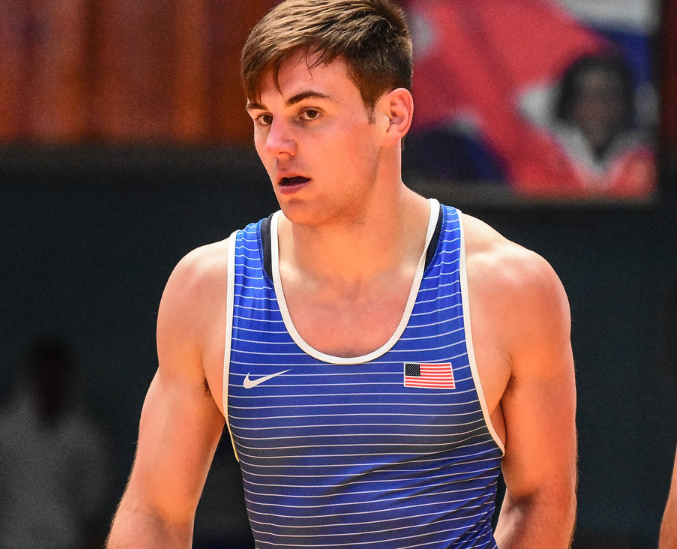 72 kg: Logan Kass (MN Storm/OTS)
What you're seeing in Kass is a developing stud who is on the cusp of putting it all together. Fifth at the US Senior Open in '18 to go along with numerous international placings as a Junior previously in his career, Kass also nearly made the medal stand at the Granma Cup in Cuba, a prestigious Senior event. He is a diverse athlete. Kass can employ slick technique or brawl it out to create scoring opportunities. With five months of preparation under his belt, he's a prime candidate to step up. (Photo: Richard Immel)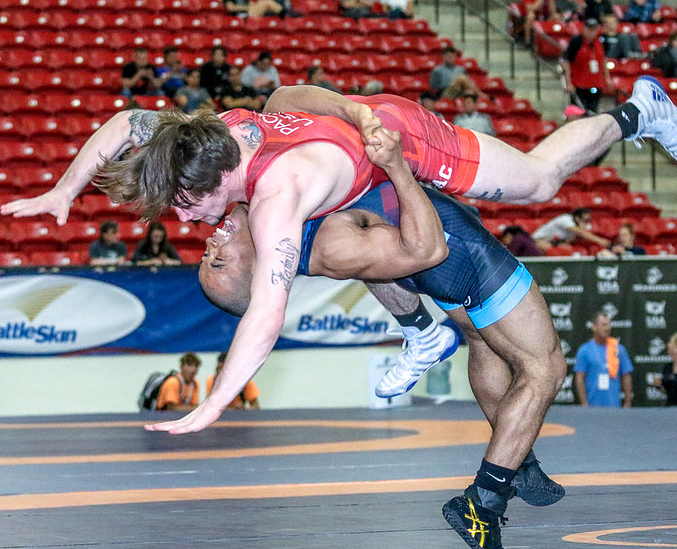 77 kg: Jesse Porter (NYAC/OTS)
If you are a fan of USA Greco-Roman wrestling, Jesse Porter is someone you're already familiar with. He is like a walking stick of dynamite. Porter does not throw opponents, he launches them. And when he smells blood, few are more adept at going in for the kill. Always a domestic standout, Porter got his first crack at a World medal last year. Although it didn't happen, he still managed to push eventual champ Fatih Cengiz (TUR) to the limit. Everyone might be improved from last year, but so is Porter; and given that he is such a severe talent, look forward to a big performance out of him next week. (Photo: John Sachs)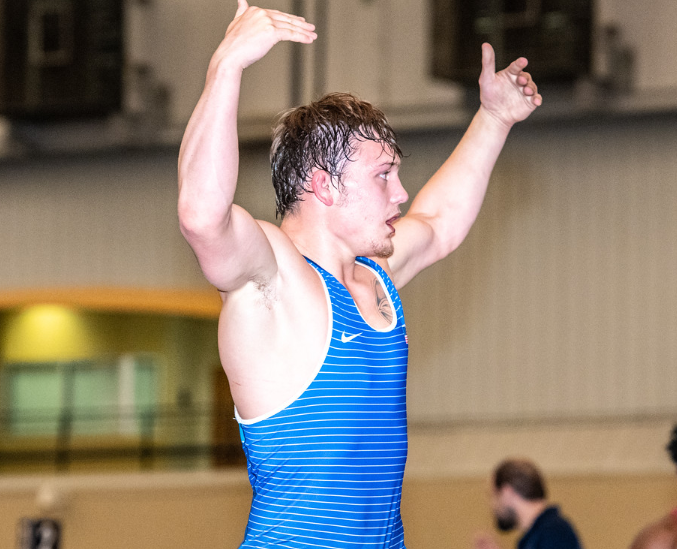 82 kg: Carter Nielsen (NMU/OTS)
Like 55-kilogram rep Duffield, Nielsen originally set his sights on NCAA stardom before refocusing his efforts towards achieving success on a grander scale. During his first semester at NMU, Nielsen placed third at the '17 U23 Trials and grabbed a silver in Sweden shortly thereafter. He then traveled to Russia, got his knee fixed, recovered, and won this year's Trials tournament. Why is this guy going to be successful? Because of an unwavering, unapologetic sense of self-belief. Nielsen wants to ruin opponents when he competes. Not many make the walk boasting the same mentality these days. A firing-on-all-cylinders Nielsen is a lot of fun to watch. (Photo: Sam Janicki)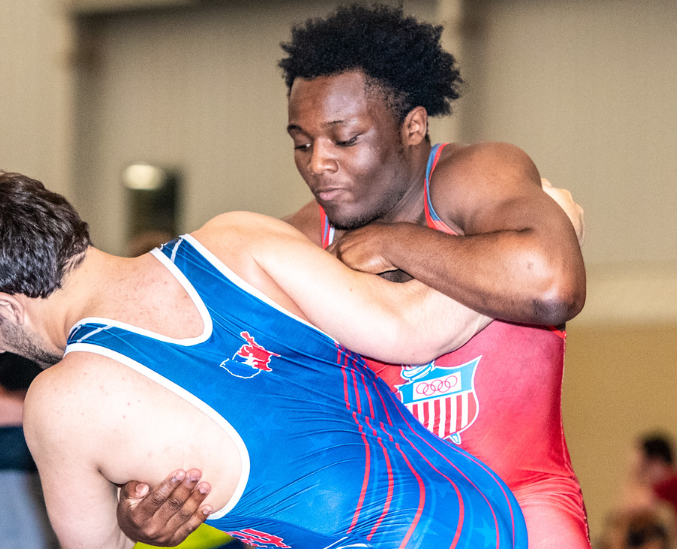 87 kg: George Sikes (NMU/OTS)
Before the U23 World Team Trials, no one doubted Sikes' toughness but they worried too much about his greenness. What they failed to realize was that Sikes raised his hand for every overseas opportunity that came his way during the season. He took his experience against foreigners, the lessons learned in the NMU room, and proceeded to stamp down a place at the table. Sikes is not a finished product but what you've got so far is a wrestler who holds absolutely no fear, and that is quite the edge to have entering a World event. (Photo: Sam Janicki)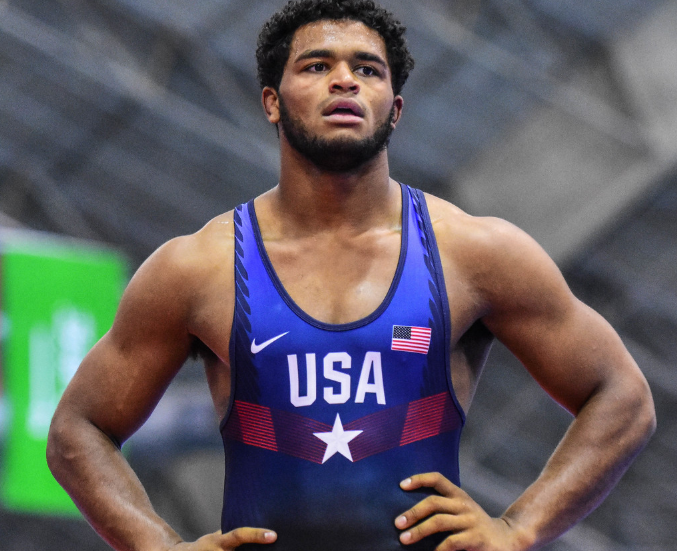 97 kg: G'Angelo Hancock (Sunkist)
A Junior World bronze in 2016, Hancock is much more well-known for his exploits on the Senior level at this point than anything else. He's right up there with the top guys on the planet, but the Budapest Worlds didn't welcome in the breakthrough most had begun to expect. It has been a long five months of training for Hancock, there's no way around that. But he will be highly motivated at the U23 Worlds (and back to his normal weight following a brief stint at 130) and will be in contention for a well-deserved spot on the podium. (Photo: Richard Immel)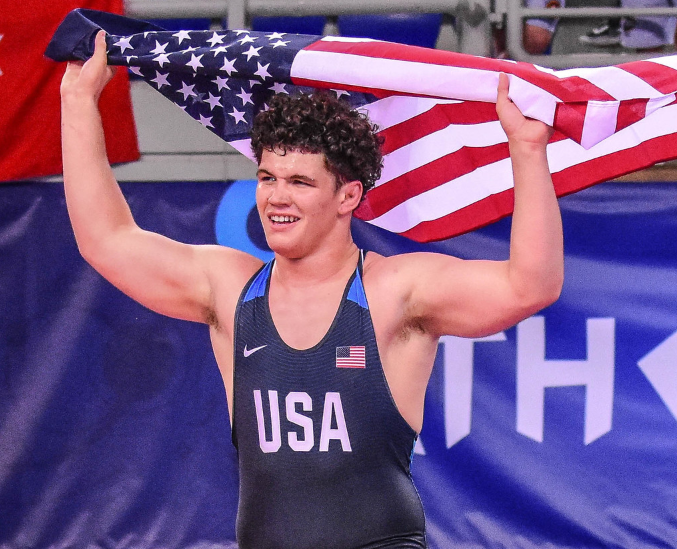 130 kg: Cohlton Schultz (Sunkist)
When it comes to young Mr. Schultz, all you really need to know is this: he will be looking for his second World medal of the year in Romania, and his third within the span of 14 months. The Cadet World champ in '17 and a Junior World bronze this past September, what makes Schultz all the more frightening is that he is, at this moment, nowhere close to how good he is actually going to be. The sledding will be tougher here, no doubt. He is more than up for the task, however, and you can bet everyone in his weight class knows it. (Photo: Richard Immel)
Comments
comments