The draws for the next to last day of the 2018 World Championships in Budapest, Hungary have been released. The three remaining US athletes walking into battle may have their work cut out for them, but you have to like their chances.
77 kg — Kamal Bey (Sunkist) vs. Ridong Zhang (CHN)
This is the kind of opponent Bey can do a lot with. Two-time Asian Championships bronze Zhang is a disciplined but creative worker and is not afraid to let loose on occasion. Position, as it always is, will be key for Bey, but his athleticism and opportunistic scoring frenzies might be there for him, provided he can stay patient in there.
Guam's Reinier Jimenez Terry or Shermet Permanov (TKM) would be next for Bey. Permanov has been around the block a little bit and owns a bronze from the 2014 Asian Games, and Budapest 2018 is his third World Championships appearance. Should Bey advance to the round of 16, he could face two-time World bronze Elvin Mursaliyev (AZE, world no. 8), which would be a great scalp for him to collect in the midst of a run.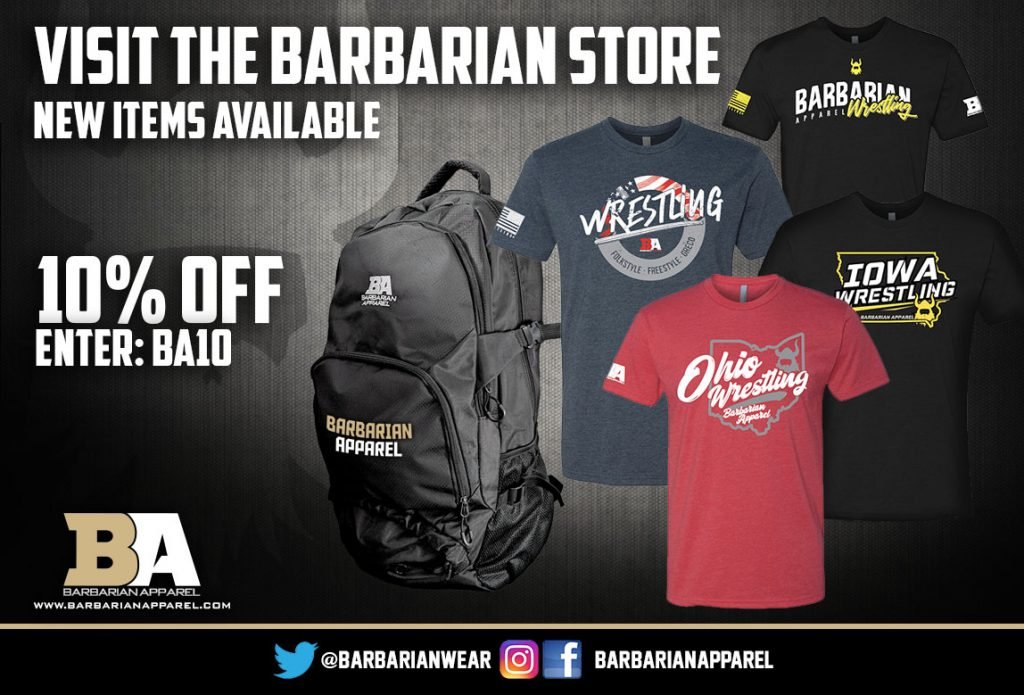 97 kg — G'Angelo Hancock (Sunkist) vs. Peter Oehler (GER)
Hancock opens with Germany's Oehler, a suitably rugged competitor who has milled around the Senior scene for more than a minute. Oehler doesn't have a tremendous resume compared to some of Hancock's recent opposition but he is accomplished in his own right. The German was a Junior World runner-up in 2012 and also owns a pair of medals from Pytlasinski. This will be Oehler's second Senior Worlds appearance following a 9th-place showing back in 2015.
From there it gets a little steeper. If Hancock prevails over Oehler, he will have the winner of 2018 Military World gold Matti Kuosmanen (FIN) and 2016 Olympian/2018 Pan Am Championships gold Luillys Perez Mora (VEN). And if Hancock advances one more round, it could setup a quarterfinal showdown with 2017 World silver Musa Evloev of Russia. But first thing's first.
130 kg — Adam Coon (Cliff Keen WC) vs. Rafal Krajewski (POL)
Krajewski is a solid heavyweight who is beginning to come on more and more, not unlike his American counterpart. A third at his home country's Pylasinski this past July represents perhaps his best effort as his activity level has increased. Coon is much more the athlete and could benefit from pushing on Krajewski and forcing him to open up. At Pytlasinski, Krajewski got by on a lot of plodding (and generous officiating). That won't be the case in Budapest.
2013 Junior World bronze Kim Min-Seok (KOR), who also won the previous Dave Schultz event, and 2018 Asian Games bronze Arata Sonoda (JPN) are above Coon in the bracket. Either one of those athletes would provide a challenge for Coon, but a doable one.
Day 3 of the 2018 World Championships begin Saturday morning and can be viewed live in the US on Trackwrestling.
2018 World Championships
October 25th-28th — Budapest, Hungary
TEAM USA DAY 3 DRAWS
77 kg — Kamal Bey (Sunkist)
vs. Ridong Zhang (CHN)
97 kg — G'Angelo Hancock (Sunkist)
vs. Peter Oehler (GER)
130 kg — Adam Coon (Cliff Keen WC)
vs. Rafal Krajewski (POL)
CLICK HERE TO DONATE TO THE USA GRECO-ROMAN PROGRAM
Listen to "5PM20: Spenser Mango's Germany report while Jesse Thielke & Dennis Hall battle on Wisconsin trivia" on Spreaker.
SUBSCRIBE TO THE FIVE POINT MOVE PODCAST
iTunes | Stitcher | Spreaker | Google Play Music | RSS
Comments
comments