On Friday, Tokyo 2020 Organizing Committee Vice President Toshiaki Endo intimated that the Olympic Games slated for next summer may require a series of adjustments depending on the status of the current coronavirus outbreak.
Following a meeting of the 2020 organizing committee, Endo first noted that "we have to decide on the composition of the teams. Somewhere around the same time, the organizing committee will make certain decisions on the issue of the Olympics, which depend on the situation with the coronavirus." Prior to Endo's comment, John Coates, head of the International Olympic Committee's Organizing Commission, caused alarm when he said that if the Games aren't able to be held in 2021, then they would not be held at all. "We can't postpone it again and we have to assume that there won't be a vaccine or, if there is a vaccine, it won't be sufficient to share around the world," Coates explained two weeks ago.


The plan for both the Tokyo 2020 Organizing Committee and the IOC is to re-evaluate the circumstances in October. Should the viral pandemic by then have either concluded in full or become manageable to a much higher degree around the world — particularly in current hot spots found in the US, Brazil, and elsewhere — the hope is that Tokyo 202one would not see any drastic changes.
But if by the fall the pandemic is still responsible for halting the majority of athlete preparation, selection processes, and in general negatively affecting travel to different parts of the globe, the next objective could be to reduce the overall presentation of the Olympics. Events such as the opening and closing ceremonies could include a lower number of athlete representatives, and fan attendance may be limited for certain sports competitions.
A final decision regarding the fate of the 2021 Olympics is expected to come next March.
Sweden In a Holding Pattern
In what many might find an odd story, Sweden — the darling of anti-lockdown advocates the past two months — is still yet to give approval for wrestling clubs to hold indoor practices. Going by their statement on June 5, it appears the Swedish Wrestling Federation is growing frustrated with their nation's Public Health Authority with regards to the lessening of restrictions for sports/recreational activities that are to go into effect on June 14.
Last Friday, a call between Sweden's PHA and various sports governing bodies was held, a call that apparently did not satisfy the wrestling federation. The bone of contention resides with the fact that guidelines covering contact sports such as wrestling and martial arts (in this case, judo) were not introduced. (Excerpt of the wrestling federation's statement can be viewed below; all emphases theirs.)
"RF (Swedish Wrestling Federation) has not succeeded in reaching the Public Health Authority for clarification in the relief that will start to apply on June 14, when it comes to Sports with significant close contact and Indoor sports . Despite a repeated number of attempts to make contact.
"When it comes to sports with significant close contact, however, RF has interpreted it as lacking support to say no to eg. wrestling, cheerleading, dancing and judo. However, the protocol for how the business should be conducted for these types of sports must be carefully thought out and with great regard to the significant close contact. The recommendation to keep a distance still applies.
"Wrestling is also affected by what applies to indoor sports, but RF has not made any interpretation yet, more than what has been stated in previous recommendations."
Vlasov Speaks
Multi-time World/2016 Olympic Champion Roman Vlasov (RUS) commented recently on how the pandemic has affected him as he prepares to qualify 77 kilograms for Russia at the European qualifier next March. Vlasov has been stuck in neutral in his hometown of Novosibirsk, though he has had opportunities to get some training during lockdown. Last week, he shared some thoughts with Russian outlet WrestRus regarding this forced time-out from competition and what it has meant to him. (Text converted into English via Google Translate and edited for clarity.)
"Thanks to the wisdom of the leadership of the International Olympic Committee (IOC), the Games in Tokyo have been postponed for a year. United Wrestling World (UWW) also does a lot to support athletes and maintain the spirit of fair competition. Olympic qualification tournaments have been postponed for exactly one year. Thus, world-class athletes were given a good opportunity for more detailed and thorough preparation for the main start of the cycle.
"It is important that this applies not only to our physical condition, but also our emotional states. For example, from the moment I joined the Russian Greco-Roman wrestling team, I have never been able to stay at home for such a long time. I am very glad that I can enjoy communicating with those who are dear to me. I understand that the pandemic will end, and we must be ready for new starts, so now there is absolutely no desire and time to relax."
Nabi's Birthday
Two-time World Champion/'2012 Olympic silver Heiki Nabi (130 kg, EST, world #7) turned 35 years of age on Saturday (June 6). Though now firmly in his mid-30's, Nabi is still going strong and considered a legitimate contender for gold at the Tokyo Olympics. This past September, he earned bronze at the '19 World Championships — which represented his sixth Senior World-level medal. Dating back to the '16 Rio Olympics, Nabi has appeared in a medal match each year: he placed fifth in Rio; second in Paris; fifth in Budapest; and third in Nur-Sultan.


Listen to "5PM37: The wildman Sammy Jones" on Spreaker.
SUBSCRIBE TO THE FIVE POINT MOVE PODCAST
iTunes | Stitcher | Spreaker | Google Play Music
Comments
comments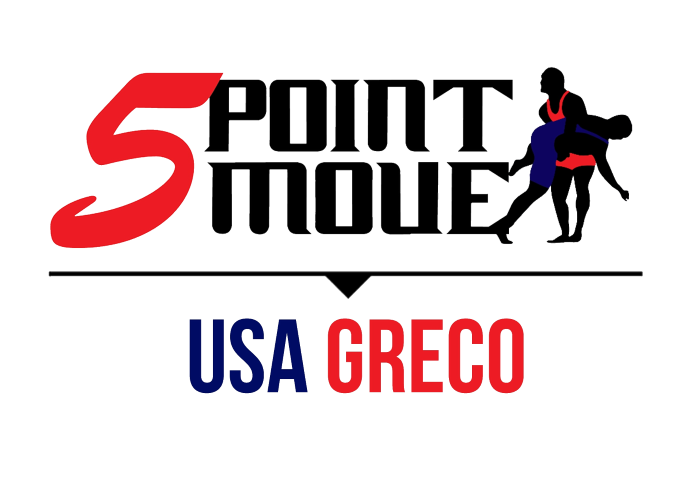 Notice
: Trying to get property 'term_id' of non-object in
/home/fivepointwp/webapps/fivepointwp/wp-content/themes/flex-mag/functions.php
on line
999