Geordan Speiller (80 kg, Florida Jets) has made his point.
Following a lengthy hiatus, Speiller came back earlier this month to earn gold at the 2017 Dave Schultz Memorial International in Colorado Springs. He got back on the horse right away this past weekend in Cuba. Wrestling at the Granma Cup yesterday in Havana, Speiller took on Cuban prospect Antonio Duran in what was an automatic birth to the finals. The Floridian got off to a fast start, hitting a lateral drop and taking Duran to his back to open up the scoring. A naturally aggressive wrestler, Speiller went for the kill soon after, igniting an exciting sequence of events. Here's how he put it:
"As he was on his back, I tried lifting him up like Hayden Tuma did to (Ryan) Mango but unfortunately, he countered," recalled Speiller to 5PM. "My lock was loose and as I was lifting him up from off of his back and going for the throw off the back arch he almost countered it. We got into a scramble and I ended up coming out through the back of his legs and getting a trapped-arm gut after the flurry. They went to the video review and it was 5-3 after that. My coach wanted me to throw the block, I said, No, I'm winning. They started the the match again. I hit a slide-by, a shuck, and take him down again and it was 7-3 going into the second period."
In the second period, Duran scored a takedown and received a passivity point to close the gap to 7-6, but that would be it. Speiller held on for his second consecutive international title, both at events he had never won before (Speiller earned a bronze at the Granma Cup two years ago).
So put it into context for a minute. Speiller goes inactive from early-June to early-February, wins an event, with two of those matches being foreign opponents (including one Olympian in Mahmoud Sebie). He then saunters into Cuba and albeit it's one match, defeats a tough Cuban upstart to notch another one in the win column. It might only be four matches, but they are four important matches in the resurgence of one of America's most talented Greco-Roman athletes. If it wasn't clear before, hopefully it is now — 75 kilograms at the US World Team Trials is going to be one explosive weight class to watch.
We spoke with Geordan Speiller at length about his weekend in Cuba, so expect more from him tomorrow.
Rosters updated
Between the bevy of Northern Michigan Greco-Roman wrestlers and the addition of 2016 US Olympic Team Trials champ Joe Rau (98 kg, Minnesota Storm), the March tour rosters have required a generous amount of updating. Good, the more, the merrier.
Rau throwing his hat into the ring for Hungary seems to be the smart move. Like several US Greco Roman athletes, Rau is in the midst of a pronounced layoff, his due to knee surgery. He's been working out again in the Minnesota Storm practice room and is seemingly on the way back to full-strength. It's not as if Rau waited for the Trials to come back he would automatically be far behind the eight-ball. But all the same, getting some matches in before late-April provides the opportunity for him to see firsthand how he's progressing. Especially with the other monsters awaiting his return.
Like the aforementioned 75 kilos, 98 is another weight class featuring two young stars who have rocketed up the US Greco Roman ladder in absence of an established Senior talent. With Junior World bronze medalist G'Angelo Hancock (NYAC) and Hayden Zillmer (Minnesota Storm, world no. 20) trading paint in the finals of three recent tournaments, there is little doubt Rau might have his work cut out for him. However many matches Rau sees at the Hungarian Grand Prix could go a long way towards elevating his confidence level, something every wrestler needs before an important event.
"I want to see how I perform and how I feel," explained Rau. "I should be ready to go and I think from here there is still a little of, How do I feel going into a tournament? Sure, I can go to practice and all this stuff, but a tournament is a different animal, the grind, so there is that, Well, how's it going to feel? I want to test it out but I think I should be fine and ready to go."
The storylines are just writing themselves for the World Team Trials, aren't' they? The March tour, which for Seniors consists of Thor Masters in Denmark, the Grand Prix of Zagreb in Croatia, and the Hungarian Grand Prix, is going to provide a lot of context leading up to Las Vegas. Make sure you pay attention.
Patrick Smith in Sweden
Make sure you check out our talk with 2016 US National champ Patrick Smith (71 kg, Minnesota Storm). Smith is in Sweden this semester training, studying, and of course, competing. One of the most tenacious and yet well-liked athletes in Greco, Smith shares his experiences so far on this extended overseas stay.
What's coming up here
Once again, there will be a new "Coach Lindland's Report" this week, despite the lack of competition news. The US delegation is leaving for Europe next week so there are still worthwhile items to cover. Plus, people are enjoying the off-topic stuff, too.
A closer look at Geordan Speiller's win yesterday at the Granma Cup in Cuba with insights from the man himself.
Some surprises are in store.
Another "Catching Up With" segment to keep the ball rolling.
Questions? Concerns? Feel like reaching out? Do so on Twitter, Facebook, and Instagram!
Comments
comments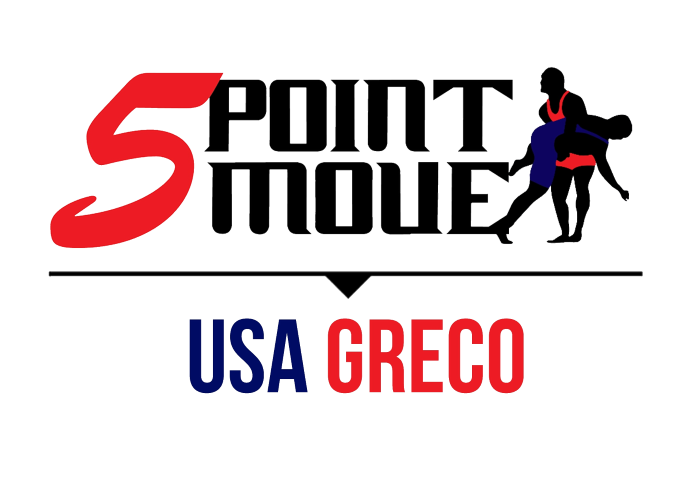 Notice
: Trying to get property 'term_id' of non-object in
/home/fivepointwp/webapps/fivepointwp/wp-content/themes/flex-mag/functions.php
on line
999