Five days have passed since the last of the US U23 World Team athletes exited stage left at the Artega Arena in Bydgoszcz, Poland and the mood, for some reason, still hasn't changed.
It isn't that Team USA was coming home from a World Championships without a medal, though that's part of it. Obviously. But the greater reason for the letdown, for the darkness and disappointment, had much more to do with the absolute unbridled confidence the Greco fanbase had in this squad leading up. That's what happens. If there is no optimism, no confidence, there is no disappointment. In the preamble for the Day 2 recap, we brought up how expectation is a good thing — and it is — after all, the whole crossing-your-fingers-for good-performances attitude whenever the US is competing at a Greco World event has long needed to be extinguished. Two champs in consecutive age-group World Championships really appeared to have started that ball rolling, undoubtedly.
So you couldn't be blamed if you felt a kick to the gut on Wednesday morning. The 2017 US U23 World Team, what with its Junior stars and Senior contenders, promised to offer one of the most talented and accomplished collection of wrestlers for a premier event in recent memory. Then they fell like dominoes on Tuesday, even if that morning provided several bright spots, specifically Jesse Porter (75 kg, NYAC/OTS) kind of sort of taking it to eventual champ Fatih Cengiz (TUR, world no. 5) on occasion. Porter didn't give up an offensive point — he also didn't score an offensive point, but to lose on on a passivity to a wrestler of that caliber when you were the one expressing more of a desire to actually make attempts must have been a downer. Porter went on to get tech'ed in the repechage by Nasir Hasanov (AZE), but it shouldn't take away from how impressive he performed in his opening bout.
Alex Mossing (71 kg, Air Force RTC) carried with him the least amount of experience compared to everyone else on the team in the most literal sense. In fact, the U23 World Championships represented Mossing's first tournament overseas, period. Therefore, while his approach and clear natural talent for this style are tantalizing, it was not a surprise to see him outgunned a little bit in what was his maiden voyage. Barrett Stanghill (Minnesota Storm), the bruising NMU alum who was competing in a World event for the first time, most assuredly did not benefit from the officiating during his bout with Emil Sandahl (SWE). Not even a "complimentary" passive point was tossed Stanghill's way despite several solid attempts made in the second period. Frustrating, for sure, but unexpected? No, not when everyone is aware US athletes must score offensive points to win at these things.
Day 2 arrived with an altogether different vibe. Led by reigning Junior World Champion Kamal Bey (Sunkist), the second group of four brought with it heavy anticipation. 2016 Junior World bronze medalist G'Angelo Hancock (Sunkist) was appearing in his third World tournament of 2017, Dalton Roberts (59 kg, NYAC/OTS) isn't just a two-time Junior World Teamer, but also one of the country's fastest-improving studs, and Alex Sancho's (66 kg, NYAC/OTS) style is (usually) much more adaptable internationally than the overwhelming majority of US Seniors. If there was ever a good excuse to be strutting around with some swagger as a Greco fan in this country, Wednesday's lineup was likely more than suitable.
Whether or not Bey and Hancock both moving up a weight class played into their results, or if Sancho felt some added nerves due to a tough weight cut, for the most part, is conjecture. What we do know for sure is that they collectively went 1-3 and not one of them came within a whisper of standing on the podium. Roberts put in a 1-1 performance with Aidos Sultangali (KAZ) serving as his ouster, though that match was competitive throughout. And for what it's worth, which today may not seem like much, Roberts and Bey both fell to eventual bronze medalists.
The chatter coming out of the U23's has been intense, almost like how it was post-Paris. Finger-pointing, exasperation, folks offering up their solutions to "fix" whatever it is they perceive to be wrong with the program…understandable. US National Team head coach Matt Lindland's not-so-subtle assessment of the results following action on Wednesday certainly kicked everything up a notch and his words in this week's report are sure to keep the conversation going. But even he agreed that although there are issues that require addressing, the sky isn't falling, either.
Too much good has gone on over the past year and more so as of late to completely overreact. The talent the US has stockpiled didn't just disappear. The strides made at every age level haven't all of the sudden been swept away. This was one tournament — a big one, certainly — but it came about in odd circumstances and there wasn't the same amount of time to prepare. You could say that was every other country's problem, too, but it wasn't. Nations like Russia, Georgia, Japan, and Turkey enjoy significant advantages when it comes to depth and overall experience, making the U23 Worlds for them business as usual. USA, for all of its recent growth and heightened expectations, is not yet at a stage where there is anything close to resembling cruise control in terms of preparing for events of this magnitude.
The point is, if you still have a pit in your stomach that Thanksgiving leftovers haven't soothed, you are probably not alone. Just don't make too much out of what happened last week. Or at least not yet. The momentum that has been built up may have hit a speed bump, but 11 total matches over the course of two days shouldn't be enough to change anyone's opinion about the direction of the US program at large or how capable the eight athletes in question truly are. The U23 World Championships were not the best time for a setback, but considering where the participating athletes in question stand at this phase of their respective careers, better now than later.
Busy Month Ahead for the Seniors
There is a lot of Senior Greco-Roman action on the docket for December starting this weekend in St. Petersburg, Russia, where several US athletes will be competing. The very next weekend is the Haavisto Cup in Finland, a popular annual stop on the calendar in the fall. Coming right on the heels of the Haavisto is the latest edition of the World Wrestling Clubs Cup, which is going to be held in Iran for the second time in its three-year history. Rosters for all three of these events along with the pertinent details you need will be released here later this week.
More questions, more answers
If you are a fan of our Q&A pieces, there are several to look forward to right away.
Featured here this coming week:
Cody Pack (71 kg, Legends of Gold)
Ryan Hope (85 kg, Cliff Keen)
Chris Allen (59 kg, Williams Baptist)
Each of these athletes have their own interesting stories to tell. Pack, a familiar name to most US Greco-Roman fans, holds a place as one of the country's top young competitors and how he has been able to translate his excellent collegiate skill-set to the classical style needs to be understood. Hope, of course, has been given a spotlight here before, but this time around some adversity makes its way into the conversation. Earlier this month, the 27-year-old returned to competition following a badly torn meniscus, so we get his take on recovery and the new tournament format. Allen may not have the name recognition as Pack and Hope just yet, but his background is solid and he currently stands as one of Williams Baptist College's most exciting new recruits.
Plus, a new edition of Northern News with Rob Hermann is also hitting, so be prepared for that, as well!
Questions? Concerns? Feel like reaching out? Do so on Twitter, Facebook, and Instagram!

SUBSCRIBE TO THE FIVE POINT MOVE PODCAST
iTunes | Stitcher | Spreaker | Google Play Music | RSS
Comments
comments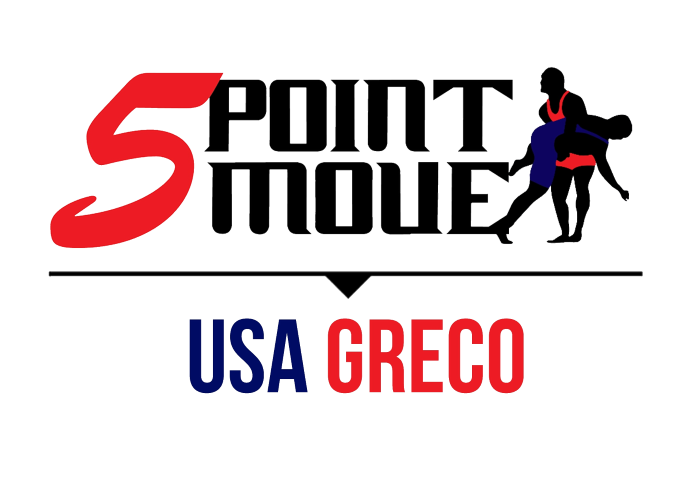 Notice
: Trying to get property 'term_id' of non-object in
/home/fivepointwp/webapps/fivepointwp/wp-content/themes/flex-mag/functions.php
on line
999