The Russian Federation is planning to hold Junior national championships early next month for both international styles despite uncertainty surrounding World events scheduled later in the fall.
Beginning on Sunday, September 6 and running through Thursday, September 10, Greco-Roman will be contested among Russia's Juniors in the city of Vladmir (approximately 100 miles east of Moscow). 2019 saw the sport's leading program return to the top of the heap at the Junior World Championships in Tallinn, Estonia. It was a most impressive performance: Russia came away with four champs, two silvers, one bronze, and stomped to the team title with 157 points — 36 more than runner-up Iran. As a reminder, the United States also had a very strong outing with three medalists and finished in seventh place. Cohlton Schultz (130 kg, Sunkist) earned silver, and both Alston Nutter (67 kg, Sunkist/NTS) and Peyton Omania (67 kg, CYC/MSU) grabbed bronze.


Last week, United World Wrestling canceled all (sanctioned) international events set for September and October, including continental championships for age groups. However, the U23 World Championships remain penciled in for November 23-29 (Tampere, Finland) with the Junior Worlds scheduled for December 4-10 in Belgrade, Serbia (immediately preceding the Seniors). The United States had looked to roll out their Junior and U23 World Team Trials in September before moving those selection tournaments to late October. Ohio is to stand as the location but may be changed due to restrictions. An official announcement to that effect has yet to be made.
Asia to Honor Ota
Shinobu Ota (63 kg, world #1) will be named the Asia Wrestling Federation's Best Wrestler of the Year (Greco-Roman) on Wednesday in an awards ceremony that will be broadcast on Instagram. Fans in the US can tune in at 4:00pm local time in Japan (+13 hours ET) to watch the festivities. Ota was the World Champion in '19 at 63 kilograms and a silver medalist (59 kilos) at the Rio Olympics. Following the '19 Worlds, the 26-year-old briefly moved up to 67 in an effort to make Japan's roster ahead of qualification for Tokyo but was ousted by Takayuki Inoguchi in the Emperor's Cup. When the Asian Olympic Games Qualifier takes place next spring, multi-time World Team member Shogo Takahashi will be Japan's representative.
Korpasi Comments on His Weight, Holdup
'16 World Champion/multi-time medalist Balint Korpasi (HUN) has not competed below 71 kilograms since '12 — but faced with little choice due to World gold Tamas Lorincz's stranglehold on 77, a drop down in anticipation of Tokyo 2020 was in order. Everyone knows what happened next. Just as the international season reached its midway point in March, the coronavirus pandemic arrived and shut down the remaining continental Olympic qualifiers (with the exception of Pan-American), leaving Korpasi and many others around the globe still in need of earning Olympic licenses on behalf of their national programs.
These past few months have not been easy for Korpasi, who turned 33 on March 30. He initially stuck to a diet that allowed a little breathing room as he prepared for the European Qualifier. But with everything postponed, and questions still abound as to what the immediate future may hold, the highly-decorated athlete has struggled to refocus and re-charge in the absence of competition.
"I started my diet at the end of December," began Korpasi to the Hungarian Wrestling Federation on Sunday. "By the beginning of March, my weight was pretty good. After workouts I usually slipped below 70 kilos. I felt relatively good that way. Only the Olympics floated before my eyes and I put everything on it. The organization of international competitions and the Olympics is still uncertain, and I find it very difficult to bear. United World Wrestling plans to hold the Senior World Championships in Belgrade in December. If that succeeds, I don't think I'll wrestle 67."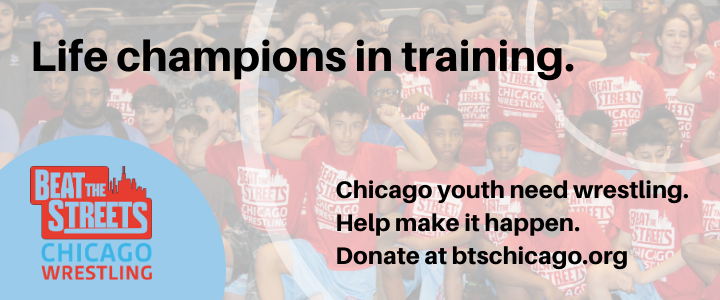 That does not mean plans have changed. Korpasi still has designs on the lighter weight category, just not right out of the gate. His mind is in a different place at the moment due to training camp. He and the rest of the Hungarian National Team are in Tata this week before they head back to Budapest. There is no need to cut yet, so his attention is occupied by the physical demands currently in front of him. "I kept myself at 71, 72 for several months but now I've let go of the kilos a little bit so I can do full-time work in the camps. Of course, I'll get back to a diet as soon as I see in front of me the sure goal, the Olympic Games," added Korpasi.
There is no secret a lot is riding on all of this. Although Hungary is noted for their collection of top athletes above the age of 30, it doesn't mean age is ignored or dismissed as just a number. Every athlete can sense when the window begins to narrow. Last year, Korpasi's teammate and fellow World champ Peter Bacsi retired at 36 and accepted an administrative role with the federation. '09 World Champion Balazs Kiss (97 kg, 37-years-old) is no longer receiving all of the high-profile competitive opportunities, leaving the Lorincz brothers as the only two Hungarians considered untouchable by outsiders (in spite of a strong argument existing for Zolton Levai at 77 kg, who has been nipping at Tamas' heels for two seasons).
Korpasi knows this next run could be his last. He doesn't welcome the end. He also isn't hiding from it. The Olympics are what drive him at this stage of his career. He has accomplished everything else and simply wants to cap the bottle on his terms, even while recognizing preparation isn't as easy as it used to be.
"I have been a wrestler for 23 years. I have been a member of the Senior team since 2008," said Korpasi. "I find it hard to figure out how much I have worked during this time. This is what still motivates you. I can still do this one year. I am 33-years-old heading towards the end of my career. If it's not settled after this season, I'll probably have to transition to civilian life. I certainly don't want to say yet that I will stop wrestling, but in that case, I will reevaluate my situation. It's getting harder to go to workouts and camps. I feel like I'm recovering more slowly after training."
Korpasi transcribed to English via machine translation and edited for clarity. 


Listen to "5PM38: MWC Wrestling Academy's Zac Dominguez" on Spreaker.
SUBSCRIBE TO THE FIVE POINT MOVE PODCAST
iTunes | Stitcher | Spreaker | Google Play Music
Notice
: Trying to get property 'term_id' of non-object in
/home/fivepointwp/webapps/fivepointwp/wp-content/themes/flex-mag/functions.php
on line
999