Wrestling at the 2020 Tokyo Olympic Games, in all three international styles, has come to an end. Greco-Roman, the event's actual calling-card discipline, concluded earlier this week. The manner in which Tokyo's version of the Games was formatted saw women's freestyle enjoying the widest canvas. Each and every day of wrestling featured women split with either men's legs or Greco, purportedly due in large part to the host county's preference. Greco served as the opening male style, not unlike the '16 Rio or the Paris Worlds one year later.
In other words, Greco-Roman didn't close the show. But did it steal the show?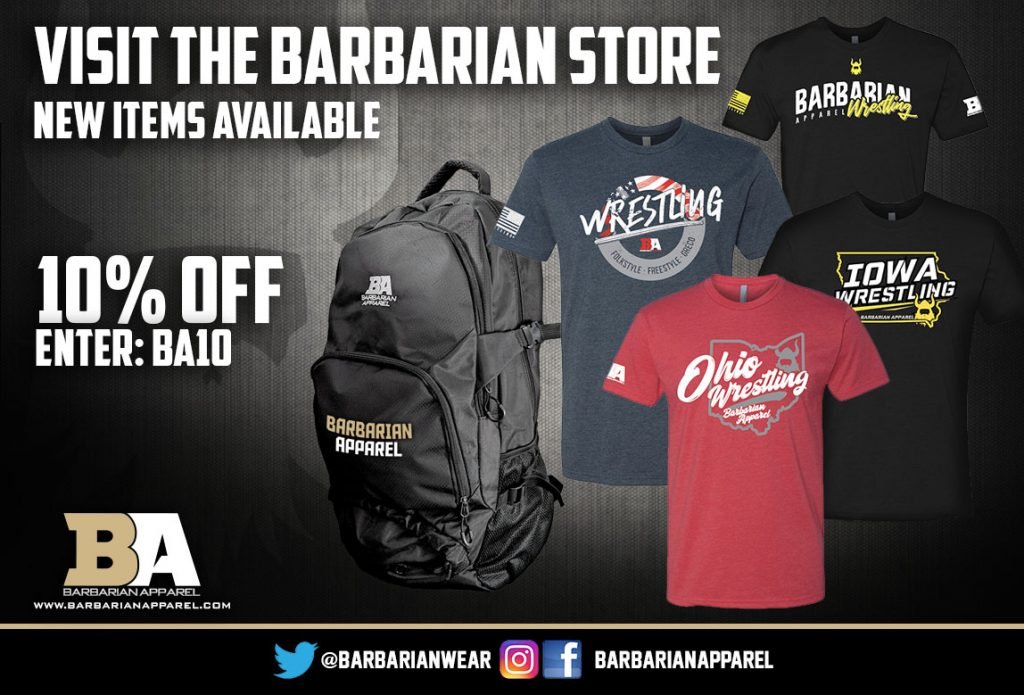 Sunday morning (Saturday night in the US) provided a fast start as Luis Orta Sanchez (CUB) rocked the 60-kilogram bracket by defeating American Ildar Hafizov (Army/WCAP) and '18 World Champion Sergey Emelin (RUS) to make the semifinals. Another compelling story on Day 1 was two-time World Champion and top-seeded Kenichiro Fumita (JPN) struggling to get out of first gear when opposed by '18 bronze Sailike Walihan (CHN), a bout the great Fumita prevailed via criteria 1-1. Interesting to note that in the previous round, Walihan had nipped Etienne Kinsinger (GER) in similar fashion.
Day 1 also reintroduced now-four-time Olympic gold Mijain Lopez (130 kg, CUB), who sailed to the semis for his last dance with longtime rival (and fellow future Hall of Famer) Riza Kayaalp (TUR). That match did not induce sparks in terms of action; Lopez triumphed sans offensive points. Nevertheless, their being paired together was thrilling enough on its own merit to warrant the attention they received. And deserved.
The second day (77 and 97 kg) brought forth an increase in drama.
At 77, Bozo Starcevic (CRO) took out two-time World bronze Aik Mnatsakanian (BUL), Karapet Chalyan (ARM) ousted Russian super-utility player Aleksandr Chekhirkin, and reigning World titlist Tamas Lorincz (HUN) dug in for one of the best matches he has wrestled in recent years by nudging past '19 bronze Mohammadali Geraie (IRI), which advanced him to the final. 97 kilograms was the one weight category that fell in line according to bracket placement. All four seeds (Musa Evloev, RUS, #1; Artur Aleksanyan, ARM, #2; Mohammadhadi Saravi, IRI, #3; and Tadeusz Michalik, POL, #4) fought through to the semifinal round.
67 kilos (more on this bracket below) was a constant stream of searing kinetic activity, as most had hoped and anticipated. 87, on the other hand, was not subject to the sort of eye-popping action (or results) which tend to unfold out-of-nowhere at major events.
The finals matches were appropriately enticing. Mohammadreza Geraie (IRI) piling on at the expense of Parviz Nasibov (UKR) involved the most offense by a mile. 60 kilograms offered a surge to kick-off the first of three evenings, and the match-ups at both 87 and 97 delivered "big fight feel" as soon as they were confirmed. Lopez earning #4 made noise and garnered a lot of news coverage. His victory waved a banner that everyone noticed, but even Lopez cannot carry an entire sport on his back.
But, did Greco make a sizable impact? Pull in new fans, re-engage interest? Undo the that mess Rio left in its wake?
We'll have a better idea in less than two months — when the next World Championships starts in Oslo, Norway. Until then, it was a solid Olympiad. A weird one, but we'll all take "weird" over nothing at all after the past 16 months.
Tokyo Olympics Greco-Roman Review
Weight Category Medalists
60 kg
GOLD MEDAL MATCH:
Luis Orta Sanchez (CUB) def. Kenichiro Fumita (JPN) 5-1
BRONZE MEDALISTS:
Sergey Emelin (RUS)
Sailike Walihan (CHN)
67 kg
GOLD MEDAL MATCH:
Mohammadreza Geraie (IRI) def. Parviz Nasibov (UKR) 9-1, TF
BRONZE MEDALISTS:
Mohamed Elsayed (EGY)
Frank Staebler (GER)
77 kg
GOLD MEDAL MATCH:
Tamas Lorincz (HUN) def. Azkhol Makhmudov (KGZ) 2-1
BRONZE MEDALISTS:
Rafiq Huseynov (AZE)
Shohei Yabiku (JPN)
87 kg
GOLD MEDAL MATCH:
Zhan Belenyuk (UKR) def. Viktor Lorincz (HUN) 5-1
BRONZE MEDALISTS:
Zurabi Datunashvili (SRB)
Denis Kudla (GER)
97 kg
GOLD MEDAL MATCH:
Musa Evloev (RUS) def. Artur Aleksanyan (ARM) 5-1
BRONZE MEDALISTS:
Mohammadhadi Saravi (IRI)
Tadeusz Michalik (POL)
130 kg
GOLD MEDAL MATCH:
Mijain Lopez (CUB) def. Iakobia Kajaia (GEO) 5-0
BRONZE MEDALISTS:
Sergey Semenov (RUS)
Riza Kayaalp (TUR)
Repeat Medalists
87 kg
Belenyuk ('16 Rio silver; '20 Tokyo gold)
Kudla ('16 Rio bronze; '20 Tokyo bronze)
97 kg
Aleksanyan ('16 Rio gold; '20 Tokyo silver)
130 kg
Lopez ('16 Rio gold; '20 Tokyo gold)
Kayaalp ('16 Rio silver; '20 Tokyo bronze)
Semenov ('16 Rio bronze; '20 Tokyo bronze)
Most Outstanding Wrestler
Luis Orta Sanchez (60 kg, CUB, gold) — USA fans were not pleased with the amount of time Orta Sanchez received on top par terre against Hafizov, and were equally perplexed regarding the second-period caution on Hafizov for two fleeting front head holds. But in that match — and every subsequent affair thereafter — Orta Sanchez capitalized. There was not one opportunity in each of his four matches of which he did not take advantage. Working in Orta Sanchez's favor was also his crispness. Most in the Pan-Am region are familiar with his athleticism, but it was his decisiveness why he ran the table. Orta Sanchz was tested by Hafizov and Emelin; but following those two bouts his confidence must have been sky-high given the dismantling he put on Victor Cioabanu (MDA).
Hafizov was the only wrestler Orta Sanchez faced who was not a World finalist in recent years. Fumita came in as the reigning World champ, the #1 seed, and owns a World gold from '17. Emelin won it all in '18 and entered Tokyo as Fumita's '19 runner-up, and Ciobanu had fallen to Emelin in the '18 final. Orta Sanchez, beginning with Hafizov and ending with Fumita, stared down an exceptionally-tough road to the finals and wrestled the most complete tournament of any competitor in Tokyo.
Best Weight Category
67 kilograms was not the best bracket based only on its allotment of decorated entrants, though that didn't hurt in terms of promoting the event beginning soon after Nur-Sultan '19. 67 stood out above the rest because it…
— had the most action.
— had the most scoring.
— and offered a field that was sufficiently deep outside of the seven prior World/Olympic medalists. So deep, that the Olympic Champion, runner-up, and one of the two bronze medalists had all earned their first pieces of Senior World-level hardware in Tokyo.
The champion, Mohammadreza Geraie (IRI), failed to enjoy the type of press that normally surrounds potentially big performers, this despite summiting the U23 mountaintop in '19. Senior credentials rightfully carry much more significance, though Geraie had already shown what he could do on the sport's highest level well before last week. Folks are always surprised when a bracket experiences upheaval. And certainly, '16 Rio/2X World Champion Ismael Borrero Molina (CUB) going down early was the first real salvo to that effect, followed shortly by Balint Korpasi's (HUN) 1-1-nothing-really-happening-here loss to Karen Aslanyan (ARM). But Geraie overcoming Frank Staebler (GER) before controlling Ramaz Zoidze (GEO) demonstrated yet again how thin the margin is between athletes at the apex phases of their respective careers. For Geraie, those days are just getting started.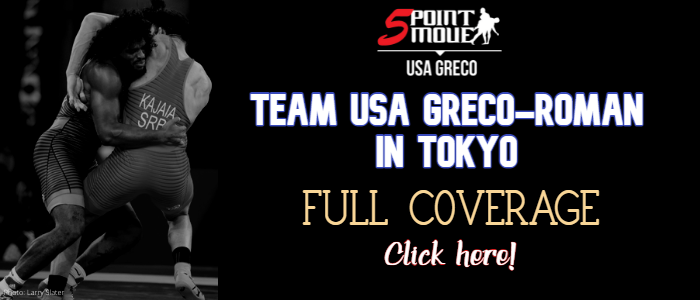 Parviz Nasibov (UKR, silver) was not an anonymous Senior before he touched down in Tokyo, but few expected what he was able to deliver once he arrived. Surviving against '18 World Champion Artem Surkov (RUS) in the quarterfinal was one thing; coming up clutch opposite Mohamed Elsayed (EGY) was quite another.
Mohamed Elsayed (EGY, bronze) capped '19 as perhaps the hottest commodity in the sport. In order, he qualified 67 for Egypt, dominated the Military Worlds, and then won his second U23 crown. His success two years ago, as it was to a large extent in Tokyo, centered around innovative, athletic scores and white-knuckled defense during the most crucial moments matches bring to bear. Elsayed gives up his share of points, but he knows how to tighten it up when necessary.
Ramaz Zoidze (GEO, 5th), who shocked Borrero in the round-of-16, generated mainstream Greco attention after qualifying in Europe this past March. Zoidze was a runner-up at the past U23 Worlds and has a pair of Junior titles to his name. He wound up 5th following his semis loss to eventual champ Geraie — and then became the last man to compete against Staebler (in international, who edged the Georgian 5-4 in the bronze round.




Listen to "5PM50: Mr. Fantastic Benji Peak" on Spreaker.
Listen to "5PM49: Robby Smith on coaching, fatherhood and mentors" on Spreaker.
Listen to "5PM48: Austin Morrow and Gary Mayabb" on Spreaker.
SUBSCRIBE TO THE FIVE POINT MOVE PODCAST
iTunes | Stitcher | Spreaker | Google Play Music