85 kilograms at the 2017 US Greco-Roman World Team Trials was going to be interesting anyway, what with a two-time Olympian being chased around by a reigning National champ who is trying to prove what we all saw four months ago wasn't a fluke. Of course, there is also the guy who beat the two-time Olympian at that same National tournament, along with another athlete who while being slept on, should be seen as a viable contender. For ignoring men like that is always an error of egregious proportions.
But then a familiar name came blazing into the fold, throwing what we already had completely off-balance.
These are, in 5PM's current view, the primary cast of characters at 85 kilos:
Two-time Olympian — Ben Provisor (NYAC)
Reigning National champ — Kevin Radford (Sunkist)
Guy who beat the two-time Olympian — Khymba Johnson (NYAC)
Viable contender — Lucas Sheridan (Army/WCAP)
Familiar name — Patrick Martinez (NYAC)
2017 US Greco-Roman World Team Trials Preview – 85 kg
It's a dog-eat-dog world
Prior to Martinez's decision to move up to 85 from 80, the prevailing narrative was going to be something along the lines of Provisor seeks first non-Olympic World Team spot while being challenged by Radford and Johnson. That is now gone, tear up the script. Things just got messy.
Provisor still stands as the man to beat at 85 kilograms because it's tough to ignore Olympic credentials, particularly when they have been acquired towards the beginning and prime of an athlete's career, which is where Big Ben resides. Secondly, when Provisor has been "on" in his most recent outings, he has either been dominant or utterly controlling. For the most part. The only downside for him? He hasn't demonstrated the same scary condition he was in last year, or at least not consistently. Provisor appeared fine winning the Dave Schultz Memorial in February, his second such title. He was under the weather during his 1-1 run at Thor Masters and just getting his sea legs back at Zagreb, where he went 2-2. He has two wins over Radford of late, however — a 4-1 victory in the Schultz final and a 2-2 passivity-filled nod in Croatia.
We say "if" a lot in this business. So if Provisor wrestles like he did last April or even in his losing effort to former World silver Rustam Assakalov (UZB) at the Rio Games, he will be very, very difficult to deal with.
Martinez presents different problems. The "Lone Wolf" has done everything he can to make himself into one of the elite Greco-Roman wrestlers in this country, and he has accomplished the objective in stunningly-quick fashion. Just think — only a few years ago, Martinez wasn't even an All-American at the Open. Since that point, he has made two Senior World Teams and as recently as the fall, was ranked in the top 20 by United World Wrestling. Early exits at the Golden Grand Prix and 2016 World Championships didn't necessarily slow the momentum, but they were unexpected disappointments for the 26-year old. Martinez was refreshed and refocused moving into the winter and the-then impending March European tour, and seemingly on the cusp of adding yet another international medal to his collection.
After notching two straight victories at Thor Masters, Martinez was forced out of the tournament due to a gnarly cut on his chin as well as a concussion. What was supposed to be a month-long adventure filled with training and overseas matches got cut short.
But none of that really has any bearing on next weekend. Martinez has been one of the most active competitors in the country and an extended training block likely will help, not hurt. Provisor last met with Martinez in the quarterfinal round of the 2016 Olympic Trials, a 4-1 win for the Wisconsinite. That feels like ages ago. Martinez was more of an 80 kilo guy wrestling 85 then (though he returned to 85 two months later to win the University Nationals, where he defeated Johnson in two straight matches). 85 maybe suits Martinez just as well as 80, if not better. He no longer has to drain for a cut, allowing his legs to stay fresher for the grinding battles that are assuredly awaiting him.
An opportunity for Radford
It's crazy to think of the reigning National champ as the "x factor", but that is who Radford is here. There is no denying his overall wrestling prowess nor his ability to make improvements in short order. Has he experienced another sustained run of success since winning the Open? Negative. But to be fair, Radford is always willing to pay the toll, and it wasn't like he was tangling with a bunch of ne'er do wells in Europe last month. For example, his two losses in Denmark were to Tadeusz Michalik (POL, world no. 8) and Lithuanian Julius Matuzevicius, respectively. Zagreb wasn't much better, though it was there where he hung in tightly against Provisor.
The World Team Trials actually represents an excellent opportunity for Radford, at least going by early projections. At worst, he should be in position to contend for a National Team spot. At best, he somehow finds his way into the best-of-three final. If either scenario takes place, you'll be walking away nodding in respect, especially considering how many Greco cram sessions this guy has had to endure to get this far. And he is a complete-enough competitor to where neither is a reach.
Then there is Johnson. Fans who feel the urge to relegate this dude to the back burner would do well to re-think it. This is an athlete who has been a tough customer for a little while now and by extension, a part of the 85 kilo merry-go-round where everybody has beaten everybody else at one time or another. It's just how this weight is structured stateside. As far as up-to-date reference points, Johnson followed up his silver to Radford at the Nationals with a third at Schultz — where he lost to Radford again in the semifinals 8-4.
Johnson is a physical specimen and that's nice and all, but it is the damage he can do that matters more. He has the natural tools necessary to light up a scoreboard. Problem is, Johnson sometimes has trouble chopping his way into tie-ups that are advantageous to his skill-set and also, he at least seems to hesitate on execution. You watch Johnson sometimes and it'll look like he is in position for a potentially big score, yet he often gets snagged up. Now of course, that's not all his fault, the pummel is tight in this country. But for a guy who has put in the work, paid his dues, and shows so much serious upside, he should be scoring more and he will definitely need to in order to see his way through this obstacle course.
Sheridan may have a say in all this
One of the potential pitfalls on that obstacle course is Sheridan. There is no question about it — Sheridan is going to be overlooked by the casuals. Mistake. For starters, aside from Provisor, Sheridan perhaps holds the most substantial Greco-Roman experience stretching back into the age groups, having been a Junior World Team member some years back and has trained in the sport since he was a pug in California. Second, even while at Indiana, Sheridan still managed to dabble enough to where it was obvious this was going to be the next step. In other words, his career as a Senior isn't some happy accident. To top it all off, he is a stout yet technical athlete. He can get by in hard exchanges on bullish strength, undoubtedly. But that isn't where his wins come from, even without forced par terre. No, Sheridan, like everyone else, is truly most effective when he opens up.
Forget last year for a second, though he did hang in there with Hayden Zillmer (98 kg, Minnesota Storm, world no. 19) at the Olympic Trials before dropping a 5-3 decision. Come the fall, a noticeable shift in his approach could be detected, surely due to the rule-set. There had been elements of plodding in Sheridan's game that were ironed out. At the Farrell in November, Sheridan won his first bout, lost to Belarusian Aleksandr Kikiniou, but then rebounded with wins over Ryan Hope (Cliff Keen) and Junheyong Choi (KOR) to take third. How did he do this? By driving in with strong underhooks and controlling the ties. It allowed him to pop open attacks or force guys out. Points, is what you would say.
At the Open, Sheridan advanced to the semifinals, where he lost to Radford on criteria. A dominant tech over Jeff Palmieri (NYAC) followed and then a contentious 3-1 loss to Provisor in the third-place bout wrapped up his day. In February, Sheridan ran the table at the Armed Forces Championships, and that is the last time he competed.
You go by imagined trajectories for these things and of the perceived top guys here, it would be prudent to acknowledge Sheridan as the sleeper cell in a bracket that doesn't have a whole ton of separation between the more "name" competitors.
Also in the running
Dan Olsen (Unattached) Hard as nails and with solid experience dating back several years, the only thing stopping Olsen from being a very dangerous competitor is the fact he is not completely immersed on a full-time basis with a full-time club. Those things kind of matter. He's a big, strong Viking warrior-type who commands attention. You take notice of him when he steps on the mat. Olsen was blitzed by Provisor twice at the US Open, once in the early goings of the tournament and again in the consolation semis. The rest of the time he was a workhorse, hungrily eating up action inside thanks to both grit and long-armed ties he'd wrangle tightly. Olsen also moves deceptively fast on his feet but would do well to cut angles more often. Is he a definitive contender here? Likely not. Doesn't mean there won't be some moments worth checking out.
Jeff Palmieri (NYAC) Palmieri willed himself into qualification for the World Team Trials, going the hard route with six matches for a sixth-place finish, losing to Olsen via tech in his last match of the day. Palmieri didn't have much luck at the Schultz, finishing 0-2. He scraps, though. He also diligently works to keep his hips in on the feet. Palmieri very rarely juts his hips out or gets caught in obvious terrible positions. It's a timing thing, a not-enough-seasoning thing, why he isn't considered amongst the upper echelon here.
Vaughan Monreal-Berner (Marines) Monreal-Berner is not trying to trick anyone. He's going to come forward and will do his absolute best to rough it up. Don't misunderstand — Monreal-Berner is not itching for pummel-fest, passivity victories. He wants to get in on the body, he wants to go on the attack. Easier said than done, but you will see arm throw attempts and headlocks. Needs to shore up on his defense and become more equipped at striking as soon as the slightest opening arrives. His hips will sometimes find their way backwards, which is definitely another issue. Monreal-Berner went 0-2 at the Nationals, 2-2 at Schultz, and 2-1 at the Armed Forces.
Sherwin Severin (Air Force) An absolute athletic freak. Now in his upper-30's, Severin has made appearances on the National level before, though given his military lifestyle, can't quite devote the same kind of time to Greco as the others. No problem, because he is in such pristine physical shape, the man is capable of providing difficult matches for most simply due to his work-rate. It's anyone's guess how many of these events he has left in him, so it's easy to root for some Severin highlights out there in Las Vegas.
SUBSCRIBE TO THE FIVE POINT MOVE PODCAST
iTunes | Stitcher | Spreaker | Google Play Music | RSS
Comments
comments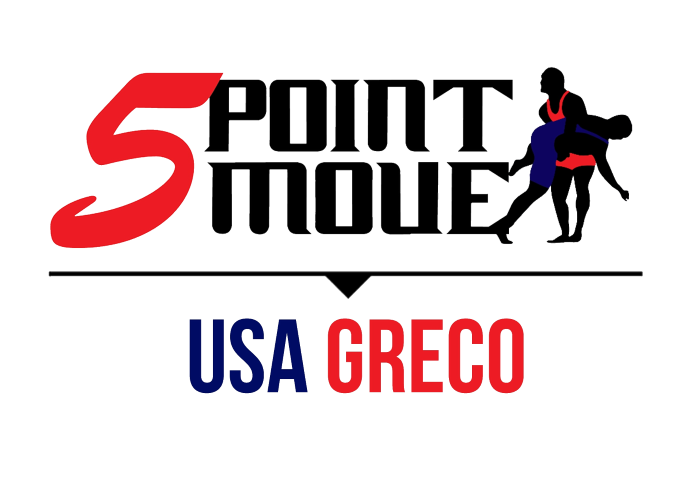 Notice
: Trying to get property 'term_id' of non-object in
/home/fivepointwp/webapps/fivepointwp/wp-content/themes/flex-mag/functions.php
on line
999