2017 World Team member Patrick Smith (Minnesota Storm) put in his third straight appearance on an international podium by earning silver at 77 kilograms — and the surprise of the tournament for the US, Eric Twohey (97 kg, Minnesota Storm), snared his first foreign medal of any color, as he, too, delivered an impressive runner-up finish.
The 2018 Haavisto Cup unfolded earlier today in Ilmajoki, Finland and served as the last event on what has been a near-month-long European trip for the American Greco-Roman program.
Smith & Twohey
Pat Smith: only US Greco athlete to medal in all three events on the tour
Smith garnered one of his more telling victories both on the current tour and in recent memory when he took care of 2014 Cadet World champ/two-time Herman Kare gold Matias Lipasti (FIN) via fall. Prior to that bout, Smith was forced to grind out a 3-0 decision over tough Norwegian Per Anders Kure. Those two wins put him in the final against two-time Junior World Champion (among other things) Chingiz Labazanov of Russia, a stout competitor who (like Maskim Safaryan) would likely hold a place as a #1 for plenty of other nations. The gold-medal match didn't go Smith's way but he was in the thick of things the entire time, ultimately dropping a 3-1 decision.
Three medals, three overseas camps (with one more to go!), and plenty of matches indicate a roaring start to the season for Smith. Afterwards, he detailed what went on during his matches and why he felt encouraged following his finals match against Labazanov.
"Overall, I felt I was moving around well and getting into my tie-ups during that match," Smith said referring to his bout with Kure. "But I think I could have opened that match up more than I did. I was muscling things up a little bit too much. I was getting into a lot of good positions but I tried to force things instead of just taking what was there."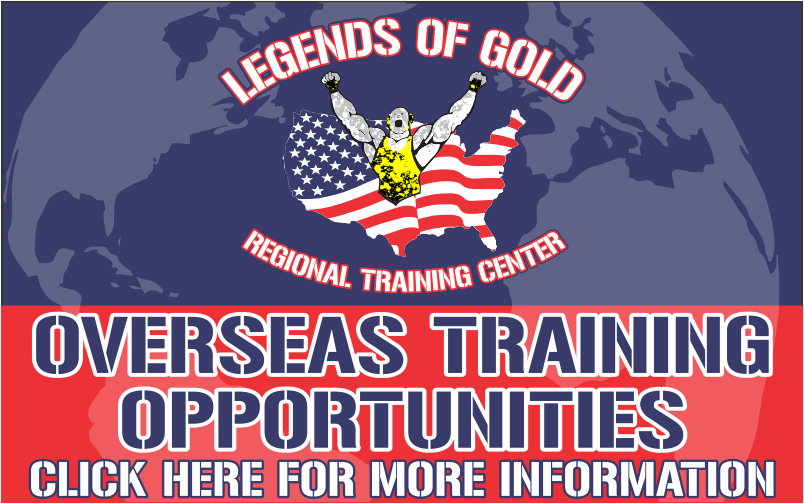 Smith's semifinal versus Lipasti was noteworthy for two reasons: 1) the caliber of opponent — Lipasti is a capable wrestler boasting solid experience and is on the rise; 2) Smith broke him — and then he decked him.
"In the second period, I got a deep, deep underhook and attacked his body," recalled Smith. "He bailed to try to throw me, and I put him on his back. We got into a scramble and I came out on top but I was really high, so he popped and I must have exposed my back. I was able to stay on him, I got a two-on-one, and then a takedown at the edge. I was then able to get a go-behind takedown — and he was pretty much broken at that point. In the last :20, I turned him a bunch of times and he wouldn't turn back to his belly. I don't know what they recorded that (the result) as, but he basically just gave up. That match was really good for me insofar as sticking to the game plan no matter what and knowing that my stuff is going to work. It was a good testament to staying disciplined."
Confusion briefly reared its head in the 77-kilogram finals when Labazanov was awarded points for an incorrect leg-foul call. Smith challenged — and won — but found difficulty making up ground since he was constantly in pursuit of an evasive opponent.
"I got put down and he (Labazanov) went for a shallow lift. He didn't get the first one, but then he went back to it. We got into a weird thing where I kind of landed on my shoulder but didn't expose. They were going to call two and then call me for legs. We challenged and they didn't give him any (points for) legs, but they called two (for the exposure) although it was pretty close.
"Long story short, just don't let a guy lift you up off the ground. That's probably rule #1, I think. That was the biggest mistake I made. I could have attacked his lock a lot better than I did, and that was the big difference in the match. He was really elusive on the feet, very hard to create any kind of pressure on. It felt like I was chasing him the whole match. I got the passive in the second period. I went for a lift but I wasn't able to turn him. Then I continued to chase him for the remainder of the period. But yeah, he was very elusive and creating a lot of angles, and releasing my pressure. That was the difference-maker, though, that one turn in the first period.
"It's disappointing. You want opportunities to wrestle guys of that caliber, and you want to have a story of how you beat them. But keeping it in perspective, I'd rather beat a guy like that on a bigger stage than this. It's just good to know. There are many things I need to get shored up but it was a good testament to see that a lot of the things I've been working on work when I execute them correctly."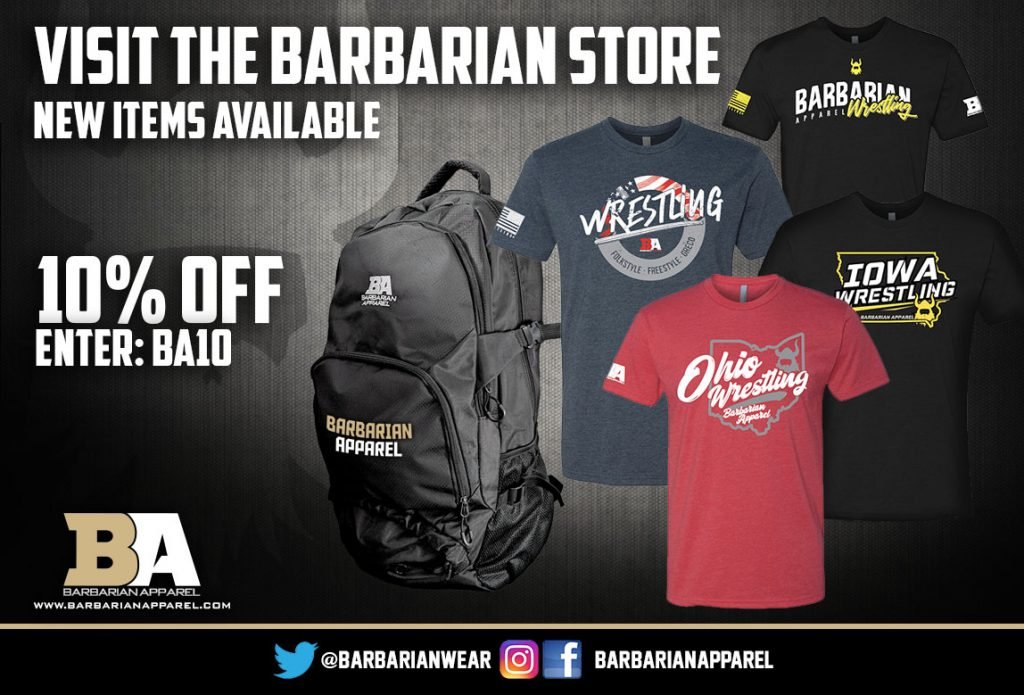 Twohey: first overseas trip, second event, first medal — all while studying to become a doctor
University of Wisconsin-LaCrosse fans may be familiar with Twohey's work, but most of the Greco populous was still in the dark about who he is and what he could do entering this trip — despite his eye-opening run at the 2018 US Open where he finished fifth. Although the 2018 Arvo Haavisto Cup did not stream live, it would seem Twohey's anonymous status as a competitor has now changed.
Even more startling? When he's not practicing with the Storm, Twohey is attending medical school at the University of Minnesota, fitting in practices with teammates during what are sometimes odd hours for all involved. An unquestionable talent, he is piecing together this beginning stage of his Senior career as best he can — and on the heels of his performance today — observers are now forced to see his potential in a different light.
But for now, Twohey is just taking it step by step as he works towards gaining viable experience and refining his skill-set, which he was able to employ with an increasing level of assuredness once action began on Saturday.
"My approach going into this tournament was pretty simple," conceded Twohey. "Get into the positions I wanted to get into, wrestle hard, and see what happens from there. Nothing fancy — just have fun and realize that I had nothing to lose. Getting my first win against an overseas opponent was a confidence boost for me. Even as that match went on, and throughout the tournament, I felt more and more comfortable and relaxed. Going into matches, I felt confident in knowing where I needed to be to win. I just kept building throughout the day. I obviously didn't carry it through to the finals match, but overall, I feel pretty good coming out of the tournament."
Almost a(nother) Banner Day
Like Smith, Jamel Johnson (67 kg, Marines) was hoping to medal in all three events on the now-wrapped competitive portion of the USA Greco European tour. Johnson began his day with back-to-back tech's over Aleksi Seppälä (FIN) and Alejandro Concepcion (ESP), respectively, before falling to Sergey Hrushyn (UKR) via tech himself. He had much more than a puncher's chance against Ott Saar (EST) until an injury led to his defaulting out of the match.
Ray Bunker (72 kg), the hard-charging Marine fireplug who has continued to improve at a rapid pace, was looking to score his second bronze of the tour. Bunker was downed by eventual champ Akseil Yli-Hannuksela (FIN) early on and was then deposited straight into the third-place bout where he was defeated by Simon Erlandsson of Sweden 3-1.
NMU freshman Tommy Brackett (87 kg), who already held a substantial amount of overseas experience coming in, found himself in contention for bronze when he was dropped in the bracket's requalification in favor of eventual finalist and Finnish mainstay Toni Metsomäki. Going for third, Brackett was turned back by Poland's Arkadiusz Kulynycz, who had cut Joe Rau's (Chicago RTC) string of consecutive tournament finals earlier in the day.
Trent Osnes (130 kg, Marines) grabbed gold without a fight last week, but he needs matches and this week he got 'em. Osnes pulled out a 6-5 decision over Nikola Milatovic (NOR), ran into trouble against well-traveled Tuomas Lahti (FIN), and capped his slate of competition with a close loss to Estonian Kaarel Maaten.
Notes:
Aside from Smith, the three most high-profile US Seniors at the 2018 Arvo Haavisto Cup were National Teamer John Stefanowicz (82 kg, Marines), Rau, and 2018 US National Champion Daniel Miller (97 kg, Marines). Stefanowicz and Rau both went 0-1, and Miller prevailed in his first bout only to come up just short against 2018 Military World gold Elias Kuosmanen (FIN), who wound up finishing third.
Speaking of Rau, he was up 7-0 on Kulynycz in the second period when he fell victim to a headlock.
A collection of US athletes who did not compete for a medal lost to others who they themselves wound up on the podium: Cohlton Rashe (60 kg, Marines) fell to bronze Myroslav Solovian of UKR; Michael Donato (77 kg) and Peyton Walsh (Marines) both lost to bronze medalist Nikko Erkkola (FIN); Spencer Woods (77 kg, NMU/OTS) dropped his only bout to eventual bronze Kure; Rau lost to Kulynycz; and Miller was defeated by bronze Kuosmanen, as mentioned above.
Team USA finished 2nd overall at Haavisto with 61 points, behind host country Finland (64 pts) — and right ahead of Ukraine (60 pts).
The Americans also had the highest number of participants with 17. Sweden and Norway both entered 11 athletes at the event.
Smith and Twohey will be sticking around in Scandinavia for a little while longer. Both Storm athletes are going to train in Stockholm, Sweden for another week while the rest of the US delegation heads back home.
2018 Arvo Haavisto Cup
December 8th — Ilmajoki, Finland
TEAM USA RESULTS
60 kg
Colton Rasche (Marines) — 7th
WON Andy Juan (ESP) via fall
LOSS Myroslav Solovian (UKR) 11-2, TF
67 kg
Jamel Johnson (Marines) — 5th
WON Aleksi Seppälä (FIN) 8-0, TF
WON Alejandro Concepcion (ESP) 9-0, TF
LOSS Serhii Hrushyn (UKR) 8-0, TF
LOSS Ott Saar (EST) 4-1
Rafaelle Masi (NMU/OTS) — 12th
LOSS Marcus Sellden (SWE) 8-0, TF
72 kg
Ray Bunker (Marines) — 5th
LOSS Akseli Yli-Hannuksela (FIN) 7-5
LOSS Simon Erlandsson (SWE) 3-1
77 kg
Patrick Smith (Minnesota Storm) — silver
WON Per Anders Kure (NOR) 3-0
WON Matias Lipasti (FIN) via fall
LOSS Chingiz Labazanov (RUS) 3-1
Peyton Walsh (Marines) — 7th
WON Iiro Piippo (FIN) via fall
LOSS Niko Erkkola (FIN) 8-3
Michael Donato (NMU/OTS) — 13th
LOSS Niko Erkkola (FIN) 8-0, TF
Spencer Woods (NMU/OTS) — 13th
LOSS Per Anders Kure (NOR) 8-0, TF
82 kg
John Stefanowicz (Marines) — 10th
LOSS Vitalli Andriiovych (UKR) 12-8
Terrence Zaleski (Marines) — 12th
LOSS Oskar Johansson (SWE) 1-1 (criteria)
87 kg
Tommy Brackett (NMU/OTS) — 5th
LOSS Arkadiusz Kulynycz (POL) 9-0, TF
Keaton Fanning (NMU/OTS) — 9th
LOSS Jesus Gasca (ESP) 7-1
Joe Rau (Chicago RTC) — 10th
LOSS Arkadiusz Kulynycz (POL) 7-6
97 kg
Eric Twohey (Minnesota Storm) — silver
WON Billy Rääf (SWE) 4-0
WON Kevin Bauman (EST) 2-1
LOSS Arvi Savolainen (FIN) 9-0, TF
Daniel Miller (Marines) — 7th
WON Abin Frid (SWE) 9-0, TF
LOSS Elias Kuosmanen (FIN) 7-4
Ben Durbin (Cyclone WC) — 8th
LOSS Kevin Bauman (EST) via fall
130 kg
Trent Osnes (Marines) — 5th
WON Nikola Milatovic (NOR) 6-5
LOSS Tuomas Lahti (FIN) 9-0, TF
LOSS Kaarel Maaten (EST) 4-1
CLICK HERE TO DONATE TO THE USA GRECO-ROMAN PROGRAM
SUBSCRIBE TO THE FIVE POINT MOVE PODCAST
iTunes | Stitcher | Spreaker | Google Play Music | RSS
Notice
: Trying to get property 'term_id' of non-object in
/home/fivepointwp/webapps/fivepointwp/wp-content/themes/flex-mag/functions.php
on line
999