What was previously known as Schoolboy is now U15 and tomorrow in Papillion, Nebraska the first-ever Greco-Roman World Team Trials for the new age group is set to get underway.
It's a banner moment in youth development for the US. The vast majority of American wrestlers are brought up in folkstyle and that discipline's stranglehold on participation continues to tighten due to the litany of "national" tournaments scheduled even after the winter comes to a close. Nudging wrestlers as young as 13 towards the international styles has become more challenging than ever before, mostly because opportunities in that realm have appeared scarce by comparison.
With a U15 World Team Trials arrives a radical remedy: not only is the tournament an enthusiastic gathering of Greco (and freestyle) competitors, the prize at the end of the rainbow couldn't be more inviting — a chance to represent the USA at a World Championships. The way Zac Dominguez, founder of Nebraska's MWC and a multi-time World-level coach, sees it, U15 can serve as a powerful attraction for youths to learn what it is that may await them in the future.
"I want to get kids in the fold sooner," Dominguez says. "The concept of a World Team is very important for kids. If they feel like they're a part of the process when they're younger, it's going to lead to better things as they get older. Our breadth of wrestling needs to expand even more and, with this, we're grabbing the younger kids who have never been a part of something like this and showing them that there is an opportunity here."
But in order for it to really work and not just act as a mechanism to shuffle more eyes and ears in Greco's direction for one weekend each year, Dominguez feels that there needs to be a domino effect. In other words, it's not just about the kids, the adults in the room also have to get on board.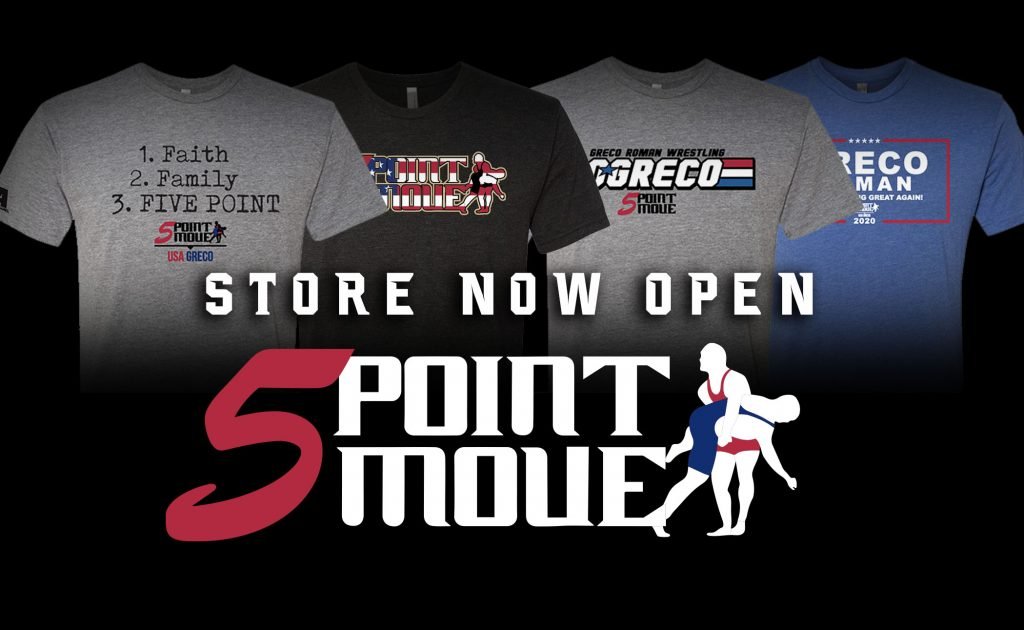 In the past, that has been tricky, particularly in areas of the country where Greco and it's leg-grabbing cousin freestyle stand as distant wrestling priorities. Coaches who are only familiar with folkstyle's mechanics and have previously demonstrated a resistance to change could become compelled to pivot if demand swells, as many believe it will. If coaches buy in, parents who have expressed similar reservations will likely join in. The projected result, at least in Dominguez's mind, is a widening web of passionate support for the Olympic styles that seems to exist everywhere else but the United States.
"This is an opportunity to grow our coaching," confirms Dominguez. "If there is a kid who is a rock star and the coach doesn't really know Greco, let's say, then guess what? That coach is going to learn how to coach freestyle and Greco. It's only going to spread our international styles more. Coaches, athletes, and parents, it's just going to draw them all in more."
Of course, it all comes back to the kids. If there is one thing America has, it is an enormous number of talented, well-schooled young wrestlers. The problem? Too many of them lack exposure to Greco and freestyle. Even when that's not the case, up until now, the incentive to see what the other side is like might have felt underwhelming. If the U15 Nationals is capable of doing one thing, it is perhaps allowing those in their early teens to get a taste of what a big-time Olympic style competition is all about with the hope that becomes a dynamic source of inspiration.
"If we can pull our best kids in and let them discover the magic of freestyle and Greco sooner, they will be thinking I can wrestle freestyle or Greco earlier and it means something," says Dominguez. "It's not a local tournament where you go and just get some matches in. It's a destination. That way when they are getting out of school, they are thinking I'm done with high school wrestling, now I am going to try and make a World Team."
2019 U15 Nationals/World Team Trials
April 12th-14th
Papillion Landing Field House — Papillion, NE
CLICK HERE TO DONATE TO THE USA GRECO-ROMAN PROGRAM
Listen to "5PM22: Sammy Jones guest co-hosts as Five Point Move visits with Lucas Sheridan and Sam Hazewinkel" on Spreaker.
SUBSCRIBE TO THE FIVE POINT MOVE PODCAST
iTunes | Stitcher | Spreaker | Google Play Music | RSS
Notice
: Trying to get property 'term_id' of non-object in
/home/fivepointwp/webapps/fivepointwp/wp-content/themes/flex-mag/functions.php
on line
999