This coming Saturday, Alex Sancho (Army/WCAP) will compete for the first time since the tournament that made him a member of the 2020 US Olympic Team. Sancho, 27, was originally slated for the Pan-Am Championships last month, but was pulled a few days prior following a minor injury sustained during camp in Georgia. One way to characterize the situation would be "precautionary". If Sancho had to wrestle in Guatemala, he would have; there just wasn't a good enough reason for him to risk further damage given Tokyo's proximity on the calendar.
Unless something changes, Sancho is all-in for the Wladyslaw Pytlasinski Memorial on June 12. As reported in the Monday Roundup for May 31, Pytlasinski — United World Wrestling's second and final "Ranking Series" event of the season — is going to offer an even more treacherous degree of participation than usual in most weight categories. The annual event is often crammed with elite competitors from around the globe. But when it is an Olympic Year, its popularity tends to increase by a notch or two.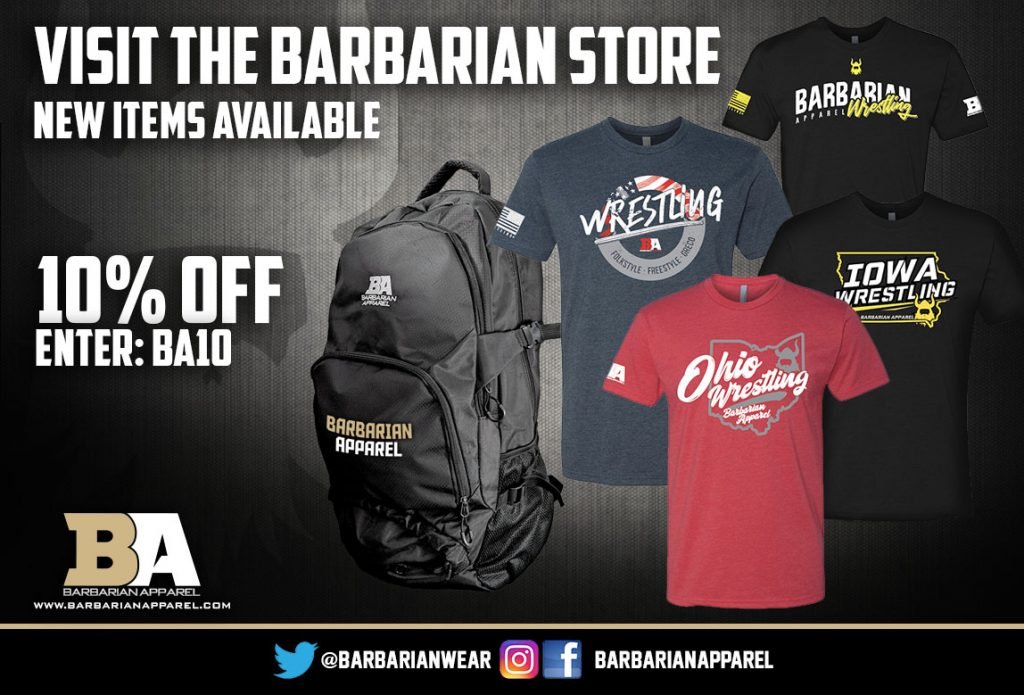 Sancho by and large prefers international competition because the looks foreigners provide mesh well with his own style. That is, of course, part of his interest in heading over to Warsaw. More critical is the event's purpose as an Olympic Games primer. Sancho wants, needs matches. Before he took the mat at the Trials in April, he had been dormant for nearly 13 months. Add in the fact that he missed the Pan-Ams, and Pytlasinski is an opportunity that practically drips with necessity.
He is going to get that for which he asks. Entries for '21's running of Pytlasinski were due on May 18 and UWW published the entry list yesterday. Entry lists this far out from a tournament could be considered malleable. Operating under the assumption that this one is not,  Sancho's desire to test himself against elite foreign antagonists should invite satisfaction.
The Top Names
Despite Sancho's rather lengthy international resume, he does not have a history with the vast majority of athletes expected to reside in his Pytlasinski bracket. However, there is one wrestler with whom Sancho does have a slight score to settle — Colombian Julian Horta Acevedo. The pair went 1-1 against each other last March in Ottawa. Sancho beat the brakes off of Acevedo at the Pan-Am Championships, and then one week later was on the wrong end of a 4-0 decision in the final of the Olympic Qualifier, where both secured licenses for Tokyo.
The Colombian is but one piece to the puzzle. The more pressing concern for Sancho, and the rest of the US roster, is getting feels from those whose careers exist outside of continental competition. In that regard, there are several suitably-decorated opponents capable of offering the type of World-level foreign flavor Americans are thirsting for right about now — especially the native Miamian at 67 kilos.
By order of Country
Mohamed Elsayed (EGY) — 2X U23 World Champion, '19 Military World Games gold
Elsayed put together a most impressive stretch in '19 by qualifying 67 for Egypt at the Worlds — and then in a short turnaround, beat up multi-time medalist Artem Surkov (RUS) for gold at the CISM Worlds before winning his second-straight U23 title. Free-flowing, energetic, and apt to score from the feet, Elsayed is firmly considered a medal contender in Tokyo (even if this season started off slow).
Krisztian Vanca (HUN) — '21 U23 European Championships gold, '18 Junior World bronze
As is the case for Hungary at both 77 and 87 kilos, they have depth waiting in line at 67 in the form of Vanca. It isn't that Vanca has the typical flavor of Hungarian well-roundedness, though he does; and it isn't that he made his countrymen smile by winning the U23 Euros, though he did. It's more about the progression. Likening it to baseball, Hungary's "farm system" escorts athletes to each subsequent level in stages. Vanca is still adding refinement but his development — and par terre prowess — cannot be questioned.
Balint Korpasi (HUN) — '16 World Champion, '17 World bronze, '18 World silver, '19 World bronze
Because he is a true professional and one of the best competitors (perhaps of any weight) on the planet, Korpasi did not experience even a tinge of trouble down at 67 this past March. It was the first time in nearly a decade he had been that low, and it was no problem. He is slotted for 67 for Poland, which means scratch weight. If he is in fact entering, it could be construed as one last testing phase before Tokyo. And this is a wrestler who is used to passing tests.
Zaur Kabaloev (ITA) — 2X Russian National Champion, '12 Junior World Champion
Kabaloev has had precisely two tournaments since shooting over to Italia — a not-so-good showing in Rome, and a 5th from the Euros, where he was crushed by '19 World bronze Mate Nemes (SRB) and edged by the man below. Those results should probably be dismissed, however. Prior to changing country affiliations, Kabaloev was the quintessential Russian talent who would make his fair share of appearances, but was also not going to ascend to the #1 spot. Now that it's all his with ITA (by an enormous margin), pressure might have arrived. He'll get over that eventually. For now, part of that process is preparing for Oslo, where he will be seen as a stout contender.
Murat Firat (TUR) — '21 European Championships bronze, '18 Vehbi Emre gold
Firat — who US fans may remember from the '18 Worlds in Budapest — is a choppy but by-the-book wrestler who can make top-level opponents look bad because he doesn't fade. There are some "play the game" antics, such as grinding into ties just to try for passives; but — he can also explode on entries that catch others off-guard, resulting in unexpected points. Sharp from par terre, but isn't the most lockdown defender, either. Although he is (very likely) not going to Tokyo, Firat is an obstacle in Poland and certainly everyone here recognizes that.
Enes Basar (TUR) — '16 University World gold, 2X U23 European Championships bronze
Another solid Turk, another who won't be going to this Olympics. Basar (who took second at the fall edition of Pytlasinski, which was crammed with Turkish entrants) is a suitably busy competitor. He has faced most of the weight category's bigger names throughout his Senior career, gathering some decent wins along the way. But, depth issues. Turkey is stocked well at 67, and Basar has not earned World roster spot thus far. That does not figure to change, certainly not this year. At 28, time is probably ticking, but Basar will be a threat at a tournament like this one.
What Sancho Has to Say
It is no small matter, Pytlasinski. Sancho has participated in exactly two matches over the past 15 months, and they both occurred on the same night (April 3). Plus, the calendar has flipped to June. The US delegation leaves for Tokyo in less than six full weeks, and this weekend's festivities represent the last opportunity Americans will have to compete before the last, most serious leg of training commences.
All of this is in Sancho's mind at the moment, and he is looking forward to sharpening his mindset leading up to the biggest tournament of his life. What Pytlasinski offers is simply the chance to hit the ground running against a worthy pool of counterparts.
"It has a lot of top-tier guys and if I do well at this tournament, I will be even more confident going into the Olympics," Sancho said. "This is about wrestling the top-tier guys, and it is a good idea to wrestle before the Olympics. I have only wrestled at the (Olympic) Trials over the past year, so I think this is going to be really good for me going into the Olympics.
"I'm just going to step out there and wrestle the way I wrestle. I'm going to go out there and battle. That's the way I'm going into this thing."




Listen to "5PM48: Austin Morrow and Gary Mayabb" on Spreaker.
Listen to "5PM47: Nate Engel and Xavier Johnson" on Spreaker.
Listen to "5PM46: Taylor LaMont and Jessy Williams" on Spreaker.
SUBSCRIBE TO THE FIVE POINT MOVE PODCAST
iTunes | Stitcher | Spreaker | Google Play Music
Notice
: Trying to get property 'term_id' of non-object in
/home/fivepointwp/webapps/fivepointwp/wp-content/themes/flex-mag/functions.php
on line
999