A pair of previews have thus far been released covering several of the 2020 Armed Forces Championships' potentially most significant matchups. Not included in any of this material, however, are two athletes who could play very large roles in how their respective weight categories play out — 2019 World Team Trials champ Alex Mossing (Air Force) and Vaughn Monreal-Berner (Marines).
Mossing
Mossing — referred to on this platform as "The Rib Cruncher" following his destruction of '16 Olympian Bin Yang (CHN) last summer — has had a few struggles this season up at the Olympic weight of 77 kilograms. 72 kilos, the category in which he won the '19 Trials before falling to Ray Bunker (Marines) at Final X, better suits Mossing's compact frame and penchant for exciting counter-sequences. But he was without much of a choice, of course, and enters action at the Armed Forces still in need of qualifying for the US Olympic Trials.
The kicker is that Mossing won't be 77 kilos at Naval Base Kitsap. He'll be at 82, a full two weight classes north of where he first established himself as a Senior threat.
Two other Greco wrestlers at 82 with whom fans will be familiar? '19 World Teamer John Stefanowicz (Marines) and former National Team member Dillon Cowan (Army/WCAP).


Stefanowicz qualified for the Olympic Trials as soon as he won Match 2 against Kendrick Sanders (NYAC/NMU) in June. Cowan, who stepped away from competition only to return this past fall, is in the same boat as Mossing.
The top-2 placewinners (gold and silver) as of yet unqualified for the Trials earn berths. But there is no drilldown. In other words, if Stefanowicz manages to finish in the top-2 as most expect, only one spot remains for either Cowan, Mossing, or Austin Craig (Navy).
Craig is a very solid wrestler and capable of pressing Mossing and/or Cowan if the score stays close. But he is, unfortunately, without the same time and resources to devote to this sport, and is therefore seen as the biggest underdog.
Mossing, despite his breadth of experience, achievement, and skill-set, is the second biggest (figuratively speaking).
Cowan competed at 87 kilos at December's US Nationals. Before this season began, if Mossing had declared for 67 no one outside of his biosphere in Colorado Springs would have batted an eye.
While the bout between Mossing and Stefanowicz is going to be compelling in its own right, it is the matchup versus Cowan that is likely to decide everything.
When people think of Cowan, that next-level arm spin comes first. Also, how he navigates tie-ups. Cowan has been extremely adept at wrenching his way to two-on-one's and then floating angles that cause opponents to step into his killbox, or become off-balanced and have to reset. He is not a pace-control wrestler. Throughout the brunt of his career, Cowan has pummeled with goals in mind. He isn't static, he wants to create motion.
So does Mossing. And what he does as well as anyone in the country is redirect motion. It is not that Mossing cannot force scores; he can, and has, and is fantastic at finishing body attacks. But if you're going to come into his wheelhouse and create a push-pull for an arm, or corkscrew head-and-arm…don't miss. No one reacts faster than Mossing when it comes to counters and his ability to on-the-fly improvise in the midst of an action stands as a premier reason why he is a top-level Senior.
But will size prove too much of a difference? Will Cowan, "STEF", or Craig wear on Mossing in the pummel and deplete enough of that fast-twitch to where reaction time slows to a halt? Or can Mossing nullify those concerns by dictating the tempo and generating enough movement in the trenches to open up his own scores? And can Mossing stop lifts from par terre given the size disparity that will most assuredly influence how others achieve their locks?
Those questions will begin to receive answers during Mossing's very first match tomorrow — which comes against Stefanowicz.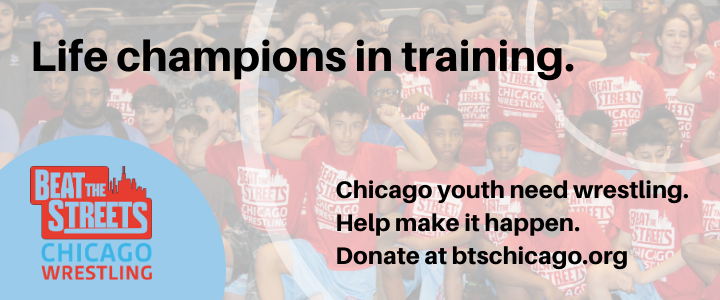 Monreal-Berner
Vaughn Monreal-Berner is not yet considered a top-tier Senior. That is fixing to change, though according to Marine head coach Jason Loukides, VMB's main issues have much more to do with in-match strategy and mentality than anything with regards to actual wrestling.
Last month in First to Fight, Loukides said this about VMB: "He can do everything he needs to do, but he needs to become consistent to where he sticks with it when the score is really close or it's a very hard battle." The coach went on to add "he has to stay with a minute of fighting before he tries his moves, instead of trying them so soon. Sometimes that puts him behind in a match that is really competitive, and make it look like it's not as competitive."
What Loukides is referring to are moments in matches when the momentum shifts and a close lead suddenly becomes a lopsided deficit. This phenomena has bitten VMB more times than either he or Loukides would care to count, and it has also unsurprisingly resulted in tournament finishes that have left a lot to be desired.
Loukides helped solve Daniel Miller's (97 kg) issues against domestic opposition, and now Miller is a two-time National champ and a World Team Trials runner-up. VMB's case shares some similarities, though the sample size isn't nearly as substantial. Monreal-Berner has, in limited action comparatively, demonstrated a more free-flowing picture against foreigners than he has opposite domestic contemporaries.
And what that picture looks like demands some respect. VMB's scores are not micro. He is a thrower. He boasts an excellent arm throw, and a crashing bodylock that is a four-pointer waiting to happen as soon as he locks his hands — which is saying something at 87, a weight category where correct throws are practically celebrated with enormous zeal.
Like Mossing, VMB needs a top-2 showing in order to guarantee a spot at the Trials. Unlike Mossing, he is, for the first time in his career, a clear-cut favorite. Prolific headlocker George Hooker may provide a test and that match could invite some fireworks if the Marines are within striking distance of Army. But with respect to everyone else, this event has VMB's name written all over it, and during what seems a pivotal time in his career.
The 2020 Armed Forces Championships begin on Saturday, February 22 at 11:00am (PTC) from Naval Base Kitsap (WA) and is available to watch FREE on Trackwrestling. 


Listen to "5PM33: The Marine Corps' Jamel Johnson" on Spreaker.
SUBSCRIBE TO THE FIVE POINT MOVE PODCAST
iTunes | Stitcher | Spreaker | Google Play Music | RSS
Notice
: Trying to get property 'term_id' of non-object in
/home/fivepointwp/webapps/fivepointwp/wp-content/themes/flex-mag/functions.php
on line
999