Just like any other team in any other sport, prospects are vital to the US Greco Roman wrestling program. Maybe now more than ever. Over the next couple of years, if not sooner, this country is going to see a number of athletes walk away from competition, making an infusion of depth all the more necessary for the US to continue its growth. Thankfully, that doesn't look to be a problem.
All you need to do is take a peek at a few of the athletes at 75 kilos to figure out why. The US is stocking up on young talent and even better, some of these wrestlers have gotten a head start into Greco — which is exactly what is needed. Those who are in attendance tomorrow at the Bill Farrell/NYAC Open or are watching live on FLO will be able to see for themselves what the fuss is all about. For now, let's go over a few names you're going to want to know about in advance. (Scroll to the bottom for previews of other weight classes.)
75 kg
Jesse Porter (NYAC-OTS) New York native Porter is on the right track. As a talented high school wrestler, he could have found a way to continue on in folkstyle somewhere and with his obvious ability, it may have worked out well for him. But the recently-turned 19-year old chose to commit to Northern Michigan last year and the results are tough to argue with. Porter took second to another athlete on this list, Kamal Bey, at the Junior World Team Trials. He then went on to win the University Nationals a month and change later, and two weeks ago earned a bronze at the Klippan Cup in Sweden.
What makes Porter special cannot be found in his physical attributes. Don't get that twisted — he has unquestionable power and moves around the mat well. But what sets him apart from many in his age bracket is his decisiveness. When Porter thinks he is close to something, he doesn't hesitate. He doesn't chip. Instead, he maintains fluidity, and that is going to serve him well as he garners more experience at the Senior level.
Kamal Bey (Sunkist) Bey is widely viewed as the future of this weight inside the US and that is probably for good reason. It's not simply because he is exciting, which is an element of his game he takes pride in, or the fact he committed early to Greco while still in high school. Rather, you need only to look at the evidence. Outside of a couple of Senior losses at last year's Schultz and one versus Hungarian Zotlan Levai at the Junior Worlds, Bey has basically destroyed just about everyone else. His victories are rarely close. His methods, alarmingly effective.
Some wrestlers want the big throw but are willing to settle for what is available. That is not how this kid operates. Bey is always looking for the most dramatic way to toss an opponent and while it makes for wonderful theater, he is going to have to tighten up on some of that against foreign Seniors. So far, it's really his only weakness. Every other phase of the sport sees Bey walking around holding a briefcase full of dynamite, and that is why he should be expected to snag his first Senior medal tomorrow.
Mason Manville (Army/WCAP) Manville has a lot going for him. He was an astoundingly successful age-group wrestler, everyone knows that. He was also a gifted folk and freestyle competitor, and everyone knows that, too. Manville checks each box on the "total wrestling" score sheet, and that is probably why so many fans are looking forward to watching his development progress. People see the "easy" energy he moves with, the balance, the smoothness, and are excited to see what that all looks like in a "Greco-ized" format.
Manville opened a whole lot of eyes when he made the semifinals at the Olympic Trials, upsetting  two-time World Team Trials champ Jake Fisher in the process. So the growth people are eagerly awaiting is coming. Just like with Porter and Bey, more and more Senior matches are what it is going to take to push Manville over the top. The Greco program has its blue chip — let's see how it pans out from here.
Armen Vardanyan (UKR) As of press time, the biggest foreign entrant to this field would be three-time World silver medalist and 2008 Olympic bronze medalist Vardanyan. The last time we saw Vardanyan was at the 2nd OG Qualifier when he defeated RaVaughn Perkins in the repechage round. Sure, he's 33 and 33 is not 23, but he hasn't really slowed down a ton, at least not noticeably. Vardanyan still shows off tremendous inside strength also, although his penchant for locking fingers and waiting for par terre is obviously out of style this time around.
He is also a man without a weight class at the Bill Farrell/NYAC Open. Vardanyan has competed in the past at 71 and that is not an option this weekend with the US non-Olympic World Team Trials being contested, hence his presence here at 75. Even still, simply by showing up he will be looked at as the favorite in this weight class and deservedly so. But you can bet the US youth crew are all hoping they get a crack at him, especially with the new rule set in place.
59 kg and 98 kg Bill Farrell/NYAC Open
71 kg Non-Olympic World Team Trials
80 kg Non-Olympic World Team Trials
Comments
comments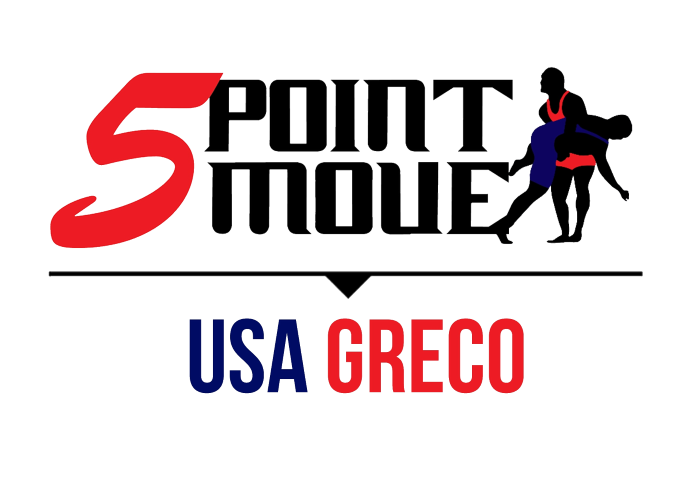 Notice
: Trying to get property 'term_id' of non-object in
/home/fivepointwp/webapps/fivepointwp/wp-content/themes/flex-mag/functions.php
on line
999