Life was rarely boring for Billy Sullivan (55 kg, NV). As a dominant youth wrestler, he had long ago grown accustomed to staying busy throughout the entire year. From traveling to tournaments in and around the continental United States to spending what could only be described as an unusual amount of time overseas, there was always plenty of activity to occupy his attention. Toss in the fact he actually lived out of state for a while, taking up residence at Legends of Gold in South Dakota where he rose to national prominence, and it all adds up to why this is a young man who is used to filling up his daily schedule.
These days? Not so much.


At home in Nevada, Sullivan's options are limited. Like most of the country, Nevadans are by and large frozen in suspended animation. Which is to say, stuck at home due to the coronavirus pandemic — although freedom to move around is gradually beginning to increase. Though not enough for Sullivan. After triumphing at the Nevada state high school championships this past winter, he had designs on preparing for the Junior World Team Trials. With that event on the shelf until further notice — and no club or training center to attend — Sullivan's day-to-day agenda doesn't exactly elicit thrills. "Basically, I go and lift, come home, talk to my parents, and go to my room," he says. "I haven't even been able to touch a mat in over a couple of months."
The circumstances are such that on Thursday when Sullivan was able to officially announce that he had signed to attend Oklahoma City University starting in the fall, he was without a throng of supporters rooting him on as ink encountered paper. His parents, Bill and Kassandra, made the most of the occasion. A table with OCU branding was set up, Sullivan sat and signed, took some photos. It was a loving gesture. A way to celebrate an important moment in their son's journey in spite of government restrictions and the general surrealism to which society is currently subjected.
So you take it back onto the mat, metaphorically-speaking. Sullivan's comfort zone, his passion, is a 1 and 1a proposition: wrestle; and then talk about wrestling.
After torching the field en-route to a Fargo Greco title last summer, Sullivan made it known that he already intended to break for Oklahoma City once his high school career was complete. It is likely the best place for him to be. With Sam Hazewinkel as the head coach, he will have a mentor who has been there and done just about everything. Perhaps no other coach boasts the kind of intimate understanding it will take to guide Sullivan through the grind of a folkstyle season and apply it towards Greco-Roman success.
This is critical. Sullivan truly enjoys folkstyle. He is not ready to abandon it, and also doesn't feel he should have to sacrifice one style to boost his chances in the other. The result is a fine line many athletes have found difficult to navigate in recent years. But not Hazewinkel. That's how he was raised, how he lived his life as a competitor. Hence why the pair enjoy an uncommon degree of synchronicity at such an early stage in their relationship. If Sullivan wants to excel at both styles, even with Greco's very obvious differences, he is headed in the right direction with the right coach at the right time. And he knows it.
Billy Sullivan — 55 kg, NV
5PM: You committed to OCU last summer prior to Fargo. We're almost a year removed from then. What about you as a wrestler has changed between Fargo '19 and today?
Billy Sullivan: I'd probably say I wasn't a lot more of a Greco-type. I was for sure leaning more that way. But because all of my coaches at my high school knew how to work with my Greco abilities since I was with them in club, they helped me unlock me more folkstyle skills and set up certain shots with my hand-fighting. More scrambling abilities for folkstyle.
5PM: You won a state title, and you have a lot of experience going against top international competitors. How do you reconcile the differences between the two?
Sullivan: I know that my ability can transfer over from the Greco tournaments and all of these overseas events. I just have to take in thought that all of these kids I'm wrestling have been doing folkstyle for however many years in a row. I have to keep that in mind. I still see myself as being one of the top wrestlers in the nation in any style because of my ability in Greco. Then I just try to use that however I can in my matches — whether that's trying to throw, tying them up, hitting their hands around. When it comes to high school in Nevada, most of these kids I have wrestled at club, even before I was in middle school. I just remembered, I know how these kids wrestle. I can beat them. I just have it in my mind that no one here (in Nevada) should be able to beat me.
5PM: Does it feel good to have a state title?
Sullivan: It does, for sure. It is definitely a lot different from the Nationals or things like that. But it does definitely feel good to be able to have that state title for you and your coaches who you have been with since elementary school. Just doing it not just for yourself, but for everyone else who has been there and thinks you can do that.
5PM: How often were you in contact with Hazewinkel throughout the season?
Sullivan: I tried checking in when I could. I will say that it did lack. I should have been more active. But there were times when I'd be heading out overseas, or saw him post on social media, and I'd contact him and say, Hey, what's up? Or if I needed to ask him certain wrestling questions or about school, then I would ring him up for sure.
5PM: Speaking of overseas, you went to Belarus in January. Was it nice to catch a mid-season break from high school and re-assimilate into foreign Greco competition and training?
Sullivan: Yeah, that was something I missed. I missed being in the 100% Greco mindset. Going overseas was definitely a breather during the folkstyle season.
5PM: You had also mentioned that Belarus was a weird trip. What was so weird about it?
Billy Sullivan: Well this was during the time when Iran and us were getting close to some, shall we say, nuclear hazards. Like, fighting wars with each other. There were times when we had to cancel our training or whatever we were doing because we had to stay safe and stay inside our hostel. We had to keep our passports on us, our wallets, or anything that was important to us just in case we had to rush to the embassy. We were pretty much on watch, like lockdown, the entire last three days of the trip. It was a rough time, but a super-fun trip.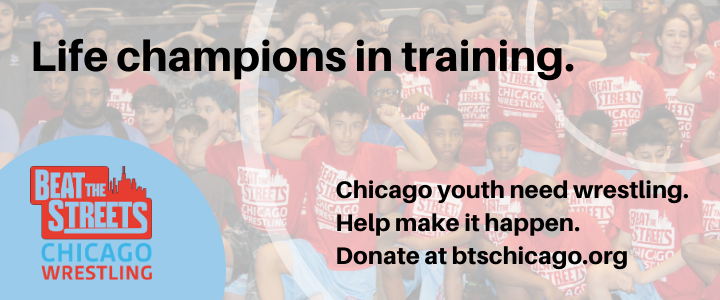 5PM: If it makes sense as far as the schedule goes when it pops up, will or would you consider entering the Last Chance Olympic Trials Qualifier?
Sullivan: I think I would. It would definitely be a really good experience and something cool to see. I mean, the weight is definitely not there. I am sitting at around 132, 30-something (pounds) right now. Light 30's, though. Just mainly lifting. I have just been lifting and trying to gain more power and strength.
5PM: Your dad has been very supportive of your wrestling, very involved. And he's used to you training and living somewhere else outside of Nevada. Does he see you going off to college as a different kind of feeling?
Sullivan: I would think so. I know my mom does, for sure. She had just said something about how I just got back and now have to leave again really soon. I would probably think my dad sees it different, as well. But also in a really good way because I'll be with Coach Haze and former teammates in another really good place.
5PM: You were, or still are, going to be looked at as a big candidate to make the World Team. As of now, they are kind of flirting with still trying to do that. If there is a Junior Trials and it happens to be late in the summer or early in the fall, will you be entering?
Sullivan: I will 100% be entering. I'm trying to get to anywhere I can. After I graduate, I'm planning on going to Legends (of Gold) and training out there, and then trying to get to Coach Haze in late-June to get back to training as quick as possible to make those Teams.
5PM: How has it been coming off your state title, gearing up to make the Junior Team, and then having everything pushed back due to this lockdown stuff? How have you dealt with all this both physically and emotionally?
Sullivan: It was an upsetting way to end the school year. Not being able to do all of that normal high school stuff, graduation and all that. And then with wrestling, not being able to touch a wrestling match for the past while, not being able to head out to OCU as fast as you'd like, or basically get into any big Greco-type practices. It is definitely pretty tough with this quarantine.
5PM: What are you looking forward to the most about starting your collegiate career?
Bill Sullivan: I think it will be a super interesting year. I am pretty excited to work with Coach Haze and the coaching staff at OCU when it comes to folkstyle and Greco. I think we can get something really successful going on. I am super excited for it. I think it can really help my abilities when it comes to folkstyle and Greco, and amplify a lot of the techniques I am trying to bring to my wrestling.


Listen to "5PM37: The wildman Sammy Jones" on Spreaker.
SUBSCRIBE TO THE FIVE POINT MOVE PODCAST
iTunes | Stitcher | Spreaker | Google Play Music
Notice
: Trying to get property 'term_id' of non-object in
/home/fivepointwp/webapps/fivepointwp/wp-content/themes/flex-mag/functions.php
on line
999