A Junior World Champion and a Junior World bronze medalist are the highlighted members of this second group, but that is only part of the story. Each wrestler on the US U23 World Team presents an interesting case as to how they might perform tomorrow and Wednesday at the World Championships in Bydgoszcz, Poland. The stars? They're obvious — Kamal Bey and G'Angelo Hancock have practically become household names in this country (certainly in homes where Greco-Roman is a topic, anyway) and both of their journeys to prominence have been well-covered.
But what about the other three? Jesse Porter is widely recognized as a premier, young talent and Barrett Stanghill has paid the freight and then some over the past several years to stamp down his status as a bonafide Senior contender.
Is Blake "The Last Action Hero" Smith's remarkable Trials win enough of an indication that he is ready to mix it up on the most elite level in the sport? How will Bey, Stanghill, and Hancock perform now that all three are operating in heavier weight classes? There are always questions heading into a World event and the best part about that is everyone understands the answers are coming soon.
US U23 GRECO-ROMAN WORLD TEAM: 75-130 KG
75 kg: Jesse Porter — NYAC/OTS (Albany, New York)
One of the most promising wrestlers in the country is Porter, and that isn't a leap. Anyone and everyone who follows this style in the US recognizes Porter's gifts because you'd have to be blind not to. But there was a perception problem for awhile. At best, Porter had been seen as a potential long-running bridesmaid to the man below, or at worst, a talented athlete who lacks the gumption necessary to turn it on when it matters most. Ridiculous, to say the least, especially when we're talking about an athlete who just turned 20 years of age less than a month ago. The good news is that as the early part of his career has unfolded, Porter couldn't begin to care less what the "thought leaders" on the outside of his fishbowl have to say.
A multiple-time placewinner at Fargo, Porter enrolled at Northern Michigan University as a can't-miss prospect offering a vast amount of moldability. Physically, even at 18-years-old, he was already nearing an elite level. It is Porter's explosiveness that thrusted him into the national consciousness when he snagged a match from Bey in the 2016 UWW Junior National best-of-three finals. But that is also when the chatter started. Porter would wind up finishing as a runner-up to Bey that day and then three more times over the next year, including at the special wrestle-off to determine 2017's Junior World rep at 75 kilos. They were not and are not so far apart, Porter and Bey. But it's a results-oriented business and when that result is second place several times in a row, it has a tendency to follow you around like an uninvited shadow.
In between these near-misses, Porter has often been close to sensational, scoring dominant, highlight-filled wins against some of the best competition America has to offer. His lowest placing over the past year was fifth at the Senior Trials, with one of the losses from that tournament coming at the hands of eventual champ Mason Manville (Army/WCAP). The other defeat? We'll get to that in a second.
Jon Jay Chavez (NYAC/NYRTC) had clipped Porter twice already this year prior to the U23 Trials. The first time occurred in the consolation semifinals at the Senior Trials in Vegas and then once more in the University Nationals semis five weeks later, with Chavez winning that meeting via tech fall. Chavez is a brilliant athlete, but it's hard to read too much into lopsided scores, especially in a sport where points can arrive quickly. No matter, these things have a way of figuring themselves out eventually and Porter got a chance for revenge at the most opportune time thus far in his young career.
Match 1 of the 75 kilogram best-of-three finals in Rochester saw Chavez ahead 2-0 in the last minute before Porter kickstarted a furious flurry of offense that included an arm throw and a bodylock. The result was a stunning come-from-behind 7-2 victory for Porter. The way Match 2 ended was eerily similar. Chavez was nursing a 3-1 advantage with time ticking away only to have Porter bomb two high-amplitude correct throws for four points to steal the lead before uncorking another throw that all but put the bout of reach. Porter didn't just slay the dragon and make this team, he also shut up any remaining naysayers who had previously doubted his fortitude.
Hopefully, Porter's breakthrough win last month provided him with the realization of his own capability. If the knock on him before centered around his taking second at major domestic events a few times, well, that's now gone. Likewise, if a complaint was that he doesn't unleash enough offense in big matches, then that, too, is now rendered pointless. Porter took a very big but expected step by earning the right to compete at the U23 World Championships. And the way he did so makes it too difficult to believe he didn't discover something important about himself in the process.
80 kg: Kamal Bey — Sunkist (Oak Park, Illinois)
We use the terms "big stage" and "spotlight" a lot to describe one high profile event or another, they are simply part of the vernacular. But there are some athletes who take those words to heart and one of them is Bey.
No one in the United States wrestling community, at any level, in any style, loves the "big stage" as much as Bey does. No one. His whole methodology is focused on entertainment, or "putting on a show", as he likes to say. Bey gets away with his special brand of brashness because of the most precious of reasons — he delivers. Bey didn't just win a World title in August, he also singlehandedly hoisted the US Greco-Roman program on his back for the time being. Every match throughout his run to gold offered casual fans something to latch onto, and since he won all of them, his victory in Tampere, Finland solidified his star status in such a way that from here on out, all eyes will be firmly affixed on every move he makes.
All of Bey's tournament wins with the exception of the Austrian Open last March came at 75 kilograms (or 74 for the Junior age group). For the U23 Worlds, he shot up to 80 kilos, and while there is not a huge sample size of what he can do at this weight, there is enough to go on to suggest he might be just fine in Poland. At the aforementioned Austrian Open, a Junior event, Bey went up to 84 and pretty much blitzed the field. It was not a surprise. But the next week at the Zagreb Open in Croatia, a highly-competitive Senior event, Bey elected not to cut back down to 75 and instead, entered in at 80.
Bey trounced Yuya Maeta (JPN) in his first bout of the day, but it was what happened later that really told the story. Waiting for him in the semifinals was Bozo Starcevic (CRO, world no. 8), who is best known for being the last opponent to face two-time World medalist Andy Bisek and choking Roman Vlasov (RUS, world no. 3) unconscious in the Olympic semifinals. A much more experienced and hardened competitor, Starcevic won the match via tech, but Bey wasn't just a bystander. He had put Starcevic on his heels occasionally and even came close on a big throw attempt. Yeah, it was a tech, but it was a close tech, if there is such a thing. Bey bounced back huge in the bronze medal round by tossing and pinning 2014 Golden Grand Prix bronze medalist Michael Wagner (AUT, world no. 11).
Before the U23 World Team Trials, that was really all of the evidence available pertaining to Bey's prowess at the heavier weight. And his crazy comeback against Alex Meyer (Hawkeye Wrestling Club) in Rochester happened so fast, it is now hard to accept that match was ever in serious doubt, which it was.
But when it comes to Bey, it all circles back around to the bright lights. The "big stage", as it were. Bey won the Junior World Championships because he is willing to gun it at all costs. He creates his transitions, works his setups, and then zooms in for bodylocks, headlocks, arm throws, and Lord knows what else. Should he be unable to demonstrate the same kind of power necessary on a consistent basis this week won't be because he didn't try. Which is why he is should still be considered one of America's best hopes for a medal. Bey is willing to gamble the way few wrestlers are and that alone scares everybody else in the bracket.
85 kg: Barrett Stanghill — Minnesota Storm (Phillipsburg, Montana)
It has been a steady rise for Stanghill, and not just on the scale. He came close to a Junior World Team spot in 2015, going 1-1 against Chavez before injury defaulting out of the third and decisive bout. That same year, he picked up the first of his two University National titles and all in all, was rounding into a formidable competitor worthy of further discussion. Stanghill wasn't a complete brawler during his time at Northern Michigan, to say that would be a disservice to the other areas of his game that were strengths of his. But more than anything else, he did rely on his physicality and as he began to increasingly assimilate into Senior competition, that wasn't going to fly.
Upon graduating from NMU in 2016, Stanghill, 23, joined up with the Minnesota Storm and it is here when things started to really click. Consecutive thirds at the Non-Olympic Weight World Team Trials and the US Senior Nationals were important simply because they served notice that he was going to be a serious contender from then on out. It wasn't just the third-place finishes, although that helped. It was more about his style. Up a weight from 75 kilos to 80, Stanghill actually looked stronger than he had before. But right along with the boost in brawn came refinement. He was showing depth in his angles, winning hand-fighting engagements he might not have previously, and mercilessly turning takedowns into match-ending propositions against credible opposition.
The Dave Schultz Memorial in early February brought with it a hiccup and the Hungarian Grand Prix seven weeks later saw Stanghill drop his first and only bout of the day. There was no other choice but for him to regroup and sharpen up for the Senior Trials, an event he entered into as one of five primary candidates for the three National Team spots. A rough quarterfinal loss to a resurgent Courtney Myers (Army/WCAP) dashed his hopes for Paris, but he trucked his way through the consolation bracket to make the bronze medal bout. Once again, it was Myers on the other end of the circle and this one left a bad taste in his mouth. It was a bruising battle from start to finish with Myers receiving four of his points via caution in what was a 6-1 defeat for the Montanan.
July ushered in a fifth-place showing at the Ljubomir Ivanovic Gedza International in Serbia as well as a new weight class — 85 kilograms. Just like the move up to 80, Stanghill didn't appear to be lacking in the strength department at the heavier weight, but it was one tournament. The summer offered a brief respite, just long enough to reset following a long season. As August kicked in, so too did Stanghill's training phase for the U23 World Team Trials and the breakthrough performance he was waiting for.
Crushing tech fall victories over Trey Hardy (NMU/OTS) and Richard Robertson (BRTC) put Stanghill in the best-of-three with 2015 Junior World Team member and Storm teammate Rich Carlson. The pair originally met in June's University National finals with Stanghill emerging 5-2. Carlson, a skilled and stout competitor in his own right, employed a pressure-based style that will very likely prove to be beneficial for him as he continues to progress on the Senior level. It just wasn't enough in Rochester. Stanghill swept Carlson in two straight without allowing a single point to secure his place at the table on Tuesday in Poland.
"I was very motivated to make this team because I really wanted a shot at the World Championships," Stanghill said afterwards. "I felt really good and I don't think I'm giving up much size. I also feel like my strength is pretty good still, even more so than the last couple of tournaments. I'm definitely getting stronger."
98 kg: Blake Smith — NMU/OTS (Peoria, Arizona)
You could make a decent argument that Smith is the most unlikely member of this team. The 19-year-old enrolled at Northern in 2016 with hardly any relevant age-group credentials outside of an eighth at the Fargo Cadet Nationals a few years ago, was kind of an unknown coming in, and got beat up on a little bit overseas last fall, which was totally expected. But it wasn't in vain. He embraced the lifestyle and logged the lumps he took early on as a necessary education.
By April of 2017, Smith was already a different athlete. Assertive. Confident. Aggressive. He was raw (still is), but a Greco-Roman wrestler who is willing to use his body as a battering ram is going to win some matches. Even with all that, the way Smith performed at the Junior World Team Trials stood out as a revelation. The 19-year-old ran roughshod through the 96 kilogram bracket to make the finals opposite Haydn Maley (Roseburg Mat Club), an immensely polished and experienced grappler who happened to be one of the most heavily-recruited upper-weights in the country. Smith didn't have Maley's resume or refinement, but then again, he didn't need to.
Their three-match series was a wonderful mess and not one of the bouts approached the 2:00 mark. Maley torqued Smith over with a bodylock to come away with a fall in Match 1 and Smith returned the favor via front headlock dump in Match 2. In the decisive third bout, Smith scored on a headlock right after the whistle only to have Maley immediately escape out the back. As Maley worked for a lift, Smith scrambled, reached up for a front headlock, and flattened him. Just. Like. That.
Smith won the Trials but he did not win the spot. Hancock had earned the right for a special wrestle-off due to the remarkable year he had and brushed past Smith in two straight a month later in Akron. Still. Unless you happened to be in the Olympic Training Site on a daily basis, Smith's emergence as a top-flight competitor caught your attention.
With Hancock moving up to 130, the 98 kilo field at the U23 Trials appeared to be up for grabs. Former collegiate star Gabe Dean (NYAC/NYRTC) was automatically deemed a favorite in Rochester, but that was before Spencer Wilson (NMU/OTS) tech'ed him out in the quarterfinals. For his part, Smith easily got past Mansur Abdul-Malik (Terrapin WC) and Wilson to swoop into his second Trials final series of the year. His opponent, teammate Anthony Riopelle, brought the fight but not the points, and Smith prevailed two bouts to none to sew up his first-ever World Team spot.
Physically, there are not a lot of athletes who can hang in there with Smith. He is big for the weight class and an extraordinarily powerful specimen overall. The deficiencies in his game are primarily on the technical side. Smith can be goaded out of position, off-balanced, and prone to reaching. Normal stuff for someone who is still in the beginning stages of Senior development. But the assets he does possess, be it a lock-tight front headlock or that whipping arm throw, can prove effective against anyone. No, he won't be able to muscle his way to a medal — the breadth of talent at 98 is far too significant for that. Smith is going to have to fight tooth-and-nail for every position and point that comes his way. If we've seen anything from him over the past seven months, that directive is right in his wheelhouse.
130 kg: G'Angelo Hancock — Sunkist (Pine Creek, Colorado Springs, Colorado)
An unquestionable star in the United States, Hancock is the most complete upper-weight prospect in recent memory. And yes, you would still use the term "prospect" pertaining to Hancock despite all of his notable achievements, though the label is beginning to wear off.
Hancock made his first National Team at the Olympic Trials in 2016 and five months later earned a bronze medal at the Junior World Championships. He also stomped everyone in his path on the Junior level leading up to his World bronze, and the only unfortunate thing about that is it made his stepping onto the podium almost anticlimactic. You want to talk expectations? Hancock has been carrying them around like lead on his shoulders ever since he arrived at the Olympic Training Center two years ago.
But instead of shrinking due to the enormous attention, he has instead thrived. As soon as he entered full-time Senior competition a year ago, Hancock rocketed to the top of the domestic ladder and his resume over the past year shows why.
(Senior results only)
2016 Klippan Cup gold medalist (Sweden).
2016 Malar Cupen silver medalist (Sweden).
2016 Bill Farrell Memorial gold medalist.
A 3-2 record at the World Wrestling Clubs Cup including a win over Rio bronze Cenk Ildem (TUR).
2016 US Senior National Champion.
2017 Dave Schultz Memorial gold medalist.
2017 Senior World Team Trials Champion.
2017 Pan Ams Championships bronze medalist.
Hancock's main US rival for most of the 2016-17 season was fellow National Team member Hayden Zillmer (98 kg, Minnesota Storm), another scary-talented competitor who was also just delving into a full slate of Senior events. The two banged heads in every tournament final held on US soil last year with Hancock winning close each time, and the Senior World Team Trials stuck to that pattern. A mere five weeks had passed when Hancock defeated Smith in two straight bouts to claim his second Junior World Team spot in as many years, though he did take his first domestic loss in over a year later on that day to Zach Merrill (NYAC/NYRTC) in the University National finals.
A leg foul by Suleyman Erbay (TUR) cost Hancock a chance to pick up his second consecutive bronze at the Junior Worlds, but with the Senior Worlds right around the corner, the mood was still upbeat. Funny enough, Hancock's first opponent in Paris was Turkey's next highest guy on the depth chart, Faith Baskoy, who the American bullied around for six minutes en-route to a 3-0 qualification round win. Next up was two-time World Champion/Rio gold medalist Artur Aleksanyan (ARM, world no. 1), a mighty task. Hancock had only one option facing off with Aleksanyan — throw the kitchen sink. It was an inspired performance. It was. Hancock all but chased Aleksanyan around the mat on a couple of occasions, he just couldn't score. Because Aleksanyan advanced to the final, Hancock moved into the repechage round where he was turned back by Seyedmosta Salehizadeh (IRI, world no. 14) 3-1.
Following the summer and a multi-week stay up at the NYRTC, Hancock decided to jump up from 98 to 130 kilos. There wasn't a whole lot of debate surrounding the move. Hancock had been a sizable 98'er and with his body likely not done growing (along with the new weigh-in format), the idea of continuing to deplete himself just to compete stopped making sense. The only question was, would he be big enough at heavyweight, at least in the short term? So far, so good, but the evidence is not that compelling.
As of this writing, a well-controlled semifinal win over Nick Boykin (Sunkist) in Rochester stands as Hancock's toughest heavyweight match. Boykin, a former age-group stud who has just started coming into his own, is no slouch, but at the same time, not on Hancock's level just yet from either a physical or technical perspective. The best-of-three finals saw Hancock have a much easier time rolling out Alton Meeks (Florida Jets) in back-to-back matches to secure his third World Team appearance of 2017.
If you're a fan of international Greco-Roman wrestling, you are already aware that 130 kilograms in Poland is packed with World medalists and Olympians. And many of the wrestlers without those credentials are still extremely experienced and accomplished in other ways. They are also likely bigger, brawnier, and even stronger than Hancock. This is what he signed up for.
That being said, Hancock's best weapon has never been his power, it has been his speed, his quickness, his eagerness to get to the body and see what shakes out. Even the top guys at 130, such as multi-time World champ Zviadi Pataridze (GEO, world no. 10), Sergey Semenov (RUS, world no. 8), or Iran's Amin Mohammadzaman Mirzazadeh — whomever — not one of them can move like Hancock can and the rest of the lot is comprised of what you'd call "skillful plodders."
It is a rare instance where Hancock is participating at an event he isn't supposed to do much in other than put forth a representative effort. That's the prevailing consensus. But if everyone is to also acknowledge his plain-as-day abilities, it would be illogical to dismiss his chances altogether. One way or the other, Hancock — as usual — is offering must-see theater.
U23 Greco-Roman World Championships
Bydgoszcz, Poland
Tuesday, November 21st — 71 kg, 75 kg, 85 kg, 98 kg
Wednesday, November 22nd — 59 kg, 66 kg, 80 kg, 130 kg
CLICK HERE TO DONATE TO THE USA GRECO-ROMAN PROGRAM
SUBSCRIBE TO THE FIVE POINT MOVE PODCAST
iTunes | Stitcher | Spreaker | Google Play Music | RSS
Comments
comments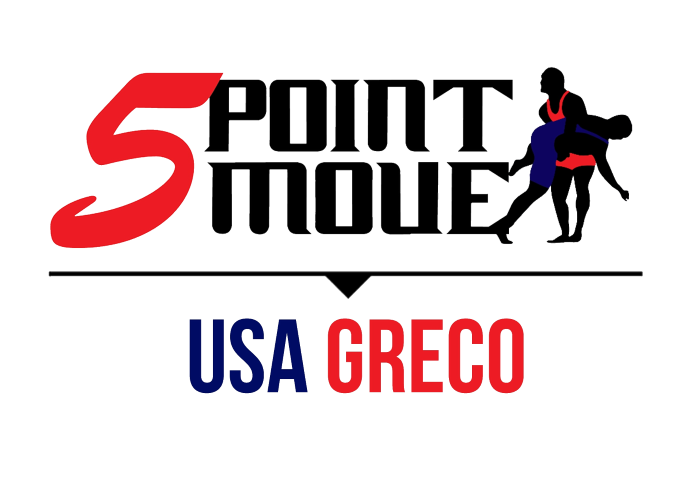 Notice
: Trying to get property 'term_id' of non-object in
/home/fivepointwp/webapps/fivepointwp/wp-content/themes/flex-mag/functions.php
on line
999