Nearly a week has passed since 2018 US National Champion Daniel Miller (97 kg, Marines) earned the sixth overseas bronze medal of his still-young career. Sixth. It was barely over three years ago when Miller first set out to chase down Senior-level dreams — and barely over three years ago he didn't know a whole ton about Greco, period.
Last weekend at the Haparanda Cup in Sweden, Miller dropped his first bout to Russia's Maksim Safaryan, an experienced, stout competitor who would likely man the #1 spot for a fair number of other nations if given the opportunity. But since Russia boasts enormous depth at 97 kilograms led by what are now two World Champions, most of Safaryan's career has been spent in the shadows compared to his higher-profile countrymen. It doesn't obscure the fact that even now as he settles fully into his 30's, Safaryan remains a threatening presence on the mat capable of exacting big damage if left unchecked.
Which is what happened to Miller. The Marine Corps Captain was doing a good job of staying in there with Safaryan through the early stages of the first period, switching between his ties and doggedly trying to maintain position. But after defending from par terre bottom later in the frame, Miller was unable to escape Safaryan's clutches and found himself in hot water. Safaryan then closed up and whammed a big headlock that eventually led to a pin.
But Miller regrouped. Deposited into the bronze-medal round, he engineered an impressively offensive performance against Swedish World Team member Pontus Lund. Outside of Lund picking up a gaggle of points in the second via throw, Miller dominated from pillar to post before catching the Swede on his back and holding on for the fall.
Although the 2018 Arvo Haavisto Cup (the last stop on the current USA Greco tour of Europe) is just two days away, Miller's showing at the Haparanda Cup — along with his general approach to training and competition — are still important to highlight. Before he finished up camp in Sweden, Miller assessed his performance from this past Saturday and as always, provided plenty of detail for readers to dig into.
Daniel Miller — 97 kg, Marines
"They have split practices going on out here in Sweden. The lighter guys go in earlier, the the bigger guys go in after, and I've been trying to make sure I go to both practices so I can show support to all of our teammates. The clinician out here, sometimes he shows different techniques at the practices. I've been trying to take in as much as possible.
"It's funny, because I trained with Maksim last year in Russia for about two weeks, and again this year in Russia, but for one practice. Out of those few weeks of practicing with him we've wrestled a lot of matches and have done plenty of live wrestling with him, and not once did I see him hit a headlock against me or anyone else. So, it definitely wasn't something I was expecting. I knew he was a tough draw, I knew he was a good wrestler. I wrestled him before, I knew he was well-accomplished. He had been off the mats for a little while, he's a little older, but very experienced.
"I went out there and just decided that I was going to try to get to my tie-ups. My pummel, my match, and try to create opportunities to score. That's what we did. At the beginning of the first period I felt like I was dictating the tie-ups pretty well, considering. I almost got to a couple of arm drags. Once or twice it felt like I was in pretty good position to score, but I didn't bring my hips in close enough.
"When I didn't capitalize on that he started going to a pinch headlock tie-up. He could tell I was a little uncomfortable there from the very beginning. He's a very powerful athlete and I knew he could explode from there if he was in better position. The first two times I got there, I kind of created a little space and ducked it. But again, I couldn't quite get around to score.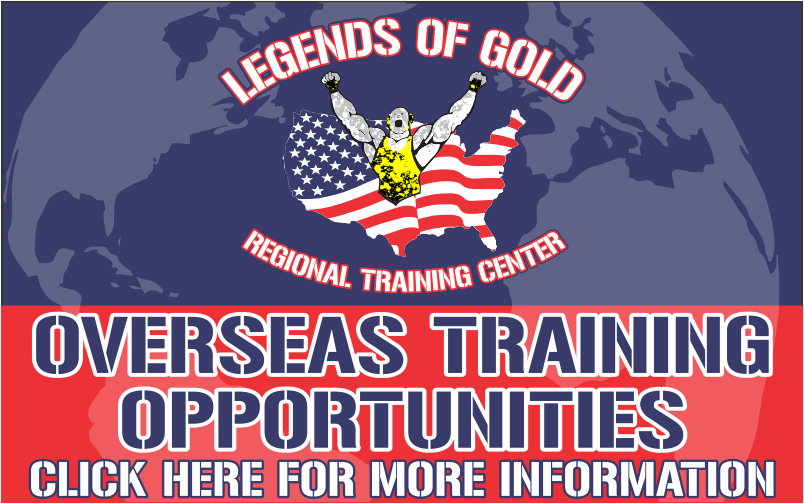 "He got the first passivity call and I went down. Luckily, this is where training with him before helped out. I knew he had a nice low gut. He has this little thing where he shifts back and forth, waits for your hips to react, and then goes. I was like, Okay, he got the first call. We'll go down, we'll defend, and we'll go right back to work. And that's what ended up happening. I defended, we came back up, and it was right back to business.
"Unfortunately, he had the same idea in mind pertaining to 'right back to business'. Shortly thereafter, we got back into the pinch and he threw a really nice headlock. It was really good. In the beginning of my (Greco-Roman) career, I was very susceptible to the headlock and now I feel like we've developed a lot of defense for it. But it was super clean. He got his hips through, real powerful, and by the time I landed on my back he pretty much had my head lifted already. My mouth was stuck under his armpit, I couldn't breathe (laughs). I was trying to put up a fight down there, but it was tight enough to where there wasn't a lot of fighting to be done. He yanked it up really tight to make sure he got the fall.
"I feel really good about a lot of things in the match. Obviously, I'm not happy about how it ended, but I am happy about the fact that I lost that match because of one position. When you're losing matches because of one position, that is something you can fix. When a guy is beating you in the pummel, turns it into an arm drag, gets a gut, a four-point throw, and then you're tech'ed, it's like Oh crap, this guy is beating me in every facet of the sport. So the most positive thing I take is that it was from one position. Unfortunately, it was one position that ended the match. Sometimes, that's the way the cookie crumbles. I am confident in the way I felt prior to that single position. I feel good after talking to Coach (Jason) Loukides afterwards about making adjustments to improve in that position moving forward — and I look forward to seeing him (Safaryan) in competition again.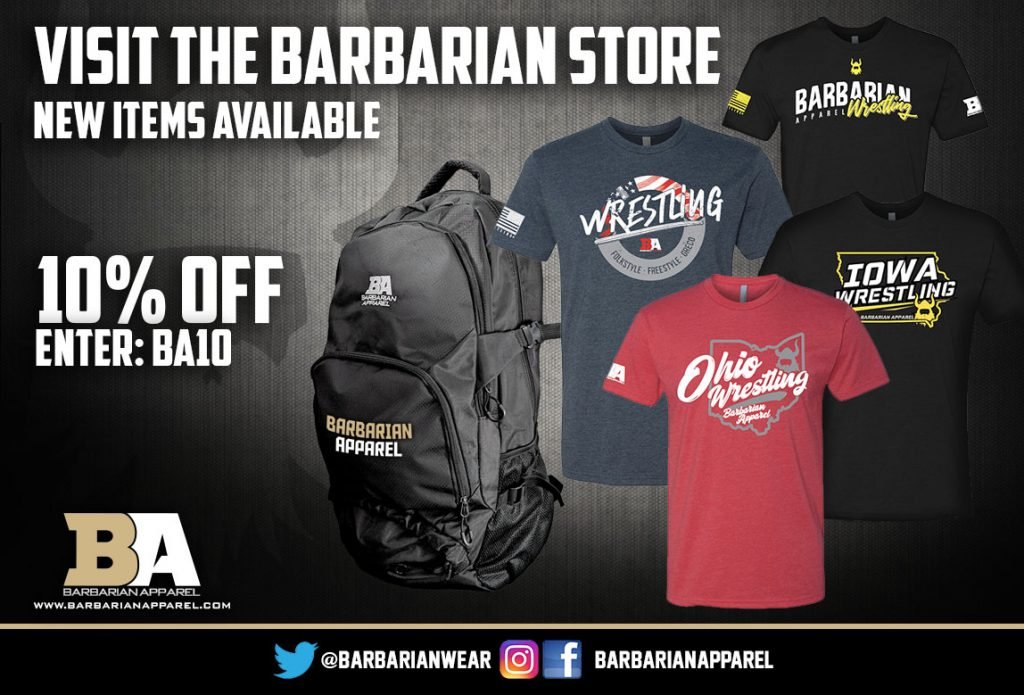 "Like I said, I knew he was a solid wrestler, but I also knew that (Pontus) Lund from Sweden was a solid wrestler, also. I was hoping to get pulled back in for the bronze-medal match, and luckily, Maksim pulled that one out I think by a 2-0 score. He dominated in the pummel and ended up getting two passivity calls.
"We had a little confusion during the break regarding how they were going to do it. Were they going to go to a repechage, do a Nordic bronze, or wrestle for true third? We got it all ironed out shortly before we started wrestling again and I dropped straight down into the bronze-medal match.
"Lund is a very solid wrestler. He was at the Grand Prix of Paris in 2017, so I had seen him wrestle before. I had never competed against him nor trained with him prior to this encounter, so I was looking forward to that. I also saw him in Budapest this year, he picked up a good win over (Villius) Laurinaitis from Lithuania, who has had success at the Military World Championships. So, a very solid competitor.
"Earlier in the day, he (Lund) defeated Arvi Savolainen from Finland, who I lost to in the semis (at Haavisto) last year. I knew it wasn't going to be an easy match. Went out there, and again, I tried to get to my ties, create my pressure, and I think we've done a much better job of creating pressure and then changing the angle of the pressure — which has opened up a lot of opportunities to score.
"In this match, it was creating pressure, changing the direction, and he went to snap me in a front headlock. I instantly went into a duck off the front headlock and got him up and off his feet. I walked back to the boundary and then popped and threw for four. We continued on and I got the first passivity call. They put him down and now we're in a 5-0 match with me on top par terre. Last week, I was a little frustrated with my lift. I got to the lift in every one of my matches and didn't finish any of them.
"This week, I decided to stick with the basics and go to my gut. I drove the gut, drove the gut, popped my hips, and got the turn going out of bounds for the two. At this point, I was up 7-0 with the mindset of not having the same things happened to me that did in the Trials against Tracy (G'Angelo Hancock), where I got overzealous trying to get that one push-out point and then we get thrown off the edge or something like that.
"Just continued to wrestle the match, stay within myself, and control the tie-ups and the pace of the match. I'm confident in my conditioning and my ability to control the tie-ups. The period closed out 7-0 and he tried to go back to the same position in the second. He got me down in the front headlock, I tried to duck again, and this time he was faster reacting and getting his hips heavy. He sat his hips back and threw me for four — and still had the front headlock cinched. At that point, you're pretty much fighting for your life while fighting to not give up points, as well. Because, in two moves with a front headlock you can very quickly watch a 7-0 lead disappear.
"Now I'm up 7-4 and he tries to throw again, but he leaves his hips out. I circled around and caught him on his back. At that point, it's 9-4 and I held him there. I picked up the head and I picked up the fall.
"I felt really good about that match, as well. We went out there with a similar game plan — make first contact, control with my tie-ups, create pressure, change pressure to different angles, and make that athlete work to stay in the match. It helped me stay in my groove, and it opens up a lot of scoring opportunities for me. That's what we are going to try to continue to do moving forward.
"Overall, I think there are a lot more positives than negatives. We're bringing home (another) bronze, which I'm happy with. But now this is my sixth bronze and I haven't made an overseas final yet. I'm continuing to look forward to next week and another opportunity, and I am continuing to look forward to growing from these experiences that I've had both this weekend and the weekend before in Russia. We're out here in a training camp with some pretty good guys, so I am looking forward to that training opportunity.
"The Marine Corps, I am very fortunate that they have provided me with the opportunity to continue my athletic career. I am trying to represent the Corps as well as I can, and compete as hard as I can. Maksim, you know, he's a great guy. When we came off the mat we're still friends and we look forward to training together next year hopefully, if we make this trip again. And I look forward to competing against him again, as well. At the end of the day, the only way to get better is to wrestle with the guys who are going to challenge you. Being in these matches and knowing that you have the capability to beat these guys you may lose to is just a matter of polishing.
"Once we polish up these few odd's and end's, these matches are going to start going in our direction even more so, which is what I'm really looking forward to. Every time I can get the opportunity to step on the mat, whether it's for practice or a competition, I am thankful."
CLICK HERE TO DONATE TO THE USA GRECO-ROMAN PROGRAM
SUBSCRIBE TO THE FIVE POINT MOVE PODCAST
iTunes | Stitcher | Spreaker | Google Play Music | RSS
Notice
: Trying to get property 'term_id' of non-object in
/home/fivepointwp/webapps/fivepointwp/wp-content/themes/flex-mag/functions.php
on line
999