When Tyler Dow finally steps on the mat Wednesday night at Underground 3, he won't just be moments away from wrestling a two-time Olympian. He will also be preparing to wrestle with an opportunity to definitively shape the perception surrounding his future.
Because, contrary to popular belief, this showdown is much more about Dow than it is Ben Provisor (77 kg, NYAC/BVRTC, 5PM#3).
Wrestling matches either mean everything, or they mean nothing. Labeling one-off's as "exhibitions" does not alter their potential impact on an athlete's career or how said athlete is viewed by fans and coaches. Each and every time two wrestlers clash — be it in the practice room or center-stage during a National final — there is an automatic exchange of information. The combatants learn about one another, and everyone watching is likewise harvesting real-time data that will become aggregated and discussed sometime soon. The only exception to this concept occurs if we are witnessing the last competition of a wrestler's career, which obviously isn't the case for Underground 1.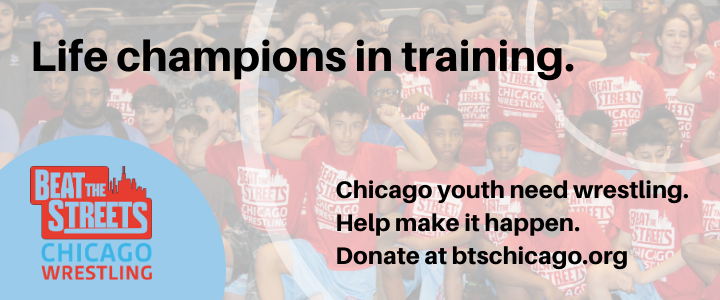 Dow, a Junior World Team member in 2018 along with having snared multiple age-group titles elsewhere prior to enrolling at the University of Wisconsin, is subject to American wrestling conflation. He is a Greco-Roman athlete, and it is in this discipline where his full-time, post-collegiate future will reside. Therein lies the sticking point: that Dow did not choose to pursue full-time Greco in college and instead opted to chase his dream of becoming a verified Badger, the thought among some well-meaning hardcores is that he isn't "all in" on international competition. Such is nonsense. While many US wrestlers might do well to commit solely to Greco as early as possible, there are plenty of others who have the ability and maturity to compartmentalize what it is they desire to achieve, and what it takes to do it. Dow is in the latter camp, and for all intents and purposes, for him it is likely the correct one.
Angular, rangy, and a "walking underhooks machine", Dow is as considerable of a prospect as the US has in their stockpile at the moment. Between his hip speed on the feet, natural inclination to fight for the right tie-up at precisely the right time, and growing competence in his top game, all of the assets are there to dub him a thoroughbred. The only missing piece in Dow's registry doesn't stem from much having to do with actual wrestling, but rather, an injury. Dow suffered a knee tear last year that eliminated him from being able to contend for a spot on what would have been his second-straight Junior World Team. Important to note, for his having missed out on another Junior Worlds appearance also kept him from garnering additional relevant foreign experience. He was back in form for the college season, however, and participated in just under 20 matches.
He's also back to full capacity for Greco. Last week, Dow advanced to the final of the U23 Nationals in Omaha where he met Jesse Porter (77 kg, NYAC/NTS, 5PM #14). It was a rematch of sorts. Dow fought Porter to a 4-0 decision loss at the '19 Open, though that bout is hardly remembered. Especially now. A week ago, Dow held a brief 1-0 lead before Porter went haywire and drummed up 10 unanswered points. The match got away from Dow quickly, to say the least. And it matters, in the way that all matches matter.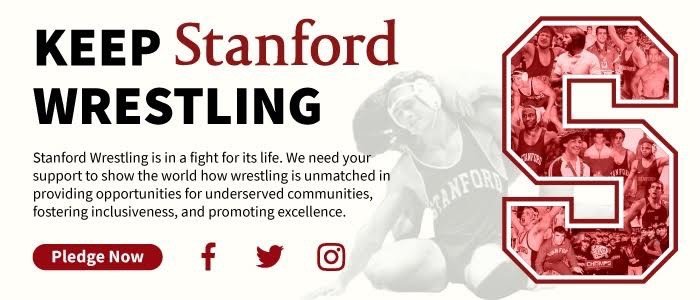 The score, the result, is part of that, but a small part. Dow lost. Big. He gave up points from nearly every position and couldn't escape the quicksand. He didn't love it nor should he. At the same time, it was his first Greco-Roman competition in 18 months and he was able to make a final. Those prior matches last week matter, too (including his injury default win over Ryan Epps, to a degree). For the sake of promoting Underground 1, it would have been only slightly better to insert 2020 U23 National Champion next to Dow's name — though decidedly more important is the idea that he will enter Tuesday night's festivities with a clearer sense of where he's at in terms of sharpness and stamina.
It is not entirely fair to fabricate pressure in an environment where, in the eyes of most, it doesn't belong. So, take it away: Dow is the primary beneficiary with regard to this dustup with Provisor.
Dow has the most to gain and the least to lose. Provisor? If this were a boxing match, "Big Ben" would have opened as a -550 favorite. Everything about this pairing skews in Provisor's direction. The punishing right-side underhook that skims the rib line and on its own causes opponents to do the moonwalk; the left-side off-balance "slap" on the scapula that has knocked down substantially larger foes; the dinosaur-armed gutwrench that is tightly locked before he even begins to squeeze; and not to mention, a decade's worth of experience competing at the highest level our sport has to offer. There is a reason why Provisor, 30, remains a destructive presence and a prime candidate to make his third Olympic Team. His arsenal is intact and, despite not yet having made 77 kilograms scratch this quadrennium, there is a sneaking suspicion that he will exhibit more power at the lower weight, not less (note: Tuesday night's contest will be competed at 185 lbs/83 kg). 
All of the cards would appear to be stacked against Dow — but that doesn't mean he is without the proverbial puncher's chance.
On the Feet
Provisor is a master at gaining an underhook whilst assuming command of an opponent's far wrist and waltzing them around the mat. This is more of a "rest hold", something that he will do when the slogging is tight and there aren't better positional options to explore. With this tie-up, Provisor will observe a wide staggered stance, his right leg comfortably ahead of his left. This is not a disadvantage for him because his compact frame allows for a suitable amount of displacement, making it difficult for adversaries to disrupt his balance. But it also isn't his "go to" as much as previously advertised. If the tempo is amenable, Provisor can weave his pummel to either side and use his pawing off-balance to negotiate an opening, or simply break for the body. The result oftentimes is a takedown or step-out, depending on his opponent's response. Counter-pressure is his friend, as well, so Dow will need to be sure not to hawk too hard in the hand-fight.
Dow (albeit mostly against age-group competition) is a smoother operator, which falls in line with his body style. The reason why he is referred to above as a "walking underhooks machine" is due mainly to how he presented at 72 kilograms. He was taller than the majority of his opposition and his baseline fundamentals practically demanded that he hunt for underhooks — which he would often get simply by moving forward into the pummel and declaring his intent. Naturally, he has added wrinkles to this methodology. His patience is another strength. Dow doesn't rush, preferring instead to prod in an effort to compel reactive movement. If an opponent dips even a little bit, he can go to a snap; if they decide to wade forth, he can angle to a two-on-one and whip, or find a clearing for a conventional body attack.
Par Terre Top
Dow sports a lift that has yielded plenty of points, though the sledding is different at Senior than it was/is at Junior or U23. Long arms can sometimes be a detriment given that the distance to load an opponent's dead-weight is increased, but Dow has shown the foresight to account for that by involving his legs earlier. If the lift fails or flails, it is not a huge issue because his gutwrench is solid enough on which to rely against every body type.
As outlined in the preview for Provisor vs. RaVaughn Perkins (NYAC, 5PM #4), Provisor's gutwrench is among the best in the country. There is no way to cancel that out, not from Dow or any other candidate within his weight range. And it also doesn't matter if the initial attempt is timed, or if the movement from the bottom athlete calls for a momentary clawing at the clasp. Provisor doesn't allow for any distractive measures. He gets his lock, sets up, and pops for rotation. This is where it gets interesting. Provisor is more or less ambidextrous in that he can choose either side to roll his gut; however, he has been known to deliver hard pressure on say, the right, and then explode to the left.
Should the official(s) for this match bother to call it according to the actual United World Wrestling rulebook, then the only way par terre doesn't factor into the outcome will be because one of the two wrestlers somehow got on a run that didn't necessitate a passivity chance. Other than that, it is hard to imagine the match ending sans ordered par terre. For Dow to prevail, he will have to avoid giving up more than one gutwrench per Provisor PTO (par terre opportunity). Two or more is dangerous territory. Surrender one gutwrench, stop the bleeding, and get back to the feet. If Dow can survive par terre bottom, his in-match confidence will grow and allow him to begin generating meaningful offensive attempts that keep Provisor honest.
Conclusion
Provisor has competed enough, accomplished enough, and been covered enough to where the only question regarding his viability centers around how comfortable he will feel after he steps on a scale to make scratch 77 and goes to work — which, again, is a non-issue on Tuesday. He is one of the best American Greco athletes of his generation, and one of only a fraction who has devoted his entire career to a singular discipline, which makes him even these days somewhat of an anomaly.
What we know about Dow is limited by comparison. Of course. He is nearly a decade younger and just beginning to blossom into the kind of wrestler he hopes to eventually become. Boasting immense athletic gifts as well as a supportive developmental structure have enabled him to progress in various ways, particularly over the past three years, and he is rightfully considered an important prospect in the US program's pipeline.
Which is why it would be something else if Dow can make a show of this thing.
And, he can. Dow knocked Greco rust off at the U23 Nationals in November. Physically, he looked strong, healthy, vibrant. Although not one of his matches went the distance, there was never a moment where he appeared to labor. For as important as items like "on the feet" and "PTO" might be, they don't tell the whole story of why the complexion of a match can change. Energy is a vital component, too. So is intensity. All Dow has to do is willingly walk into the fire against Provisor and demonstrate that he won't get burned. If he keeps his wits about him while sticking to consistent movement in the pummel so as not to get hogtied, Dow might deliver some dicey moments Provisor doesn't anticipate.
It's true that most are set on a Provisor win. Those with a brain, anyway. There isn't one discernible area in which he is found lacking. The kid is a little different. Dow, positioned here as a babe in the woods, is still progressing, still just figuring out who he is in this sport and looking ahead to a time when it is his name that is mentioned first in articles like this one. But remember this: the Wisconsin Regional Training Center wouldn't have made this match if they were convinced of a Provisor walk-through. Something else seems to be going on, and it is more than just an excuse to give their young, Greco-loving collegian the spotlight for a few minutes. They must believe he is up to the task.
Can Dow collect the biggest win of his career thus far? Can he capture the fans' attention long enough to firmly assert his place as an emerging Senior threat? Both will be determined Tuesday evening. Whatever happens, just recognize the most crucial variable available: while one match does not define an athlete, one match can alter how they are viewed, at least in the short term. This is Dow's opportunity to make a lasting impression, and the smart money says he won't let it go to waste.
NOTE: This preview was originally published in November prior to Underground 1, which Dow was forced to drop-out due to contact tracing protocol. 
Underground 1
January 20 — Madison, WI
Streaming live on Rokfin (subscription required)
Ben Provisor (NYAC/BVRTC, 5PM#3) vs. Tyler Dow (Wisconsin RTC


Listen to "5PM41: Calvin Germinaro and Alec Ortiz of the Minnesota Storm" on Spreaker.
SUBSCRIBE TO THE FIVE POINT MOVE PODCAST
iTunes | Stitcher | Spreaker | Google Play Music
Notice
: Trying to get property 'term_id' of non-object in
/home/fivepointwp/webapps/fivepointwp/wp-content/themes/flex-mag/functions.php
on line
999