Reigning three-time US World Team member G'Angelo Hancock (97 kg, Sunkist) is ready to make his Olympic Games debut and will see a first-round opponent capable of providing a fitful test.
Toeing the line against Hancock on Monday morning will be Mikheil Kajaia (SRB), who earned back-to-back World bronze beginning in '18 and is one of Europe's more established athletes in this weight category. Kajaia prefers a physical, pummel-happy match style and is not a dynamic scorer on the feet. Rather, he plays to the rules in a manner not uncommon for 97 kilograms, which is to say that he is more of a "wait for par terre" sort and will take his chances once passivity arrives.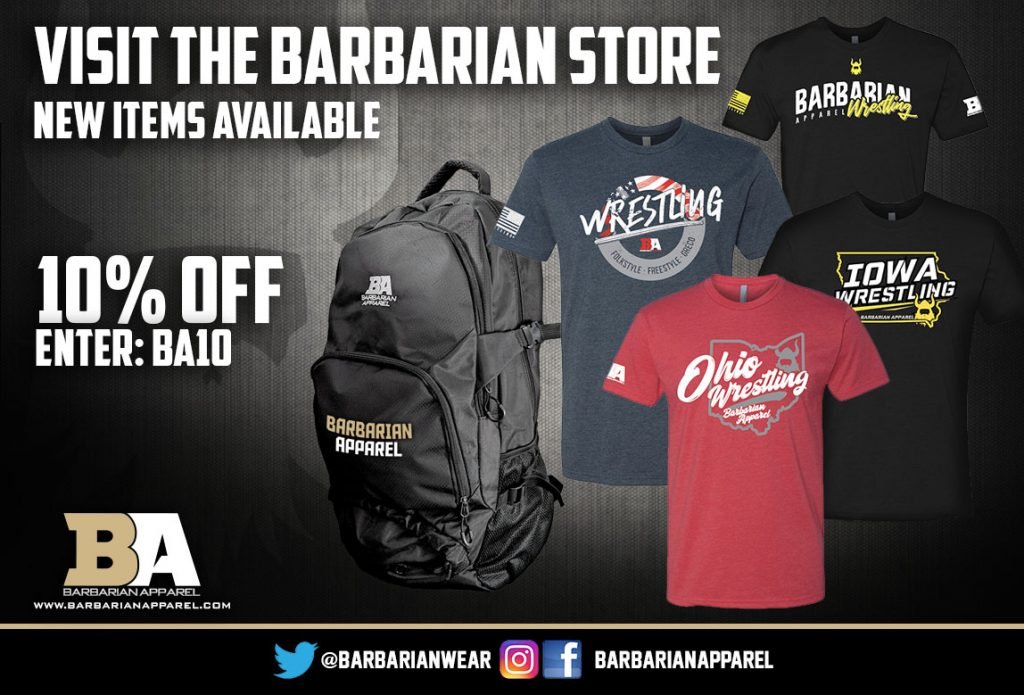 Hancock has not competed with Kajaia leading up to their opening-round pairing — but was specifically mentioned in our Olympic scouting report as an interesting possible round-of-16 adversary for the American due to the contrast in approaches for which the two are responsible. Hancock is a free-flowing, slick, and technical operator, while Kajaia likes to push and prod into tie-ups at a reasonable tempo. The thinking from a US perspective is that because Hancock is a more well-balanced and explosive athlete, he can meet Kajaia on his own terms and goad him into potentially-vulnerable positions as the match progresses. Play the matador and create positional exchanges which prompt Kajaia to step into the killbox.
Should Hancock get past Kajaia, he will have the winner of Tadeusz Michalik (POL, #4 seed) and Haikel Achouri (TUN). Michalik, who made his bones as a Senior competing at 87, is still semi-new to 97 after moving up in weight for the '19 Nur-Sultan Worlds, where he placed fifth and qualified. Michalik has a high-motor and is very physical. A fun wrestler to watch.
If Hancock advances to the semifinals of the 2020 Tokyo Olympic Games he could have any of the following:
Musa Evloev (RUS, #1 seed) — 2X World Champion, '17 World silver, 2X European Championships gold
Giorgi Melia (GEO) — '16 Junior World Champion, '19 U23 World silver
Artur Omarov (CZE) — '20 Individual World Cup bronze
Alex Szoeke (HUN) — '16 Cadet World Champion, '17 Cadet World bronze
ATHLETE INSIGHTS INTO HANCOCK
"Watching Tracy (Hancock) wrestle is like watching a mystery action thriller. You don't know what he is going to do next, but it's going to be big. He is dynamic, creative, and has no fear. That is a dangerous combo for his opponents — just ask Artur Aleksanyan. Don't sleep on Tracy as a wrestler or as a fan, or you just might miss the big action and, before you know it, the match is over."
— Corey Hope (77 kg, NYAC, '16 Dave Schultz Memorial gold)
"Being able to train and compete with Tracy has taught me a lot about how he competes in his tournaments. He's relentless in wanting to control the match the whole time. Doing this causes the other guy to get called passive, and that allows Tracy to hit great lifts and guts which I feel he is dominant in. Tracy has a unique way of creating scores on the mat, especially if he can get into his bodylock. Then it could be 'game over' for the other guy. We all saw what happened when he got into the bodylock position with the World and Olympic Champ in 2018. Not only did he get the position he wanted, but he was also being relentless and committed to score — which I think will help him in Tokyo."
— Nick Boykin (97 kg, Sunkist, 2X US National Champion, '21 U23 World Team, '19 Junior World Team)
"He has put in a lot of hard work over the past few years. He has taken advantage of opportunities to go overseas, which a lot of guys in the US haven't done. That is one thing that helps him stand apart and beat some of the best guys in the world. He has an excellent shot at getting a medal for the US this year."
— Michael Hooker (72 kg, Army/WCAP, '19 US National Team, 4X Armed Forces Champion)
"I have known never someone who is so dedicated to his sport. Tracy has sacrificed and worked extremely hard for this opportunity. I love the confidence he brings to the mat, it's contagious. He and I brought home Junior World bronze medals the same year, and I think that just being around the man makes me wrestle at a higher level!"
— Taylor LaMont (60 kg, Sunkist, '16 Junior World bronze, '19 US National Team, 2X U23 World Team, 3X Junior World Team)
*G'Angelo Hancock takes the mat at 11:00am in Tokyo (+13 hours ET) and the action can be viewed live here. 
2020 TOKYO OLYMPICS
August 1-4 — Tokyo, JPN
DAY 2 TEAM USA DRAW
97 kg: G'Angelo Hancock
vs. Mikheil Kajaia (SRB)




Listen to "5PM50: Mr. Fantastic Benji Peak" on Spreaker.
Listen to "5PM49: Robby Smith on coaching, fatherhood and mentors" on Spreaker.
Listen to "5PM48: Austin Morrow and Gary Mayabb" on Spreaker.
SUBSCRIBE TO THE FIVE POINT MOVE PODCAST
iTunes | Stitcher | Spreaker | Google Play Music
Comments
comments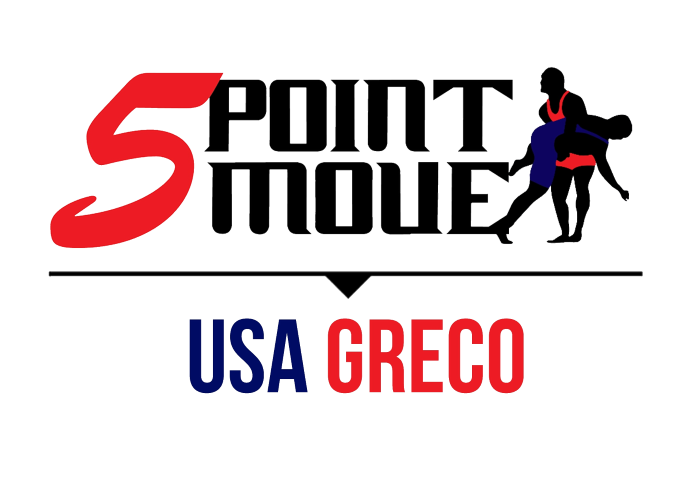 Notice
: Trying to get property 'term_id' of non-object in
/home/fivepointwp/webapps/fivepointwp/wp-content/themes/flex-mag/functions.php
on line
999