For the second year in a row, Andy Bisek has received some supplemental hardware.
USA Wrestling named Bisek (75 kg, Minnesota Storm) Greco Roman Wrestler of the Year for 2015. While there were a few other candidates who likely deserved consideration, Bisek's selection is an easy one to make. The 29 year old enjoyed an impressive 2015 campaign which saw him winning numerous titles both domestically and on international soil, taking first at the Pan Ams in Toronto, the Granma Cup in Cuba, the David Schultz Memorial, and the World Team Trials, among others. But it was his second consecutive bronze medal at the 2015 World Championships that was the cherry on top.
In order to achieve his bronze in Las Vegas, Andy Bisek had to endure a letdown and then seize opportunity. Bisek initially had the ball rolling with wins over Luis Avendano (VEN) and Gurpreet Singh (IND). However, in the next round he would fall to perennial world medal contender Mark Madsen of Denmark. Madsen, for his part, advanced to the finals, which allowed Bisek to enter the repechage. This is when the native Minnesotan would hop back on the horse in a big way.
In back-to-back performances, Bisek went to work. First was 2007 World Champion and 2008 Olympic Bronze medalist Yavor Yanakiev (BUL), a smart yet aggressive wrestler still at the prime of his career. In a taught and intense battle, Bisek emerged with a razor-thin 1-0 decision. It didn't get easier from there. In the bronze medal match, standing across was none other than Saeid Abdevali (IRI), a two-time Junior World Champion and the 2011 World Champion at 66 kg on the senior level. He is also somewhat of a hero in his home country of Iran.
Abdevali is a punishing and agile combatant capable of big moves and laser-quick transitions. Unfortunately for the Iranian, he had met his match in the now-seasoned Bisek. If hand-fighting is an art form, then Andy Bisek played the role of Picasso, as he thwarted all of Abdevali's normally successful inside-tie attempts to set up scoring opportunities of his own. To his credit, Abdevali managed to fight his way out of trouble whenever it came too close.
Standing up, this thing was as much of a dogfight as you'd hope to see in a World medal match. Neither wrestler would give an inch and despite the officiating, both kept up a heated yet measured pace. Bisek's vastly-improved par terre defense was perhaps the turning point early in the match. After a passivity call, Abdevali did one of the things he does best, which is lock around and look to score off a gut. The Iranian can do this any number of ways and if his opponent is bottomed-out, isn't afraid to find space for lift or switch off to another maneuver. Bisek kept heavy enough to get the re-set, clearly sending a message that the position is one he felt confident in.
Par terre defense is one thing. The offensive side of the equation is another. Early on in the second period, Bisek got the chance he was waiting for and he wouldn't miss it. Following a passive knock on Abdevali, Andy Bisek started low with his gut attempt, re-adjusted, and then created just enough room to move his lock up around the torso, increasing his considerably strong grip. He then quickly exposed Abdevali for two points, two very important points, for it was this sequence which provided the difference in the match. Andy Bisek was now not only a two-time World Bronze medalist, he had also qualified the weight for the 2016 Rio Games.
Since then, Bisek has stayed on top at 75 kg for the US Greco Roman program. Just last week, he clinched his first ever Olympic Team spot by defeating Geordan Speiller (Florida Jets) two matches in a row at the Olympic Trials in Iowa City, Iowa. Currently, he is back to training and focusing on the Rio Games, which kicks off in just a few months.
Five Point Move congratulates Andy Bisek on his amazing 2015 season and wishes him the best of luck heading into the Olympics!
Comments
comments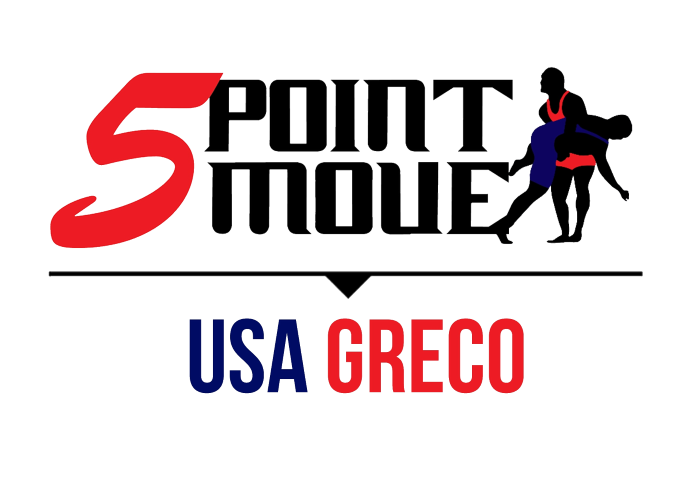 Notice
: Trying to get property 'term_id' of non-object in
/home/fivepointwp/webapps/fivepointwp/wp-content/themes/flex-mag/functions.php
on line
999