Aside from the fact it always matters, this year's edition of the Armed Forces Wrestling Championships arrives on Saturday with a renewed sense of promise. Greco-Roman wrestling in the United States is enjoying an upswing of interest and participation. More and more wrestlers are beginning to come out of the woodwork to rediscover the style and since we're in the early stages of a new Olympic quadrennial, there is ample time for hidden prospects to declare themselves as contenders. These types will be mixing it up along with some established stars this Saturday. Though, the one thing all of the athletes all have in common is that when they aren't on a mat, they are in uniform serving our country.
The event, which is being held this weekend at the Joint-Base-McGuire-Dix-Lakehurst in (beautiful) New Jersey, features the four US military branches battling it out against each other in a series of duals. The Army, with its elite World Class Athletes Program, will be chasing down their 16th consecutive title. But that isn't to discount the damage the All-Marine team is capable of. Under the watchful eye of talented head coach and former World Team member Jason Loukides, the Marines boast several Greco-Roman wrestlers who are starting to emerge as verifiable threats in their respective weight classes. Another attribute working in the All-Marine team's favor is that several of its athletes have begun accumulating important international experience, a factor that can never be understated.
The squads for both the Air Force and Navy offer wrestlers who are heavy on ability but light on training. Unlike their counterparts in the Army and the Marine Corps, the Air Force and Navy teams competing on Saturday will not be offering up full-time competitive athletes. But just because they might be playing catch-up on the mat doesn't mean there won't be scuffles worth watching. The way former All-Army and current Air Force head coach Floyd Winter sees it, just getting out there is the name of the game. "I think we're ready to go," says Winter. "We're ready to have some fun, score some points, and get some medals. We might have a couple of surprises and I'm looking forward to seeing them compete."
Respect, service, and appreciation are the primary themes of the Armed Forces Wrestling Championships. Every bruiser on the block is an active duty member of the military and with that comes a bond that ceases to exist in civilian life. It is also part of what makes the dual series so exciting. Matches regularly carry the intensity of a national final. It's not just personal pride on the line, there are also bragging rights at stake. Throw in the fact that a few of America's top athletes are showing up, and you have a recipe for excitement. Naturally, the intense environment does not allow a lot of breathing room. "You don't get a break," Winter asserts. "In the National tournament, you might get three fish and relax. But here, there is no relaxing. You could wrestle a number one or number two guy in your first two matches."
The lifelong competitor and coach has traveled the world and played a vital role in developing many of the country's top Greco talent of the 80's and 90's, including 1991 Pan Am Games champion and former World Team member Randy Couture, who went on to become a pioneering superstar in mixed martial arts. "He was terrible when I first got him," Winter laughs. "But he worked really hard, kept at it, and went on to great things." That is what the Armed Forces Championships mean to Winter, especially now that he is tasked with leading a young Air Force team — development through experience. "I just have to get my athletes out there so we can at least be competitive. It's always 'win, win, win', but there are more benefits to wrestling than just that."
Here, here.
All of the action will be streamed live on TheMat.com and USA Wrestling's YouTube channel. 
2017 Armed Forces Wrestling Championships — Greco-Roman
Faces to watch
59 kg
2016 Olympic Trials runner-up Ildar Hafizov (Army/WCAP) makes his return to the mat on Saturday. Hafizov, an Olympian in 2008 for his native Uzbekistan, is a polished, technical grappler who can make good wrestlers look ordinary. WCAP teammate and fellow National Team member Ryan Mango will also be in action and everyone already knows of his high-flying antics. Mango took second to (yet another) Army teammate, Hayden Tuma, at the Nationals in December, so he'll be looking to rebound before he heads over to Europe next month. Mango and Hafizov represent two of the very best 59 kilo competitors in the country and never disappoint when it comes to excitement.
66 kg
This is going to be a fun weight to watch. 2012 Olympian Ellis Coleman (Army/WCAP) just wrapped up a National title two months ago and along with Alex Sancho (NYAC-OTS) is seen as an early favorite to make this year's World Team. Fiery Raymond Bunker (Marines) is still coming into his own on the Senior level but what he has going for him is fight. With the event being as meaningful as it is, a Bunker/Coleman match-up could wind up becoming an all-out brawl. Nate Higgins (Air Force) knows what the Senior level is all about and more than that, he knows what this event is all about. Expect Higgins to come out firing to make his presence felt.
71 kg
Michael Hooker (Army/WCAP) is another athlete returning to competition after an injury. Hooker made waves at last year's Olympic Trials when he upset Bryce Saddoris (Marines) in the quarterfinals. A labrum tear followed and required some much-needed recovery. Now he's back and looking to rekindle the flame he got burning brightly in 2016. Marine Josh Russo has made a concerted effort to step his game up and spent time in France last month to take part in the Paris International Tournament and the international camp following the event. Russo has some gifts — he plays strong, engages favorable ties, and owns a good pair of lungs. If he is going to continue to progress, something says this event is a prime spot to keep the ball rolling.
75 kg
There is no doubt that Dillon Cowan (Army/WCAP) is the highest-profile wrestler at this weight. He's sharp and fluid once he gets going, but that is often the key — to get going. Cowan possesses serious technical strengths, including a wicked arm throw, that should work in his favor. The All-Marine team boasts two entrants at 75 kilos — Broc Clark and John Stefanowicz. Stefanowicz had some impressive moments at the Schultz a few weeks ago, pressing Cheney Haight (NYAC) in a quarterfinal round loss and defeating 80 kg stud Barrett Stanghill in the wrestle-backs. The Air Force has Brandon Johnson going at this weight. Johnson has competed at 80, as well, and might present some interesting problems should he avoid the traps the other guys are known to set.
80 kg
Courtney Myers (Army/WCAP) has experienced time in the spotlight before, having been both an Open and a Trials finalist. You know how the saying begins, "When he's on, he's…" ? Well, that's Myers. When he's on, he is capable of launching people on their heads like it's nobody's business. Getting to that point seems to be the issue. He has endured some setbacks, sure. He has also (apparently) gritted through an injury or two. That doesn't mean Myers isn't one bad man to deal with in a tight spot. Michael Brant (Marines) shows some similarities, though lacks some of the seasoning Myers enjoys. Brant is aggressive and has displayed good power on occasion. If he can get to tie-ups that work to his advantage, this one could be worth the price of admission alone, should they meet.
85 kg
The All-Marine team is offering up three choices at 85 —  Vaughan Monreal-Berner, Christopher Warren, and Dylan Turley-Rule. All three are up-and-comers and not yet on the same level as Lucas Sheridan (Army/WCAP). Sheridan holds a spot as one of the top 85'ers in the country and hasn't even hit his stride all the way yet. You're familiar with Sheridan — powerful legs, quick to the body, likes to lift, and tough to back up. All-Air Force isn't bringing a cookie here, either. Sherwin Severin has been around the block and faced some of the US' best talent. Severin lacks some refinement, mostly because he's not a full-timer on the Greco scene. But physically, he lacks for nothing, so don't be shocked if something nutty happens with him involved.
98 kg
Hot off a bronze medal in Paris is Daniel Miller (Marines). It's been said here numerous times before, but Miller presents all of the attributes you want to see in a US upper-weight. He's competed overseas with varying degrees of success and holds nice wins over some big-time competition. Even as this weight class begins to become deeper and deeper, Miller is still someone who can eventually make a run at a World Team spot, provided he stays on track. Trent Osnes is also on board from the All-Marine team and this is one Greco athlete who should not be slept on. Osnes jets out with some good quickness and has shown the kind of inside-strength it takes to control hesitant opponents. Miller might be the flashier name, but Osnes is pleasing to watch, as well.
130 kg
2016 National champion Toby Erickson (Army/WCAP) is the man on top of the mountain here. As one of the most experienced wrestlers at the entire event, there isn't a whole lot Erickson hasn't seen or isn't able to do. Following Officer Candidate School, Erickson got back to training and then won in Vegas over WCAP teammate Jacob Mitchell, who is not appearing. If you like watching heavyweight throws and dominating positions, he's got you covered. Right there with him might be Eric Fader (Marines). Fader is still developing in Greco but boy, is he making an effort. Most recently, he competed as part of the US delegation at the World Clubs Cup and went over to Paris with the rest of the Marine team. Fader might not be Erickson — yet. However, there is a lot to like about what he brings to the table just the same.
Armed Forces Championships  — Rosters
Army
59 kg
Ildar Hafizov
Ryan Mango

66 kg
Ellis Coleman
71 kg
Michael Hooker
75 kg
Dillon Cowan
80 kg
Courtney Myers
85 kg
Lucas Sheridan
98 kg
Endhyr Meza
130 kg
Toby Erickson
Air Force
59 kg
Randy Duncan
66 kg
Nate Higgins
71 kg
Brandon Mueller
75 kg
Tyler Westlund
80 kg
Brandon Johnson
85 kg
Sherwin Severin
98 kg
Francisco Mata
Raul Velez
Marines
59 kg
Colton Rasche
66 kg
Raymond Bunker
71 kg
Josh Russo
75 kg
JayShon Wilson
John Stefanowicz
Broc Clark
80 kg
Michael Brant
85 kg
Vaughan Monreal-Berner
Dylan Turley-Rule
Christopher Warren
98 kg
Daniel Miller
Trent Osnes
130 kg
Eric Fader
Navy
59 kg
Michael Hollingsworth
66 kg
Randy Bucsok
71 kg
Bobby Yamashita
75 kg
Austin Craig
80 kg
Joseph Marques
85 kg
Daniel Mazzie
98 kg
Antonio Harris
130 kg
Zachahria Manning
Comments
comments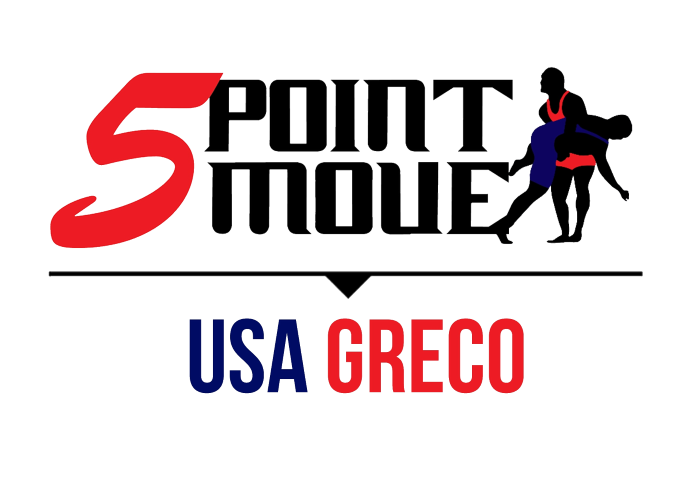 Notice
: Trying to get property 'term_id' of non-object in
/home/fivepointwp/webapps/fivepointwp/wp-content/themes/flex-mag/functions.php
on line
999