The United States had two candidates ready for the World Olympic Qualifier in Bulgaria, and both athletes were up for the task. Jesse Porter (77 kg, NYAC/NTS) and Adam Coon (130 kg, NYAC/Cliff Keen) began preparing for today's tournament shortly after the Olympic Trials concluded. It had been a process, even before April's showers fell from otherwise sunny skies. But this morning for Team USA Greco ended overcast, with the hopes for a full squad in Tokyo now dashed following two brief but impassioned efforts on the part of their dedicated representatives.
Greco-Roman at the 2020 World Olympic Games Qualifier began at 10:00am local time live from Sofia, Bulgaria (3:00am ET) and streamed in the United States on FLOWrestling.
Porter
Porter dug in against Marciano Ali (PUR) and instantly prodded in the ties with a purpose. Ali was game for the preamble but Porter increasingly took ground in the zone until Ali unfurled an arm spin attempt. Porter shook it off, and soon enough passivity rang with Ali the one dinged. Not where he wanted to be. At the whistle, Porter adjusted for his lock and launched a side lift for four. After the reset, Ali got moving a bit more. The onus was on him. It would not matter. A brief exchange near the boundary saw Porter calmly but urgently angle back inside, which caught Ali in a wide open lane. Porter went to the body and wrapped Ali to his back for four more and the 9-0 first-period tech.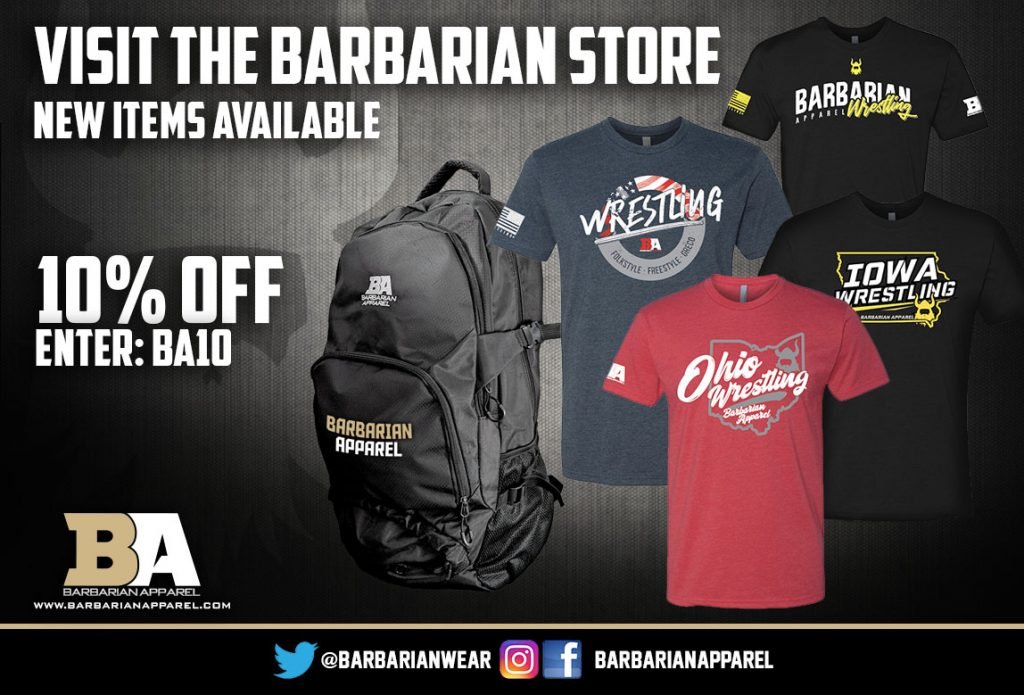 Next up was the opponent most anticipated would stand across from Porter in the round-of-16 as soon as the draws were announced — Fatih Cengiz of Turkey. Porter faced Cengiz in the opening round of the '17 U23 Worlds, a 2-0 decision that went to the Turk en-route to gold. The next year at the same tournament, and in the same round, Cengiz earned a much more decisive victory. They hadn't bumped into each other since; and two matches is hardly a relevant sample size. Still, there was no question as to the degree of difficulty Cengiz — who was also a bronze at Senior in '17, as well — might bring to bear.
Cengiz became "heavy on the head" from the start of the contest and it was his go-to approach throughout. He repeatedly snapped Porter, and achieved front headlocks on a couple of occasions during the match's early stages though no score was in sight. Straight-on attacks were unavailable for either wrestler, but Cengiz was more persistent and received the passivity/par terre chance. But — he did not even get a lock. At the whistle, Porter exploded up from bottom and trailed only 1-0.
The tempo rose later in the period, with Porter starting to get a feel for Cengiz's movement. A worthwhile risk for the American in the form of a throw proved the difference-maker. As Porter went to arch, he did not quite have a handle and Cengiz landed on top for two; plus, Porter was cautioned during the action, ballooning his deficit to 5-0. The second period brought forth similar mechanics from both. Cengiz did not fade, and he continued to use snaps to account for Porter's posture and potential level changes. There was no further scoring, however, and Cengiz prevailed via 5-0 decision.
Coon
Coon took the mat opposite multi-time Asian Championships medalist and '16 Olympian Murat Ramonov (KGZ) wearing a sterner-than-usual gameface. If this was just business, then it would appear that Coon wished to conclude the transaction as quickly as possible. Which, he did. It became clear shortly into the bout that Coon was the more imposing athlete. The '18 World silver found little trouble mushing Ramonov around the mat, first scoring a step-out following a near-miss on a re-attack moments prior. After the reset, Ramonov reached for a headlock. A mistake on his part. Coon responded by staying upright and wrapping around the body. He then proceeded to coax Ramonov to his back with the fall arriving seconds later.
In the quarterfinal for Coon stood '20 Euro bronze Nikolai Kuchmii (UKR), who quickly went to work by wrangling a series of two-on-one's. Eventually, Kuchmii used the hold as a setup for an arm throw and it did the trick. Kuchmii deftly flung Coon over for four. A reset, and Kuchmii was much more angular in the ties than Coon, shifting from arm to arm, and in between jutting in underhooks. Ukraine benefited from the passivity chance — but Coon fought off Kuchmii's front headlock and quickly rose to his feet.
Coon did not lack initiative, he just had to swarm into his positions, a task made all the more challenging due to Kuchmii's own busy mechanics. A brief window opened early in the second when Coon pressed forward, seemingly searching for a step-out. Instead it was Kuchmii who scored after he had in a relative flash used double underhooks to knock Coon off the line. Down 6-0, the former Michigan Wolverine struck back with a step-out to stay in the match. Coon had ramped up the pace just enough, yet Kuchmii remained active enough, presumably, to avoid the passive fairy. The scores wouldn't come from the officials for Coon, and another step-out on Kuchmii brought with it an additional two caution points to trim the margin to 6-3. Unfortunately for Coon and Team USA, that is as close as it would get. Kuchmii held on the rest of the way for the decision, thus sending Coon to repechage.
As of press time, both Cengiz and Kuchmii have yet to compete in their respective semifinal bouts (aka, "Tokyo Qualifying Round"). It is not known if Porter and/or Coon will opt to compete in the repechage round if it becomes availed. If they do, we will have continued coverage on Sunday. In order to qualify weight categories on behalf of their nations, athletes in Bulgaria have to advance to the gold-medal match.
World Olympic Games Qualifier
May 8 — Sofia, BUL
TEAM USA RESULTS
77 kg — Jesse Porter (NYAC/NTS)
WON Marciano Ali (PUR) 9-0, TF
LOSS Fatih Cengiz (TUR) 5-0
130 kg — Adam Coon (NYAC/Cliff Keen)
WON Murat Ramonov (KGZ) via fall
LOSS Nikolai Kuchmii (UKR) 6-3




Listen to "5PM47: Nate Engel and Xavier Johnson" on Spreaker.
Listen to "5PM46: Taylor LaMont and Jessy Williams" on Spreaker.
Listen to "5PM45: Chatting with Dennis Hall and Max Nowry" on Spreaker.
SUBSCRIBE TO THE FIVE POINT MOVE PODCAST
iTunes | Stitcher | Spreaker | Google Play Music