The 2020 US Olympic Trials for Greco-Roman wrestling are less than two days away and Spencer Woods (87 kg, Army/WCAP, 5PM #9) wants to spread a little love…while also setting the record straight.
Woods — who qualified for the Trials back in the fall of '19 by placing second at the Bill Farrell Memorial in NYC — has on numerous occasions proudly shared his Alaskan heritage (material to that effect can be found both here and here). He also calls himself "The Alaskan Assassin", a not-so-subtle arrow pointing to his upbringing. But now that he is on the cusp of appearing in the biggest tournament of his career thus far, the 22-year-old wants to take it a step further; and the beginning of the pandemic over one year ago is actually when it all started.
Woods was still a student at Northern Michigan University when COVID first swung like a hammer and wrecked everything in its path. Schools were promptly shut down, the Trials were postponed, and collegians across the country soon found themselves taking refuge at their respective homes. For Woods, that meant the familiar but challenging confines of Shungnak, Alaska — where he was raised, and where his family thrives by adhering to what is commonly known as a "subsistent lifestyle".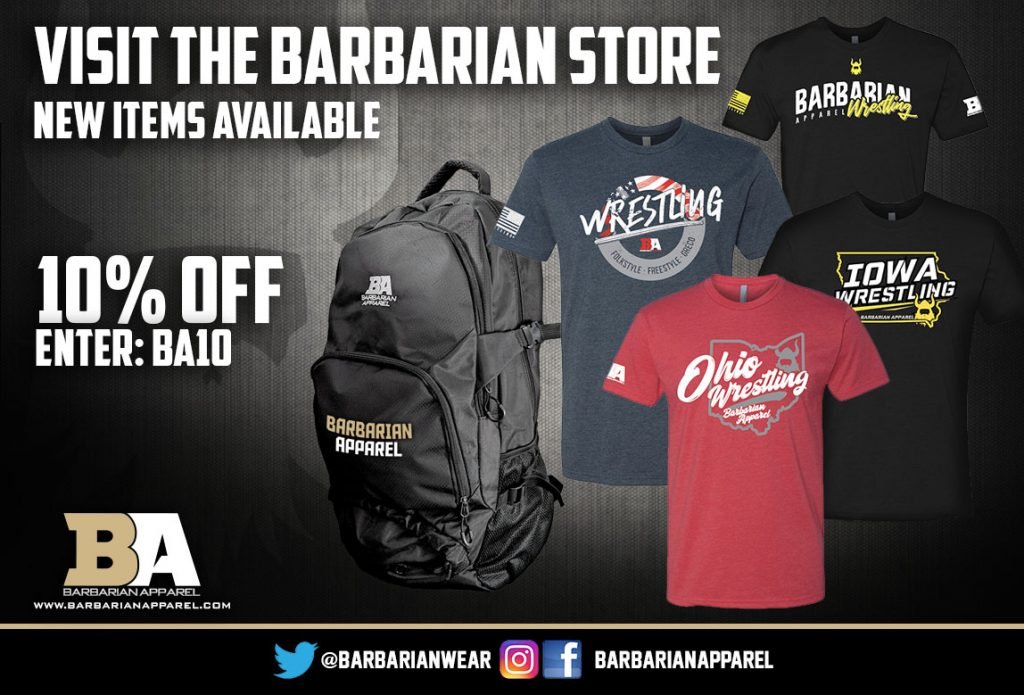 Led by his dad, retired Army Major Raymond Woods, the clan operates around 10 miles east of the Kobuk River. The terrain is not unlike that which is normally associated with how mainlanders perceive Alaska: plains and hills, snow through much of the year, plenty of wildlife, as well as plenty of water to fish. There is no complaining. And, nothing goes to waste, which is one of Spencer's primary taglines. Whatever is acquired for the family (via hunting, trapping, and harvesting) is embraced and used. They don't take anything for granted up near the Arctic Circle.
So, Woods had a goal: upon returning home, he decided to break out his GoPro and film various Alaskan-style activities in which the family participates as a means to educate the public. He did a fine job. Woods complied several hours of video and released a portion of the footage on his YouTube. But then things began moving very fast. An opening to join the Army's World Class Athletes Program arose, an opportunity of which Woods quickly took advantage. All of the time he had carved out in his mind to parse and upload video clips was replaced by preparing for basic training.
He didn't want to sit on all of this material. It was important to Woods that people, both inside and outside of the wrestling community, had the chance to discover the Alaska he knows. With his debut in the Olympic Trials on the doorstep, now seemed like the perfect time to provide a taste of what he has experienced since childhood. That the footage was shot during an altogether unique space in his life only adds to his motivation.
"During the early stages of the COVID pandemic, it was nice to be fully present back home without any immediate competitions or trainings in my mind," Woods says. "I was able to be fully engaged in the subsistence lifestyle and enjoy the time with my dad. In previous years, I was always spending time training for a specific tournament, but last year with the world on pause I was able to approach the wilderness with a clear conscience."
Woods' personal touch on the subject matter was his drive. At the same time, it goes a touch deeper than that.
Several television channels feature programs depicting the supposed goings-on the Alaskan frontier has to offer. While some might be accurate, too many others are not. That is at least how Woods sees it; and as an athlete with some steam heading into the most prestigious domestic wrestling tournament on the calendar, he felt the need to share his own, indeed expert opinion.
"Alaska is such a special place to me," begins Woods. "And it's hard to capture it all on camera. That's why I don't think any of the TV shows about Alaska portray it accurately. It gives me a lot of pride to have roots in Alaska and Texas. Both of my parents have provided me with a lot of valuable traits, but the challenges Alaska presents are like nothing else in the world. I think it has even given me an edge against my opponents."
The 2020 Olympic Trials begin at 11:00am (CT) Friday, April 2 and can be viewed live on Peacock. 




Listen to "5PM47: Nate Engel and Xavier Johnson" on Spreaker.
Listen to "5PM46: Taylor LaMont and Jessy Williams" on Spreaker.
Listen to "5PM45: Chatting with Dennis Hall and Max Nowry" on Spreaker.
Notice
: Trying to get property 'term_id' of non-object in
/home/fivepointwp/webapps/fivepointwp/wp-content/themes/flex-mag/functions.php
on line
999