During his remarkable career as a Greco-Roman athlete, Jim Gruenwald managed to become a two-time Olympian and one of the unquestioned leaders of the US National program. He was an elite international competitor who was uncompromising and vicious on the mat; yet filled with a love of Christ and a willingness to passionately share his faith off of it. Today, he is the head coach at Wheaton College in Illinois, as well as a highly-influential voice pertaining to all matters of encouragement, devotion, and Christian servitude. 
A few years ago, Wheaton All-American Carlos Fuentez and I were watching the Ken Kraft Midlands Wrestling Open Invitational. In the conversation, he asked about my results, and I listed that in my five years competing at the Midlands, I had collected 22 wins, and placed 4th, top-8, 3rd, 3rd, and 4th from 1989-1993, and that I only lost to NCAA Champions my last three years. He then asked me, "Coach, what is your favorite Midlands moment?" To his surprise, I responded that my loss to Tom Brands 15-5 in the quarterfinals of the 1991 Midlands was my favorite moment. He was extremely incredulous, to where I pointed to my coach, Olympic Champion Ben Peterson, and said, "Carlos, Coach Peterson is sitting up there. Ask him, see how he responds, and I will sit here, watch, and wait." I watched as Carlos approached Ben, asked, listened, dropped his jaw, and returned to tell me that Ben had given the same answer.


How was one of my most, if not the worst, humiliating and crushing defeat my favorite Midlands moment? I had been beaten before, and beaten badly in a few matches; but I was now a Senior in college and thought I was well-conditioned and had never met someone who I felt was stronger. Brands cleared that delusion. I remember being embarrassed, but also angry, and vowed that I would never let that happen to me again. Losing to Tom was awful, but my response prepared me for the next level of wrestling.
When I began wrestling on the international stage, I ran into the Greco version of Tom Brands — a former nemesis named Dennis Hall. The same Dennis who beat me in the 119 lb. 1988 State Finals 3-2, and again that summer in the Junior National Greco finals. The same Dennis Hall whom by the time I finished college had already progressed to the Nation's best 57 kg (125.5 pounds) wrestler; and by 1996 was a three-time World and Olympic medalist earning bronze in 1994, World gold in 1995, and Olympic silver in 1996.
Like Tom, Dennis was strong and fierce and good. By 1998, I had lost to him for 11 consecutive years before I pulled out a tight 3-2 victory in our second match of the 1998 World Team Trials. He crushed me the next match. 1999 was similar, but then in 2000 I beat him in the best 2 of 3 at the Olympic Trials to make the 2000 Olympic Team.
Over the years, I have had time to reflect on some of the most transformational moments of my life and realized that all but two were very painful. Each of those transformational moments produced some wonderful results. Those moments could have just as easily sent me in a different direction. My response to the Tom Brands defeat allowed me to elevate my training and ultimately provided the toughness to meet and overcome the nearly immovable obstacle of Dennis Hall. Furthermore, I wasn't alone. Ben Peterson, Anatoly Petrosyan, Momir Petkovic, Steve Fraser, Mike Houck, and other coaches walked with me in those moments and helped me directionally.
Wrestling aside, each of our lives will introduce these transformational moments and our response will lead to improvement or sink us deeper into the pain. Yet similarly to my wrestling journey, you are not alone. Christians, these moments help us to lean more heavily on God through Christ while also allowing us to strain. Direction is a choice, a response. Strain towards the Father and enjoy the transformation.
This is the first-ever article to appear under the new 5PM category titled "Christian Faith", which is intended as a space for wrestlers and coaches to share how faith has impacted their lives inside and outside of the sport. 


Listen to "5PM36: Talking Greco with Joe Betterman & Todd Allen" on Spreaker.
SUBSCRIBE TO THE FIVE POINT MOVE PODCAST
iTunes | Stitcher | Spreaker | Google Play Music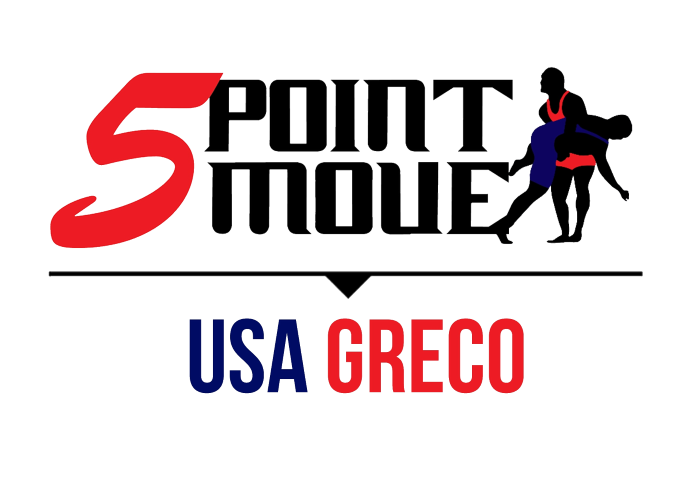 Notice
: Trying to get property 'term_id' of non-object in
/home/fivepointwp/webapps/fivepointwp/wp-content/themes/flex-mag/functions.php
on line
999