It is a common visual. Athletes wearing expressions bearing equal parts exhaustion and jubilance as a referee raises their hand in victory. Obviously, we associate such a scene most closely with wrestling. But it is a picture that never gets old, especially when the meaningfulness of the match is understood. In the US, we first think of big-ticket tournaments to provide us with these images, but they can take place in any round of any event. One does not even necessarily need to know the back story. When we see an athlete celebrating whilst unloading a full bottle's worth of emotion right then and there on the mat, additional context is almost besides the point. We might not know everything about the situation, but we can clearly discern how impactful the moment is to the winner.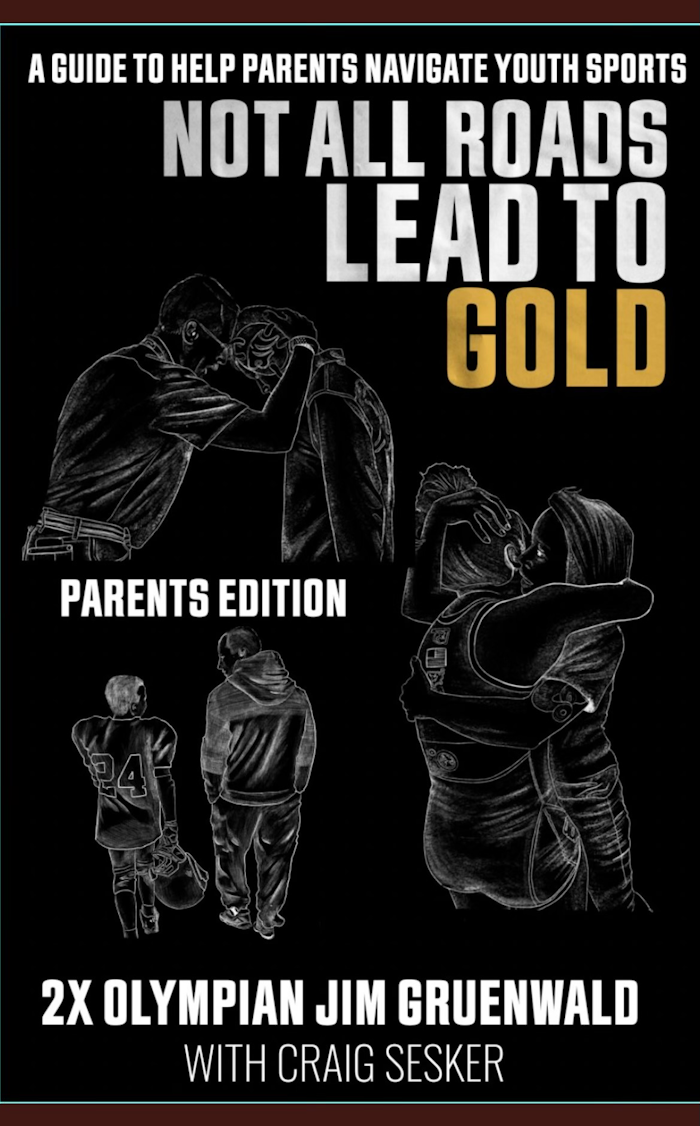 But victory may appear in different forms. How about defeating heartache, fear, frustration, and failure? Is that not a win worth sharing, even more so than the glitzy accolades that might accompany a tournament title? Indeed it is. Of course it is. Christ cares a whole lot more about your heart for Him than the medals tucked away in your closet. When Jesus pulls you out of the swamp so that you can keep plugging away to His glory, the celebration of His work in your life is as shareable as it gets.
What He wants as a byproduct of your success is much more important than a circular slab of man-made hardware. He wants your love and devotion, win or lose; and He wants your wins, on or off the mat, to steer people towards the Gospel.
Following his series victory at 2019 Final X: Rutgers, Patrick Smith declared that, in his eyes, "stepping on the mat is an act of worship." Smith spat that out to the media pool as if it were the most casual utterance in sports history. You might imagine that it was easy to say such a thing given that he had prevailed; but, if you know him, it is just as easy to imagine Smith making the exact same statement even if he had lost.
It is always encouraging when athletes take the initiative to give God the credit for having cleared a challenging obstacle and ensure that everyone who is watching and listening absorbs the message. If anything, we need more of these declarations as our culture and society continues to descend off-course and away from Christ. Anytime a competitor, in a breathless post-match voice or otherwise, points the spotlight back at God, it is a piece of micro-ministry to each pair of eyes and ears in the audience.
This past March, two-time US Senior World Team member – and a teammate of Smith's on the '14 University World Team as well as fellow medalist from the event – Sammy Jones offered a very similar take on the topic, though the conversation did not come on the heels of a tournament.
"I didn't always look at this way; but as a man, and as I've matured as a believer, I believe that anything we do — it doesn't matter what it is — can be an act of worship," Jones said. "It can be an act of experiencing God, it can be an act of experiencing His love for you. For me, that's wrestling."
In the United States, Smith and Jones are well-known athletes with whom the general wrestling public is familiar. People are used to seeing their faces and reading their names in result blurbs. Both have accomplished the highest honors in this country on the biggest stages available in front of many thousands of fans.
That is what people see on the front-end. They do not see what happens behind closed doors. And, with still using Smith and Jones as examples, it is not all about how arduous their training plans might be and the amount of hours it takes for the pair to prime themselves for competition.
The whole "arms raised in victory" snapshots we witness either in person or in print are not alone the rendering of the work invested during practice sessions. Both Smith and Jones have encountered their own periods of private, personal tumult throughout various phases of their respective careers. They have asked hard questions of themselves and about themselves, have had to somehow try and bounce back from jolting disappointments, find ways to continue competing knowing full well that to do so would mean sacrificing financial stability, and still manage to nurture and cultivate the relationships that matter most to them.
We become confused very quickly. When wrestlers such as Smith and Jones hold their arms high following a tournament, we think that they are celebrating coming away victorious over their opponents. Meanwhile, in their own words and with similar language, they just told you that the ability to compete in and of itself represents their true triumph.
This is no different for all of us. We all have our own lives and seasons of stress and anguish. Wrestling is often a superb metaphor to drive these points home, but not always. Pain on this planet is customized according to our environments, occupations, and experiences. What may appear unique on the outside can have a similar effect on all of us inside. Hurts, sorrows, and frustrations tend to reside on a sliding scale, though without notice we are subject to simply getting smacked in the gut by a sledgehammer from out of nowhere.
Therefore, just being able to drag ourselves back to our feet and keep pounding forth towards daily, weekly, or long-term objectives in spite of physical, mental, or emotional chaos is, in each instance, an achievement worth acknowledging. The question is, Whom are we acknowledging?
The biggest win that has ever occurred, of all time, was Christ's victory over sin and death on the cross. Because Jesus took on the gruesome and agonizing punishment that we deserve, we can live through His triumph with Him in eternity – and even now while still on earth. Let that sink in for a second. Christ, who died for our sins, is not just the Lord of Heaven, He is the Lord of All – as in right here, right now. But "living" through His victory only comes from depending on Him to carry us through everything, including our darkest trials (John 16:33). In fact, the faith to hold on during the most troubling of circumstances is itself a vital part of building a trusting relationship with God that will continue to grow (James 1:2-3).
If you are currently amid a particularly difficult time, know that God is waiting for you to let Him go to work. He is enduringly faithful and wants to show Himself huge in your life. Just ask Him, but do so with humility, faith, and confidence (Mark 11:24). The problem is that we are resistant to cede control over our lives due to having a rebellious, sinful nature. A crude way of putting it would be, We think we know things. We don't. And whatever intelligence or abilities we might have are gifts, but they are gifts we need to be taught how to use by Him who provided them. He did not provide us with them for our sole enjoyment. He blessed us with them so that their use would point back to Him (1 Corinthians 12:5-6).
That's the picture people need to see.
Verses Referenced
— "These things I have spoken to you, that in Me you may have peace. In the world, you will have tribulation; but be of good cheer, I have overcome the world." — John 16:33
— "My brethren, count it all joy when you fall into various trials, knowing that the testing of your faith produces patience." — James 1:2-3
— "Therefore I say to you, whatever things you ask when you pray, believe that you receive them, and you will have them." — Mark 11:24
— "There are differences of ministries, but the same Lord. And there are diversities of activities, but it is the same God who works all in all." — 1 Corinthians 12:5-6



Listen to "5PM55: Recapping Final X with Dennis Hall with words from Koontz, Braunagel and Hafizov" on Spreaker.
Listen to "5PM54: WCAP's Ryan Epps and a Final X Greco-Roman Preview" on Spreaker.
Listen to "5PM53: Northern Michigan assistant Parker Betts and USMC Captain Jamel Johnson" on Spreaker.
SUBSCRIBE TO THE FIVE POINT MOVE PODCAST
iTunes | Stitcher | Spreaker | Google Play Music
Notice
: Trying to get property 'term_id' of non-object in
/home/fivepointwp/webapps/fivepointwp/wp-content/themes/flex-mag/functions.php
on line
999