Some people are just "Greco people". They can never tell you exactly why.
In the US, they reside on the "Island of Misfit Toys", except Santa isn't coming to the rescue. But they're here, you can see them. They're real. In fact, the island is growing. The locals chatter, talking about throws, or more specifically, throwing opponents "on their heads", as Dylan Gregerson (60 kg, UVRTC) observes below. It's kind of the tagline. Thing is, there are other components involved, intangibles which are spotted on the periphery. It isn't always about throws, is it?
Hard to describe this litany of x-factors, although they become obvious the closer you bother to look. And Gregerson has them. All of them. He has the unassuming yet frustrated nature of an American wrestler who is devoted to a discipline appreciated much more elsewhere; a desire to firmly pursue this path; the humility that runs in concert with battle-worn disappointment; and the self-assuredness to know that forging ahead guided by a love for the endeavor is just as important as the endeavor itself.
That last one is what "Greco people" cling to the most, if not for any other reason than because that aforementioned frustration has to be part of the deal, thus making old fashioned concepts like trust and love actually quite critical. They're not just words. Athletes in other walks of life can chase greatness even if their hearts aren't totally invested. Not Greco, especially not in the US, where no matter where they wind up, the majority begin the journey wearing shoes on the wrong feet.


Gregerson, like most of his next-gen colleagues, trusts in the process and loves Greco-Roman enough to where he knew it was his calling dating back to high school. He had excelled at Riverton (UT), closing out with a state title his senior year and a career record of 134-24. He would traverse both landscapes following graduation. In 2018, Gregerson made serious headway by finishing second at the Junior World Team Trials and winning gold at the Pan-Am Championships. He saw limited action at Utah Valley University his freshman year — but once the college season wrapped, he sprang to life. Gregerson was a victory away from a place on the US National Team; and the very next week, was the runner-up at the U23 World Team Trials. In short order, he had announced his presence in full at the three main age divisions National-level competition has to offer.
Notoriously strong and a terrific attacker, Gregerson's climb isn't subject only to what he is capable of physically. This is where desire enters the equation. Gregerson likes folkstyle, but loves Greco, and now he is getting to do it. That simple. It also doesn't hurt that his lifelong pal, '16 Junior World bronze Taylor LaMont (Sunkist), has been around to both encourage and challenge Gregerson along the way, resulting in one of the country's more prolific lightweight power tandems to hit the scene in quite a while.
It's all lining up for the 22-year-old. He is growing into his style, and his confidence is following suit. Gregerson understands very well the skills he brings to bear. He is certainly hoping for the next opportunity to display his work, though at the moment no one is sure of when that might occur. While Gregerson can't wait to compete again, he is pleased with the trajectory and its pace. He knows his time will come. The goals will eventually get knocked down. Just have to be patient. For now, Gregerson is biding his time back in Utah. A Senior Greco camp just rolled into town, providing nearly two dozen wrestlers who can identify with his story, too.
They speak the same language on this island. It is where he belongs.
5PM Interview with Dylan Gregerson
5PM: I had read or heard that you didn't begin wrestling until seventh grade, which is obviously considered a little late nowadays even though it shouldn't be. How did you start? What was your attraction to it?
Dylan Gregerson: Honestly, it was football. I played football growing up, little league and whatever. I had a coach tell me that I should try wrestling because it would make me better at football. So, I did it, and then I kind of fell in love with wrestling. Once I got into high school I realized that I was not that big for a football player. I'd get clobbered by these huge 200-pound dudes and it would hurt, so I decided to stick with wrestling (laughs).
But I fell in love with wrestling, especially freestyle and Greco, and that captured my heart. Not right away, but pretty quickly.
5PM: High school is a really important time for a wrestler. That's when the team aspect and camaraderie seem to take hold; plus, it's just a period in a wrestler's life that is often critical in terms of development, and then you have all the other challenges that come with high school. Was it during this time when you decided that this was what you wanted to do and identified with the most?
DG: Yeah, I would probably say going into tenth grade. Right in that very first year of high school I fell in love with Greco. I went to Fargo in eighth grade and was a first-year Cadet, it was my second year of wrestling. And I got stomped on (laughs). I had no clue what Fargo was, it was a beast. The next year, I lost in the bloodrounds right before placing and that was kind of when everything hit — especially in Greco, because that's where I was about to place. That is when I fell in love with Greco, the summer of my ninth-grade year. That is when I found my identity, as you would say, that year.
5PM: What was it about Greco compared to high school scholastic that made the biggest impression?
DG: I think the coolest thing about Utah is that Utah-USA Wrestling holds a lot of local tournaments. All throughout middle and high school, my coach Dwayne Henry had me going through the local freestyle, Greco, and folkstyle tournaments that we had every week. Greco was on Fridays. I'd throw people on their heads and it was a blast. I ran into people from all over the state. Greco was different because you could throw people and that is what made it so much more fun, I would say. But the tournaments Utah held really helped with that.
5PM: Once you started to establish yourself in Greco, did that alter your perception of high school scholastic? 
DG: That's interesting. I'd say yes, a little bit, but more along the lines of that it confused me when I graduated high school. Because, I knew all along that I wanted to be a Greco wrestler and make World Teams, the Olympic Team, and whatnot. And, I loved Greco way more than folkstyle. But it confused me because there are obviously not a lot of places to train Greco outside of high school. During high school, I was conflicted with that because I wanted to get better at folkstyle so I could try to go to college — even though it wasn't my main passion. So yeah, it affected my mindset a little bit, maybe not training Greco as heavily as I would have if I had known where it would lead to.
5PM: Okay, so between high school and the fact you know what a college room is like, of course, how has folkstyle made a positive impact on your Greco career?
Dylan Gregerson: Well, it definitely gave me more grit, for sure, especially being at Utah Valley. It has helped me along those lines, because let me tell you, it's a war. Folkstyle is no joke. You get on the mat in folkstyle and you're in it to win it 24/7. You have to be doing all of the right things, and that includes keeping your gas tank up by wrestling all the time. Throw in the aspect of cutting weight every week for a tournament whereas in Greco you're only cutting weight for one tournament. In folkstyle, you have to be in the grind for the whole six months.
That helped me, helped my mentality going into Greco, because I do remember Raleigh ('19 World Team Trials). It was a good tournament, I'd say. I definitely went in there with a pretty good gas tank. I was probably in the best shape of my life after wrestling a full folkstyle season and coming out thinking I'm the man with all of the support in the room. It's tough to get a team behind you in Greco because it's not very heavily-populated in some areas. But it helped me from a team aspect, for sure. It also gave me a very good gas tank and a good mindset.
5PM: Navigate this for me: runner-up at the Junior Trials in '18; a bid for a Senior National Team spot the next year; and then a U23 Trials final, actually one week after the '19 Senior tournament. By any stretch, these can be construed as near-misses and big signs of big progress. Do you agree, or was your heart ripped out each time?
DG: (Laughs) Yeah, now that you put it into words, it's hard to hear. But no, they were definitely learning experiences, each and every one of them. I left Raleigh with my head up, for sure. I went in that tournament not even knowing that there was money on the line because I was still pretty new to all. But I heard it before my match against Sammy Jones. I was proud. I thought that I grew a lot. I knew that I was good at Greco but I hadn't had a great chance to prove it because my senior year (of high school) I couldn't go to my last year of Fargo due to a knee injury. That left a hole in my heart.
I came back and lost to Alston Nutter in 2018 in the Junior World Team Trials final. Then in '19 I lost to Dalton (Roberts) in the U23 Trials final. I had my heart ripped out there, too. I thought I could have had that spot, but Dalton definitely came prepared, he came to fight. It was a good learning experience just because I maybe went into that tournament a little too cocky. I didn't think Dalton was going to be at 63, I thought he was going 60. I just thought that I had that tournament in my hands and that I would be on the World Team. But it's a good stepping stone. Hopefully, we still have two more years (at U23), or one more year if we don't get to do it this year. I'll just push that much harder for the next one.
5PM: This is in the past now, but come to think of it, how was that turnaround between the '19 Senior Trials and the U23 Trials? A good number of athletes did it, but if I remember it was only like a week or so until U23 after the Senior Trials ended. 
DG: Oh, I loved it. Like I said, we were just getting done with folkstyle season so going back-to-back tournaments was no stranger to me. I was ready to go. I got a quick recovery and wanted to get back to it. I think that benefited me a little bit.
5PM: You did come out for 60 kilos at the Senior Nationals in December. Was 60 a challenge for you weight-wise?
DG: Yeah, it was definitely a challenge. I felt like I had cut my weight okay, but clearly, I didn't when looking at the first match. It was not good. 60 kilos was a bit of a stretch. At the same time, I wasn't quite in the right mindset for that tournament, either. A little bit with my training and some stuff going on. But I watch my matches and I can't believe it. It hasn't stopped me from wanting to get better because I know that I am better than that tournament by a long shot. We just need to fine-tune some areas and fix some things.
5PM: Granted there has been a really large gap here with the season getting shut down, but have you implemented a plan with regards to nutrition and periodization?
Dylan Gregerson: Well, I did, but as you're saying, there has been a long gap and a lot has happened. Right before all this happened, I went to camp in February in Colorado Springs at the OTC (US Olympic & Paralympic Training Center) and Matt Lindland and Gary Mayabb talked to me. They had this great opportunity for me to stay at the OTC. I moved out there for a month and then COVID happened, and we all got moved back out. I was at the OTC training full-time and starting to ask to work with a nutritionist but things fell out and I moved back to Utah. And now, I've been all over the place. But I'm getting something down. Things have been coming along here. Everything has worked out, for me at least. I know that it has been hard for other people.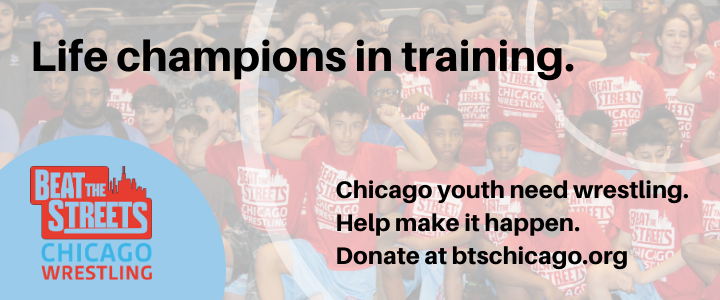 5PM: Taylor LaMont talked about it: you guys have been able to operate as normal pretty much these past few months. I take it you realize how fortunate of a situation that is given how there are spots around the country where guys still cannot practice yet. 
DG: I know what you mean, but honestly? Not really, because Taylor and I have been getting extra workouts at his house since eighth or ninth grade. It has kind of felt like…
5PM: What? Being normal?
DG: Yeah, exactly (laughs).
5PM: When you look at what's coming up, and we don't know yet exactly how events are going to roll out, how do you rank your priorities? Is fighting for a spot in the Olympic Trials at the top of the list? Is it making the U23 Team? If you had to compartmentalize these goals, how do you see them?
DG: I've thought about this a little bit, and you're right, even throughout this COVID season one thing has really been on my mind, and that is the U23 Trials. Just because of how bad the sting was last year. I had some bad blood. Plus, for however long I have been wrestling, I haven't done anything too crazy yet. I haven't gotten overseas, which is my goal. And I've got a long time. I'm planning on wrestling until 2028, so I have a couple more Olympic runs in me.
I really wanted to plan for U23 and just try to make a Team and head overseas so I can at least get some overseas experience under my belt a little bit. I planned hard for U23's. I still am. But, I have heard lots of words that it may not be happening. I have been trying to wrestle three or four times a week and get workouts in somehow. My plan is for U23's, and then Last Chance (Qualifier), for sure. That's the next goal. I kind of flopped at the Open, and the next opportunity to qualify is Last Chance, so I would put that second.
5PM: Whether they are contemporaries, active competitors or retired, who are some Greco athletes you have looked up to?
DG: Well, growing up, Taylor LaMont was always a huge name. I respected him a lot as a peer and friend. I always wanted to try and be better than him, even though he already had such a big name. But I thought, Man, I can do these same things, I just need to put in the work. Growing up, Taylor LaMont was a great competitor. That rivalry and friendship was good. Right now, Joe Warren. He has helped out at the OTC a little bit and has gotten in my head. All of the OTC coaches have been great. Gary Mayabb is a great technician and kind of a mentor. I don't know, there are a lot of people (laughs).
5PM: How has practice been so far during this camp? How has the vibe been with the guys who aren't from Utah?
Dylan Gregerson: It has been great. No one knows what's really going on but we're still going at it. It has all been positive. I haven't heard anything negative, just confusion. Everyone is talking about the same things, like, What's going on? Are things going to happen? And if not, we're just here to do what we love, and that's wrestle. This is why I love Greco. Even though it is a smaller population, it just makes everyone closer. We're all family. It has been great. It is like we're just having a family vacation doing what we love, while at the same time, putting in work.


Listen to "5PM39: Lucas Sheridan and Corey Hope" on Spreaker.
SUBSCRIBE TO THE FIVE POINT MOVE PODCAST
iTunes | Stitcher | Spreaker | Google Play Music
Notice
: Trying to get property 'term_id' of non-object in
/home/fivepointwp/webapps/fivepointwp/wp-content/themes/flex-mag/functions.php
on line
999