It's not like there were any guessing games. The one thing about wrestling, ambiguity is largely absent. Athletes know which objectives are prioritized, both in their own minds as well as those belonging to the federations for whom they compete. So, Per-Anders Kure (77 kg, NOR) entered the 2022-23 season aiming to make the World Team, and subsequently place high enough at the World Championships in order to qualify his weight class for the Paris Olympics. Because, if he could manage accomplishing such a feat, then the spot would very likely be his. Not complicated.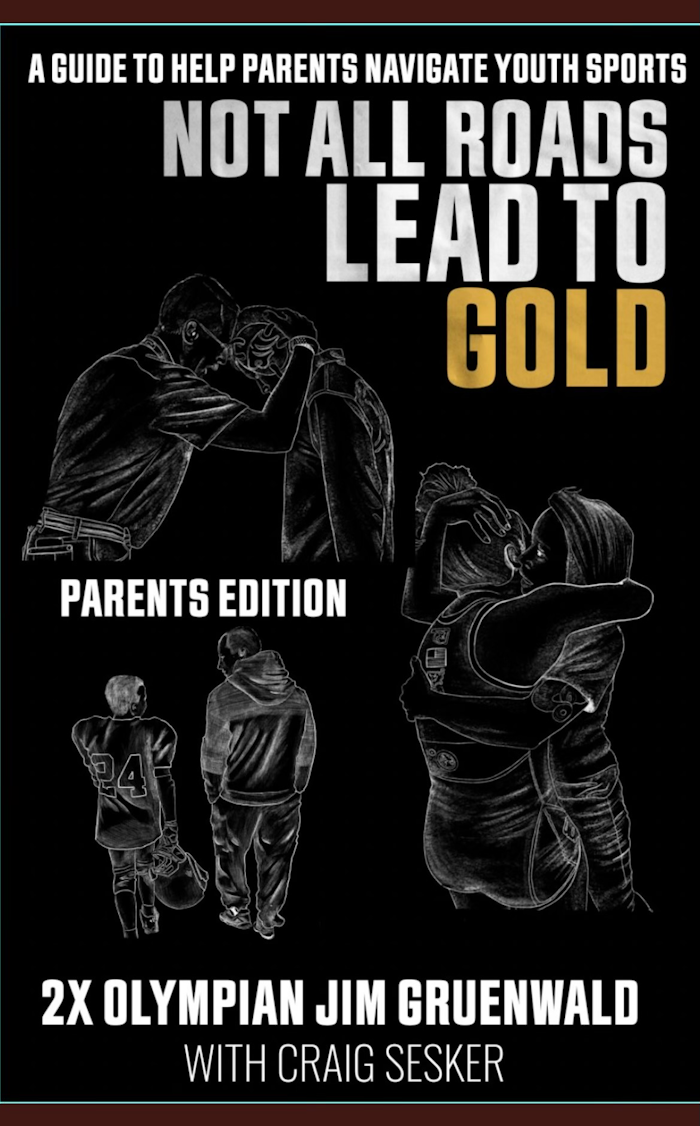 Oh, but no, it would eventually become extremely complicated for Kure. And jolting, painful, frightening, frustrating, and confusing.
The date was March 4. '18 Junior World bronze Kure had defeated two opponents earlier in the day at the annual Nikola Petrov Memorial in Sofia, Bulgaria and thus found himself in the semifinal opposed by reigning World Champion Azkhol Makhmudov (KGZ). A very tough counterpart in a very tough tournament. Nothing new, but certainly a stiff test at that particular time of year. Plus, they had met prior, back in '17 at the U20 World Championships. A little dose of familiarity.
From the whistle, Kure was the more insistent of the two, as he looked to hand-fight and drive Makhmudov onto his heels. Difficult, if only due to Makhmudov's stance and ease of pressure-release. A step-out occurred, with Kure surrendering two points instead of one. United World Wrestling has instructed their officials to become more liberal in distributing an added penalty point for step-outs, a sort of moratorium against fleeing. Kure couldn't stop his backwards momentum, therefore rendering the additional point unjustified, but he walked back to the center undaunted nonetheless. Soon the pair were entangled in the over/under position. Feeling an inclination to score, Kure wrangled Makhmudov for an arm throw and landed hard, corkscrewing straight down onto his forehead.
He was out cold.
A few seconds elapsed before the tournament doctor rushed in to check on him. Scary scene. Kure lied face down and motionless until he was rolled over to his back.  Cognizance was then achieved fairly quickly, and within a couple of minutes he demonstrated the full complement of his legs. Good. Kure required help getting to his feet, but could not stand. Not really. He knelt back down, clearly in intense agony, yet still mustered enough dignity, if not defiance, to shake Makhmudov's hand and, with assistance, depart from the mat.
What followed was as concerning as it was inspiring.
Kure underwent an x-ray in Bulgaria and was told that his neck betrayed zero fractures. It did not add up. He could barely move, and the situation worsened upon returning home. A physiotherapist ordered an MRI — and two days later, Kure received a phone call instructing him to immediately head to the hospital. As it turned out, he had not one, but two fractures in his neck (C-4 and C-5 vertebrae). There was also the news that, for all intents and purposes, his season was over. Just like that. And if post-surgical rehab did not go according to plan, who knows how that might have impacted his career in the long-term?
Rehab was a different deal. Kure didn't just attend physical therapy, he attacked it. Almost as if in complete despair, surrendering himself to the process the entire time. Norwegian National Team members do not have access to the same degree of healthcare resources as their American colleagues — meaning that, after a while, Kure was left to figure out the rest on his own. He had check-ups on his progress, sure, but past a certain point the responsibility to come back rested solely on his shoulders. There wasn't any other option. Now you look, and, improbably, the 25-year-old is preparing to take the mat at the World Championships in less than three weeks, with his goal of qualifying the weight and representing Norway at the upcoming Olympics still very much alive. Hard times call for hard men. It has to be that way.
Kure paints for readers the picture in full scope, detailing every meaningful moment experienced throughout his equally harrowing and motivating journey. Ever the pragmatist, he is able to tell his tale with a casual flair. Kure's insights come across as if he is merely explaining something that he just so happened to endure. Much in the same manner as he might describe a technique, or day inside the practice room. But then you hear the words, absorb them, and it doesn't take long to realize how and why this uniquely-disciplined athlete will soon be fighting it out against the best on the planet. Fighting, as it were, is apparently ingrained in his DNA.
5PM Interview with Per-Anders Kure
5PM: Take me through that moment in March. I saw everything, I saw what happened. What were you aware of at the time? What did you feel?
Per-Anders Kure: I remember that I passed out. When I woke up, I felt this pain in my neck. It was really bad. I tried to stand up, and I collapsed once; then I tried to stand up again and they just waved off the match. I tried to go back to the middle and wrestle on, but I had no chance. So, they waved off the match and I got carried back to the warm-up area. Then they put me on a stretcher and took me to the ambulance. I was in so much pain but I didn't think much of it. I went to the hospital and they took an x-ray. I was lying there in the bed waiting and the doctor came to me after an hour and said that there was no fracture, that I was good. Maybe two weeks and then I'd be able to wrestle again. I asked him, 'So, this pain I have, it's not dangerous?' He goes, 'No, no…' He did a couple of checks on me. He checked to see if I had strength in my arms and to see if my grip strength was okay. All seemed good. There was no fracture on the x-ray. He said, "You can just go home and carry on with your day but I'm going to prescribe some painkillers."
I went back to the hotel. I couldn't get the painkillers that day because it was too late, so I had to try to sleep through the night. I couldn't sleep at all. I was in so much pain. I understood that something was wrong but just thought that it was a sprained neck, you know? A really bad one. The other guys were going to Hungary for a training camp and I decided to just go home. There was no point for me. I could already see that there was no point for me to stay. So I went home thinking that there was no fracture.
I went to the physiotherapist on a Monday, so two days after. I said to him, "I have a sprained neck. I took an x-ray and it showed no fracture, but it hurts a lot. What should I do?" He put me on this bench and started massaging my neck and stretching it, cracking my back. I left from that appointment feeling terrible. I had this tingling down in my arms. The nerves all over my chest and my upper-arms were becoming numb. So I went back the next day and relayed that it hurt it really, really bad. He told me to order an MRI, which I did. Then he massaged my neck again a little bit, cracked my back. I had the MRI the next day. I got the answer after another day had gone by, so Thursday. They called me, "Hey, you have to come to the hospital right now, you have a fractured neck. Just rush to the hospital."
When I got to the hospital, they took another scan of me. A CT scan. Then they just ran towards me with this neck brace and told me to put it on. I had to stay at the hospital overnight. When I woke up the next morning, the surgeon was looking at me. Then he told me, "Your wrestling season is over. You can't wrestle for six months. Forget it." No, no, no, what are you talking about? I'm wrestling in two weeks. "No, you're not wrestling until at least September." I'm like, There went my whole season.
I was just always thinking, Okay, two weeks I'll be hurt but then it's going to be okay. It turns out that it was not okay at all. The doctor told me that the whole season was going in the bin there, but I'm back a little bit earlier than they said I would be.
5PM: What did the physical therapy process entail?
PAK: First thing after my surgery, I asked when I could start training again. They said to wait a couple of weeks, that I shouldn't be doing anything for the first couple of weeks and then I would be able to start training with a physiotherapist. I waited almost two weeks before I started training again. The first thing I started doing was the bicycle. I couldn't run, I couldn't do anything. So I just asked the physiotherapist what I could do. He said, "Practically, the only thing you can do right now is the bicycle." But on a stationary bike. Not outside, of course.
So, that's what I did. I just sat on a bike and started pedaling everyday. The first couple of weeks was just me bicycling. It started easy, one hour, just trying to get my body moving again. Then I quickly ramped it up to one-and-a-half hour or two-hour sessions. It didn't take too long before I was up to 10 hours a week on the stationary bike. Maybe 12, 13 hours sometimes. I was always thinking to myself that, Six months seems very long but I think I'm going to be healthy before that. So, I owe it to myself to be in-shape for when my neck is ready. I told myself, I'm going to make the World Team and go to Worlds.  It was important for me to stay in-shape, so I started bicycling a real lot to keep my conditioning intact.
After five or six weeks, I was allowed to train strength again. Just easy strength-training on the legs and lower-body. I couldn't strain my upper-body yet because of the neck. I bicycled a lot and did easy, easy strength-training on my legs. Mostly just machines, not any free weights. Leg presses and stuff like that for another three or four weeks, and then I started doing upper-body, as well. I think maybe 10 weeks after the operation I started properly strength-training. Of course, I took precautions and skipped some exercises. I think maybe at 10 or 12 weeks after the operation is when I started doing that properly.
Then we went to a camp in Northern Norway and I started wrestling really, really easy. Just basic technique and entries. No throws. Just entries. And I did all of this training with the neck cast on. I took it off after the European Championships. I was there just watching. I went to the doctor right after the Europeans and thought that I could start doing rehab on the neck. I took new a new CT scan and they told me that everything looked fine but that I still had to wait four more weeks until I could start rehabbing on the neck. The fracture was still not completely healed. I thought that right after the cast was off that I could start to rehab but I had to wait four more weeks. I just kept bicycling a lot and strength-training a lot. Then I finally got the green light to start rehabbing my neck. I started with a physiotherapist from the Olympic committee. We began with elastic bands on the head which he would pull and I would resist in every direction. We started doing rehab with the weights, and he would push my neck down and I would have to pull it up. We did that until I was tired. When I'd get tired, then we would stop.
View this post on Instagram
I have been doing that basically ever since. When I started rehabbing my neck is about the time when I started easy wrestling. Gradually, progressively, I started upping the intensity of my wrestling training. This was four months after the operation. If I got hurt in training, I stopped. But until I got hurt, I just pushed my body as hard as I could. That was my mantra the whole way — If it doesn't hurt, it's okay to do. If I did weights and it hurt my neck, then I would stop. But until then, I kept on lifting. I do the same thing with wrestling right now. I push my body to the limit all of the time and check what hurts, and what doesn't. If it hurts, I stop. If it doesn't hurt, I keep doing it. I figured that I could wrestle standing with no problem, as long as there were no throws. So, I started pummeling and doing entries to techniques before gradually increasing the load that I could bring on my body and on my neck.
It has been a slow and steady grind to get it back. There hasn't been a huge leap. I've always been testing to see what more I can do, what body part I can push next. Can I do this lift? Can I do par terre? Can I not? Can I do defense? The only thing I haven't touched yet is defense on the headlock (laughs). That is the only thing I haven't done yet, and I won't do it in practice. I'm saving that for the World Championships if someone wants to try it. It has been slow and steady trying to find what hurts, avoiding that, and doing everything else.
5PM: Before you came back for the Grand Prix of Germany, did you wrestle any live matches?
PAK: No. I was in Poland for training camp after (Wladyslaw) Pytlasinski. I went there to test how the body reacted to wrestling with international sparring. My body reacted badly but my neck reacted well. My neck was fine but body was tired, though. My body was so terrible. My neck was fine until actually the last day of the camp. We were just bagging our stuff and having one last strength-training before we left. Some weightlifting. I did this shoulder press where I pushed the weights over my head, and my neck just locked up. It hurt so bad. When they operated on me, they had put a titanium plate in my neck to screw in the C-4 and C-5 vertebrae. I thought that had popped out because it hurt so much. It was only a simple movement, just pushing the weight above my head, and it stuck with me for a long, long time. Actually all the way until Germany. When I was wrestling in Germany, I had terrible neck pain.
But right now, it's okay again, so it wasn't the plate. It was just that the pressure on the nerve around my neck has been pretty bad after the surgery and there was something about that movement that hurt terribly. But Germany was the first time I wrestled matches, and the first time I did international sparring was in Poland one week before.
5PM: Who looks after you now? Do you still see a physiotherapist?
Per-Anders Kure: No, not really. We don't have a physiotherapist for the Norwegian team. We have some guys who we ask for advice and are at our disposal, but we don't have a designated physiotherapist or doctor, or anything, for our team. So I have just been doing what the physiotherapist told me the first time; and I asked the Danish physiotherapist for help here in Finland since the neck was so bad after Poland. I have been getting some treatment from him, but we don't have a doctor or physiotherapist. Right now, I'm just following my own and others' advice, just doing whatever I can and trying not to get hurt. I'm not following a rehab plan right now.
5PM: Now that you're in Finland for training camp, how has your body been responding?
PAK: Ah, not too good. The neck is okay; but there is a difference between being in-shape and being in wrestling-shape. I feel, especially now, that in Germany we all got Corona. I think that's what made everyone sick, and I was also sick. I think that there were some German guys who tested positive for Corona right after, and everyone at the camp got sick. So it's highly likely we all got Corona.
My body has been feeling off a bit this week, but in Germany I felt really, really good. I was really good in Germany, actually. My body felt great. I feel strong right now, I feel in-shape. It's just that the conditioning and the wrestling shape needs to be touched-up a little bit. I think that is also normal because you're in a hard training camp and pushing your body to the limit. Now it's almost time to let go and just relax until the World Championships, to build this shape and the energy to perform. I'm just trusting the process and hoping that my body will recover now. That is what I struggle with the most because I haven't wrestled the whole season. The recovery time between matches and between practices is longer than usual. I get tired after one match. I could wrestle all-out for one match but then my body shuts down way harder than normally. It is going to be a struggle in the World Championships. But I've done all I can to be in the best shape that I can, so it all has to work.
5PM: What about par terre? Let's say, doing gutwrenches and rolling someone over the top of you. Has that been normal for you?
PAK: Yeah, that's no problem at all. My attacking from par terre is good. It doesn't matter if I roll. I can do anything, actually. The only thing I haven't tried much yet is defending the headlock. That is the only thing that might kind of be a surprise in how it's going to go in the World Championships. Because, I felt like if someone turns my head really, really hard — like, trying to do a headlock or something — I can get a little bit of pain in the neck. But no one has really tried to get a headlock on me yet, although I do feel really strong in my neck. I feel like I could defend that pretty well. I'm not so particularly scared of any situation in a wrestling match right now. I feel like I have it under control. Maybe not the match, but my neck is under control. My neck feels really, really strong. There are no positions that are rough for me right now. It feels really good.
5PM: Your season got interrupted just as it was starting to heat up.
PAK: Yeah.
5PM: Maybe you haven't had as many matches as others yet, but you're in camp… You ever hear the phrase "ring rust"? Is that something you are trying to knock off of you in Finland?
PAK: Yeah, yeah. Especially in Germany, I felt the nerves really getting to me when I came back. When I went to Germany, I was like, Okay, I'm going to have low shoulders, no pressure, I'm only trying to have fun and check if the neck is okay. But then I was also thinking, I want to show the coaches that I want to make this World Team so I need to perform. Then the shoulders got tight really quick, and I got really, really nervous. But I pulled it all together when I got out on the mat. Now, I lost the match against the Swedish guy (Albin Olofsson), but I actually feel like the match wasn't that bad. You know when you're behind 1-1 or 2-2 and it's the last point? That is what basically happened to me. I was behind 2-2. He was leading on the last point. We both got par terre and one point each. So I lost 3-2 because I challenged for my attack and didn't get the points for it.
Before that match, I was like, Okay, I'm not ready for this. But the main difference between Germany and now, and before the World Championships, is that my preparation is much, much better. I feel like if I do the work before the competition, then I usually don't get nervous and I don't feel the pressure. Or the "ring rust", you could say. I feel like I am going to show up for the World Championships ready and without any doubts in my mind. Because, that's really the worst part if you haven't had many matches. You could feel the doubt just creeping in. So, that's the most important thing to knock away.
We have done some of that here in Finland. We had this match day where there is only one pair on the mat. It is simulating having a championship. I got some matches there and my body feels really, really good, actually. I think it's the COVID just creeping in, sitting there, and ruining some of my training. But I feel like my preparation has been really good. I have been training really, really hard this year. I have been working so hard to get back.
When I finally get onto that World stage, my body — and especially in my head, I think — will be very content with what I've done and I'll try to take every match as an opportunity instead of this huge deal. It is just going to be an opportunity to perform, do well, have fun, and we'll see how far it takes me. I feel okay. I feel strong. My par terre is good, my stand-up is pretty good… I just have to work on what is slowing me down right now, which is my conditioning. Especially as the day goes on, I think that is going to be my biggest hurdle to cross. But when you are building a form before the World Championships, something is always going to feel off, feel wrong. I think that in two-and-a-half weeks I will be ready.
5PM: It was a unique situation this year between your country and Denmark with sharing coaches. Now your program is stabilized with Mariusz Gicewicz as head coach. Norway had to make the best out of bad circumstances but what was the biggest positive you got from your country and Denmark pairing up together this year?
PAK: For sure it has to be the Danish team and their ideas and philosophies, what they bestowed upon us. When Thor (Hyllegaard) and Szymon (Kogut) came to our team, we didn't know much about how they trained and what their philosophy was. We had only focused on ourselves, you know? We didn't have much idea of what they did or what they stood for — but having them with our team was really a game-changer. Now that Szymon is out of our team and has to focus on the Danish guys, their philosophy still sticks with us. Our new coach is a really good friend of theirs and he has the same ideas. Our other coach has also learned a lot from Szymon. Their way of training has become our way of training now. Of course, we put a little bit our own touch into it, as well.
But I have to say that it has been very pleasant and nice, and a really good change for us. Everyone has been really pleased about the work the Danish guys did with our team, and it was an amazing experience working with them. Unfortunately for me, I couldn't work too much with the Danish coaches before I got injured; but I mean, we still work with them, we still talk with them at camps and stuff. The Danish philosophies and training style, how they operate as a team, has been implemented into our training, as well. And we are all the better for it.
5PM: You had gone through an injury that is rare and extremely serious. I think you have certainly proven how tough you are to come back like this, especially so quickly. What is the biggest thing you learned about yourself during this process?
Per-Anders Kure: That life without wrestling is boring (laughs). But seriously, it has been a really hard test for me mentally. I'm not sure if I have gone through a depression or not, but some of my coaches and other people have said that I have been depressed at times. It has been really, really tough. Really, really hard, especially for me because I lay all of my eggs in one basket with wrestling. And it doesn't pay much, it doesn't give me any life opportunities outside of wrestling right now. My only goal is to do well at the Worlds or Olympics and take medals, and be the best that I can be. That's my only goal right now. To see it almost slip away because of an arm throw that went bad has been a really challenging thing.
I think what has been tested most is my patience. Having to wait to come back and just sit on the sidelines while watching the season go by has been really, really hard. But I hope, and I think, that I have been handling it pretty well. I've been trying to not be too negative to my Team and instead try to be a positive addition to the team in any way I can. I hope that I have been. Obviously, I can't speak for what they feel, but I have been trying my best to be present and not shut myself down inside. I think that it has given me time to focus on being a better teammate. I think that is what I've learned from this: if I back the Team, the Team backs me, and it is important to have someone to share the burden with because dealing with this alone is really difficult. It has been amazing to watch as the guys did super-well at the Europeans and being excited for them. I'm looking forward to joining them and doing well with them. That has been my motivation, to be on the Team again and to perform with them.




Listen to "5PM55: Recapping Final X with Dennis Hall with words from Koontz, Braunagel and Hafizov" on Spreaker.
Listen to "5PM54: WCAP's Ryan Epps and a Final X Greco-Roman Preview" on Spreaker.
Listen to "5PM53: Northern Michigan assistant Parker Betts and USMC Captain Jamel Johnson" on Spreaker.
SUBSCRIBE TO THE FIVE POINT MOVE PODCAST
iTunes | Stitcher | Spreaker | Google Play Music
Notice
: Trying to get property 'term_id' of non-object in
/home/fivepointwp/webapps/fivepointwp/wp-content/themes/flex-mag/functions.php
on line
999