66 kilograms is the most reliable weight class in the sport. It doesn't matter what year, what quad, or how much turnover has come around, Greco fans will always find what they are looking for right here. Thankfully, 2017 is no exception. The only athletes missing at 66 are the reigning Olympic champion and his runner-up and while that would be construed as a bummer for other weights, it really isn't here. That's because there is more than enough firepower elsewhere on the planet to make up for the loss.
Is there a big-time favorite at this weight? Yes — Russia's Artem Surkov will be strolling onto the mats in Paris coming off of one of the most dominant campaigns in recent memory, as it's been over a year since the last time he has even dropped a match at a notable event. But it isn't as if Surkov (or anyone else) should be expected to stomp through this thing. Multiple past Olympians and World medalists adorn the bracket, a few of which who are just starting to come into their own. And yes, America's own Ellis Coleman (Army/WCAP) is in the argument, as well. So for those hoping to witness the very best of what Greco-Roman has to offer at the World Championships next week, as always, 66 kilos is a dependable place to hone in on.
2017 Greco-Roman World Championships — 66 kg
Artem Surkov — RUS, world no. 1 (2015 World bronze medalist, 2015 U23 European Championships gold medalist, 2016 Golden Grand Prix gold medalist, 2017 European Championships gold medalist)
The most dangerous finisher in the sport right now, Surkov offers an assortment of problems for would-be vanquishers. His length is such to where he has little to no trouble reaching around the back to whip slide-by's and go-behinds. Opponents also can't slow him down by grabbing at his fingers because if they try to, he's not worried about fighting his hand free; instead, Surkov will use that opportunity to knife in an underhook with his other arm (often his right) and then he will tirelessly pummel in so he can get to his considerable arsenal of attacks. Several of the Russians have been hurt by the lack of forced par terre, but he isn't one of them. Surkov wants takedowns and throws and even if he can't get them, he'll be rewarded by the officials for his effort. You're seeing an athlete who is currently at the peak of his powers and that figures to continue in Paris.
Soslan Daurov — BLR, world no. 3 (2016 Olympian, 2016 University World silver medalist, 2015 European Games silver medalist, 2017 European Championships bronze medalist)
Daurov offers a style that American fans can relate to. He'll go hip-to-hip and dog it out with the best of them. But Daurov is also somewhat of an outlier compared to most Europeans because he also likes to attack waist-back, hips-out. From here, he can be a duck-under machine. He wades in, waits for counter-pressure, and boom — he's in on the body. Daurov has been around for awhile but his coming-of-age moment could be his fifth-place performance at the 2015 Worlds in Las Vegas where he enjoyed crushing wins over Hammet Rustem (TUR) and Seung-Hak Kim (KOR). He didn't win a match in Rio, but moved up to 66 for the University Worlds, which is where he's been ever since. Daurov scored a nice victory over Danijel Janecik of Croatia (see below) at the Euros in May before dropping a frustrating semifinal bout to 2016 Olympic champ Davor Stefanek (SRB, world no. 2) on his way to bronze.
Almat Kebispayev — KAZ, world no. 6 (2011 World silver medalist, 2015 World bronze medalist, 2010 World bronze medalist, 2008 University World Champion, 2011 Asian Championships gold medalist, two-time Olympian)
You might say Kebispayev is one of the hardest dudes at this weight and if you're a fan of the sport, you should automatically be a fan of his. Kebispayev, for all of his credentials and abilities, is a fighter. He's out there to fight first, score second. You know those times when an official has to warn athletes for keeping their heads up or to relax with the clubbing? Kebispayev doesn't have time for that, as no one enjoys rough contact more than he. But this isn't just some brawler. Kebispayev is an enthusiastic thrower who goes for anything he can latch onto standing up, be it a grinding arm throw (there's not a lot of prettiness there), reverse lifts, bodylocks…whatever works. He took a silver to Sang-Hoon Oh (KOR) at this year's Asian Championships after a 1-1 showing in Rio. Despite his resume, it's up in the air as to whether or not Kebispayev is an actual contender for a medal next week, but it's a safe bet his presence will be felt either way.
Danijel Janecic — CRO, world no. 13 (2015 FILA Grand Prix gold medalist, 2017 Hungarian Grand Prix gold medalist)
Before this year, Janecic might not have been considered a viable candidate for a spot on the podium at the World Championships. He has played the role of capable opponent with a well-rounded skill-set, just not necessarily a guy who was going to surge to the top of a major leaderboard. But something has started to click and you can see it in his matches dating back to last year. Janecic has become more assertive in contested tie-ups, apparently realizing that an impetus on trying to score would serve him best in the current rule-set. So now, he's breaking out by taking effective offensive measures, like slugging his way to the center if he's back on his heels or roping underhooks and waffling over opponents to put them off-balance. As such, his transition game has improved, too. Janecic was a revelation at the Hungarian Grand Prix in March, tech'ing out everyone in his path, including 2016 U23 Euro champ Mateusz Bernatek (POL, world no. 14) in the finals. If that version of Janecic shows up to Paris, it could get interesting for Croatia.
Ryu Han-Soo — KOR, world no. 15 (2013 World Champion, 2015 World silver medalist, two-time Junior World bronze medalist, 2014 Asian Games gold medalist)
Ryu is the main reason Surkov was a bronze medalist in 2015, as the Korean edged the Russian 1-0 on a semi-dodgy passivity call late in their round-of-16 match-up. Eventual Olympic runner-up Migran Arutyunyan (ARM, world no. 12) then squeaked past him in Rio, where Ryu would wind up fifth. And that has been it for him, he has not competed since last August, so it's a wonder how par-terre-less Greco could affect his game, just because Ryu is such an efficient (and beautiful) lifter when he has gotten his opportunities to do so. It's his ability that helped him win the Worlds in '13 and why the opposition feared getting dinged so much that he could force them into making mental errors on the feet. That being said, this is Ryu we're talking about. So long as he is in shape (which he always has been and will be) and ready to push the action, he just might be adding to his already-impressive medal collection.
Miguel Martinez Palacios — CUB, world no. 11 (Four-time Pan Am Championships gold medalist, 2016 Grand Prix of Spain gold medalist, 2016 Olympian)
It shouldn't be a surprise if Martinez Palacios is in the hunt. Few wrestlers at 66 kilograms offer the complete package the way he does. Martinez Palacios is quick, powerful, and technical. He also has some length. His shortcomings aren't glaring, but if there is one thing he could do better, it'd be to center in more. Martinez Palacios (or simply Palacios, if you prefer) doesn't show a ton of "ring generalship", which is a problem given passivity criteria. That means he needs to sustain a busy work-rate, which is also another point of spottiness for him. But in the actual context of wrestling with another human, this man is tough to mess with. Martinez Palacios lost out to super-freak Rasul Chunayev (AZE, world no. 1 at 71 kg) first-round at the Olympics on the latter's run to bronze and has done okay since, netting a third at the Cerro Pelado International at home followed by a win at the Pan Ams in Brazil, his fourth.
Elmurat Tasmuradov — UZB, world no. 10 (2016 Olympic bronze medalist, two-time World bronze medalist, 2011 Junior World bronze medalist, 2015 Asian Championships gold medalist)
Perhaps the best true athlete in the weight class. Tasmuradov, before he jumped up to 66 this year, consistently demonstrated a level of control over his own body that at times, bordered on scary. There is just nothing he cannot pull off physically, which has obviously made for plenty of highlight-reel moments in his career. Tasmuradov was a legit contender for gold in Rio and though he was eventually turned back by eventual champ Ismael Borrero Molina (CUB, world no. 1 at 59 kg), his tournament was outstanding overall and culminated with a bronze following an utter destruction of two-time Olympian Ersan Eraliyev (KGZ). With his body no longer able to stay at 59 comfortably, Tasmuradov moved up to 66 for the Golden Grand Prix and didn't look right. He was tentative in spaces and any size advantage he enjoyed previously was gone. At the Asian Championships, he wasn't exactly back to his old self and checked in with a fifth after getting pinned in the bronze medal bout by Ali Reizol Arsalan (IRI, world no. 6). Tasmuradov knows how to perform on the big stage, which is why it's tough to ignore him, but recent evidence suggests he needs more time in this weight class.
TEAM USA: Ellis Coleman (2012 Olympian, two-time Junior World bronze medalist, 2014 Pan Am Championships silver medalist)
Coleman's tale is well-known. A star at Oak Park High School under revered coach Mike Powell, Coleman went on to become one of the best age-group prospects of his generation, garnering two Fargo titles before adding two bronze medals in consecutive years at the Junior World Championships. The best part about Coleman's early start is that he didn't waste any time. As soon as he became a full-time Senior, he cemented his place nationally by making the 2012 Olympic Team. The "Flying Squirrel" stuff was nice, but earning a spot in the London Games made it clear that Coleman was more than just a showman; he was also an athlete who demanded to be seen as a long-term threat to everyone stateside. When he secured his place on the Senior World Team the very next year, that point was driven across even more.
He seemed to be going strong headed towards 2014, but then injuries started popping up. Coleman was too good all-around not to be able to put up representative efforts whenever he competed, but his momentum had been derailed, at least for the time being. 2015 brought with it a rebound. Coleman got in a litany of international matches just ahead of the 2015 US Nationals/Olympic Trials Qualifier. At that event, he appeared to be rounding into form, defeating fellow 2017 World Team member Patrick Smith (71 kg, Minnesota Storm) in the finals. Principle domestic challenger and close friend RaVaughn Perkins (71 kg, NYAC) eeked out a decision against Coleman in the Olympic Trials semifinals, which in a way, resulted in the dawn of his next rival — Alex Sancho (66 kg, NYAC-OTS). Sancho got the better of Coleman in the third-place match and then beat him even more decisively in the semis of the non-Olympic Trials this past November. Revenge wasn't Coleman's only motivation at the 2016 US Open, but it was part of the program just the same, as he took a tight controversial decision over Sancho in the finals to claim his third National title. He had gotten one back, Coleman did. He might not have evened the score with Sancho, but the win in Vegas showed Coleman still "had it."
But however valuable that victory seemed to be at the time, what took place at the Thor Masters Invitational in March meant way more. The event, held in Denmark, traditionally offers a cavalcade of strong Scandinavian and Eastern European competitors and 2017's edition was no exception. But it was here where Coleman rediscovered his flow, that undefinable essence that helped propel him to domestic stardom years prior. He was confident, physical, and creative as he tallied four victories on the day, including one over 2014 World bronze medalist Edgaras Venckaitis (LTU). An injury to Coleman's shoulder kept him from advancing further, though he was on pace to medal if not win the tournament outright.
This all led up to the World Team Trials in late April. Coleman opened with a victory against Marine tough guy Ray Bunker before decisioning a returning Brian Graham (Minnesota Storm) in the semis. As expected, it was another showdown with Sancho, this time in the best-of-three finals, with the winner punching his ticket to Paris. They traded victories in the first two and then Coleman took the third and decisive bout of the series, all three as tightly-contested as could be.
The last time we saw Coleman was at the Tbilisi Grand Prix in Tbilisi, Georgia where he went 1-2 on the day. But his record from that event is not nearly as important as how he looked. Similar to Thor Masters, Coleman was clicking just fine. He expressively dictated the tempo, creating the kind of cutthroat angles very, very few could even hope to replicate. And just think — that tournament was deemed to be practice by the American squad. Simply put, there may be a good number of wrestlers at 66 kilograms worldwide with glitzier resumes and credentials, but not one of them is more physically capable than this guy. US fans want an Ellis Coleman who is liberated, fearless, and motivated, and it looks like that's exactly what they'll be getting.
ALSO IN THE RUNNING:
Kamran Mammadov — AZE, world no. 12 (2010 Junior World Champion, 2016 World Military Championships silver medalist, 2012 Golden Grand Prix gold medalist)
A bruising slugger with just a hint of some flowery technical ability, Mammadov will present a very legitimate test for whomever he faces. Overlooked by some just because he hasn't been out there a ton this year with the exception of the World Cup and the Islamic Solidarity Games, but definitely a guy higher seeds would like to avoid early.
Parviz Nasibov — UKR, world no. 18 (2014 Cadet World silver medalist, 2015 Cadet World bronze medalist, 2017 Junior European Championships gold medalist)
At just 18 years of age (Nasibov turns 19 a few days before action begins), Nasibov's inclusion here is a little puzzling if only because Ukraine figures to have other options. But he was good enough for that country to send to both the Senior and Junior Euros (he won the latter). Nasibov might be young, but he is also fast for this weight class and hunts for points every chance he gets.
2017 Greco-Roman World Championships
AccorHotels Arena, Paris, France

Monday, August 21st —  71 kg, 75 kg, 85 kg, 98 kg
Tuesday, August 22nd — 59 kg, 66 kg, 80 kg, 130 kg
Live streaming available in the United States on Trackwrestling.com
SUBSCRIBE TO THE FIVE POINT MOVE PODCAST
iTunes | Stitcher | Spreaker | Google Play Music | RSS
Comments
comments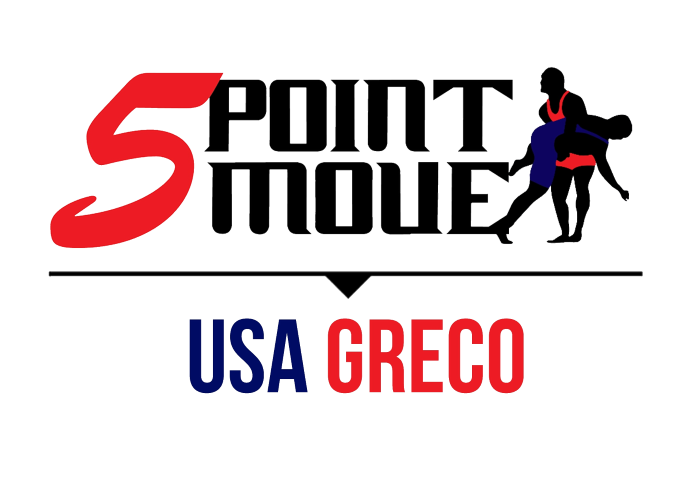 Notice
: Trying to get property 'term_id' of non-object in
/home/fivepointwp/webapps/fivepointwp/wp-content/themes/flex-mag/functions.php
on line
999