If there is one thing the 2017 Greco-Roman World Cup taught us this week, it's that Russia absolutely needed all the help it could get.
Backed by a roster just about overstuffed with Olympic and World medalists, Russia dominated the teams they were supposed to, namely Kazakhstan and Germany. Truth be told, Russia went to its backups mostly for both of those respective duals and it didn't really matter all that much. But against Iran and Azerbaijan, the high-profile elite talent Russia holds in spades was certainly necessary in order to emerge victorious.
You look at these things on paper and it's akin to scanning the lineup for the history-making 1998 New York Yankees, isn't it? .300 hitters in all the right places, sparkling accolades for each player, and then you compare and contrast said lineup to everyone else's and you are left in awe. Every at-bat is going to result in a base hit. Every game a display of superior offensive prowess so profound, that no game is even going to be remotely close enough to call upon the relievers. All the pitchers are going to throw complete games and the masses will go home not only happy, but relieved their expectations were met.
Of course, that isn't exactly how it goes down. Games wind up close and competitive and although the team deemed the favorite might prevail most of the time, you realize that, Hey, they really needed everyone to pull this one out. This is what you got with Russia's performance in the World Cup against Iran and Azerbaijan. Those duals were anything but dominant victories. Several key matches could have and almost went the other way and perhaps on another day and time, they do. But that's the point.
IF Russia doesn't load up its roster with the likes of perhaps the best pound-for-pound wrestler in the world in Roman Vlasov (75 kg, world no. 1), 2016 Olympic champ Davit Chakvetadze (85 kg, world no. 1) and 2016 Rio bronze winner Sergey Semenov, the argument could be made that they don't win. Simple as that. Because for as good as their understudies are and have been in the past, the truth is, these duals at the rocking Kowser Sports Complex in Abadan City, Iran were going to be close no matter who was out there. And if that is the case, you might as well shuffle out your most keen assassins, the equivalent to pushing your chips to the center of the table. To have played it any other way might have exposed vulnerabilities too daunting to overcome otherwise.
59 kg-80 kg
Against Azerbaijan, two sequences delivered false promises of a reckoning and they both took place in the first two bouts. At 59 kilograms, Mingiyan Semenov (RUS, world no. 6) collected Taleh Mammadov (AZE) at the edge, swooped underneath for a high-dive, and brought it backwards through his arch for four points. The end result was a 9-2 victory for Semenov, who was largely neutralized for the remainder of the match. A weight class later, Artem Surkov (66 kg, RUS, world no. 9) blitzed Nofal Babayev (AZE) with a throw before using two gutwrenches to put a bow on the proceedings. If you didn't know any better, you're forgiven if you thought that this would be the beginning of a light show, some non-stop demonstration of force by a squad purposely constructed to rain magma-covered meteors down on its opposition. Alas, that is not how it happened. These things, they're rarely conquered without palpable resistance.
Rasul Chunayev (AZE, world no. 3 at 66 kg), regarded for his otherworldly athleticism and penchant for the dynamic, was unable to break through with his patented aerial arsenal versus Abuiazid Mantsigov (RUS, world no. 10), but what he did do was provide Team Azerbaijan with a passivity-laden 2-1 win it needed in the worst way. The train had been slowed down just enough to allow for a brief respite. Vlasov came on next for Russia and it is all-too apparent that the lack of forced par terre, the "mat wrestling" of Greco-Roman, is something he will need to adjust to. Until it returns, that is. Elvin Musaliyev (AZE, world no. 7) offered Vlasov a stiff test in the exchanges and if it wasn't for the Russian's perceived willingness to engage, the story might have been different. Mursaliyev did little wrong; he declared his intentions, picked and pecked at the two-time World and Olympic Champion, it's just that he couldn't yield a return on his investment.
Vlasov won the match more because of his positioning than his output. Optics matter in Greco-Roman wrestling. In a big way. The ambiguous nature of passivity lends itself to sometimes seeing what isn't there and missing what actually is. It is not that Vlasov didn't deserve to be awarded the two passivity points he needed to escape with a 2-0 decision. He's a terrific worker. But the idea that Mursaliyev was completely at the mercy of Vlasov's approach on the feet is lacking in evidence.
The two bouts of the dual that Azerbaijan HAD to have, they got. Rafik Huseynov was down 1-0 to Adlan Akiev (RUS, world no. 13) in the second and threw his foot down firmly on the gas pedal to muster up a late passivity call in his favor to take the match on criteria. No, it's not what makes this sport great. Passivity does not make Greco exciting. However, sometimes, it can add a tinge of drama in contests where it matters. So long as no other criteria is involved, passivity, for how questionable it often is, can get your heart-rate jumping. Especially if you have a rooting interest. When Huseynov received his point, it was like Azerbaijan got a lift, a momentary reprieve. Momentary as in, temporary.
80 kg-130 kg
Russia's most accomplished cast of characters were only broken out for two of the duals, which meant that Chakvetadze was getting the call over 2015 European Games gold medalist Evegeny Saleev (world no. 9). Chakvetadze's first match of the Greco-Roman World Cup was against Iran — he bludgeoned Hossein Nouri (IRI) with two big throws to pound out a second-period tech. Islam Abbasov (AZE, world no. 7) didn't go down as easy. If anything, it was Abbasov who was in control late. The score was knotted at one with both wrestlers having been rewarded passivity points. Abbasov seemed quite close to earning another, but it was Chakvetadze who got the call, surviving with a 2-1 win that really, said way more about Abbasov than it did the Russian. To his credit, Chakvetadze never got lazy, never gave off the air of presumptuousness that things would break in his favor. But it was a common theme among Russia's stars — the less mat wrestling involved, the more they come down to Earth.
Leave it up to Orkhan Nuriyev (98 kg, AZE) to throw a wrench in the works. Nuriyev lost a heartbreaker to Yahor Yaskavets in Azerbaijan's dual with Belarus on Thursday. He was leading the whole way until Yaskavets broke out a searing double-overhook throw to take the lead and ultimately, the bout. In his next time out, Nuriyev hustled and bustled his way to a 1-1 criteria win over Volodymyr Vasilyev (UKR). With Russia, he had the perfect opponent in Maksim Safaryan (RUS, world no. 13). If you are new to Safaryan, the deal with him is that he is a bit of a front-runner. He knows how to hang on the edge of the cliff when he's up. Safaryan, maybe due to the fact his muscles hog all of the oxygen in his body, also wilts. Not that it's a given Safaryan is going to break — after all, we're talking about a world-class athlete here — but when pressed by others in his class, Safaryan's wanting for reserves comes back to haunt him.
That is what made Nuriyev's 3-0 shutdown of Safaryan so compelling. The damage was done early. Nuriyev worked Safaryan out of bounds for a point and then later in the first period, got tight on a drag and cruised behind for a takedown. That was IT. For all of his explosiveness, Safaryan had little to offer the rest of the way because at the most critical junctures of the match, Nuriyev was still the fresher guy.
The final match of the two-day event was also the most tension-filled. The two Rio bronze medalists at 130 kilos, Semenov and Sabah Shariati (AZE, world no. 4) provided a stark contrast in styles. Semenov is the better athlete of the two. That has been evident since he was at the Junior-level. Semenov is not beholden to the usual plodding offensive approaches most heavies seem to take. He can break away for high-dives like a lightweight or swoop behind for throws. For his part, Shariati isn't a cliché  either, though he is much more of an upright competitor in the clinches and plods while engaging. This is where the pair veer off — Semenov has an easier time creating angles and exploding through them whereas Shariati is forced to prod his way into meaningful contact.
Semenov won this 2-1 heart-pounding thriller early. All it took was a step-out, the only offensive point scored in the meeting and it came when he was down 1-0 to Shariati on a passive knock. With only three points scored throughout the entire match, it probably seems as though there wasn't a whole lot going on here, but that's incorrect. Shariati was very close numerous times in the second period to hipping Semenov over either for a step-out near the edge or even a takedown altogether. He was lassoing overhooks and merely jutting his hip in, a very common and basic tactic American folkstyle fans are familiar with — it's a whizzer. Shariati has went to this several times in the past and every now and again it has been useful in setting up attacks to the body. That wasn't going to happen here, Semenov's balance for a big man is far too significant to fall prey to such a maneuver. But it could have opened up other attacks or simply resulted in a point or two had Shariati not kept bringing his left leg into the mix.
It was Shariati's downfall. Down 2-1 with little time remaining, Shariati once again wrapped around Semenov's right arm with his left and appeared to almost have it. Close is never good enough and it wasn't here. Especially not when you are lacing your leg in for that extra leverage. Rightfully, the official caught it. The thing is, Shariati had another chance right at the end. Near the boundary, he moved Semenov off his spot and seemingly off the line as time expired.
………………..
The win gave Russia its seventh World Cup title and for now, cemented the Eastern Bloc power's status as the preeminent program on the planet once more. It did raise a couple of individual questions, too. Everyone is waiting for United World Wrestling to bring ordered par terre back but until that happens, are guys like Vlasov and Chakvetadze actually vulnerable? Great wrestlers lose matches, that happens. Constantly. But without par terre, gone is the safety net wrestlers like Vlasov have relied upon to pick up big points at the most opportune times. When the potential to dominate opponents from one position is taken away, the playing field at least appears to be leveled, if only temporarily. What's more, it will also be interesting to see what Russia's plan will be for the European Championships in May and who they will be bringing based off of this week. Preliminary word has it that Nikita Melnikov (98 kg, world no. 5) is going to be ready for that event.
As for Azerbaijan, its long-time standout at 59 kilograms Rovshan Bayramov (world no. 8) only made one appearance at the Greco-Roman World Cup, losing by fall to Turkey's Hammet Rustam. There is no news as to whether or not Bayramov suffered an injury or if maybe, he's not currently Azerbaijan's number one option right now. Also, what is Nuryiev's place on the depth chart going to be? Outside of getting caught by Yaskavets, he performed above expectations and has some momentum cooking for the rest of the year.
2017 Greco-Roman World Cup Notes:
Russia only earned two technical falls during the Cup — one on Thursday (Chakvetadze/Nouri) and one in Friday's final (Surkov/Babayev). There were 17 technical falls combined throughout the event's 16 dual meets.
2015 World Champion Yousef Ghaderian (IRI) will be re-appearing in the United World Wrestling Top 20 rankings next month. During his 3-0 performance at the World Cup, Ghaderian scored wins over reigning 80 kg World Champ Ramazan Abacharaev (RUS, world no. 1) and the man Abacahraev defeated to win gold, Aslan Atem (TUR, world no. 2).
2011 World Champion and 2016 Olympic silver medalist Riza Kayaalp (130 kg, TUR, world no. 2) was defeated in his only match by Benham Aryatapeh (IRI). Aryatapeh was another Iranian wrestler who performed well. His only loss came to Semenov on Thursday by a passivity point.
Comments
comments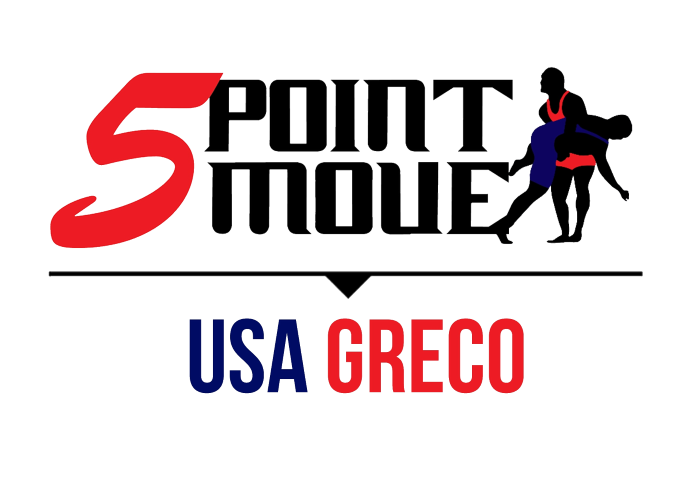 Notice
: Trying to get property 'term_id' of non-object in
/home/fivepointwp/webapps/fivepointwp/wp-content/themes/flex-mag/functions.php
on line
999