This weekend, there are two major Senior international Greco-Roman tournaments being held in Europe — the Wladyslaw Pytlasinski Cup in Warsaw, Poland and the Grand Prix Zagreb Open in Zagreb, Croatia. Both events will stream live via the internet, and both tournaments are expected to host a stout collection of World-level athletes.
Traditionally, these tournaments operate months apart. Zagreb owns the winter; Pytlasinski, the summer. Alas, we're living in weird times. The pandemic shut down every international event at the Senior level (and elsewhere) from March until this very week. A variety of countries began running domestic tournaments late last month but that isn't the same thing. Greco thrives on top-tier international tournaments. They are the style's life blood. The Olympic Games being postponed was bad enough; the proceeding eight-month hiatus following the early stages of the pandemic have been even worse.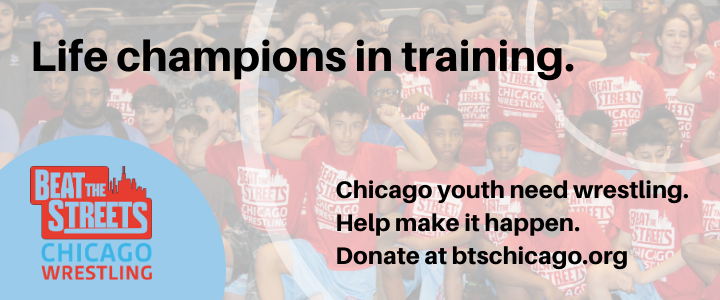 Greco needs Zagreb and Pytlasinski right now in the worst way. Zagreb more, if only because the degree of participation in that event is anticipated to offer a fuller scope of elite-quality competitors.
2020 Grand Prix Zagreb Open
As of press time, the 2020 Grand Prix Zagreb Open lists 71 wrestlers from six nations — Croatia, Hungary, Serbia, Slovenia, Sweden, and Turkey. But that's not all. Bulgaria and Moldova are also sending athletes, with '18 World silver Kiril Milov (97 kg) and Daniel Aleksandrov (82 kg) already confirmed for Bulgaria. Moldova is brining '18 World silver Victor Cioabanu (60 kg) and two-time U23 World titlist Daniel Cataraga (77 kg). In total, Zagreb is likely to see approximately 100 registrants spread across ten weight categories with a long list of recent World medalists (see: Turkey).
One other note: spectators will not be present inside the Dom Sportiva hall during the tournament. Croatia, which just held their Senior National Championships October 17-18, has experienced an increase in COVID cases in recent weeks and postponed their domestic Junior events as a precaution. The Grand Prix is still on schedule to kick off Saturday morning, but fans will not be a part of the action.
Rosters
*Full lineups for BUL (Bulgaria) and MDA (Moldova) not yet available.
BUL (Bulgaria)
82 kg
Daniel Aleksandrov —  '14 University World silver, multi-time European Championships medalist
97 kg
Kiril Milov — '18 World silver, '19 European Championships silver
CRO (Croatia)
60 kg
Ivan Lizatovic — '17 European Championships bronze, two-time Hungarian Grand Prix bronze
67 kg
Kristijan Šimatic
72 kg
Dominik Etlinger — '15 European Games bronze, '19 European Championships bronze, '15 U23 European Championships silver
Luka Malobabić 
77 kg
Pavel Puklavec — '19 Junior European Championships bronze
Bozo Starčević — '16 Olympian, '13 European Championships bronze, five-time Zagreb Grand Prix gold
82 kg
Karlo Kodric 
Vjekoslav Luburić — '19 U23 World silver
Filip Šačić 
87 kg
Ivan Huklek — '18 U23 European Championships silver, '18 U23 European Championships bronze
Matej Mandic 
Filip Smetko 
97 kg
Emil Osmanagic 
Ivan Ratkovic 
130 kg
Marko Koscevic 
Ante Milković 
HUN (Hungary)
55 kg
Richard Racz
60 kg
Jozsef Andrasi — '18 Hungarian Grand Prix bronze
67 kg
Tibor Gyurky
72 kg
Attila Tosmagi
Martin Toth — '19 Hungarian Grand Prix bronze
77 kg
Krisztofer Klanyi
82 kg
Peter Domok
Dominik Mezei
Daniel Tollar
87 kg
Patrik Mezei
97 kg
Robert Ersek — '15 Cadet World silver
Balazs Kiss — '09 World Champion, '13 World bronze, '17 World bronze, '16 Olympian, three-time European Championships bronze
Richard Mohl
130 kg
Artur Vegh
Darius Vitek — '19 Junior World bronze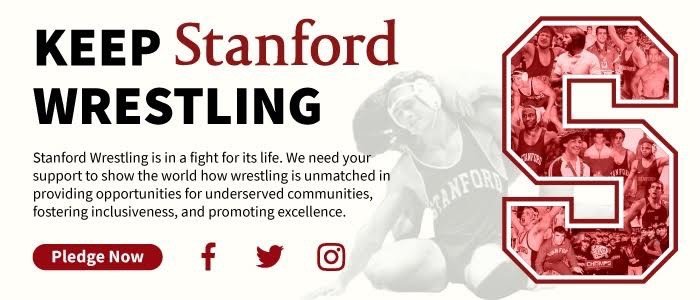 MDA (Moldova)
60 kg
Victor Ciobanu — '18 World silver, '19 European Championships gold, '15 U23 European Championships gold, '19 European Games bronze
77 kg
Daniel Cataraga — Two-time U23 World Champion, '18 European Championships bronze, '15 U23 European Championships gold
SRB (Serbia)
63 kg
Perica Dimitrijevic
Kristijan Fris — '17 European Championships gold, two-time Olympian
67 kg
Mate Nemes — '19 World bronze, '19 European Games bronze
Sebastian Nad — '19 U23 European Championships silver, '17 U23 European Championships bronze
72 kg
Aleksandar Ilić
Aleksandar Maksimovic — '16 European Championships silver, '17 European Championships bronze, '12 Olympian, '08 Junior World silver
Davor Stefanek — '16 Olympic Champion, '14 World Champion, '18 World silver, '15 World bronze
77 kg
Viktor Nemes — '17 World Champion, '18 World bronze, 'two-time European Championships silver
Martin Suranji
87 kg
Zurabi Datunashvili — two-time European Championships gold, '13 European Championships silver, two-time Olympian
Zarko Dickov
Mario Vukovic
97 kg
Mikheil Kajaia — '18 World bronze, '18 European Championships silver
130 kg
Boban Zivanovic — '13 Cadet World silver
SLO (Slovenia)
72 kg
Luka Gulimar
87 kg
Klemen Podgorelec
SWE (Sweden)
60 kg
Ardit Fazljija — '16 Thor Masters bronze, '17 Junior European Championships silver
67 kg
Daniel Soini — '15 U23 European Championships silver
72 kg
Didrik Silverin
77 kg
Lukas Ahlgren
Albin Olofsson
82 kg
Alex Kessidis — '19 World silver, '17 U23 European Championships gold, '19 European Games bronze, '20 European Championships bronze
Aleksandar Stjepanetic
87 kg
Oskar Johansson
97 kg
Pontus Lund
TUR (Turkey)
55 kg
Serif Kilic — '13 Junior World Champion
Ekrem Ozturk — '18 World silver
60 kg
Kerem Kamal — Three-time Junior World Campion, '20 European Championships silver
67 kg
Atakan Yuksel — '17 World bronze
72 kg
Selcuk Can — '20 European Championships bronze
77 kg
Yunus Basar
Furkan Bayrak — '14 Junior World Champion
Fatih Cengiz — '17 World bronze, '17 U23 World Champion, '18 U23 World bronze
82 kg
Salih Aydin — '17 Junior World bronze
Burhan Akbudak — '17 U23 World Champion, '15 Junior World silver
Emrah Kus — '18 World silver, '13 World bronze
87 kg
Metehan Basar — Two-time World Champion
97 kg
Cenk Ildem — '16 Olympic bronze, two-time World bronze
130 kg
Riza Kayaalp — Four-time World Champion, '16 Olympic silver, '12 Olympic bronze
Weight-By-Weight Summaries
55 kg
Unless there is a last-minute addition or two, it looks like 55 kilos will present a three-man round-robin bracket led by Ekrem Ozturk. Over the course of the '17-'18 season, Ozturk was one of the hottest wrestlers in the sport as he helped elevate 55's return to the curriculum. Pegged by most as the odds-on favorite at the Worlds, he wound up with a bronze, and last year, Turkey didn't even send him. Instead, they put Serif Kilic in the mix, and that didn't work out so well. Hungary's going with Richard Racz, who was a freestyler before coming over to the good side following a rather nondescript age-group career. Ozturk is the man to beat in Zagreb with what could be considerable distance separating him from his counterparts.
60 kg
60 kilos will not be the most participated weight category in Zagreb but it is a quality over quantity situation. '18 World silver Victor Ciobanu (MDA, world #20) is a fluid, aggressive athlete and likely this bracket's strongest entrant. Also in the running will be three-time Junior World gold Kerem Kamal (TUR, world #3), whom although has performed exceedingly well at most of the Senior events he has entered the past thee years, is yet to crack through at the World Championships. Croatia's Ivan Lizatovic (world #13) has been a very consistent performer during this quad, earning medals in half of the events he entered. Very, very tough from top par terre. Jozsef Andrasi (HUN) shouldn't be discounted, either, even he doesn't carry the same steam as the others.
Mat-rust or not, this bracket is important for each competitor. The four mentioned are their nations' likely representatives at the European Olympic Qualifier in March. Even if this is a warm-up tournament, getting off to a strong  start would be a good idea — especially considering the uncertainty surrounding future competitions the rest of the calendar year.
63 kg
Thus far, only two athletes are set to populate 63 and they're both from Serbia — the well-traveled, if not regal Kristijan Fris and newly-crowned Serbian National champ Perica Dimitrijevic. Only two wrestlers is a disappointment. However, it is another chance to watch 36-year-old Fris while you still can. A World bronze in '07 and Beijing Olympian, Fris was thought to be on the back-nine of his career prior to the conclusion of the last quad. Then all of the sudden, he began the Tokyo cycle with a bang by taking second in Hungary before winning his first Euro title. In '18, Fris finished fifth at the Worlds, but since then has only competed in spots. Nevertheless, he is still game for the cause and certainly worth examining in action this weekend.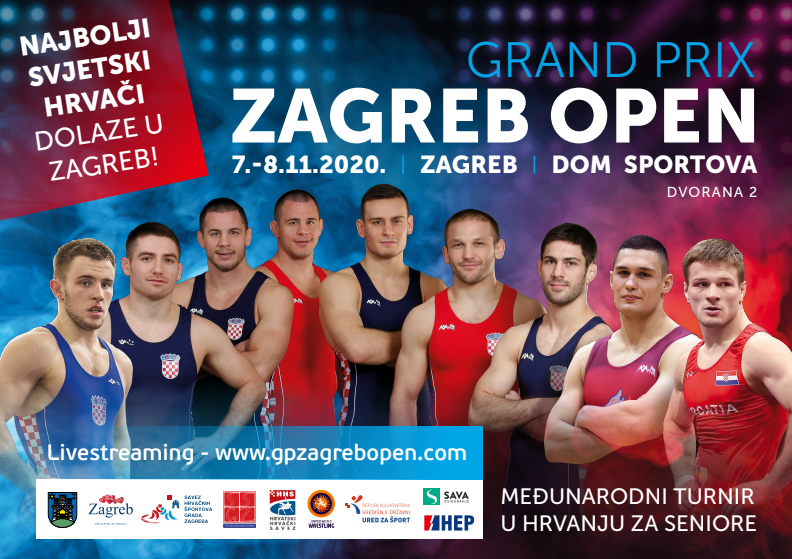 67 kg
A pair of recent World bronze medalists highlight 67 with Atakan Yuksel (TUR, '17) and Mate Nemes (SRB, '19, world #3). Like Fris, Yuksel is in his mid-30's, and given Turkey's depth, he doesn't always get the nod for big events. He sure made it count three years ago. Despite the absence of ordered par terre, Yuksel found success thanks in large part to a workhorse style. He's just never lazy in the ties, and the lack of PT brought out a different spark that helped serve as a catalyst for what was, in a sense, a breakout season for him. Nemes had been a viable contender for several seasons prior to his run in Nur-Sultan, where he nearly clipped Artem Surkov (world #2) in the quarters. Nemes was on fire in that event, and closed the show with a mighty tech over Denmark's Fredrik Bjerrehuus (world #11.
Nemes' stablemate Sebastian Nad also figures into all of this. Nad isn't seen as quite on the same level as Nemes or Yuksel, but he is a solid developing Senior who has performed well against other up-and-comers. Sweden's Daniel Soini is the type of athlete who is paying his dues while working to rise to the upper echelon on his continent. He has not yet truly made his mark at a marquee tournament; yet everywhere else, basically, he has proven more than capable. Soini is a well-rounded Scandinavian, which is to say he'll fight when he needs to and go for bigger scores once he gets himself a shot on top.
72 kg
Non-Olympic 72 kilograms, at least on paper, is one of the two most compelling brackets of this tournament.
World/Olympic champ Davor Stefanek (SRB), who has competed sparingly since his Rio gold but still managed to make the World final in '18, has fluctuated in weight quite a bit recently. After getting absolutely drilled by Surkov in the '17 Euro final at 66, he went ballooned to 77 for one tournament; then back down to 72; then back down to 67; back up to 77; and on and on it goes. Stefanek is expected to try for 67 — though with Nemes having already secured the weight and the Serbian Nationals now a memory, who knows what they'll do with their selection process?
Stefanek is a glitzy name. There are two more: Selcuk Can (TUR, world #4) and Dominik Etlinger (CRO, world #6). Etlinger has spent the majority of the past four years at 71/72 but dropped to 67 for '20 Thor Masters where he bludgeoned the field and once again became the talk of the town. Following that tournament, Etlinger was back up at 72 for the Euros where he fell in the bronze match to Can via decision. Etlinger vs. Stefanek, Stefanek vs. Can, Can vs. Etlinger… All enticing match-ups. Injecting Aleksandar Maksimovic (SRB) into the fray helps, as well. Twice a European Championships medalist, and a skilled practitioner overall, Maksimovic doesn't get the same brand of attention as his colleagues but will pose problems for whomever he faces.
77kg
To no one's surprise, 77 offers a generous amount of firepower. '17 World champ Viktor Nemes (SRB) — who still needs to qualify in March — is the key attraction. That gold is one reason. Another is simply that Nemes is the most complete competitor who will be available. He just knows how to win matches and doesn't seem to mind doing whatever that takes. Nemes is not linear in his methodology, and will fight for tooth-and-nail for quick drags or quick, fleeting angles to the body. He isn't a high-percentage scorer from the feet but he doesn't need to be. The way to beat Nemes, as with most, is to turn him. When those chances are wasted, he tends to find a way to get the job done.
'17 World bronze Fatih Cengiz (TUR) is a compact, explosive type with sound technique and a nice pace. The problem? He is often stagnant, as if he's waiting for the most opportune moment to strike only to have unwittingly slowed the game down. Frustrating, but efficient when necessary. '16 Olympian Bozo Starcevic (CRO), perhaps best-known for choking Roman Vlasov (RUS, world #16) unconscious in the Rio semis, is a five-time winner of his home country's flagship tournament and will be involved in the outcome Saturday one way or another. Starcevic is hard-nosed and experienced, but has been left wanting when it comes to World-level events. He is also one more wrestler this weekend who will be called upon to qualify in March, hence his appearance at 77 instead of 82.
Daniel Cataraga (MDA) flies under the radar, which is a shame, because he is one of the most appealing wrestlers newbies should be watching. A two-time U23 World Champion, Cataraga is an intense, busy brawler. When opponents work to muck up the ties by resting on the wrists, or by slogging with go-nowhere underhooks, Cataraga will scratch-and-claw to find a different position without breaking contact. Not everyone is like him. Success at Senior's top level has been elusive but that will change eventually.
82 kg
'19 World runner-up Alex Kessidis (SWE, world #2 at 77 kg), who went on to capture bronze at February's Euros, should have his work cut out for him — which is what you want. Kessidis is fun to watch because not only is he tremendously-skilled, he is also full of gestures. Few wrestlers interact with the officials more than he, or bicker as much. But it's his efficiency that matters most, and Kessidis is a piledriving force when the action hits the tarp. Two-time medalist Emrah Kus (TUR) is more dynamic from par terre due to a reverse lift that includes several bi-lateral variations. The line of demarcation there is that Kessidis is a nonstop worker, whereas Kus is more apt to hang around in tie-ups and wait for passives.
Bulgaria's Daniel Aleksandrov is expected to be in medal contention, and again, we're looking at a very seasoned competitor who specializes in one or two key areas. To just say "par terre" would be redundant, but the position is certainly a strength for Aleksandrov, provided he doesn't get flustered. Kessidis, Kus, and Aleksandrov are three long-established entrants. One who isn't, but may in fact steal the show, is '19 U23 World silver Vjekoslav Luburić (CRO). Crisp angles along with a solid tempo and a hefty reliance on moving opponents around with underhooks, Luburić operates with maturity and intensity that fits very nicely in a weight category that is sometimes inconsistent in terms of scores.
87 kg
There is no question that two-time World gold Metehan Basar (TUR, world #20) would like to use Zagreb to build momentum. He kind of needs to. Basar struggled in Nur-Sultan, falling early in the tournament. So, Turkey is leaning on him for March. Basar also dropped two weird decisions at the European Championships. It has been a little more than a minute that we have seen the sort of dominance Basar brought to bear in '17 and '18, which is one reason why it is easy to imagine he'll be appropriately motivated to put in a strong performance this weekend. The other reason is low-hanging fruit. Turkey, despite a cavalcade of restrictions, has been an extremely active program since the pandemic. They have held several national camps and their athletes have remained busier than most.
Former Georgian star and two-time European gold Zurabi Datunashvili is now with Serbia and a full-fledged upper-weight. He liked 80 kilograms, it was a good fit, even without experiencing the same degree of success he did at 75. There is no room for him in Serbia at 77, that's Nemes' territory. Datunashvili has the length for 87, just not the sample size necessary to decipher whether or not he is a viable candidate to qualify in the spring. Then again, if there is a '20 Worlds, that might go a long way towards alleviating those concerns. Croatia really likes Ivan Huklek in this spot because of his bullish mentality. Huklek is a gamer. Not as predictable as some of his contemporaries from a technical standpoint and a significant force in the trenches. He had a bad Croatian Nationals last month; with a bounce-back opportunity here, it is a safe bet to assume he will come out firing right away.
97 kg
The top four at 97 kilos in Zagreb are all highly-decorated. We begin with '09 World champ/multi-time medalist Balazs Kiss (HUN), who is very, very likely beginning the final season of his career. Now 37, Kiss is indeed still considered viable but it would be less than honest to suggest that he is a frontrunner for Hungary in this weight category at the moment. He earned World bronze in '17, just missed in '18, but since then has waded in quicksand more often than not.
This could be a tournament that brings the best out of Cenk Ildem (TUR, world #3), who has a habit of struggling in events that fail to carry immense significance. Ildem — three medals deep counting his Rio bronze — is the type of athlete who raises his level according to the opposition. This weekend, he could have Kiss. He could also have '18 bronze Mikheil Kajaia (SRB, world #12), with whom he has trained on occasion. Then there is '18 World silver Kiril Milov (BUL), whose body composition and skill-set is quite similar to Ildem's. They both plod, but explode; both are superb defenders from PT bottom, and rely on mid-range guts from top. They've had bouts with each other before, one more on Saturday wouldn't hurt.
130 kg
It would be great to flesh out heavyweight and gloss over a handful of athletes who might contend for gold, but unless something drastic occurs (i.e., a monumental upset that would rock the sport's very foundation), 130 has Riza Kayaalp (TUR, world #1) written all over it. Going by the available entry list (which will be updated shortly), there is not even another athlete here who is experienced enough at Senior to imagine going the distance with the four-time World Champion. That is, of course, unless Kayaalp is egregiously out of shape, which is not a strong possibility given that, as mentioned, Turkey has been training consistently throughout the past seven months. Plus, Kayaalp was getting in plenty of workouts at home. Hungary is bringing '19 Junior World bronze Darius Vitek, who US fans may remember because he fell victim to Cohlton Schultz (Sunkist, 5PM #2) early on in that tournament. Other than that, heavyweight in Zagreb is a sea of developmental types with one or two exceptions and a guy at the top who will someday take his rightful place in the Hall of Fame.
2020 Grand Prix Zagreb Open Schedule
Saturday, November 7
10:30am-7:00pm — Qualification rounds through semifinals
Sunday, November 8
10:30am-2:00pm — Repechage through bronze medal matches
6:00pm-8:00pm — Finals
Watch Live at This Link


Listen to "5PM40: Sam Hazewinkel and Jesse Porter" on Spreaker.
SUBSCRIBE TO THE FIVE POINT MOVE PODCAST
iTunes | Stitcher | Spreaker | Google Play Music
Notice
: Trying to get property 'term_id' of non-object in
/home/fivepointwp/webapps/fivepointwp/wp-content/themes/flex-mag/functions.php
on line
999