The sport of wrestling in the United States keeps plowing ahead as the 2021 Senior World Team Trials takes the spotlight this coming Saturday live from the Pinnacle Bank Arena in Lincoln, Nebraska. FLOWrestling will have the broadcast for what should be a fast-moving tournament considering that a combined eight weight categories in two of the three international disciplines are left out of the curriculum.
At the '20 Tokyo Olympic Games last month, four athletes from both American freestyle squads who earned medals are receiving automatic berths in Oslo. That is not the case for Greco-Roman. All ten weight classes are up for grabs, though entries thus far in the classical style are not as high as originally anticipated. Three of the four who donned the stars and stripes for Greco in Tokyo are registered and expected to contend. They will also be rewarded with #1 seeds in their respective brackets. National Champions normally enjoy top billing in proceeding Trial tournaments, but 60 kilograms will see two who are seeded lower. Since Olympian Ildar Hafizov (Army/WCAP) is heading to Lincoln, Dalton Roberts (Army/WCAP) will shift to #2; Randon Miranda (Rise RTC) won the 63-kilogram crown in April and, because he is opting to return to 60, the likelihood is that he will be seeded third.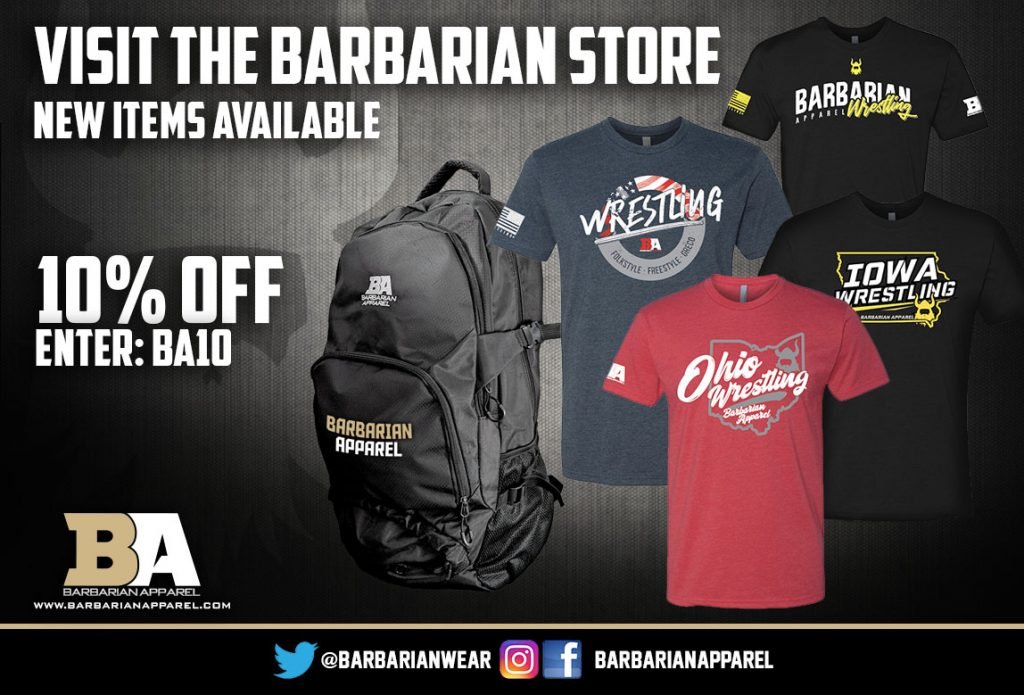 Items of potential interest abound in other weight categories. Two-time World Team member Patrick Smith (Minnesota Storm) is positioned to headline 72 kilograms along with "Mr. Fantastic" Benji Peak (Sunkist/NTS, and who is National Team at 67). Smith has not competed below 77 dating back to the '17-'18 season, and Peak moved up to 72 in advance of his victory at the U23 Trials in May. 77 kilos, seen by many as America's deepest weight class, has opened up considerably compared to last year. Olympic Trials champ Jesse Porter (NYAC) is still there, as is RaVaughn Perkins (NYAC). But with Smith and Brandon Mueller (Air Force) both expected back down to 72, as well as the climb to 82 from Peyton Walsh (Marines) and the absence of Jake Fisher (Curby 3-Style), 77 kilos will look a little different from its rendering pre-Fort Worth.
Soon-to-be-former 5PM contributor Parker Betts is in a good mood because, as of press time, 130 kilograms is leading the pack with 11 registrants. 77 has nine, and 72 and 82 are holding strong with eight apiece.
'21 Trials Coverage Plans
— Debut of the new 5PM USA Greco-Roman Rankings to release on FLO.
— Weight-by-weight preview on FLO.
— Episode 51 of the Five Point Move Podcast.
— Updates and recaps on both days of the Senior Trials.
— An overview of the '21 US World Team on FLO next week.
Remaining SR Int'l Schedule
This past weekend offered three events held in Europe: the Ljubomir Ivanovic Gedza Memorial (SRB, coverage available here), Ion Corneanu & Ladislau Simon (ROU), and the Nordic Championships (DEN). That leaves five more through the rest of the year, not counting the Oslo Worlds next month or the CISM Military World Championships in November.
September
Thor Masters — 17-18 – Nykobing Falster, DEN
November
Oleg Karavaev Memorial — 18-20 – Minsk, BLR
Ibrahim Moustafa — 26-27 – Ismalia, EGY
Haparanda Cup — 27 – Haparanda, SWE
December
Haavisto Cup — 4 – Ilmajoki, FIN
The US is currently planning to send athletes to Moustafa, and another delegation is expected to attend the annual end-of-year mini-tour of Scandinavia that centers around Haparanda and Haavisto.
More on Gedza, Vlasov, & RUS
The big story coming out of Serbia on Saturday was two-time World/Olympic Champion Roman Vlasov (77 kg, RUS) taking out a succession of tough opponents en-route to gold. A tournament like Gedza previously would not have moved the needle for Vlasov, but life is different for Russia's most recognizable athlete. After missing out on an opportunity to appear in his third consecutive Olympiad, questions hung in the air as to his status, and how much he had left from a competitive standpoint. Gedza had seemed to answer such speculation effectively. Not only did Vlasov prevail, along the way he earned wins at the expense of '20 European Championships silver Tamas Levai (HUN) and countryman/'19 World champ Abuyazid Mantsigov. As noted in the recap, Levai and Mantsigov played direct and indirect roles in Vlasov not making the cut for Tokyo.
Russia — whose team selection for World-level tournaments is based as much on individual athlete assessment as it is tournament results — had entered at least two athletes per bracket in Gedza (and kept a similar strategy for Corneanu, though with less overall competitors). The reason is because Russia's program observes highest-placing athletes in each weight as front-runners, thereby putting them in the driver's seat when it comes to deciding the World Team. Because Vlasov emerged as the clear leader at 77 in Serbia, the thought was that it guaranteed him a spot in Oslo.
Not so fast.
Speaking after the tournament to the official federation outlet, Russian head coach Gogi Koguashvili appeared to pour cold water on the notion that World Team selection was all but decided. While he used similar language when discussing other athletes, his words regarding Vlasov suggest hesitance in naming him #1. To that end, Russia is holding a World Team camp later this month that will feature several wrestle-offs, but the coach was predictably cryptic when outlining those who might be eligible.
On Vlasov vs. Mantsigov
"There are questions about the refereeing. Perhaps it was worth using the third passivity at the end of the second period and again offering a choice of position to Manzigov, who was more active by the end of the match. However, I was surprised that Manzigov thought that the score was in his favor, that he had forgotten about the warning. Of course, this is a big mistake for the athlete and his coach. Abuyazid, when he received the passivity point, chose to remain standing and not go to par terre. Everything was in his hands. We must give respect to Vlasov, he held five matches and he withstood everything and won. Physically, the competition was very hard. Perhaps his victory today does not look so convincing, but it is a victory. I repeat, there is still time before the announcement of the squad for the World Championships, so let's see how the training camp goes."
In addition, Koguashvili also shared that Olympic champ Musa Evloev (97 kg) might in fact go to the World Championships, and that now-two-time Olympic bronze Sergey Semenov (130 kg) is close to a sure thing.
On Evloev & Semenov
"We have already said that Olympic champion Musa Evloev also has a desire to compete in the World Championships. After the Olympics, he underwent a little rehabilitation, missed a certain period of the training process, and now he is isolated before meeting with the President of the Russian Federation. Let's look at the training camp and what condition he will be in. Then we will make a decision. Let's see in what condition the two-time Olympic medalist Sergey Semenov will arrive at the training camp. If he is ready to go to the World Championships, he will go. Zurabi Gedekhauri will be #2."
Nordic Championship Results
The Nordic Championships came and went on Saturday using, appropriately so, the Nordic system. Only 44 athletes competed, likely the byproduct of an unusually crammed schedule in the aftermath of Tokyo. In two weeks, Denmark will play host to the annual Thor Masters extravaganza; two weeks following that event will be the World Championships. Scandinavia is a busy place — plus, pandemic protocols are still in place throughout the region, further complicating matters.
Nevertheless, there were results worthy of mention, particularly at 67 kilograms where Denmark's Olympian Fredrik Bjerrehuus defeated '20 European Championships gold Morten Thoresen (NOR) for gold. The match was packaged in a "main event" feel. Bjerrehuus and Thoresen took the mat after all of the other final bouts had been concluded and the (albeit small) crowd was very much into the action. Bjerrehuus triumphed 6-2 thanks to a first-period sequence involving a takedown and second try on a side lift.
Another wrestler who put forth an immensely impressive effort was Alex Bica (SWE). Bica not only reigned supreme at 63, he won by VSU over '14 World/'16 Olympic bronze Stig-Andre Berge (NOR) in the gold-medal round. Berge brought his signature pressure, but overreached on a couple of occasions, leaving himself vulnerable near the edge with translated to points for Bica. In the exchange of the match, Berge pressured into Bica at the boundary and was on the receiving end of a headlock that was good for four. Up 7-0, Bica played matador to Berge once again to earn the gold-clinching step-out point.
Both the 63 and 67 kg finals from the Nordic Championships will be examined further later this week. 
2021 Nordic Championships
September 4 — Herning, DEN
FINAL RESULTS
60 kg
GOLD: Snore Lund (NOR)
SILVER: Mario Magisalu (EST)
63 kg
GOLD: Alexander Bica (SWE)
SILVER: Stig-Andre Berge (NOR)
BRONZE: William Reenberg (DEN)
67 kg
GOLD: Fredrik Bjerrehuus (DEN)
SILVER: Morten Thoresen (NOR)
BRONZE: Adomas Grigaliunas (LTU)
72 kg
GOLD: Havard Jorgensen (NOR)
SILVER: Daniel Soini (SWE)
BRONZE: Juan Sebastian Aak (NOR)
77 kg
GOLD: Albin Olofsson (SWE)
SILVER: Exauce Mukubu (NOR)
BRONZE: Per Anders Kure (NOR)
82 kg
GOLD: Bogdan Kourinnoi (SWE)
SILVER: Lukas Ahlgren (SWE)
BRONZE: Ranet Kaljola (EST)
87 kg
GOLD: Turpal Bisultanov (DEN)
SILVER: Oskar Johansson (SWE)
BRONZE: Ruban Been (NOR)
97 kg
GOLD: Pontus Lund (SWE)
SILVER: Marcus Worren (NOR)
BRONZE: Aleksandar Stjepanetic (SWE)
130 kg
GOLD: Oskar Marvik (NOR)
SILVER: Nikla Milatovic (NOR)




Listen to "5PM50: Mr. Fantastic Benji Peak" on Spreaker.
Listen to "5PM49: Robby Smith on coaching, fatherhood and mentors" on Spreaker.
Listen to "5PM48: Austin Morrow and Gary Mayabb" on Spreaker.
SUBSCRIBE TO THE FIVE POINT MOVE PODCAST
iTunes | Stitcher | Spreaker | Google Play Music
Notice
: Trying to get property 'term_id' of non-object in
/home/fivepointwp/webapps/fivepointwp/wp-content/themes/flex-mag/functions.php
on line
999