Check another one off the list. With the 2021 Junior World Championships now but a memory, three out of the five major World-level tournaments are in the books. Team USA is leaving Ufa, Russia with one medalist — Braxton Amos (97 kg, Sunkist/Wisconsin RTC), who earned bronze — and two more opportunities in the not-so-distant future to close out the year on a much higher note than with which it began.
That first opportunity will be the Senior Worlds scheduled for early October in Oslo, Norway. Already, scores of athletes who had also suited up for the Tokyo Olympics (including a handful of medalists) have expressed interest in the short competitive turnaround. The four US Seniors who took the mat earlier this month are, needless to say, perhaps, on board, as well.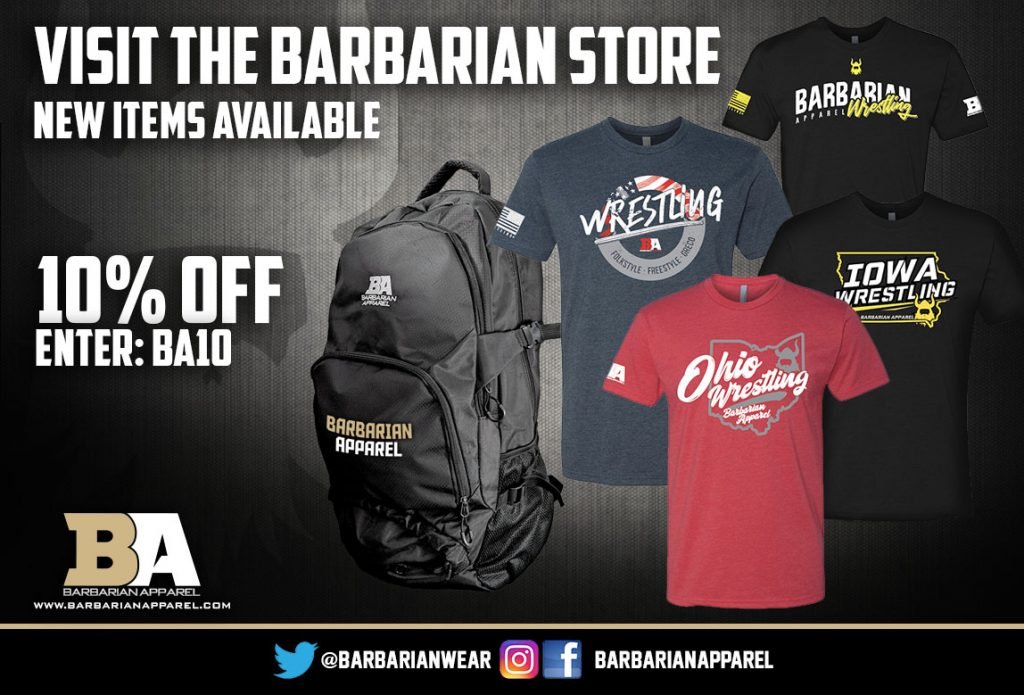 But before travel plans for Oslo are squared away there must be a selection process. As originally reported during "Olympic Week", the '21 World Team Trials will run September 11-12 in Lincoln, Nebraska. The challenge portion of the tournament may not last too long: USA men and women's freestyle exited Tokyo with a combined nine medalists; as per the national governing body's procedures, those who earned Olympic medals receive automatic berths on their respective discipline's Oslo World Teams. Only one Olympic medalist has thus far opted not to take advantage of the procedural wrinkle, meaning that eight weight categories (four for each freestyle gender) will not be contested at the Trials.
As of press time, 74 wrestlers are rendered for Greco-Roman. This number may, and is expected to, increase prior to the actual event. Chief among the group are a high number of recent Senior World/Olympic Team members National Champions.
'21 Trials — World Team & Nat'l Champs
55 kg
Max Nowry (Army/WCAP) — '19 World Team, 3X US National Champion
60 kg
Ildar Hafizov (Army/WCAP) — '20 Olympian, 2X World Team, '15 National Champion
Dalton Roberts (Army/WCAP) — '18 World Team, 2X National Champion
63 kg
Mike Fuenffinger (Army/WCAP) — 2X National Champion
Randon Miranda (Rise) — '21 National Champion
67 kg
Alex Sancho (Army/WCAP) — '20 Olympian, '19 National Champion
72 kg
Benji Peak (Sunkist/NTS) — '20 National Champion
Patrick Smith (Minnesota Storm) — 2X World Team, '16 National Champion
77 kg
Alec Ortiz (Minnesota Storm) — '21 National Champion
Jesse Porter (NYAC) — '20 Olympic Trials Champion
82 kg
Ben Provisor (NYAC) — 2X Olympian, 4X National Champion
Spencer Woods (Army/WCAP) — '21 National Champion
87 kg
Patrick Martinez (NYAC) — 3X World Team
John Stefanowicz (Marines) — '20 Olympian, '19 World Team
Alan Vera (NYAC) — '20 National Champion
97 kg
Nick Boykin (Sunkist/Ohio RTC) — 2X National Champion
G'Angelo Hancock (Sunkist) — '20 Olympian, 3X World Team, '19 National Champion
130 kg
Daniel Miller (Marines) — 2X National Champion
Cohlton Schultz (Sunkist) — 2X National Champion
Pre-Trials Rankings
The focus will now shift largely to the Seniors, along with various potential training plans previously discussed. In concert with that directive are updates to the Five Point Move USA Greco-Roman Rankings, which have been untouched since just before the Olympic Team Trials. The release of the new rankings will be found on FLO next week.
Because it is a brand-new Olympic cycle, there is no "prior year reduction clause" until next season. All point accumulations associated with ranked athletes are from events which transpired following the Olympic Trials, though a special stipulation is in place for those who competed in Tokyo. For example, Hancock did not enter any tournaments after the Trials with the exception of the Olympics; therefore, he currently does not hold point values. But he is certainly to be recognized at #1 leading up to next month's selection tournament, as are Hafizov, Sancho, and Stefanowicz — even if there are others in their weight classes who have accrued points.
Another item that is addressed in the refreshed rankings is number of athletes. Unlike the first three editions — which listed to 12 and 15, respectively — the pre-World Team Trials rankings will be capped at #10. The rankings will remain this way until after the '22 US Open in order to allow time for the ten World weight categories to mature and stabilize.




Listen to "5PM50: Mr. Fantastic Benji Peak" on Spreaker.
Listen to "5PM49: Robby Smith on coaching, fatherhood and mentors" on Spreaker.
Listen to "5PM48: Austin Morrow and Gary Mayabb" on Spreaker.
SUBSCRIBE TO THE FIVE POINT MOVE PODCAST
iTunes | Stitcher | Spreaker | Google Play Music
Comments
comments