What had been an ongoing saga for the Russian Federation at 77 kilograms is now concluded: Aleksander Chekhirkin is in; Abuyazid Mantsigov is out; and, technically, Roman Vlasov is third on the depth chart with just over a month until the Tokyo Olympic Games finally arrive.
On Saturday during Russia's pre-Olympic camp in the Moscow region, Chekhirkin, 35, defeated Mantsigov in a special wrestle-off by a score of 4-1, an apparent feet-to-back sequence responsible for the margin in victory. The decision to hold the training camp match (which as of yet is unavailable to view) was not made in advance. Reportedly, Russian head coach Gogi Koguashvili and federation czar Mikhail Mamiashvili conferred with the athletes to inquire about their readiness. Both wrestlers agreed to compete, the match was held, and Chekihirkin prevailed. Vlasov was not considered a candidate for the wrestle-off.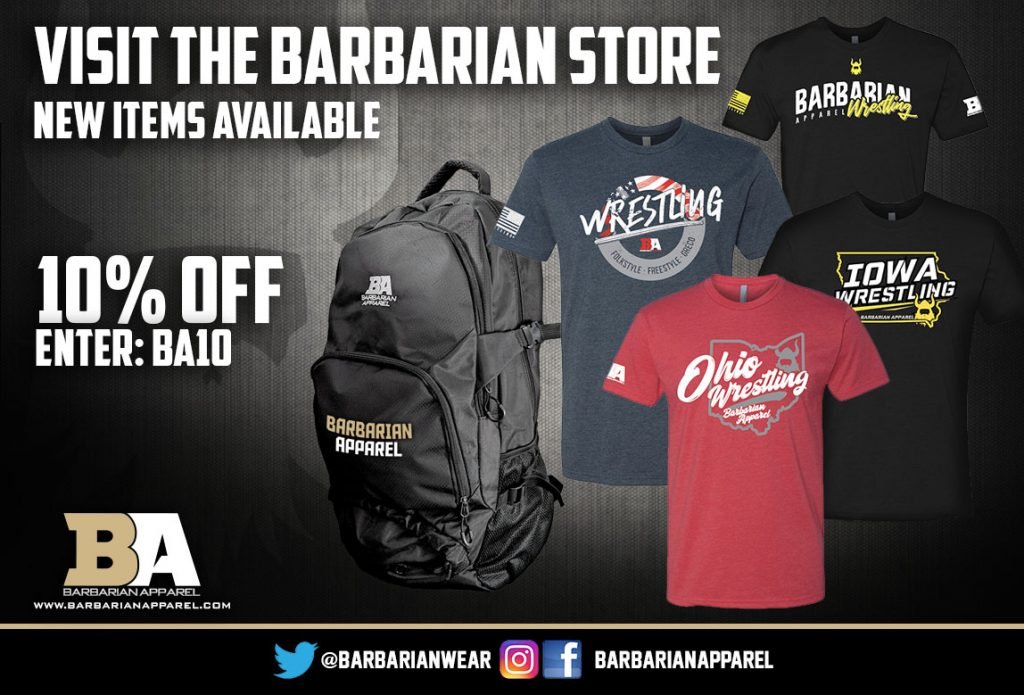 The result follows a multi-month rabbit hole of hypotheticals in the wake of the European Olympic Qualifier. At the tournament in Budapest this past March, it was Chekhirkin who received the start and ultimately triumphed after being pressed by two-time World bronze Aik Mnatsakanian (BUL) in the semifinal. Questions immediately surrounded Vlasov's status, particularly because the World and Olympic superstar had already earned gold at both the Russia Cup and the inaugural Individual World Cup this season — which represented his only two appearances prior to the Wladyslaw Pytlasinski "Ranking Series" event earlier this month. But in Poland, Vlasov was edged by Tamas Levai (HUN) while Mantsigov went on to finish first.
What came next was an air of uncertainty. Koguashvili insisted that Russia would choose the "strongest" competitor at 77 for Tokyo, but made no mention of a potential wrestle-off involving any of the three main candidates — leading to speculation that the global powerhouse would select their entrant via committee consensus (in which case, Vlasov remained the popular pick among most observers). Instead, they took the route of perceived fair play. And now for the first time since '08 Beijing, someone other than Vlasov will be manning middleweight for Russia's Olympic Team.
Chekhirkin will not hold a seed at the Tokyo Olympic Games but will still be seen as top contender, and for good reason. The top-4 seeds (in order) for 77 kilograms are reigning World gold Tamas Lorincz (HUN), Alex Kessidis (SWE), Karapet Chalyan (ARM), and Mohammadali Geraie (IRI). Chekhirkin holds two wins apiece over Lorincz and Kessidis, and he is 1-0 against Chalyan. Chekhirkin's initial victories at the expense of Lorincz and Kessidis came at the '18 Budapest Worlds, which served as his first Senior World-level event.
Olympic National Team Camp
As most are aware by now, the second stateside Olympic Camp for Team USA began last week outside of Atlanta. Wrapping officially on June 30 (travel day is July 1), the camp thus far has presented a severe departure from the first foray earlier last month. There are the four Olympians, as well as a host of National Teamers and other top Seniors (along with a variety of coaches led by US National Team head Matt Lindland).
Following camp will be (let's say it together) insights and perspectives from several involved, most notably an all-new Coach Lindland's Report.
What's Coming Up Here
The Olympic Camp is the lead story, especially with the Games coming up hot just around the corner. In addition, 5PM staff contributor Parker Betts — who  recently penned a terrific Q&A featuring fellow former Northern Michigan alum Joe DeNova — is already putting the skeleton in place for another Wrestling with Wreality column. An unusual occurrence will also make publish imminently — two episodes of The Five Point Move Podcast are set to arrive this week with new head assistant coach for the Community Youth Center Robby Smith and U23 World Teamer Benji Peak (72 kg, Sunkist/NTS), respectively.




Listen to "5PM48: Austin Morrow and Gary Mayabb" on Spreaker.
Listen to "5PM47: Nate Engel and Xavier Johnson" on Spreaker.
Listen to "5PM46: Taylor LaMont and Jessy Williams" on Spreaker.
SUBSCRIBE TO THE FIVE POINT MOVE PODCAST
iTunes | Stitcher | Spreaker | Google Play Music
Notice
: Trying to get property 'term_id' of non-object in
/home/fivepointwp/webapps/fivepointwp/wp-content/themes/flex-mag/functions.php
on line
999