The European Olympic Games Qualifier begins tomorrow morning with all six weight categories running from qualification rounds through the semifinals — and as emphasized this past Monday, the semifinals are indeed considered the premier attraction of the tournament.
Keeping in pattern with the recent "Ranking Series" event in Rome, Italy, United World Wrestling has not waited until the day before to release the draws. The pairings for each weight category became available upon the start of the tournament and there are nearly 20 match-ups that, certainly on paper, should garner a significant amount of fan interest.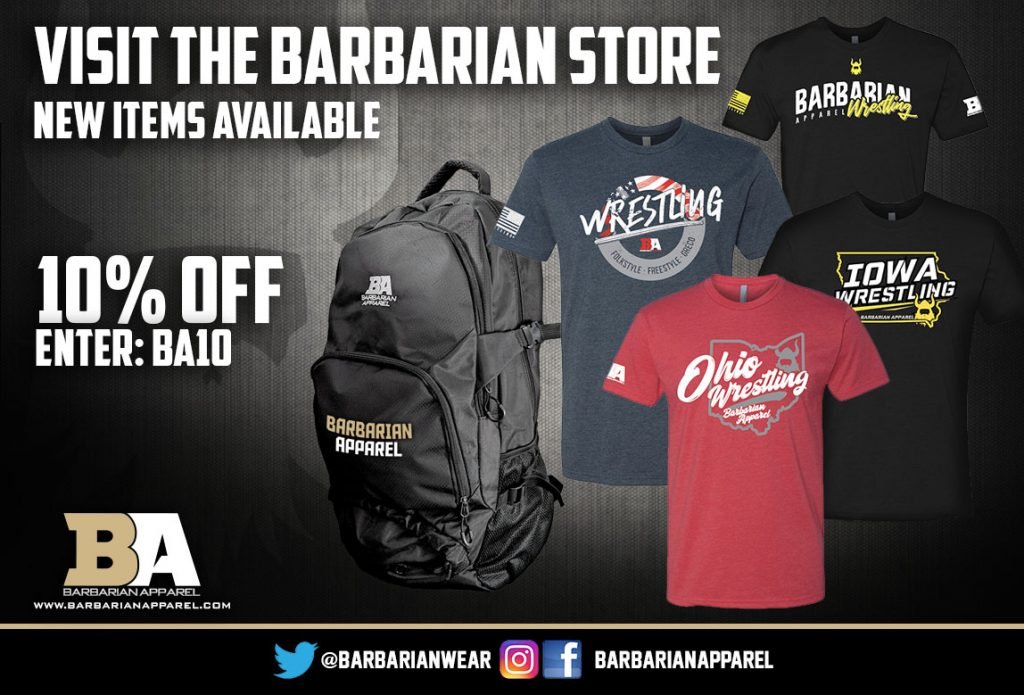 Surprises are not abound pertaining to entries. Earlier this week UWW had already broken the news that two-time Olympic/multi-time World champ Roman Vlasov (RUS) would be replaced by Aleksander Chekhirkin, perhaps the best understudy on the planet. Chekhirkin is often forced to ride the bench for major events, instead being relegated to second-tier appearances. But in '18 following a Vlasov injury, Chekhirkin got the nod for the Worlds (also in Budapest) and ran the table — which shocked precisely no one.
At 60 kilograms, the lone wrinkle is '13 World gold Ivo Angelov (BUL) stepping in for Bulgaria. Originally, '20 European Championships gold Edmond Nazaryan, son of all-time great Armen, was on the entry list. Whether that was gamesmanship or a clerical miscue is not a pressing matter. What is decidedly more intriguing is Angelov's candidacy in a vacuum. The 36-year-old has spread out his competitive endeavors during this quad, showing up for only a handful of events. He was picked for the first leg of Olympic qualifying in Nur-Sultan (aka, the '19 Worlds) and put forth a stout effort, going 3-1 with wins over Taleh Mammadov (AZE) and '18 World bronze Sailike Walihan (CHN). Most recently, Angelov placed third at the Ukrainian International Tournament in January.
Each of the brackets feature several early-round pairings that on their own are worth the price of admission. These bouts (highlighted in blue below) would demand attention in any other tournament, but the optics are naturally different this weekend. Not one competitor in Budapest is taking this opportunity for granted. For some nations, Olympic qualifying is just as important as actually performing in the Olympics. The stakes involved couldn't be higher. And though it is true that one more chance remains after this weekend's festivities are concluded, all engaged parties would prefer to avoid rolling the dice in Bulgaria if possible, for a variety of reasons.
2020 European Olympic Qualifier – Greco-Roman
107 total competitors.
16 prior World/Olympic medalists including six champs.
'14 World Champion Melonin Noumonvi (FRA) has been scratched, giving Sweden's Pontus Lund a forfeit advancement to the 97-kilo quarters.
Azerbaijan did not enter '15 World champ/multi-time medalist Rasul Chunayev (AZE) at 67 kg.
Tournament begins at 11:30am live from Budapest (6:30am ET) on Saturday, March 20 (streaming live in the US on FLOWrestling).
Semifinals (Tokyo qualifying round) slated for 6:00pm local time (12:00pm ET).
Weight by Weight Pairings
*Prior World/Olympic medalist.
**World/Olympic Champion
60 kg
Three-time Junior World champ Kerem Kamal (TUR) starting off against Irakli Dzimistarishvili (GEO) is a hardcore's dream, particularly if it's tight going into the second period. As a Senior competitor, Kamal has become much more physical, if only because there is no other choice. With that, he is also growing more confident in creating motion to set up attacks. Dzmistarishvili is no mere bystander, he is just not an athlete who gets as many opportunities to shine.
Angelov is here and with a wrestler against whom he should fare very well in Razvan Arnaut (ROU). Think boxing. The last thing to go is power. Throughout his long career, Angelov's power has been from par terre, which will likely factor into this battle. '14 World/'16 Olympic bronze Stig-Andre Berg (NOR) is a contemporary of Angelov's, which is to say not exactly young. Erik Torba (HUN) is shorter in the tooth and steadily improving both in what you see and his overall results. There is a reason why Hungary is using him for this tournament.
[Qualification round]
Ardit Fazljija (SWE) vs. Dawid Ersetic (POL)
[Round-of-16]
Kerem Kamal (TUR) vs. Irakli Dzimistarishvili (GEO)
*Victor Ciobanu (MDA) vs. Soslan Daurov (BLR)
Razvan Arnaut (ROU) vs. **Ivo Angelov (BUL)
Erik Torba (HUN) vs. *Stig-Andre Berge (NOR)
Gevorg Gharibyan (ARM) vs. Fazljija or Ersetic
Ivan Lizatovic (CRO) vs. Jacopo Sandron (ITA)
Etienne Kinsinger (GER) vs. Helary Maegisalu (EST)
Murad Mammadov (AZE) vs. Justas Petravicius (LTU)
67 kg
It is not a knock to say that Edgaras Venckaitis (LTU) is tougher than he is good. If anything, that is a badge of honor (though some of Venckaitis' antics may fall short of such a distinction). Nevertheless, he should provide Mamadassa Sylla (FRA) with a good fight, especially early on.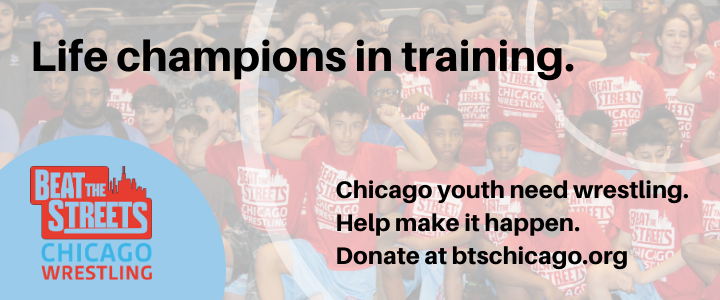 The headlining bout in the round-of-16 is unquestionably '16 World champ/multi-time medalist Balint Korpasi (HUN) versus '20 Euro gold Morten Thoresen (NOR). Korpasi has not sniffed the 60's in almost a decade but he started planning for this very event over a year ago. Meanwhile, Thoresen caught fire at the European Championships last year and quickly cemented himself as a top candidate here. The weight cut for Korpasi might be something to watch, but he's such a pro's pro it is hard to imagine that playing a deciding role in the outcome.
[Qualification round]
Artur Politaiev (UKR) vs. Andreas Vetsch (SUI)
Mamadassa Sylla (FRA) vs. *Edgaras Venckaitis (LTU)
Aleksandr Liavonchyk (BLR) vs. *Slavik Galstyan (ARM)
Islambek Dadov (AZE) vs. Mihai Mihut (ROU)
[Round-of-16)
Morten Thoresen (NOR) vs. **Balint Korpasi (HUN)
Deyvid Dimitrov (BUL) vs. Daniel Soini (SWE)
Donior Islamov (MDA) vs. Aker Al Obaidi (UWW)
Ruben Marvice (ITA) vs. Elmer Mattila (FIN)
Daniel Janecic (CRO) vs. Atakan Yuksel (TUR)
*Gevorg Sahakyan (POL) vs. Dadov or Mihut
77 kg
If Chekhirkin is going to stumble, it could arrive against Pascal Eisele (GER) right out of the gate. Chekhirkin is a little more linear than Vlasov and Eisele is an angling, brawling type of competitor who doesn't stick with the conventional playbook when things get messy. As nice as that might be, it is still a turn-and-not-be-turned sport. That is where Chekhirkin makes is money. Defense is, as always, at a premium.
What projects to be a six-minute war is the showdown between Fatih Cengiz (TUR) and Aik Mnatsakanian (BUL). It practically has to unfold with fleeting instances of brutality. Cengiz is patient. Mnatsakanian is not. He will push, push, push until the opposition softens. The difference is that Cengiz is more polished, more deliberate, and doesn't mind having to keep a tempo if it means fabricating vulnerabilities. That's his game. A Mnatsakanian club or two could spark a change in that line of thinking.
[Qualification round]
*Fatih Cengiz (TUR) vs. *Aik Mnatsakanian (BUL)
Yaroslav Filchakov (UKR) vs. *Viktar Sasunouski (BLR)
Gela Bolkvadze (GEO) vs. *Ilie Cocojari (ROU)
*Pascal Eisele (GER) vs. **Aleksander Chekhirkin (RUS)
**Viktor Nemes (SRB) vs. Georgios Prevolarakis (GRE)
[Round-of-16]
Sanan Suleymanov (AZE) vs. Alexandrin Gutu (MDA)
Mateusz Wolny (POL) vs. Bozo Starcevic (CRO)
Per Anders Kure (NOR) vs. Oldrich Varga (CZE)
Evrik Nikoghosyan (FRA) vs. Roman Zhernovetski (ISR)
Matias Lipasti (FIN) vs. Denis Horvath (SVK)
Paulius Galkinas (LTU) vs. Nemes or Prevolarakis
87 kg
The only World Champion vs. World Champion pairing of the morning session occurs at 87 with Lasha Gobadze (GEO) and two-timer Metehan Basar (TUR). A canvas of excellence is this bout. The key is timing. Basar is deceptively explosive, in every phase. Not a plodder. He will take his time with a lift…set…and just when it appears he is considering crashing, he drums up launching fours. Against a solid defender like Gobadze, those fours might be twosies via gut. Gobadze is a looser athlete. Like many Georgians, he flings off of tie-ups rather easily in search of higher-yielding options, all while letting his legs do most of the talking. Hard wrestler to keep up with, and this weight is a better fit for him at 27 years of age.
[Qualification round]
Zakarias Berg (SWE) vs. Michael Wagner (AUT)
Szymon Szymonowicz (POL) vs. Daniel Aleksandrov (BUL)
[Round-of-16]
Ivan Huklek (CRO) vs. *Artur Shahinyan (ARM)
**Lasha Gobadze (GEO) vs. **Metehan Basar (TUR)
Milad Alirzaev (RUS) vs. Zurabi Datunashvili (SRB)
Fabio Parisi (ITA) vs. Petr Novak (CZE)
Ramon Betschart (SUI) vs. Dimitrios Papadopoulos (GRE)
Mihail Bradu (MDA) vs. Vili Ropponen (FIN)
Martynas Nemesvicius (LTU) vs. Berg or Wagner
*Islam Abbasov (AZE) vs. Szymonowicz or Aleksandrov
97 kg
Fight fans should love three match-ups at 97. Nikoloz Kakhelashvili (ITA via GEO) and Oleksander Shyshman (UKR) are pegged to wade through a prolonged pummel-fest. Normally, that doesn't sound enticing; but in a tournament like this, it means white-knuckle suspense. The same can be said of Felix Baldauf (NOR) and Aleksandr Hrabovik (BLR), though Baldauf is a less-inhibited athlete who will look to make meaningful attempts on the feet.
'19 U23 World Champion Arvi Savolainen (FIN) is a legitimate problem. If the chips weren't being pushed to the middle of the table, it would be easy to picture Ramsin Azizsir (GER) staying in this argument. And he very well might do just that. It can happen. But Savolainen has a lot of momentum in his favor. He is also a younger, more dynamic competitor who does not shy away from some of the relative nastiness for which this weight class is recognized.
[Round-of-16]
Nikoloz Kakhelashvili (ITA) vs. Oleksandr Shyshman (UKR)
Felix Baldauf (NOR) vs. Aleksandr Hrabovik (BLR)
Pontus Lund (SWE) advances via forfeit over **Melonin Noumonvi (FRA)
Ramsin Azizsir (GER) vs. Arvi Savolainen (FIN)
Vilus Laurinaitis (LTU) vs. Alex Szoeke (HUN)
*Kiril Milov (BUL) vs. Markus Ragginger (AUT)
Leon Kessidis (GRE) vs. Murat Lokiayev (AZE)
Damian Von Euw (SUI) vs. Artur Omarov (CZE)
[Quarterfinal]
Lund vs. Azizsir or Savolainen
130 kg
No question, hulking Lithuanian Mantas Knystautas (LTU) going up against Oskar Marvik (NOR) is the showcase match of the morning at heavyweight. Both are "close, but not quite yet" kind of athletes, meaning they have performed well in spots, just not in a major event. Knystautas, a prototype for 130, has a tendency to fade. Which is an issue. Marvik, he owns a slightly more expansive gas tank. It is heavyweight, so he isn't a marathoner by any stretch, either. But he is very good at measuring his pummel and not overcommitting on those slogging positions which have a habit of draining energy and ultimately lead back to Square 1.
The only reason to key in on Adam Varga (HUN) and Stepan David (CZE) is to check in on Varga's progress at 130. Originally a 97'er, the Hungarian moved up last year following Balint Lam's downer in Nur-Sultan.
Saturday unfortunately does not project to be a banner day for the Italians up and down the brackets. That is especially true at 130, where '18 World Champion/Rio bronze Sergey Semenov (RUS) greets Luca Godina (ITA) in the round-of-16. That one has VSU written all over it, likely with an added dose of sensationalism.
[Qualification round]
Boban Zivanovic (SRB) vs. Radoslav Georgiev (BUL)
[Round-of-16]
Alin Alexuc-Ciurarriu (ROU) vs. Marko Kosevic (CRO)
Mantas Knystautas (LTU) vs. Oskar Marvik (NOR)
Georgi Chugoshvili (BLR) vs. Rafal Krajewski (POL)
Alexandros Papadatos (GRE) vs. Beka Kandelaki (AZE)
Konsta Maeenpaeae (FIN) vs. David Ovasapyan (ARM)
Stepan David (CZE) vs. Adam Varga (HUN)
Luca Godino (ITA) vs. **Sergey Semenov (RUS)
Mykola Kuchmii (UKR) vs. Zivanovic or Georgiev




Listen to "5PM46: Taylor LaMont and Jessy Williams" on Spreaker.
Listen to "5PM45: Chatting with Dennis Hall and Max Nowry" on Spreaker.
Listen to "5PM44: Michael Hooker and Toby Erickson join the show" on Spreaker.
SUBSCRIBE TO THE FIVE POINT MOVE PODCAST
iTunes | Stitcher | Spreaker | Google Play Music
Notice
: Trying to get property 'term_id' of non-object in
/home/fivepointwp/webapps/fivepointwp/wp-content/themes/flex-mag/functions.php
on line
999