The word "camp" (and its plural equivalent) has been saturated all over this platform the past eight months, mostly due to lack of choice. Fewer tournaments means less event coverage in the form of recaps and follow-ups. But in the absence of competition, collective training opportunities have actually increased, even if many, too many, Senior athletes are still on the shelf with an Olympic Trials just around the corner. As it stands, camps have become the prevalent catalyst for coverage recently, something we all hope will change sooner rather than later.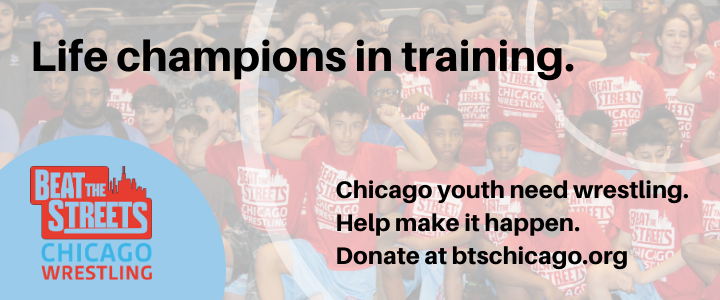 In the meantime, and to better illustrate the near-ubiquitous nature of training camps during this, the strangest era in American wrestling history, right now there are three such occurrences featuring US athletes — in three locations.
Tata, HUN
On the heels of the "Olympic Preparation Tournament" this past weekend, ten US Seniors are attending what promises to be the most challenging overseas camp of the season thus far. Hungary is well-known for providing high-level training opportunities, but this one is a little different. Most camps last a maximum of two weeks. Hungary's current gathering stretches from today all the way until the European Olympic Qualifier, which begins on March 18 in Budapest.
Over the next four weeks, top wrestlers from various parts of Europe are expected to pop in and out depending on their periodization concerns. The US athletes in attendance are there to benefit from the lively atmosphere (roster below), with several involved set to remain in the vicinity before heading to Rome early next month for the Matteo Pellicone Memorial "Ranking Series" tournament.
60 KG
Dylan Gregerson (UVRTC)
67 KG
*Calvin Germinaro (Minnesota Storm, 5PM #8)
*Alston Nutter (Sunkist/NTS)
Benji Peak (Sunkist/NTS, 5PM #11)
97 KG
*Diante Cooper (Air Force/WCAP)
77 KG
*Peyton Walsh (Marines, 5PM #9)
87 KG
*Patrick Martinez (87 kg, NYAC, 5PM #3)
97 KG
*G'Angelo Hancock (Sunkist, world #7, 5PM #1)
*Daniel Miller (Marines, 5PM #3)
Tempe, AZ (Arizona State University)
The headquarters for 2017 Cadet World champ/two-time Junior medalist Cohlton Schultz (130 kg, Sunkist, 5PM #2) and '18 Junior/'19 U23 World Teamer Chad Porter (97 kg, Sunkist, 5PM #9) is the site for this camp that runs for the next ten days. The schedule allows for a lot of balance. Morning sessions switch between live situations and technique, with afternoon practices, by and large, reserved for strength training.
The roster (due for release imminently) is considerable, and adorned with several World/National Team types. But as has been the case lately, it is especially nice to be a heavyweight at one of these things.
Boise, ID (Suples Training Center)
Members of the US Army's World Class Athletes Program first cracked open this excursion two weeks ago, and there are two days left to go. As explained by '12 Olympian/four-time World Team member Ellis Coleman (67 kg, 5PM #1), the key here, obviously, is Ivan Ivanov. The former head coach for Northern Michigan University has on occasion hosted camps at his expansive facility for US Seniors, including one of the very first "Summer Series" operations amid the pandemic. This time around, he has a room full of Army athletes who had long desired to receive permission to travel. That this represented their first breath of fresh air in almost a year has elicited a sizable morale boost.
Late last week, Coleman relayed precisely why Ivanov remains such a popular and valuable resource. The workouts in which Seniors participate at Suples are often customized to fit various training protocols and objectives directed towards competition. However, Coleman, unlike others in the US, does not see Ivanov's methods as "Greco only". In his mind, there is a benefit for all wrestlers. "It's hard to grasp because it is so good, so perfect, and so well-rounded that everyone should be doing it," Coleman said. "Men's freestyle, women's freestyle, Greco — everyone should be doing his system because it's amazing."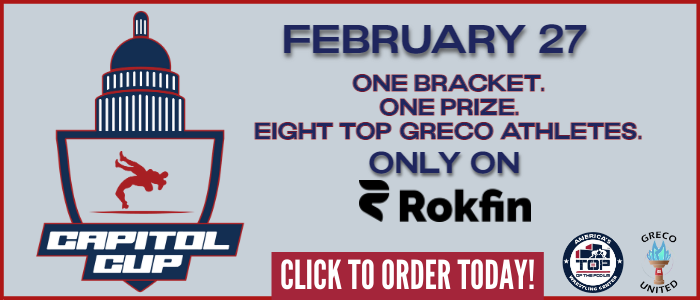 Germany Has Their Roster for Budapest
The European Olympic Qualifier is just over a month away and Germany is all set with the three athletes they will send in an attempt to secure spots in Tokyo — Eitenne Kinsinger (60 kg), Pascal Eisele (77 kg), and Ramsin Azizsir (97 kg).
Kinsinger was in the news around here just a few days ago. A Junior World runner-up in '16, Kinsinger has carved out a solid career as a Senior thus far, with a near-miss for bronze at the '18 Euros along with a Thor Masters gold and a few strong performances elsewhere. He has also tangled with a few Americans. In '18, Kinsinger defeated Dalton Roberts (60 kg, Army/WCAP, 5PM #6) in the qualification round of the World Championships; and the very next year, saw Ildar Hafizov (60 kg, Army/WCAP, 5PM #1) in the same round of the same tournament, but was ousted by Hafizov. On Saturday, '20 U23 National Champion Dylan Gregerson (UVRTC) joined this little club and fell to Kinsinger by a score of 7-5.
Eisele is another one of Germany's more established players. A World bronze in '17 as well as a Euro gold the year prior, Eisele, 28, is getting the nod over Roland Schwarz, who took second to Roman Vlasov (RUS) at the European Championships in '19 after winning Thor. Azizsir, who tasted defeat at the hands of G'Angelo Hancock (Sunkist, world #7, 5PM #1) last year in Italy, has been a steady performer in his own right with bronze medals from the European Games and its Championships, respectively.
Germany qualified three weights for the Tokyo Olympics at the '19 World Championships in Nur-Sultan. Three-time World champ Frank Staebler (67 kg) and '16 Olympic bronze/'17 World silver Denis Kudla (87 kg) both placed third, and heavyweight Eduard Popp came in fifth.
Croatian National Results
On Saturday, Croatia became the latest Greco-loving country to hold a second National tournament since the fall. The timing would seem to suggest roster implications for the aforementioned Euro Qualifier, but not so fast. When reached for comment by this platform, the Croatia Federation said, in part, "It meant something, but it is not the crucial factor in the final decision." Which makes sense, considering several known athletes previously targeted for Budapest did not compete.
Croatia has yet to stamp down a single weight category for the upcoming Olympic Games.
2021 Croatia National Champions
55 kg: Frankol Sandro
60 kg: Ivan Lončarić
63 kg: Ivan Lizatovic
67 kg: Kristijan Simatic
72 kg: Danijel Janečić
77 kg: Antonio Kamenjasevic
82 kg: Filip Šačić
87 kg: Filip Smetko
97 kg: Filip Huklek
130 kg: Marko Koščević


Listen to "5PM43: Christmas Time with Millersville's Kerry Regner" on Spreaker.
SUBSCRIBE TO THE FIVE POINT MOVE PODCAST
iTunes | Stitcher | Spreaker | Google Play Music