Welcome to the debut of Lightweight Bias, a new featured column on 5PM helmed by former US National Team member and Minnesota Storm star Paul Tellgren. The objective of this space is exceedingly simple to grasp: in Tellgren's view (and he's not alone), Greco-Roman athletes who comprise the four lightest weight classes (or two lightest during Olympic Years) offer the highest degree of technical acuity, overall athletic ability, and by extension, thrilling action. Should you disagree, feel free to let Tellgren know about it! But remember — whether or not you're on board with the idea that light guys rule the sport, the most important thing is ensuring that these athletes continue to receive the credit and exposure they deserve.
For the maiden voyage of Lightweight Bias, Tellgren overviewed the 2018 Budapest World Championships and explains some technical nuances he observed. In addition, he also lays out scouting reports for several athletes who may have caught his eye more than others.
Lightweight Bias: Budapest 2018
The lightweights in Budapest were fast, explosive, creative, and fluid. The techniques which were displayed took on a rare form of tenacity when you consider the amount of strength, endurance, and agility required to execute at such a high level of competition.
General observations from the Worlds
The competitors winning matches into the later rounds, semifinals, finals, and medal matches all had these mat strategies in common:
Fast reach-around techniques that are neither dangerous nor expend much energy on the part of the attacker.
Physical, hard pummeling on the neck and head of opponents to disorient them and take position for holds.
Controlling the center of the mat — crucial, and the main thing the officials are looking for (head up, butt in, back to center of the mat).
A commitment to moves all the way through to the finish.
Stand ups in par terre were very effective.
Athletes still need to win the pummel game to compete at this level.
The intensity with which the champions were pummeling and matching the pace of their opponents was staggering. With almost liquid-like movement and finesse in the pummel, the fight is contained in a small area of combat that is both technical and brutal. Head collisions, finger grabbing, eye-jabbing, singlet-grabbing, subtle foot stomps, and leg sweeps are common occurrences. But hands-down, the lightweights are so damn fun to watch because they're high flying. This is Greco-Roman action featuring athletes who are pound-for-pound the strongest in the world, period.
Think of it this way: if any athlete competing in the Greco-Roman discipline could have the athleticism and technique of a lightweight, but operate on a larger scale with competitors in the upper weights, they would be unstoppable. Lighter weights are a threat from every position. Some wrestlers will pummel you out of your position and zap your strength. Others have one rock-solid move from the feet that they have perfected to the point to where they score with it even when you know it's coming. Then there are others who are multidimensional and you can't even guess where the threat will come from.


Lightweights are also very often powerful lifters from par terre, and at this year's World Championships, I saw a couple instances where these guys were so agile and had such body awareness, that the ensuing scramble post-lift and throw won them matches. But there was also a big emphasis on scoring from par terre with an elbow to elbow low gutwrench, which seemed to fit most of the champs who were taller and lankier than their short, stocky opponents. The guys winning also had "love of the fight." They were in your face from the whistle to the final buzzer. constant pressure, in and out, and side to side — with lots of two-on-one's, head snaps, drag attempts, and fakes — as well as high dives and arm throws. The seemingly effortless transitions from pummeling to lock-and-throw, pressure and commitment were apparent and appreciated.
Small Guy Indoctrination
Maybe the biggest advantage lightweight Greco athletes have is that until someone is tech'ed or pinned, they can still come back in the match. With a heavyweight or a 97-kilogram athlete, a three-point deficit seems almost like an impossible hole to climb out of. A confident, determined lightweight who is full steam ahead can execute an explosive technique, or two or three, before you blink an eye, and then they're right back in the match. The danger is always there!
The scrambling ability on the part of some of the newer foreign lightweights was surprising, almost folkstyle-influenced in nature — they were hitting chin whips, fireman's carries, and throw by's. If the rest of the world's lightweights start studying folkstyle and take techniques from some of our nation's best, God help us all.
Bias? How about this for bias: lightweights are the best, plain and simple. The entertainment factor that these big throws and high scoring matches provides is all the evidence you need. It is not a coincidence that almost every year, there is a new set of medalists in the lighter weights. The Olympic Champion could be out the next year in favor of an up-and-coming Junior who can put on a show on the big boy stage, and chances are, he has already performed well internationally. Most of the other weight classes do not offer this same level of parity on a consistent basis.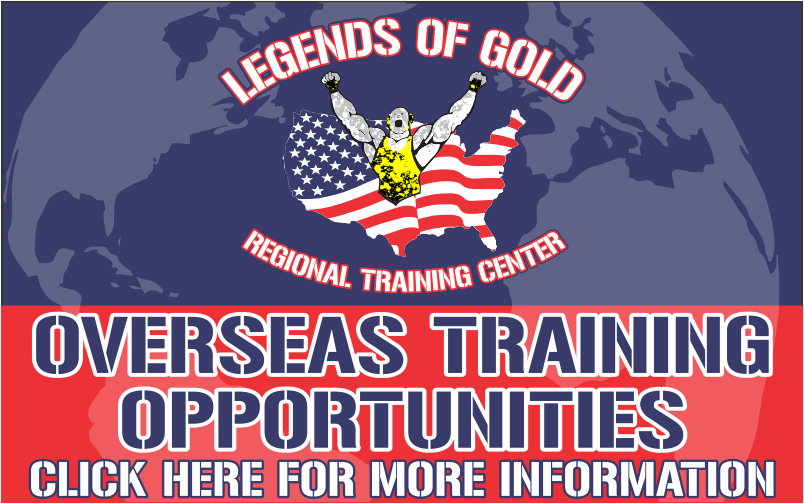 Tellgren's Top 4
The top-4 foreign athletes who impressed Tellgren the most in Budapest and his brief scouting report on what they have to offer. Trivia: Tellgren competed against one of the wrestlers below; name who it is on Twitter and he will reply back with a 👍 as a sign of congratulations. 
Nugzari Tsurtsumia (55 kg, GEO — bronze in Budapest, U23 World Champion, two-time Junior World medalist) "Strong pummeling with excellent position, and a brutal two-on-one that wears on opponents and sets up arm drags and throws. Good mat presence and knowledge of positioning. In Budapest, particularly the bronze medal match, he utilized an outside reverse arm throw that is disorientating and set up subtly by his two-on-one. He also had the mat awareness to get several pushouts in scramble situations."
Sergey Emelin (60 kg, RUS — 2018 World Champion) "Emelin is a pummeling machine. His control of the pace in his matches with cross-pummeling techniques and his head positioning is uncanny and truly looks like what a proper Greco-Roman stance should present. His pinch headlock is dangerous, as well as his tight low guts that can go in either direction."
Stepan Maryanyan (63 kg, RUS — 2018 World Champion) "Maryanyan has a great lift, settles his lock quickly, and explodes up before throwing. He has very dangerous double underhooks which his height allows him to execute and threaten with. His transitions from the feet to par terre are also very smooth."
Meiirzhan Shermakhanbet (67 kg, KAZ — bronze in Budapest) "Shermakhanbet is one of my favorites to watch because of his pummeling expertise and his diversity of throws and techniques. His sag body lock is one of the best in the world and he transitions to guts frequently from throws, seemingly effortlessly. His tall stature makes him a threat from the feet as well as par terre. The side lift he was using in Budapest was deadly and hard to stop once he planted his feet and committed to the lift."
Eyes On
Going forward, "Eyes On" will be reserved for Greco athletes Tellgren is watching out for or wants to analyze further. For now, it is about acknowledging three USA competitors who appeared in Budapest and can make an impact in the near future.
Dalton Roberts (60 kg, NYAC/OTS) "Dalton is a fiery scrapper with the desire to score and create action. I think what he lacks in technique and Senior-level experience can be made up for with heart and grit. He has good mat awareness, as well as good snaps on the head and front headlock technique. Roberts could be a serious medal threat with more time overseas and a surefire technique from both par terre and the feet that he thoroughly relies upon."
Jesse Thielke (63 kg, NYAC/LOG) "Jesse's knowledge of Greco-Roman wrestling is astounding. He wrestles with the tenacity of an actual badger, with grit and heart. His conditioning is always in peak form and his explosiveness and willingness to go for big throws always make him a medal contender. The mental aspect of the grind is what I think Jesse needs more work on. The technique and experience are already there, and once Jesse realizes and believes wholeheartedly that he is the best wrestler in the world, he will get that gold medal."
Ellis Coleman (67 kg, Army/WCAP) "Ellis is one of the fiercest competitors I have ever wrestled with or watched compete. He has an unbreakable heart and the spirit of a warrior, and also holds a sincere belief in himself. He does, he truly believes he can beat anyone at any time. Ellis has excellent gutwrenches aided by his sleek, tall frame, and he has great underhooks when he can pummel to his positions. He is also very mat aware and has the willingness to throw from any position, hence the 'Flying Squirrel' throw we all know and love."
CLICK HERE TO DONATE TO THE USA GRECO-ROMAN PROGRAM
SUBSCRIBE TO THE FIVE POINT MOVE PODCAST
iTunes | Stitcher | Spreaker | Google Play Music | RSS
Notice
: Trying to get property 'term_id' of non-object in
/home/fivepointwp/webapps/fivepointwp/wp-content/themes/flex-mag/functions.php
on line
999