So now we are down to a little under three weeks until the US Greco Roman athletes take the mat at the Rio Olympics. Two weeks of camp in Springs have already been completed and over the weekend the team was in Houston for processing. Just like that, it is starting to hit. Presumably, it will feel even more imminent when the Opening Ceremonies arrive but for now, this will due. The pace is being set for the Greco wrestlers to reach peak levels for when they leave for Brazil on August 10th and there is no doubt that whatever you're feeling about the Games coming closer, the athletes do ten-fold. It's an exciting time for the US Greco program all around.
Fargo Greco Nationals in a nutshell
The Cadets and Juniors took center-stage last week in that rite of passage known as the Fargo Greco Nationals. On the Cadet side of things, Tyler Curd (MO, 220 lbs) earned Outstanding Wrestler honors for basically sauntering out of the woodwork and impressively defeating both Cohlton Schultz (CO) and Tommy Helton (IL) on his way to the crown. Curd was a pleasure to watch. He remained poised, always looked in control, and had absolutely zero fear going for throws and turns against competitors whom heading in, probably would have been seen as a little above his pay grade. But that wasn't the case. Curd certainly proved he was on that level, wrapping up a memorable performance in dominant fashion.
You all saw Theorius Robison (CO, 120 lbs), right? It was like watching a video game. The speed, the decisiveness, the opportunism…just an overwhelming skill-set which grabbed your attention. That duck-under from what looked to be seven feet away to seal his final against Atilano Escobar (AZ) is tough to forget about.
Dalton Duffield (OK, 120 lbs) headlined the Juniors with his OW showing. Here's another kid, a returning champ, who has talent for days. Duffield was not seriously pressed throughout the Fargo Greco Nationals to the tune of four pins and two tech falls. He also punctuated his championship run with a resounding reverse lift that put the crowd on overdrive.
Former rivals Taylor LaMont (UT, 132 lbs) and Mitchell McKee (MN, 138 lbs) both won their respective weight classes in a manner befitting of their abilities. The 2016 Junior World Team member LaMont stalked Dalton Young (WA) and landed a couple of hip tosses, the second one leading to a pin. McKee cruised past Jarrett Degen (MT), nailing a five en-route to a tech.
Fargo Greco Nationals returning champions
Cadet: Nick Raimo (NJ, 126 lbs); Travis Wittlake (OR, 170 lbs)
Junior: Jaret Lane (PA, 106 lbs); Dack Punke (IL, 113 lbs); Dalton Duffield (OK, 120 lbs); Mitchell McKee (MN, 138 lbs)
IOC takes a pass
Despite WADA's recommendation to ban the entire Russian program from the Rio Olympics, the IOC (perhaps unsurprisingly) decided to pretend that their imaginary parameters and oversight protocols were enough to allow individual governing bodies to make the call on their own. In other words, instead of taking the gavel to the Russian Olympic Committee, they are essentially saying (to UWW and everyone else), "It's up to you, but we're kind of cool with this." By extension, that means UWW will now have to evaluate each Russian athlete on practically a case-by-case basis. Yes, there are items to consider. For instance, if an athlete has ever tested positive before and even if he/she served their punishment in full, they're out. Okay, great. Also, just because there is no positive test does not mean that is evidence sufficient enough to be included in the Games. Fine. The issue, with all of this, is that Russia, at the state level, orchestrated the most comprehensive and manipulative doping program in modern history. The very fact that is not reason enough to throw the hammer down is pretty confounding, to say the least.
From a wrestling perspective, specifically a Greco Roman one, it is bittersweet. As a fan, you might want to "see the best go against the best" and that's okay. It's almost cute. I mean, should one of the US athletes earn a gold medal without a Russian presence in the tournament, everyone will feel that asterisk next to it even if it's not really there. But at the same time, when is it enough? Where is the line? And that this was all but shuffled off onto the international federations to figure out just a couple weeks out (if not less, really) is the ultimate cop-out.
Doping in sports isn't the problem, particularly because it will always be one. The problem is when the system is circumvented on a grand scale and the international governing body treats it like a hot potato. (Probably going to laugh at that reference later). Either way, this is a case of "What more do you need to see?!" Apparently for the IOC, they haven't seen enough.
The two-part Robby Smith feature
Hopefully, you have read the comprehensive interview we conducted with US Olympian Robby Smith (130 kg). Before that interview even took place it was already decided that there would be a follow-up involving his parents, Rob and Kim. The reasoning is simple: If you know Robby even just a little or have heard him talk about his life in and out of wrestling, his parents are always brought up as a bullet-point topic. There are plenty of close families out there, but this bunch is really close. And justifiably, Robby credits them for becoming who he is, which is one of the best (and most popular) wrestlers in the world. His parents follow him around, even occasionally overseas. And the whole kicker is it isn't because they are nutty wrestling parents (not that there is anything wrong with it). It's just because this is what their kid chose to participate in. If Robby had chosen to become a piano player or botanist, their support would've been the same. That's the way it is supposed to be, of course, but with wrestling normally fostering such an intense dynamic, their story is one that is compelling, unique, and heartwarming.
Also, it is worth noting that there is a GoFundMe drive for the Smith family. As has been discussed here numerous times before, Rio is an expensive endeavor. The trip is extremely costly from the flight to the event tickets and everything in between. No one is asking you to donate $1,000. Whatever you have to kick in, that's enough. Cliché as it might sound, every little bit counts.
What's coming up here…
A new Coach Lindland's Report – With time winding down to the Rio Olympics, these next couple of reports are going to be "can't miss" reading. So don't!
Our Olympic coverage, which will be highlighted with its own section on the site. We have some pretty big things in store for this and don't want to roll it out all at once. Just be prepared.
A look at Alston Nutter, the high school Greco Roman star who has his sights locked on a promising future in the sport.
An athlete interview you will love.
And much more!
Questions? Concerns? Feel like reaching out? Do so on Twitter, Facebook, and Instagram!
Comments
comments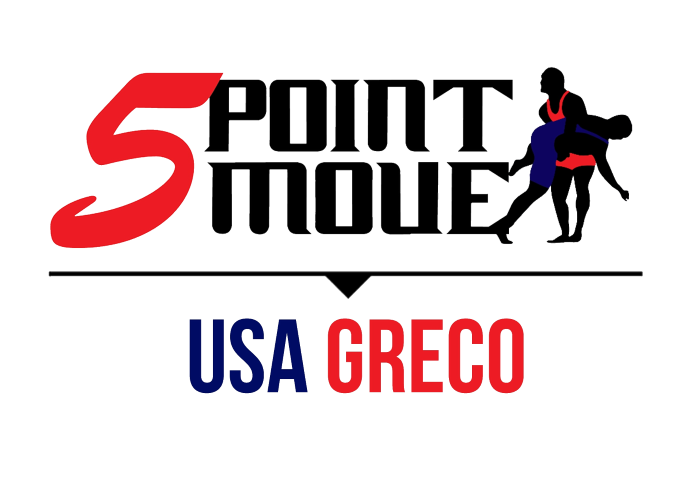 Notice
: Trying to get property 'term_id' of non-object in
/home/fivepointwp/webapps/fivepointwp/wp-content/themes/flex-mag/functions.php
on line
999