It is New Year's eve. For those planning on making a party out of this thing, please be safe. In all actuality, there is really no better way to spend New Year's eve than watching a bunch of Greco matches and breaking down all of the action. If that sounds like fun to you — which it should — why not start here?
Rankings Update
United World Wrestling has updated its rankings and there have been some interesting changes, as several US athletes who weren't listed immediately following the Budapest Worlds are now assigned the necessary point values to be included in the top-20.
World silver medalist and 5PM's 2018 Athlete of the Year Adam Coon (130 kg, Cliff Keen WC) was initially ranked 6th coming off of his stunning performance in Budapest. That has been amended. Coon (40 points) is currently ranked 2nd behind the man who defeated him in the finals, Sergey Semenov (RUS). Kamal Bey (77 kg, Sunkist) was ranked 6th overall himself in November, boasting a whopping 57 points. His points have dropped dramatically, down to 18, but he only falls one spot in the latest rankings.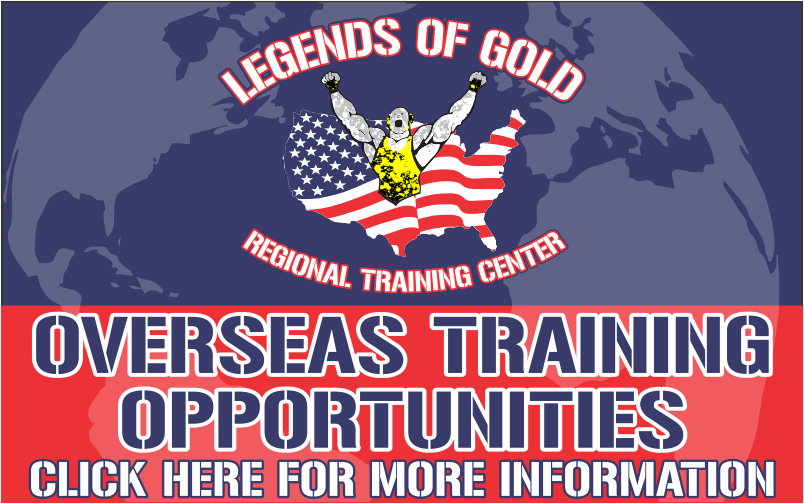 Ellis Coleman (67 kg, Army/WCAP) makes his way back into the race, coming in at 11th owning 10 points, which is the baseline number for UWW's reset. In Budapest, Coleman defeated rival Edgaras Venckaitis (LTU) via fall, dropped a razor-thin decision to Artem Surkov (RUS, world no. 1 and who wound up winning), and was turned back in the repechage by Mamadassa Sylla (FRA).
Sam Hazewinkel (55 kg, Sunkist), who fell in his only match of the 2018 World Championships to eventual bronze Ekrem Ozturk (TUR, world no. 3) appears in the UWW's top-20 at 18th, holding 10 points. 2016 Olympian Jesse Thielke (63 kg, NYAC/LOG), who also dropped his only bout in Budapest, also enters 2019 with 10 points and is listed at 14th. Two-time Trials winner RaVaughn Perkins (NYAC), similar to everyone else was given 10 points, checks in at 17th under 72 kilograms.
WCAP teammates Max Nowry (55 kg) and Ryan Mango (63 kg) still held spots in UWW's top-20 last month, but have since been removed.
The first "Ranking Series" event for Greco-Roman is the Hungarian Grand Prix scheduled for early February.


Herman Kare Coming Up
The first Senior event of 2019 is right around the corner, Finland's annual Herman Kare International on January 12th. Unless something changes, the United States will not be sending an athlete to this tournament. Even still, the Herman Kare is worthy of keeping an eye on since plenty of top Seniors from the Nordic region and elsewhere (like Russia, Lithuania, and Ukraine) tend to show up to knock off the holiday rust.
The first two non-Olympic weight classes, 55 and 63 kilograms, will not be contested at Herman Kare, and they weren't last year, as well. It should be noted that the Haavisto Cup, which the US participated in last month, also did not offer 55 or 60.
As of now, streaming information is unavailable. In 2018, videos from the event made their way onto YouTube even though there was not a live broadcast. If the tournament winds up offering a stream, we will update in next week's Roundup.
Even though the US does not send delegations to this tournament currently, one athlete went over two years ago and did quite well. Two-time National Team member Hayden Zillmer (97 kg, Minnesota Storm) took second at the 2017 Herman Kare, and at the time, his runner-up finish got him ranked in the top-20 by United World Wrestling.
2018 Herman Kare International Entry List
*Two kilogram allowance. 
60 kg
Mattias Poutanen (FIN)
Koriun Sahradian (FIN)
Helary Mägisalu (EST)
Dinislam Bammatov Sankt Petersburg (RUS)
Dovudyon Toshev Sankt Petersburg (RUS)
67 kg
Vilho Laukkarinen (FIN)
Joni Komppa (FIN)
Elmer Mattila (FIN)
Kalle Starck (FIN)
Pål Eirik Gundersen (NOR)
Håvard Jørgensen (NOR)
Morten Thoresen (NOR)
Ott Saar (EST)
Denis Bolunov (EST)
Kristupas Sleiva (LTU)
Haiam Musoev (RUS)
72 kg
Jonni Sarkkinen (FIN)
Ville Pasanen (FIN)
Jere Pasanen (FIN)
Akseli Yli-Hannuksela (FIN)
Vegard Jørgensen (NOR)
Titas Kersevicius (LTU)
Kirill Babichuk (RUS)
Artjom Gerasimenko (RUS)
Chaideftos Kamtsioris (GRE)
77 kg
Iiro Piippo (FIN)
Matias Lipasti (FIN)
Roni Purolainen (FIN)
Sakke Purolainen (FIN)
Brage Ringheim (NOR)
Per Anders Kure (NOR)
Paulius Galkinas (LTU)
Ivan Zubov (RUS)
Georgios Prevolarakis (GRE)
Konstatninos Vasileiou (GRE)
82 kg
Otto Ketonen (FIN)
Markus Sihtola (FIN)
Daniil Guchin (RUS)
Nikolaos Varkas (GRE)
87 kg
Toni Metsomäki (FIN)
Arttu-Petteri Klami (FIN)
Erik Int (EST)
Eerik Aps (EST)
Julius Matuzevicius (LTU)
Aleksey Kunyashev (RUS)
Danila Bogdanov (RUS)
Stavros Katavelakos (GRE)
97 kg
Arvi Savolainen (FIN)
Illia Buhaiev (UKR)
Kevin Baumann (EST)
Romas Fridrikas (LTU)
Aleksandr Badanin (RUS)
Anestis Zarifes (GRE)
Spyridon Kountouratzis (GRE)
130 kg
Tuomas Lahti (FIN)
Oskar Marvik (NOR)
Nikola Milatovic (NOR)
Artur Vititin (EST)
Kaarel Maaten (EST)
Mantas Knystautas (LTU)
WRESTLERS ON SOCIAL MEDIA
Your (somewhat) weekly dose of inspiring words, knuckleheaded antics, or thought-provoking questions from your favorite US (and sometimes international) Greco-Roman athletes and coaches.
Led off last week with Roberts, might as well repeat this week since it's a better post. 
View this post on Instagram
Whoa, this is incredible!
Marvik from Norway, he'll be wrestling at the aforementioned Herman Kare. 
Now checking in with Upstate New York.
Congrats!
A close-out message from the Marines. 
Questions? Concerns? Feel like reaching out? Do so on Twitter, Facebook, and Instagram!
SUBSCRIBE TO THE FIVE POINT MOVE PODCAST
iTunes | Stitcher | Spreaker | Google Play Music | RSS 
Notice
: Trying to get property 'term_id' of non-object in
/home/fivepointwp/webapps/fivepointwp/wp-content/themes/flex-mag/functions.php
on line
999