Not one, not two, but three important events shook out in the US over the weekend. The Northern Plains Regional, the 1st Annual University Greco Duals, and the Concord Cup all happened, giving Greco fans plenty to talk about in what has already been a pretty busy month.
The Northern Plains Regional took place on Saturday in Rochester, Minnesota. Cadets and Juniors from across the "plains states" and neighboring areas battled it out to further determine who would (and wouldn't) become candidates for their respective states' teams. Some exceptional talent was on display, as well (actually, too much to even mention here).
Well-known grapplers like Taylor Venz (Minnesota, 182 lbs), Alex Thomsen (Iowa, 126 lbs), and Alex Lloyd (Minnesota, 145 lbs) all snagged gold with staggering performances. In addition, Cadets Aaron Schulist (Wisconsin) and Nebraska's James Burks further cemented their statuses as athletes on the rise. Out of all the regional tournaments, the Northern Plains typically showcases some of the toughest wrestlers to later emerge victorious during the summer, so it's definitely an event to pay attention to.
The "first time for everything" department
In what was intended to be kind of a beta-test for things to come later on, the first edition of the University Greco Duals wrapped up with some hope for the future. Put together by Teague Moore (American University) and Joe Russell (George Mason University) in conjunction with the Wrestlers in Business Network, the idea of the duals was to introduce college wrestlers to Greco Roman competition in a format and environment that makes sense to them. Along with teams representing American and GMU, athletes from Navy, Columbia, William & Lee, and Virginia Military Institute also took part. With a successful first go at it, next year's Greco duals should be even bigger and better.
Concord Cup snapshot
Of course, nothing can take the shine out of the Concord Cup. Coinciding with the pre-Olympic training camp going on at the Community Youth Center (home of Robby Smith) in Concord, California, the tournament this year was set as a proving grounds for the US Greco program's elite Juniors. Athletes from the US went toe-to-toe with wrestlers from Sweden, Hungary, and Norway for some expanded looks at international opposition while still getting in some solid work.
The competition itself took place on Sunday, as teams met in rounds of dual meets. Finalized teams were USA/CYC, USA, Kansas, Hungary, Idaho/Utah, California/CYC and two international composite squads made up of Swedish and Norwegian wrestlers – Scandinavia and Vikings. Winning individual performances on the US side included Randon Miranda, Patrick Ramirez, Peyton Omania, and US National Team member G'Angelo Hancock.
Iran wins World Cup but no one really cares
In an underwhelming field which saw the other countries leave most of their top talent at home, Iran blitzed through the Greco Roman World Cup on its own turf in Shiraz. The Iranian squad didn't exactly sandbag the entire proceedings – there were certainly a few second and third teamers on display for the host country. But the world power wasn't about to leave the cupboard bare, either. Omid Haji Noroozi (66 kg), Saman Abdouli (59 kg), Saeid Abdvali (75 kg), and Ghasem Rezaei(98 kg) all got a couple of matches in apiece. Not like it would have mattered much, anyway. Iran lost two matches throughout their entire run to the championship. It was also the country's fifth such title over the last seven years.
Bisek is right there
The only Greco Roman match at the Beat the Streets "United in the Square" event was a great one. US star Andy Bisek (75 kg) took on former World and Olympic champ Kim Hyeon-woo (KOR) in a high-paced yet low-scoring affair that had everything the hardcore Greco fan wants to see: Contested positions, set-ups to set-ups and counters to set-ups, and two athletes who have absolutely no "off" switch. Ultimately, Kim got away with a 3-0 victory over the American thanks to an arm-spin and step-out. Even still, Bisek wrestled with the kind of authority and physicality he'll need pushing for gold in Rio. So even in a (tough) exhibition, the 29-year old came out of the affair appearing like he's on a straight trajectory towards something very big in just a few months.
The only problem? Bisek was it and he shouldn't have been. In an Olympic year when the US has several athletes extremely capable of reaching the podium, their collective status was ignored by the event's organizers. It is instances like this that are head-scratching. The US Greco program is steadily demonstrating it is only growing, yet continues to be relegated to second-tier status by outsiders. It's time to get a clue, people.
Coming up on 5PM
We keep trumpeting all of these interviews and yet haven't posted any in a while. Why? Because there has been so much going on we didn't want anything to get lost in the shuffle. Just calm down and stay patient. There is plenty to keep an eye out for in the very near future, especially with no more Senior competitions coming up until the big one…
…Also, we are working on unveiling a brand new section to the website that is bound to be a lot of fun. The exact name and what it will be about is going to be held back until its reveal but trust us, if you love Greco, you're not going to want to miss it…
…There will be follow-up coverage this week of the Concord Cup along with perspectives regarding the University Greco Duals. We've got some pretty good video to support all of that thanks to 5PM's MarcAntoni Macias, who was in attendance at the university-level event. We were also toying with doing a "match spotlight" from the World Cup, but why bother?
Easy listening…maybe. Maybe.
Tim (the one who writes a majority of the content around here and is doing so right meow) appeared on Jason Bryant's famous "Short Time" podcast Friday night and it was just released today. Topics discussed ranged from Greco's confounding status in the US to the the short-term goals for the website, and foods you'd eat if you won an Olympic gold medal (frozen pizza was as confusingly dumb of an answer as there could ever hope to be). However, the gauntlet was thrown down so if there is any reason to listen, that one is it. Please check it out and support Jason Bryant. The dude does little else but give his all to every aspect of the sport. He's also like wrestling's Bob Sheppard.
Questions for the Coach?
It's Monday so if you have questions you'd like us to ask US National Team Coach Matt Lindland, send them over. You can email, tweet, Facebook…whatever you want. But if you are of the sort who keeps reading the reports every week and wants to know why something wasn't asked, now is the time to make your voice heard.
Comments
comments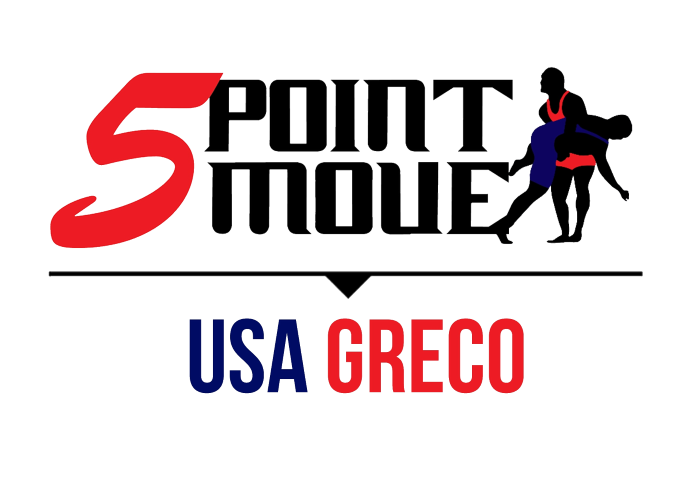 Notice
: Trying to get property 'term_id' of non-object in
/home/fivepointwp/webapps/fivepointwp/wp-content/themes/flex-mag/functions.php
on line
999