Think about the blitzing schedule the US Senior World Team has been on since the weekend in which it was selected in late April. Immediately following the happenings in Vegas, it was Brazil and the Pan Ams. Next it was "base training camp" in picturesque Eagle Creek, Oregon, where a generous amount of strength and conditioning work was mixed in with various team-building activities in the woods and on the water. Fast-forward a couple of weeks and then it was Tbilisi, Georgia and the ultra-competitive Grand Prix which bears its name. Some important stuff happened there. And then Budapest for another two-week training camp, only this time intense live wrestling was the focus. Just one cycle of preparation after another, all with the goal of churning out eight finely-tuned machines fit and ready for Paris' World Championships in August.
Now the Seniors have returned from Hungary and are getting set to begin the last phases of training before they leave for France. First, National Team camp will kick off at the Olympic Training Center, bringing everyone together in a unified effort geared towards making adjustments and mental preparation. The final phase of training camp will see the US Senior Greco-Roman World Team upping the intensity once again, but perhaps shortening the actual work time so as to peak for the main event. Acclimation will take place in Mont Pierre, France ahead of the team making its collective way to Paris.
First Go Greco USA Tour In the Books
It came in a flash and now it's all wrapped up. The first Go Greco USA Developmental Program European tour came to its conclusion yesterday following the two-day Refik Memišević–Brale Tournament in Subotica, Serbia. Cohlton Schultz won gold at the Croatia Open to begin the trip (100 kg, NYAC/CO) and led the way for the US again yesterday with a silver after defeating his first two opponents via fall. Camden Russell (54 kg, MWC/NE), who was a runner-up last weekend in Croatia, took fifth, as did Conor Knopick (54 kg, MWC/NE). Nate Rubino (42 kg, MWC/NE) had some moments overseas, too, and even fought hard for a bronze on Saturday before falling short.
But the results, save for Schultz and the implications towards his two World Championships coming up later on this summer, are largely immaterial. The whole goal of the Go Greco USA initiative is to offer more and more opportunities for age-group American Greco-Roman wrestlers to train, travel, and compete internationally. Inexperience is a given, especially when compared to foreign opponents. As wonderful as the Duals and Fargo are for Greco competition in the US, neither event provides the most appropriate baseline(s) for actual world-level Greco-Roman skill and/or development. One of the only ways to get that is for youth wrestlers to put themselves in a foreign environment where Greco is not a seasonal proposition, but a full-time endeavor.
Therefore, the objective of this and future tours, is exposure. Lucas Steldt, a man we've highlighted a lot on here as of late, is the principal architect of the Go Greco USA Developmental Program, a coach for the 2017 US Cadet World Team, and the founder of the Combat Wrestling Club in Wisconsin. As passionate of a Greco-Roman advocate in this country as you could possibly find, Steldt was already inspired leading up to the tour, but now that it's over, is even more so. That's because the competitions in Croatia and Serbia, with a training camp in between, showed him that the US could be onto something here, something very important.
"This tour was a perfect example of what happens when really good athletes who train Greco, but with distractions,  go up against really good athletes who train Greco professionally," Steldt said last night after a long but productive weekend in Subotica. " By distractions, Steldt means folkstyle. "There is an opportunity to be professional," he continued. "It just takes the decision to 'Go Greco'. It's a big obstacle for us that parents and athletes want to be in the high school and college NCAA model. We have athletes that have chosen not to go that route and instead, have chosen the path we are laying before them. We just need some of these guys to make the choice that Greco is where they want to be."
The roster for the now-concluded tour was comprised of Cadets with one schoolboy (Chase Thompson). The Cadet age group is already pretty young — but Steldt wants to go even younger. "The next step is to up the ante," he said. "Getting Schoolboy and younger to just focus on Greco and eventually, a population of Greco-Roman athletes in all age divisions."
While participation is absolutely embraced and desired by Steldt, he is also (perhaps rightfully) convinced that the Go Greco USA directive is not for everybody, at least not yet. In other words, he feels that wrestlers should be adequately prepared for what they are going to face overseas before signing on for a tour. To this end, Steldt will be instituting a set of parameters his HPGT3 enrollees have to clear in order to be included. "Our guys will go through testing to verify they are ready for tours and deserve to go," he noted.
That being said, it's a group effort. It wasn't just a gaggle of Steldt's Wisconsin wrestlers in Croatia and Serbia. Two-time Olympian Shawn Sheldon, fellow-Cadet World Team coach Zac Dominguez, and Andy Cook all had their own athletes as part of the tour and Sheldon came along to coach with Steldt. "Getting to coach with Shawn and to see how well-trained, talented and prepared his wrestlers are was amazing. The same thing with Zac's guys. He has some incredible athletes with terrific potential in Greco and you could see his influence. Andy Cook is another coach who has done a great job preparing his wrestlers. They're well-balanced and fearless, and we need more coaches like him involved with this sport."
The key item to remember regarding the Go Greco USA Developmental Program is that it is has a two-pronged purpose — build them now, but for the future. The primary knock on American Greco-Roman wrestling has always been the late start on a full-time basis. The program addresses this by introducing athletes to what full-time Greco actually looks like in the form of foreign training and competition. That is where trial by fire comes into play, at least for most. If the taste of focused Greco-Roman training proves palatable to an athlete? Then it's grow, cultivate, and harvest. If it works according to plan, the Senior level should eventually be well-stocked with Greco-Roman wrestlers who are already hardened and experienced in the ways of the world.
"With the new ranking system coming out for USA Greco-Roman wrestling, we need to be more focused on our mission," Steldt said. "I won't be personally satisfied until we have guys focused on Greco in competitive numbers from Schoolboy on up. I want to come to competitions like this one with Cadets and Juniors and be able to bang with countries like Russia, Hungary, Serbia, and Croatia."
Looks like that might be happening sooner than you think.
Junior European Championships this week
The Greco-Roman portion of the 2017 Junior European Championships begins this Saturday in Dortmund, Germany with a fair amount of turnover, as is usually the case. Georgians Nugzari Tsurtsumia (55 kg, also a bronze in 2015) and Zviadi Pataridze (120 kg and going for his third straight title) are the only two defending champions on the list thus far, though there are a few returning placewinners lacing them up, including Giovanni Freni (55 kg, ITA, bronze in '16), hard-hitting Parviz Nasibov (66 kg, UZB, silver in '16), and Pavel Rudakou (120 kg, ROU, bronze '16). Georgia positively lit this thing up last year with three gold medalists, two silvers, and one bronze. 2015 wasn't a bad year for Georgia at the European Championships, either. That year, the country rolled out two golds (Pataridze and Irakli Shavadze, 66 kg) and four bronzes.
The action begins Saturday morning at 10:00am local time (4:00am EST) and can be streamed live in the US on Trackwrestling.com.
Team USA Leaving for the Maccabiah Games
The wrestlers and coaches representing the United States at the 20th Maccabiah Games in Israel are leaving tomorrow. The Games are set to kick off on July 4th and go until the 18th. If you missed out on assistant coach Rob Prebish's excellent piece outlining his perspective on this history-making event or just want to see the US roster, go here.
What's coming up here
There will be an all-new Coach Lindland's Report talking about the final training phase awaiting the Senior World Team and the impending National Team camp. If you have any questions, off-topic or otherwise, please get them in soon.
Interviews with several athletes.
We're looking to roll out our World Championships previews ahead of schedule this year, so start looking out for those soon.
The next podcast with two-time Olympian and 2017 World Team member Ben Provisor (85 kg, NYAC) will be recorded this week. Questions and/or comments are welcome in advance.
Questions? Concerns? Feel like reaching out? Do so on Twitter, Facebook, and Instagram!
SUBSCRIBE TO THE FIVE POINT MOVE PODCAST
iTunes | Stitcher | Spreaker | Google Play Music | RSS
Comments
comments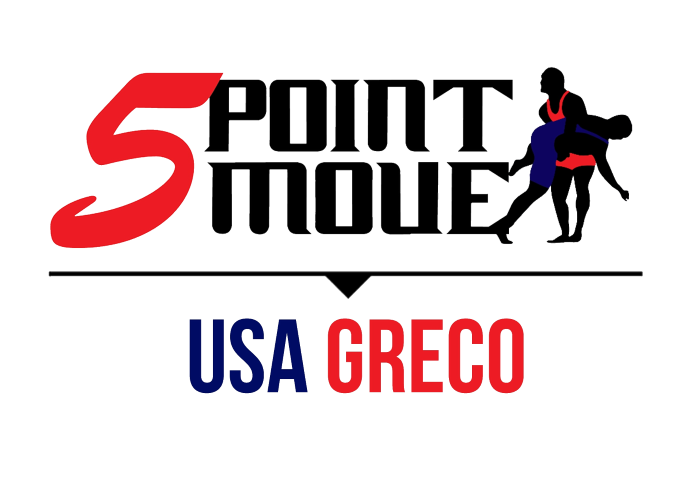 Notice
: Trying to get property 'term_id' of non-object in
/home/fivepointwp/webapps/fivepointwp/wp-content/themes/flex-mag/functions.php
on line
999