Ten US Cadets went over to the Pan Ams in Buenos Aires on Friday and all ten came back with medals.
Powered by four champions — Tommy Curran (42 kg, Ill), Carson Manville (58 kg, MN), Peyton Robb (69 kg, MN), and Jace Punke (100 kg, Ill) — the United States Cadets carried the requisite steam to get past Mexico in the team standings to take first overall. The two Minnesota prospects, Manville and Robb, were particularly dominant. Manville picked up a pin along with two tech's while Robb scored tech fall wins in all three of his bouts. Curran began his day with a loss but it didn't prove too costly given his weight class' round-robin format. He simply came back and won out the rest of the way. Punke only had one opponent in his bracket, Mexico's Edson Salazar, who he defeated 5-1 to clinch the tournament win.
Parker Decker (46 kg, TX) took second at the UWW Cadet World Team Trials in June and performed nicely at this event, earning a silver medal. Other runner-ups for the US were up-and-coming Hunter Lewis (50 kg, WI), New Jersey's Michael O'Malley (76 kg), and Hunter DeJong (85 kg, IA). The four wrestlers all were locked into round-robin competition, though O'Malley got four matches in on the day, going 3-1 with a pin and a tech mixed in. King Sandoval (54 kg, MD) grabbed a bronze and like O'Malley, saw four bouts on Friday for a 2-2 ledger. Both of Sandoval's wins came via fall. Future stud Kevon Davenport (63 kg, MI) went 1-1 to earn bronze, his loss being a heartbreaking 7-6 decision to Diego De Leija (MEX).
It's always important to see the US Cadets perform well whenever they have a chance to compete internationally. Although it is up in the air as to how many (if any) of these Cadets wind up wrestling Greco going forward, their results speak to the quality of coaching and preparation available in this country. For the athletes themselves, an event like the Pan Ams sticks out simply because they are used to a steady diet of domestic opponents. Throw in the fact that it comes at a time when most of the US is gearing up for Fargo next week, a place these athletes are plenty familiar with, and you might say this weekend's festivities served two purposes. Either way, it is encouraging to know the kind of talent that is available stateside and just as importantly, the leadership.
The Pytlasinski Cup was full of All-Stars
The 2017 Wladyslaw Pytlasinski Cup, held in Warsaw, Poland over the weekend, was positively crammed with big names and compelling match-ups. 2012 Olympic silver medalist Tamas Lorincz (HUN), who has gone up to 75 kilograms, engaged in a fun-but-tactical bout with eventual champ and unsung Russian hammer Aleksander Chekhirkin (world no. 13) 5-1. Chekhirkin later on bounced out teammate and two-time Junior/2014 Senior World Champion Chingiz Labazanov (world no. 7) in the semis 2-1 before taking the whole thing with a 3-1 victory over Kazbek Kilou (BLR).
In other action, 2016 Olympic silver medalist Shinobu Ota (JPN, world no. 2) got back on the horse following losing his spot to Kenichiro Fumita (world no. 3) and blitzed 2016 U23 European Championships gold medalist Sergey Emelin (RUS) 10-0 to win at 59 kilograms. Ota actually defeated Fumita 6-2 earlier in the day. German star and 2015 World Champion Frank Staebler (world no. 16 at 66 kg) jumped into the Bundisliga after Rio for a while, reportedly dealt with some lingering knee issues, and returned to international competition on Saturday with an exclamation point. In the round of 16 Staebler met up with 2016 Olympic bronze medalist Shmagi Bolkvadze (GEO, world no. 6). Bolkvadze enjoyed an impressive run in Rio the same day Staebler, a favorite heading into the Olympics, was eliminated from medal contention after losing to eventual gold medalist Davor Stefanek (SRB, world no. 2) and Tomohiro Inoue (JPN).
On Saturday, Staebler was crisp, fluid, and in command. Holding a 3-0 lead early in the second period, Staebler, in short succession, forced Bolkvadze out for a point before getting a go-behind takedown and a gutwrench to sew up the surprising tech fall win. 2016 World Champion Balint Korpasi (HUN, world no. 1) was Staebler's opponent in the finals and even he couldn't disrupt the mojo the German had working. Behind 1-0 to Korpasi in the second period, Staebler notched a passivity point followed by a two-point step out to emerge as the 3-1 victor. An all-around startling performance.
One of Sweden's best wrestlers also happens to be one of the fastest-rising names in the entire sport. Alex Kessidis (80 kg, world no. 14) ran the table on Saturday and in doing so, earned his third tournament win of 2017. Kessidis had a couple of close calls in the 80 kilo bracket, but closed it out in style with an 8-1 pasting of 2015 Junior World silver medalist Buhan Akbudak (TUR). At 85 kilograms, 2013 World bronze medalist Viktor Lorincz (HUN, world no. 1) kept his impressive year going strong with wins over Robert Kobliashvili (GEO, world no. 12) and the man who defeated him for bronze last year in Rio, Denis Kudla (GER, world no. 7) en-route to the finals. Lorincz then out-hustled and controlled 2016 Olympic gold medalist Davit Chakvetadze (RUS, world no. 4) in the 85 kilogram final 2-1 to come away with the gold.
2017 Wladyslaw Pytlasinski Cup Placewinners
59 kg
Gold: Shinobu Ota (JPN)
Silver: Sergey Emelin (RUS)
Bronze: Kenichiro Fumita (JPN)
Bronze: Kahybek Jolchubekov (KGZ)
66 kg
Gold: Artem Surkov (RUS)
Silver: Soslan Daurov (BLR)
Bronze: Mateusz Bernatek (POL)
Bronze: Fredrik Bjerrehuus (DEN)
71 kg
Gold: Frank Staebler (GER)
Silver: Balint Korpasi (HUN)
Bronze: Abuyazid Mantsigov (RUS)
Bronze: Shmagi Bolkvadze (GEO)
75 kg
Gold: Alexander Chekhirkin (RUS)
Silver: Kazbek Kilou (BLR)
Bronze: Yuriy Denisov (RUS)
Bronze: Tamas Lorincz (HUN)
80 kg
Gold: Alex Kessidis (SWE)
Silver:  Burhan Akbudak (TUR)
Bronze: Gadzhimurad Dzhalalov (RUS)
Bronze: Emrah Kus (TUR)
85 kg
Gold: Viktor Lorincz (HUN)
Silver: Davit Chakvetadze (RUS)
Bronze: Roberti Kobliashvili (GEO)
Bronze: Azamat Kustubayev (KAZ)
98 kg
Gold: Felix Baldauf (NOR)
Silver: Alexander Golovin (RUS)
Bronze: Siarhei Staradub (BLR)
Bronze: Peter Ohler (GER)
130 kg
Gold: Levan Arabuli (GEO)
Silver: Mantas Knystautas (LTU)
Bronze: Heorhi Chuhashvili (BLR)
Bronze: Balint Lam (HUN)
What's coming up here
An all-new Coach Lindland's Report.
A new "Catching Up With" featuring Hayden Zillmer (Minnesota Storm).
Checking in with multi-time National Teamer Jon Anderson (Army/WCAP).
A new podcast episode.
Fargo 2017.
Questions? Concerns? Feel like reaching out? Do so on Twitter, Facebook, and Instagram!
SUBSCRIBE TO THE FIVE POINT MOVE PODCAST
iTunes | Stitcher | Spreaker | Google Play Music | RSS
Comments
comments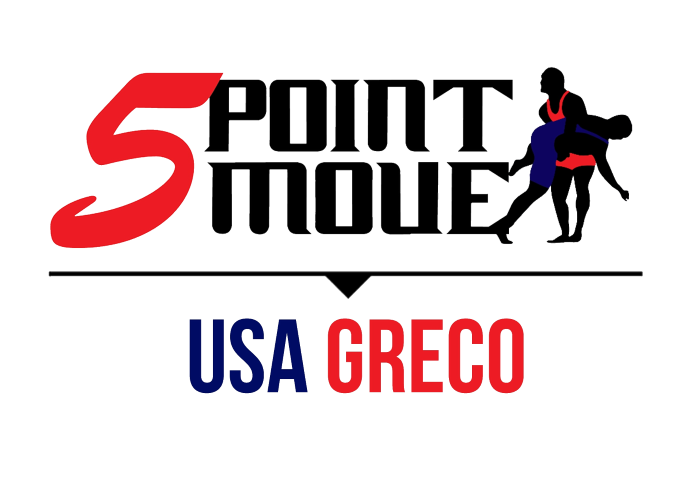 Notice
: Trying to get property 'term_id' of non-object in
/home/fivepointwp/webapps/fivepointwp/wp-content/themes/flex-mag/functions.php
on line
999