The 2017 Greco-Roman World Championships begin a week from today at the AccorHotels in Paris, France and naturally, folks are starting to get a little pumped up about it. As a whole, the tournament this year offers a bunch of extremely compelling potential match-ups and the new seeding procedures in place could result in more than usual taking place in medal rounds — just like how it should be. Of course, since several star athletes have changed weight classes, there will still be chaos early on, it's virtually guaranteed.
We reported back in the winter how two-time World and Olympic Champion Roman Vlasov (RUS, world no. 1) was thought to be moving up to 80 kilograms, so when he did for the Russian Nationals, it wasn't really a shocker. He looked okay at that tournament. How he matches up against the field at the higher weight is fairly easy to decipher, primarily because many of the better guys at 75 kilos have moved up with him, including his Rio runner-up Mark Madsen (DEN, world no. 10) and the man who put his lights out in the Olympic semifinals, Bozo Starcevic (CRO, world no. 13). Two-time European Championships winner Zurabi Datunashvili (GEO, world no. 3) is also at 80, as is 2014 World Champion Peter Bacsi (HUN, world no. 12), though he doesn't count since this is the weight he won his World title at.
59 kilograms has its fair share of turnover, too. Gone is six-time World champ Hamid Soryan (IRI); Ivo Angelov is not Bulgaria's representative; Rio bronze Elmurat Tasmuradov (UZB, world no. 8) has swelled up to 66 kilos; and last year's silver medalist Shinobu Ota (JPN, world no. 2) got beaten out by Kenichiro Fumita (world no. 3) domestically and is not repping Japan, despite looking amazing in recent performances. 2015 World Champion Frank Staebler (GER, world no. 6) and 2016 Olympic bronze medalist Shmagi Bolkvadze (GEO, world no. 5) have also gone up in weight for the World Championships, waving goodbye to 66 kilograms for now, if not forever.
Combine the movement of the sport's well-known athletes with the fact that this will be the first forced par terre-less Greco-Roman Worlds in years upon years upon years, and you have a recipe for some interesting stuff happening. When the rules were changed in the fall, scoring plummeted immediately in major events. But over the last four months, things have started to even out a little more, although some wrestlers known for putting up a lot of points still aren't doing so.
The bottom line is that this upcoming edition of the Worlds is going to be different. As to whether it will be "better-different" or "worse-different" is unknown. However, Greco needs a good one this year. The Olympics weren't exactly a disaster, but that tournament did not pull in the numbers it was expected to nor did it allow for a pronounced carry-over of enthusiasm. A lot of that has to do with the officiating, be it ineptitude or perceived corruption. How the 66 kilogram final ended still leaves a bitter taste for many and the confusion involved with a vast number of calls throughout the medal rounds overall didn't help matters, either. We need a clean game in Paris. We also need athletes to step up and be willing to put on a show for the long-term health and value of the sport.
Star Spangled Positivity
There should be optimism for the US Seniors and not simply because of any jingoistic sentimentality. Four Olympians are part of this year's squad and the mixture of veteran leadership and exuberant youth has resulted in a coalescing of personalities that seems to fit. The argument is there that this is one of the more balanced squads in a few years, though maybe it lacks some of the star power guys like Spenser Mango, Harry Lester, and Andy Bisek brought to the table.
The key is to look at the 2017 World Team members on a case-by-case basis. Ildar Hafizov (59 kg, Army/WCAP) has had himself a strong year and in his last time out, gave Olympic bronze medalist Stig-Andre Berge (NOR, world no. 8) all he could handle. Ellis Coleman (66 kg, Army/WCAP) has found a way to mesh his maturity in the sport with the same loose, creative approach that helped him find his groove in Senior competition five years ago. Patrick Smith (71 kg, Minnesota Storm) didn't get the calls in Tbilisi (nor did any other American), yet somehow still managed to look better than ever. He'll be dangerous in Paris. Will Mason Manville (75 kg, Army/WCAP) be the wildcard? If history is any indication, he might just be. Longtime bruiser and fan favorite Cheney Haight (80 kg, NYAC) has been here before and seems to be clicking right, Ben Provisor (85 kg, NYAC) is a two-time Olympian who at the very least, is going to punish whomever he wrestles, and young G'Angelo Hancock (98 kg, NYAC, world no. 16) has impressed wherever he's competed over the last 12 months. Robby Smith (130 kg, NYAC), the anchor, the captain of the team, has two fifth-place finishes at the Worlds to his name with one of them being a questionable hose job two years ago in Vegas.
We will be going over this later on in the week, but enthusiasm and expectation need to be part of the Greco-Roman team as the World Championships come into full view. The athletes take the mat believing they have a chance at something great. You should be in lockstep with that concept. Just like last weekend's Junior World Championships brought with it hope for the future, there is certainly nothing wrong with feeling confident about the present.
Our plans for the 2017 World Championships:
We have begun rolling out our weight-class previews and will continue to be doing so as the week progresses. Keep up-to-date with our coverage of the World Championships by bookmarking this page.
As most know, Joe Rau and Nate Engel will be acting as our correspondents in Paris and we'll be checking in with them as the action unfolds here and on our social media accounts.
A special edition of the podcast will be up this week discussing both the Senior and Junior Worlds. The guests are a surprise for now.
Of course, you can look forward to post-session recaps and detailed analysis of the United States team. We may have something up our sleeve regarding that, as well.
Questions? Concerns? Feel like reaching out? Do so on Twitter, Facebook, and Instagram!
SUBSCRIBE TO THE FIVE POINT MOVE PODCAST
iTunes | Stitcher | Spreaker | Google Play Music | RSS
Comments
comments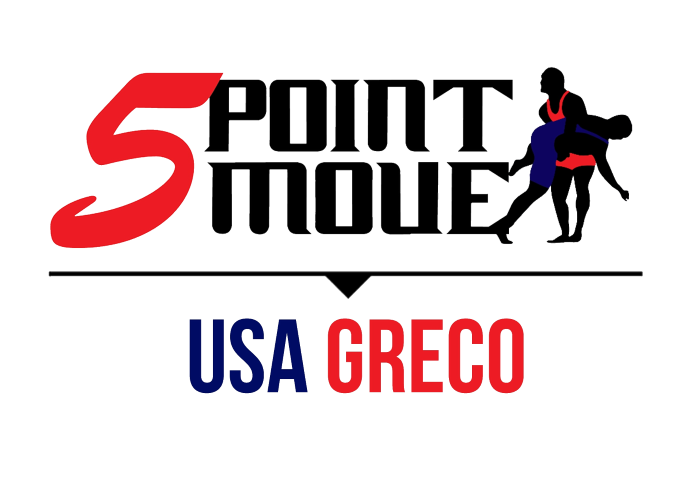 Notice
: Trying to get property 'term_id' of non-object in
/home/fivepointwp/webapps/fivepointwp/wp-content/themes/flex-mag/functions.php
on line
999