In spite of all the circumstances… In spite of scores of athletes who have either hardly been able to train or haven't trained at all… In spite of the forced-absence of the military programs… In spite of the threat some wrestlers faced pertaining to mandatory 14-day quarantines if they traveled outside of their respective home states…the "stand-alone" 2020 US Nationals on Friday should not be considered anything other than a rousing success.
Although it wasn't the most elite Senior domestic tournament in recent (or distant) memory (only four 2019 National Team members entered, and two '19  World Team members), participation was significantly higher than originally anticipated. In fact, when compared to the two other events labeled "Nationals" since December of '16, the numbers were more than solid.
2016 (December, Las Vegas)
Total athletes: 106
59 kg — 19
66 kg — 14
71 kg — 12
75 kg — 13
80 kg — 12
85 kg — 17
98 kg — 12
130 kg — 7
The December '16 Nationals (for Greco and women's freestyle) represented the first domestic event of the quad and served as the main qualifier for the '17 World Team Trials. With 71 and 80 kg, two non-Olympic weights were also included. Ben Provisor (NYAC/BVRTC, 5PM #3) was the only athlete from the '16 Rio Team who competed, but he was far from the only National Teamer, as seven others who placed in the top-3 at the '16 Trials competed, as well.
Additional notes:
Six of the eight champs were first-timers.
There was no ordered par terre that season.
Only eight athletes from the '16 Nationals competed this past Friday.
2019 (December, Fort Worth)
Total athletes: 148
60 kg — 25
67 kg — 32
77 kg — 33
87 kg — 23
97 kg — 19
130 kg — 16
Prior to Friday's event, the '19 Nationals stood as the last Senior domestic tournament contested on American soil. 42 more wrestlers had participated, but remember: it was the largest Olympic Trials qualifier, and the second of four ('19 Bill Farrell, '20 Armed Forces, and the still-to-be-decided Last Chance); plus, there was not a pandemic. Only one member of the '19 US World Team entered, which was Ryan Mango (60 kg, Army/WCAP, world #14, 5PM #2), who bowed out after two victories due to a knee injury. However, 18 (current) National Teamers showed up to wrestle, and 17 of them needed to qualify by placing in the top-5. Only one did not manage to achieve that objective, an interesting tidbit to mention since he just picked up his third career title on Friday in startling fashion.
Additional notes:
Four of the six champs were first-timers.
24 wrestlers earned Olympic Trials berths.
31 athletes from the '19 Nationals competed this past Friday.
2020 (October, Coralville)
Total athletes: 107
60 kg — 19
67 kg — 25
77 kg — 22
87 kg — 15
97 kg — 11
130 kg — 15
Additional notes:
Four of the six champs were first-timers.
Nothing was on the line aside from possible head-to-head concerns for seeding (no Trials qualifying, no prize money).
Two Northern Michigan athletes prevailed — Benji Peak (67 kg, Sunkist, named Outstanding Wrestler) and Kendrick Sanders (77 kg, NYAC, 5PM #12).
107 sign-ups for any Senior tournament in the US, let alone one dubbed a "Nationals", is an encouraging number — especially when recognizing all of the otherwise strange factors involved this year. While it is true that many of the country's top athletes either could not or chose not to compete, that fails to diminish what transpired.


United States Greco needed a win on Friday, and such victories for the program come in different forms. Sometimes, that means exciting matches and headline-stealing techniques (of which we saw a few); others, it is post-match conversation crammed with hypotheticals related to potential future showdowns (77 and 87 kg, for example); in the case of the 2020 Nationals, the triumph was the allotment of age-group types and new faces in general who displayed glimpses of the kind of potential everyone has known resides within this nation's borders but had yet witnessed materialize in a meaningful event outside of Fargo.
Moreover — if you are an athlete who competed in the '20 Nationals, no matter how you did or where you wound up, you'll never, ever forget it. For a whole bunch of reasons, likely.
'20 Nationals Undercover Stars
They didn't get to hold up the biggest plaque but still provided very good reason to keep them in mind for later concerns.
 60 kg
Chance Rich (Roadrunner WC, 4th place) — Rich didn't make the cut just because he had a buzzer-beater correct-throw arm spin against multi-time age-group World Teamer Randon Miranda (NYAC/CYC, 5PM #10), he is getting notice because of how he competed, period. Rich had the fastest legs in the weight class, stunned '19 U23 Trials champ Liam Cronin (Nebraska WTC) early on, and in each subsequent bout, wrestled as though this tournament was the most important of his life, which is quite saying something for a moonlighting Division I collegian. Will we see him again, though?
67 kg
Lenny Merkin (NYAC, 3rd place) — 67 kilograms outpaced every weight category in Iowa, and Merkin played a big role in why that happened. For better or worse — and it's a close call — Merkin is willing to hang out in treacherous positions if he believes that there is even the slightest chance for a score. Often times, that looks like double overhooks; others, headlocks and bodylocks. When the qualifying season began last fall, Merkin fluttered. Hard to decipher the cause. His style hasn't changed, though his dynamics have. Same with his confidence. Merkin demonstrated an inch more patience in spaces on Friday and the result was obvious.
Anthony Abidin (West Point WC, 4th place) — Abidin does not yet possess a high degree of positional nuance, but one reason why he had such a big tournament is because of his approach. He is an athlete who takes the concept of international wrestling's zone very seriously. So, he tried to back everyone up. And then if a lane to the body was availed, he simply attacked. Easy. Simple. Effective — especially against Logan Savvy (NYAC) and top-seed Nolan Baker (NYAC, 5PM #7). Abidin's only two losses on the day were to Merkin, who beat him to the punch. The raw material is here for a very capable contender in the lead-up to '24.
77 kg
Alec Ortiz (Minnesota Storm, 3rd place) — Coming into this event, the most important factor for Ortiz was centered around how he might not look, not where he might place. Well, he looked even better than he did two years ago, and his lone blemish on Friday came courtesy of top-ranked teammate Patrick Smith (world #18, 5PM #1). Ortiz actually first reappeared last February in Cuba, but no one saw those bouts. Everything he did in Iowa was appropriately documented. Ortiz not only brought frenetic action, his movement was crisper and more defined, and he landed a couple of memorable bombs in the process. A fan-favorite for a reason.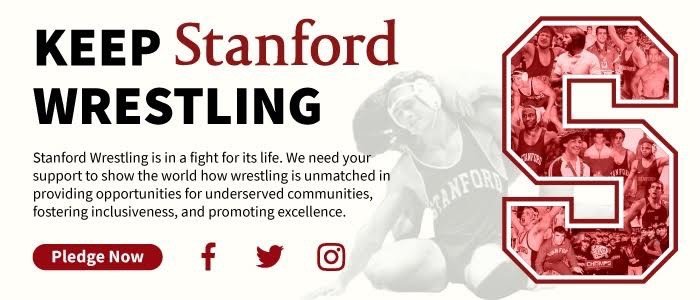 Ryan Epps (Minnesota Storm, 5th place) — Prior to Friday, Epps — a two-time Division III National champ for Augsburg who was staring down title #3 until wrestling's shutdown in March — was not seen as someone who had his eye on Greco. There had been some stuff in the past — age-group, U23, etc. Nothing about which to get too excited. Now with the benefit of hindsight, one thing is clear: Epps is a wrestler the US program should go all-in on recruiting for full-time competition. Peyton Robb (Nebraska WTC), too, undoubtedly, but that might be grasping at straws for the moment.  Epps is a commodity not because he pushed eventual champ Sanders to the brink in the semis, though that helps. It is also his demeanor. Epps' competitive intensity and sheer desire to wreck people — along with developing footwork and a growing understanding of ties that favor his "total wrestling IQ" — make him one athlete the nation can't let slip away.
 87 kg
Christian DuLaney (Minnesota Storm, 5th place) — A very strong outing from an athlete who really did a lot of good work throughout the tournament. DuLaney breathlessly tried to answer each opportunity in his first bout against Marcus Finau (NYAC) and it paid off, resulting in an upset win that set the tone for a semifinal appearance. Joe Rau (TMWC/IRTC, world #7, 5PM #1) cut him down in that match, and then Finau got a measure of revenge (quickly) in the consolation semifinal, essentially ending DuLaney's day since Trent Munoz had defaulted for 5th/6th. But DuLaney's enthusiasm, work-rate, and overall performance from his first two bouts alone were more than enough to want to see more of what he can do.
97 kg
Braxton Amos (Badger RTC, 3rd place) — Amos is a monster in waiting and he showed that the blueprint for a strong Senior career is already being drafted. Physical maturity is a factor. He is not the same wrestler he was just a year ago at Junior. A little bigger, a little stronger, more fight, and much more decisive. Following his land-on-top-and-lift tech of '19 Cadet World Teamer Tyler Hannah (Combat), Amos went on to give bracket champ Nick Boykin (Sunkist, 5PM #6) all he could handle in a narrow decision loss. After that, Amos cleaned up his final two bouts to walk away with a third that will perhaps serve as a mere glimpse of what's to come.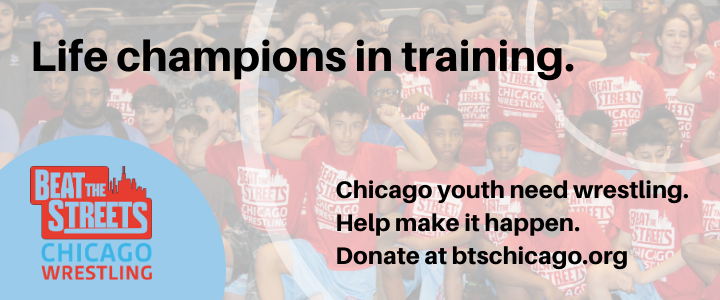 Jeremiah Imonode (West Point WC, 4th place) — 97 had two other under-the-radar types in the bracket who proved formidable in Iowa: John Kent (UA), who is doing all he can to edge into the National conversation, and Brady Vogel (UA), a stout up-and-comer who knows how to square ties in his favor but requires some seasoning. Imonode is in the same vein as both except that he has the advantage of coming from West Point, and that group knows how to compete hard. Imonode had made appearances in a sprinkle of events before Iowa and seemed to have a game plan of how he wanted to operate. He moved well, and certainly understood when to capitalize on mistakes. An increase in turn efficiency from top par terre, and there might be a lot to look forward to.
130 kg
Tanner Farmer (Illinois RTC, 4th place) — Just so everyone knows, aside from checking out the rash of Nebraska WTC age-groupers, Amos, Hannah, and Rich, "Greco people" were most curious about Farmer. His decorated football background in conjunction with an NAIA National runner-up last season for Concordia were responsible for the intrigue. Throw in that guys who watched him during MWC camp in August were gushing over his potential, and it all makes sense. Farmer plodded and lost his sense of "feel" here and there on Friday, but that's to be expected (especially at heavyweight). What you also saw were really quick hips and an ability to fight back into position without betraying glaring vulnerabilities in the ties. In his first time out, Farmer went 1-1 against Donny Longendyke (Minnesota Storm, 5PM #8) and dropped a one-point decision to Cohlton Schultz (Sunkist, 5PM #2). Not much more you can ask for.
Follow-Up City
Although this is a Roundup on the heels of a major tournament (hence the usage of the word "Wrapped" in the title), this is not the end of our Nationals coverage. For starters, live now on FLO is a detailed match-by-match breakdown of the finals complete with videos.
Also coming up imminently:
An all-new Coach Lindland's Report and the first Northern News of the season.
Reactions from several athletes who made impacts in the tournament.
The first post-event update of 5PM's Official Rankings.
The Worlds Are On…For Now
United World Wrestling has decided not to cancel the Senior World Championships scheduled from December 12-20 in Belgrade, Serbia, though the fate of the tournament is still not confirmed. UWW noted in their official release that they received commitments to attend "from more than 70-percent (sic) of National Federations, a participation hurdle it had set for itself last month". That is the first step; the next and final step clearing the way for a December Worlds will arrive at yet one more meeting set for November 6. UWW will observe athlete registrations and COVID-related news and restrictions in order to decide once and for all if the Senior event will eventually take place.
In the meantime, UWW did outright declare the cancellation of the Junior Worlds, which follows the announcement of the U23 World Championships being removed from the calendar two weeks ago. USA Wrestling has scheduled the Junior and U23 Nationals for November 12-15 in Omaha. Winners of those events will receive berths in the '21 Senior World Team Trials.
As of now, USA Wrestling — much like UWW — is minding a wait-and-see approach when it comes to determining if a delegation will be sent to Belgrade.
In their own statement, they said: "USA Wrestling is taking the decision of United World Wrestling concerning the Senior World Championships very seriously. The organization is gathering information and receiving input from athletes and other stakeholders. A meeting of USA Wrestling's Executive Committee will be held Tuesday night, October 13, to discuss all of the pertinent issues, including the safety of U.S. athletes, coaches and delegation members. This will be the first step to determine the USA Wrestling decision-making process about whether to attend the Senior World Championships."
In other words, maybe don't anticipate an announcement for a November Senior Trials just yet.


Listen to "5PM40: Sam Hazewinkel and Jesse Porter" on Spreaker.
SUBSCRIBE TO THE FIVE POINT MOVE PODCAST
iTunes | Stitcher | Spreaker | Google Play Music
Notice
: Trying to get property 'term_id' of non-object in
/home/fivepointwp/webapps/fivepointwp/wp-content/themes/flex-mag/functions.php
on line
999