This coming Saturday ushers in the World Olympic Games Qualifier, known colloquially as Last Chance (not to be confused with the Olympic Trials' selection process). Wrestling begins at 10:00am (3:00am ET) live from Sofia, Bulgaria and the event will stream in the US on FLOWrestling.
For Jesse Porter (77 kg, NYAC/NTS) and '18 World silver Adam Coon (130 kg, NYAC/Cliff Keen), it is a "back against the wall" proposition. This is true for all of the tournament entrants, with one key difference: athletes from other nations might not appear in Tokyo even if they qualify. That is because selection procedures internationally vary from country to country, and it is not entirely uncommon for a wrestler to secure a weight category on behalf of their nation only to wind up watching a teammate take their bracket spot. Porter and Coon, barring injury, do not have such concerns. Should either or both place in the top-2, they will indeed be donning the red, white, and blue at the Olympic Games.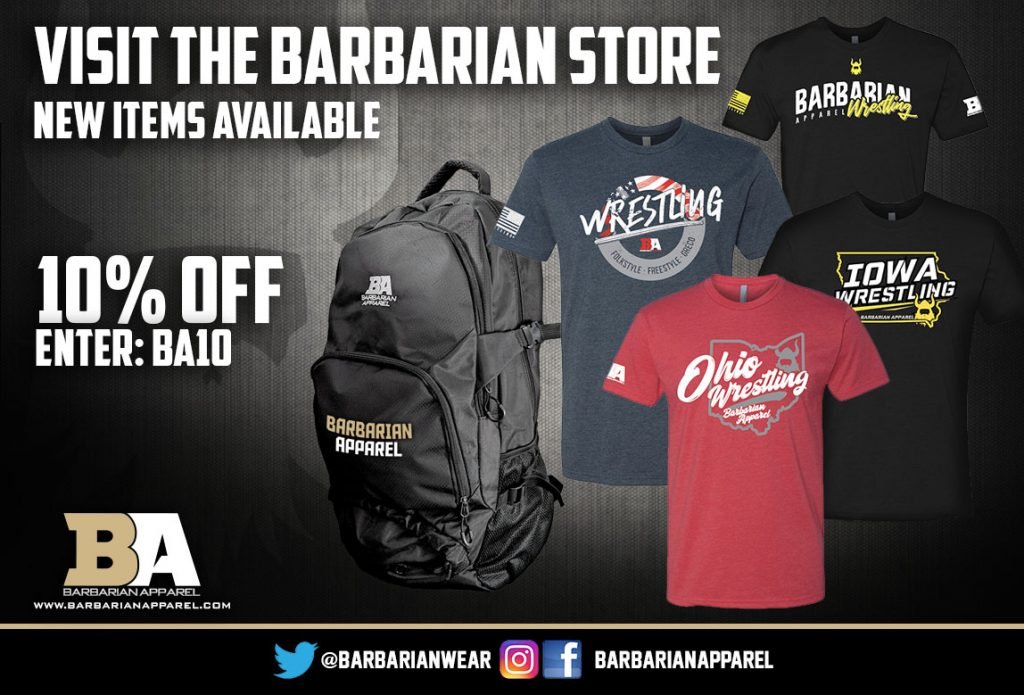 But neither American is expected to have a smooth road to their respective bracket finals. 77 kilograms includes several former World Champions and medalists, with hot commodities such as '17 World gold Viktor Nemes (SRB) and two-time bronze Aik Mnatsakanian (BUL). Heavyweight is not quite as deep, but it will still offer plenty of potential obstacles. Both Porter and Coon began preparing for this event in earnest immediately following the Olympic Trials, and the latter got a head start by having already traveled to Bulgaria last week for the tail-end of a multinational training camp.
A more comprehensive (and yet hopefully consumable) preview of the World OG Qualifier will be made available on FLOWrestling later this week.
2021 JR World Team
The focus through the weekend had been on the Seniors — as is customary to the 5PM style guide and content plan. But now attention shifts to the brand new 2021 Junior World Team comprised of more than a few highly-established age-groupers as well as several newer faces beholden to serious Greco-Roman ability.
Coming up on the docket are:
A weight-by-weight overview of each Junior World Team member's Trials performance and a summary of their skill-set.
A by-the-book recap on FLO.
Q&A's with various JR WT members.
Miranda & Xavier
Two of Friday's first-time winners at the US Nationals in Coralville, Iowa — Randon Miranda (63 kg, NYAC/Rise) and Xavier Johnson (72 kg, Marines) — shared pragmatic perspectives. Miranda was glad to have performed well and embraced the opportunity to remain competitively active. Johnson caught similar feelings, made only slightly more complex by the fact that he was forced to battle fellow Marine and close friend Jamel Johnson in the finals. Both recognized the gravity which accompanies a US National title and were grateful to have achieved such an important stepping stone in their careers; they both also want more — more competition, more training, and to keep the blinders on leading up to the 2021 World Team Trials in September.
Miranda
Miranda on competing with a short turnaround following the Olympic Trials
"I saw this as another opportunity coming up after the Olympic Trials, and I don't want to miss any opportunities. These are out there for you to compete, and that's how I feel I get my best training, by competing and wrestling on the mat. After the Trials, it wasn't just time to relax and chill. It was, Okay, the US Open is coming up this month, so let's get ready for that. I took three or four days off and got back to training.
"It wasn't like a switch, like, Oh, now I have the Open. Instead, it was, This is what I'm trying to do. I'm trying to compete. It was all part of the agenda. It was a matter of where the Open was going to be and where it would be posted on the schedule."
Miranda on whether or not his win is a statement leading up to the World Team Trials
"I think that I just went out there trying to compete. I'm just doing what I'm doing. What anybody thinks, they could think. They can have their opinions, judgements, or whatever they want to say. Eventually, what it's going to come down to is that we're going to have to wrestle. I'm just looking to be better and more ready than I was at this tournament.
"I think there is a momentum in me that is coming along, and I think people are starting to see that progression. I am just looking to improve and get better on the mat, and I think that's what people are seeing. They are seeing progression.
"I don't plan on staying at 63. I was about 16 pounds over for 60 kilos. I was probably weighing around 67 kilos and said, Uh, yeah, I'm not going 60, I'll go 63. It was a last-minute decision. I literally made the decision on Monday. It is what it is. At 60 kilos, it is going to be the same old people. No offense, but it's the same old guys. They are great competition, but I just wanted to come out here and get some different matches and some different feels. It seems like everyone is trying to wrestle me a certain way. I think everyone understands the potential inside of me and I just wanted a change. I just wanted a different feel."
"X"
Johnson on feeling more "match-ready" for the Nationals than the Trials
"I would say 'yes', if only because the Trials were almost like a beginning tournament. Once you get that first one under your belt it is like, Okay, now I'm ready to go. I kind of looked at it as, Obviously, the Olympic Trials are very important; but it's my first tournament back and I have to take it for what it is. Coming into this tournament, I was like, My feet are wet again and I'm back.
"I took this tournament as if I'm 'X' — normal 'X'. This wasn't my first tournament back and I wasn't trying to scare anyone else. I was just going out there to do what I do."
Johnson on his semifinal match against Griffin Parriott
"It was one of the toughest matches I had, but at the end of the day I knew it was the match that would burn the lungs. Alright, I'm going to have to grind this one out. And I'm fine doing that. I can score a lot of points fast, but I can also go the distance if that's the way the match is going."
Johnson on having to go against Jamel Johnson in the final and if he thought ahead regarding positions and potential attacks given their familiarity with one another
"I went up to him during the warm-ups because I felt nervous, and it wasn't because I didn't feel ready or anything like that. It was because we know each other so well. That's my ace. He knows everything I do and I know everything he does because we work together. I go to him for everything, and he comes to me for everything.
"It could have been me on the other end of that, and I fully believe that. It could have easily been me. I could have been the one who pulled first and then just gets countered. But it's just the way the cards played out. I just kept it in my mind that if I do get the chance to finish, then I have to because we do know each other so well. There's nothing to hide — I can't hide — because we don't believe in that stuff in the room."
Johnson on sharing his National title win with his family
"My wife put our kids on FaceTime once we got back to the hotel. My daughter was saying, Oh, congratulations, Daddy! I want to see your awards! My son is yelling, too, but he doesn't quite have his verbiage down yet (laughs).
"They are fully aware of why I'm here and why Dad is not home. They were watching throughout today. They are fully aware of what is going on and they are extremely proud of me."




Listen to "5PM47: Nate Engel and Xavier Johnson" on Spreaker.
Listen to "5PM46: Taylor LaMont and Jessy Williams" on Spreaker.
Listen to "5PM45: Chatting with Dennis Hall and Max Nowry" on Spreaker.
SUBSCRIBE TO THE FIVE POINT MOVE PODCAST
iTunes | Stitcher | Spreaker | Google Play Music
Notice
: Trying to get property 'term_id' of non-object in
/home/fivepointwp/webapps/fivepointwp/wp-content/themes/flex-mag/functions.php
on line
999