Athletes everywhere are operating in deadline-infused environments from one corner of the Earth to another. As February begins to wind down, a closer degree of attention is being paid to competition schedules. Most high-powered Greco-Roman programs around the world are concentrating on their respective continental Olympic Qualifiers, as well as the World tournament in Bulgaria that will serve as the "Last Chance" for those nations still outside of the Tokyo bubble.
The United States is in a different spot than most. Thanks to Ottawa '20, the American Greco-Roman program is currently among the World leaders when it comes to qualified weight categories. Only Cuba has more, with all six weights having been secured. The US has four; Iran, Russia, Uzbekistan, and Germany have three; and Hungary, Serbia, Turkey, and Kazakhstan all have two.
Another difference is team selection. The United States is one of very few nations beholden to a process that centers around an isolated competition. Even for those countries which do present their own selection tournaments, results are often markers, not determiners. Their preference is to assess performance of national team-type candidates and decorated competitors when arriving to roster decisions.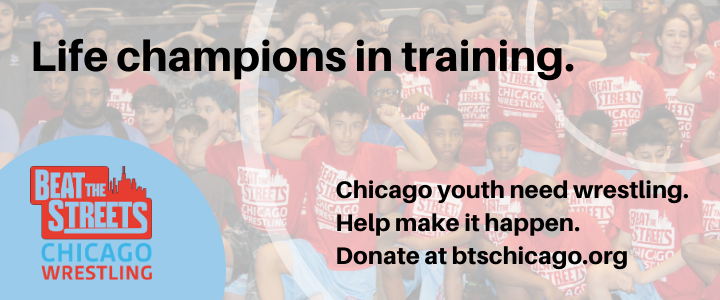 Competition has been one edge for the Europeans during the pandemic, an advantage that should not be understated during an Olympic year. Turkey has been busy dating back to late last spring, and it's a similar case for Bulgaria, Hungary, and Russia, along with a handful of others. Between countries holding multiple national tournaments and the small collection of international affairs that have unfolded more recently, some within the United States had expressed concern prior to the winter regarding the concept of falling behind, though the tone has changed lately due in large part to opportunities in Hungary, France, and soon enough, Rome.
However, all of the aforementioned European teams will likely not finalize their rosters until late-May at the earliest. Some countries might not have their Tokyo delegations set until after Pytlasinski in June, depending on the outcomes of their continentals. Meanwhile, Team USA will know their representatives on April 3, when the winners at 77 and 130 kilograms will promptly begin preparing for the World OG Qualifier in Sofia on May 8.
Remaining Tokyo Olympic Games Qualifiers
(All dates for Greco-Roman only)
European Olympic Games Qualifier
March 20-21 — Budapest, HUN
African & Oceania Olympic Games Qualifier
April 2 — El Jalda, MAR
Asian Olympic Games Qualifier
April 9 — Almaty, KAZ
World Olympic Games Qualifier
May 8-9 — Sofia, BUL
Upcoming USA Events
This week alone includes two, the Wisconsin Regional Training Center's Underground 4 card that offers '18 World Team member Tyler Dow (77 kg) vs. Ryan Epps (Minnesota Storm), and the Capitol Cup, that unveils a 67-kilogram tournament headlined by '18 U23 World Teamer Nolan Baker (NYAC, 5PM #7) along with an undercard.
Underground 4
February 24 — Rokfin
Capitol Cup
February 27 — Rokfin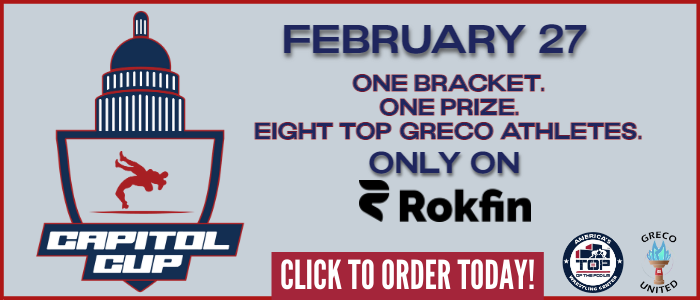 Ringers Greco Showcase 2
March 5 — Facebook Live
ITA For Budapest
Italia is not going to attempt to qualify all six weight categories in Budapest and will instead hedge their bets on only three: 77, 87, and 130. The Italian Federation held a competition in Rome this past weekend as a mechanism for roster construction. 22 wrestlers across the three Olympic wrestling disciplines participated.
Getting the call at 77 will be Luca Dariozzi, who prevailed over Ricardo Abbrescia 4-0 in the final of what was a four-man bracket. Dariozzi's first match was an abbreviated one, as opponent Ciro Russo was forced to default midway through due to injury. Fabio Parisi decisioned Mirco Minguzzi 2-1 in the opening round before overcoming Simone Fidelbo by the same score for the 87-kilogram nod. And at heavyweight, Luca Godino and Simone Varicelli put together an entertaining battle. Varicelli had raced ahead 4-0 before Godino nailed a bodylock to take the lead. He poured it on from there, did Godino, en-route to a 13-5 tech.
Grimes' Mindset
The interview released on Sunday featuring '20 U23 National champ Nate Grimes (77 kg, USOPTC) has received a substantial amount of positive feedback. A lot of that likely has to do with the attitude Grimes' portrays. The 21-year-old left Northern Michigan University back in July and headed west to Colorado Springs, a decision that was based largely on his relationship with '06 World Champion and Olympic (& Paralympic) Training Center resident coach Mohamed Abdelfatah. Of course, when Grimes arrived in the Springs, there weren't a whole lot of training options, save for outdoor workouts.
Still, Grimes maintained a positive approach to the situation. He chose to embrace what he had rather than stress and complain. In one part of his explanation, Grimes said, "I literally didn't care at all when we first got here that I couldn't wrestle at the OTC. I didn't think about for a single second all of the equipment I don't yet have access to, the meals, the trainers I can't see, the treatment and recovery tools — I didn't think about any of that until after I won Nationals." He later went on to emphasize this perspective by stating, "I am just trying to deal with the circumstances I have instead of wishing for different ones."
Towards the conclusion of the interview, Grimes had wanted to add something else. He was protective throughout the conversation when it came to NMU, and did not want it to seem as though there were any negative connotations surrounding his departure. In fact, Grimes credited the mindset sessions orchestrated by head coach Andy Bisek as having made an impact on his mentality.
"I feel like I've learned a lot," Grimes said. "The mindset training we did at Northern Michigan was amazing. That stuff works. Now that I have more physical abilities I feel like my brain is just so much more ready for it now."




Listen to "5PM44: Michael Hooker and Toby Erickson join the show" on Spreaker.
Listen to "5PM43: Christmas Time with Millersville's Kerry Regner" on Spreaker.
SUBSCRIBE TO THE FIVE POINT MOVE PODCAST
iTunes | Stitcher | Spreaker | Google Play Music
Notice
: Trying to get property 'term_id' of non-object in
/home/fivepointwp/webapps/fivepointwp/wp-content/themes/flex-mag/functions.php
on line
999