Training camp featuring members of the 2020 US Olympic Team has begun in Alpharetta, GA. Though the gathering is being labeled "Olympic Camp", it also serves as preparation for the impending Pan-American Championships (which takes place on May 27 in Guatemala City).
The Pan-Am roster for Team USA had been relatively simple to deduce: those who won the Olympic Trials, and those who won the US Nationals in the four non-Olympic categories. However, there is a change to the lineup at heavyweight, where Donny Longendyke (Minnesota Storm) will replace '18 World silver Adam Coon (NYAC/Cliff Keen). Both Coon and Jesse Porter (NYAC/NTS) went 1-1 last weekend in Bulgaria at the World Olympic Games Qualifier.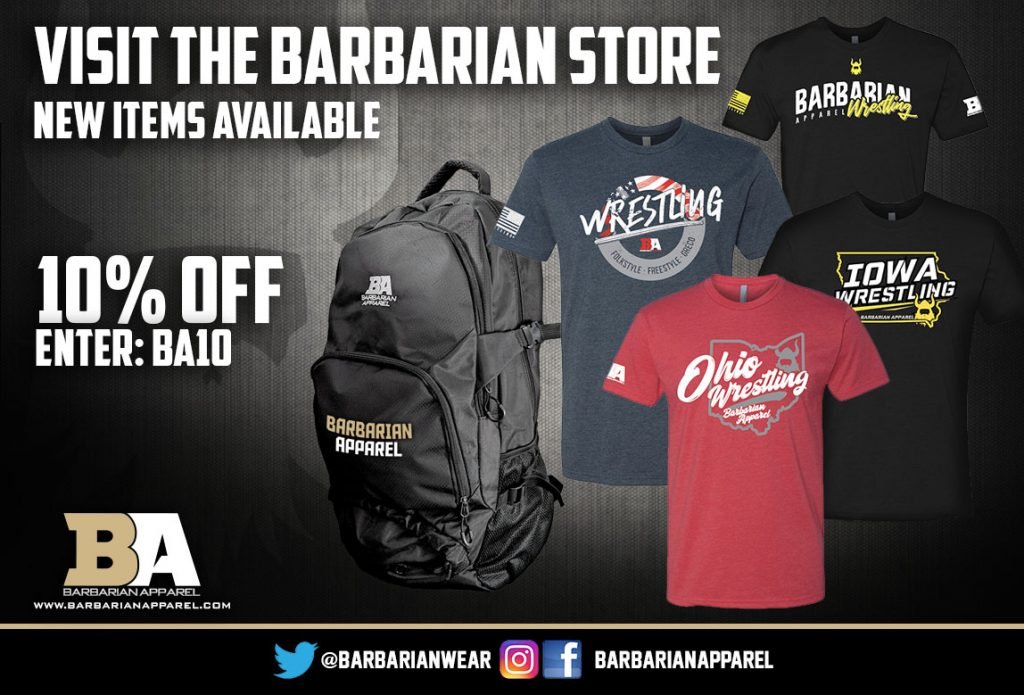 2021 Pan-American Championships
May 27 — Guatemala City, GUA
TEAM USA ROSTER
*US Olympic Team member
55 kg: Max Nowry (Army/WCAP)
60 kg: *Ildar Hafizov (Army/WCAP)
63 kg: Randon Miranda (NYAC/Rise)
67 kg: *Alex Sancho (Army/WCAP)
72 kg: Xavier Johnson (Marines)
77 kg: *Jesse Porter (NYAC/NTS)
82 kg: Ben Provisor (NYAC)
87 kg: *John Stefanowicz (Marines)
97 kg: *G'Angelo Hancock (Sunkist)
130 kg: Donny Longendyke (Minnesota Storm)
Note: Although Porter and Coon did not qualify their respective weight categories last week in Bulgaria and will therefore not compete in Tokyo, they are still recognized by this platform as 2020 Olympic Team members. 
As for the "Olympic Camp" itself down in GA, we will commence with rolling out updates and insights later in the week. Thus far, it has been a settling-in period with legitimate practice sessions having just gotten underway.
Bring Us Thor
Positive development: Thor Masters 2021 has been officially added to the international calendar and is confirmed — by Thor Hyllegaard — for September 17-19 in Nykobing Falster, DEN. The massive Scandinavian tournament was nixed this past winter due to the ongoing COVID pandemic.
A favorite among athletes and coaches from Western and Central Europe (as well as the US program), Thor Masters is attractive to top-level Senior athletes thanks in large part to its annual healthy degree of participation and, by extension, its format. Brackets are typically crowded at Thor Masters; and because the event is run using the Nordic System, wrestlers are guaranteed at least two bouts. Athletes who managed to advance to the later rounds or place may require as many as seven or eight matches, depending on bracket numbers.
Timing is an interesting component for 2021's running of Thor. The event takes place two weeks after the Nordic Championships (also in Denmark); also, the Oslo World Championships are slated to begin on October 2, thus by default putting Thor Masters in position to serve as a warm-up tournament for World competitors. In addition — and one of the event's most popular attributes on a yearly basis — is the back-end training camp. That, too, will be in-effect following the competition (from September 20-25).
Angelov Steps Aside – Sort Of
'13 World Champion Ivo Angelov told Bulgarian outlet Darik Radio last week that "it's time to stop" following his 1-1 performance at the World OG Qualifier. Angelov, 36, won his first match in Sofia, a controlling 5-0 victory over Ivan Lizatovic (CRO) but was edged in the quarterfinals by Dato Chkhartishvili (GEO). The loss to Chkhartishvili meant a trip to the finals would not be possible, and Angelov's time as a Team Bulgaria athlete was finished.
"For the National Team and for participation in European Championships, I think it's time to stop," declared Angelov. "Otherwise, I have agreed with the coaches of the National Team that when they need my help as a sparring partner, I will respond. I want what I can be useful with. I am now at an age where my body does not listen to me the way I want to and should stop. With Edmond Nazaryan, I see my worthy successor. I will do my best to help him grow and achieve a lot of success."
Nazaryan, son of World/Olympic great Armen, burst onto the scene in '20 by surging to gold at the Euros just six months after earning bronze at the Cadet Worlds. But Nazaryan had wrestled 55 kilograms, only going up to 60 for the first time back in February for the Ukrainian International. Angelov placed third in Ukraine at 60, and was also Bulgaria's rep in the Olympic category for March's European Qualifier (Budapest) and the just-wrapped World Qualifier in his home country.
But while Angelov has conceded that he will wear retired status on the national circuit, he does not plan to completely conclude his career. He recently re-signed with TuS Adelhausen of Germany's Bundesliga with designs on continuing down that path for a little while longer.
All told, Angelov's international achievements are large in scope. Along with his World gold from '13 is a bronze ('11) and a European title ('13). Combined, he earned five Euro medals (one gold, three silver, two bronze). He would seem to be cognizant of his success. Over the span of his decade-plus career, Angelov was widely considered one of the sport's most complete lightweights whom even in his twilight years still proved a viable competitor. That this chapter of his life is coming to an end does not leave him with regrets, despite the lack of competition dating back to last winter.
"It's bad that the pandemic had postponed the Olympics by a year," Angelov said. "For me, each passing day is longer, let alone a year, but I am at peace knowing I tried. My most valuable thing is when I became a World Champion. This is the biggest title I have in my career, but I have enjoyed every medal, even when I was second."




Listen to "5PM47: Nate Engel and Xavier Johnson" on Spreaker.
Listen to "5PM46: Taylor LaMont and Jessy Williams" on Spreaker.
Listen to "5PM45: Chatting with Dennis Hall and Max Nowry" on Spreaker.
SUBSCRIBE TO THE FIVE POINT MOVE PODCAST
iTunes | Stitcher | Spreaker | Google Play Music
Notice
: Trying to get property 'term_id' of non-object in
/home/fivepointwp/webapps/fivepointwp/wp-content/themes/flex-mag/functions.php
on line
999