Now that the US program's history-making team win at the Pan-American Championships is in the books, the top-2 seeds for each of the six weight categories to be contested at the Olympic Qualifier this coming Friday have been decided.
One United States athlete will occupy the top spot in his respective bracket, and two will be seeded second. The remaining four wrestlers will be subject to the blind draw.
By virtue of winning the tournament, G'Angelo Hancock (97 kg, Sunkist, world #7) is the lone American who will enjoy a #1 seed entering competition on Friday. Joe Rau (TMWC/Chicago RTC, world #7) won, too, but Daniel Gregorich Hechavarria (CUB, world #5) came into the tournament already holding United World Wrestling "Ranking Series" points, and the 14 he earned by placing third were enough for him to hold onto the top spot at 87 kilograms.


2018 World silver Adam Coon (130 kg, NYAC/Cliff Keen) finished second, and that result boosted the newlywed all the way up to #6 in the rankings after briefly disappearing from UWW's top-20 last month following both the Asian and European Championships. Moises Perez Hellburg (VEN) placed third on Friday, but like Hechavarria, had points under his belt prior to the tournament, so the 14 he yielded from grabbing bronze were enough to ensure he'll receive the #1 seed while Coon drops in at #2. Coon pinned Hellburg in the semifinals on Friday.
Team USA Seeds: Pan-Am Olympic Qualifier
Note: the Pan-Am Olympic Qualifier only seeds the top-2. 
60 kg: Ildar Hafizov (Army/WCAP) — N/A
Hafizov did not compete in the Pan-American Championships, a decision he made earlier this winter as part of his training plan. Teammate and two-time National champ Mike Fuenffinger earned silver, picking up 14 ranking points — which garnered him the #17 spot in the world and would have resulted in the second seed. But, points do not carry over from athlete to athlete of the same nation, meaning, essentially, that Hafizov won't be seeded.
67 kg: Ellis Coleman (Army/WCAP) — N/A
A very similar situation but for different reasons. Coleman was never going to participate in the Pan-Am Championships due to a triceps injury he endured in the fall. He is also considered a "game-time decision" as of press time for Friday, though he still appears on the roster. '19 National titlist Alex Sancho (Army/WCAP) competed instead and had a solid showing. Sancho placed third and wound up with 16 points.
None of it matters with regards to US seeding concerns. Venezuelan Anthony Palencia Puentes (8th in Ottawa) and Diego Martinez (MEX, silver) already encompass the top-2 seeds. Whether it's Coleman or Sancho on Friday, the US entrant at 67 kilos is going to be randomly drawn into the tournament.
UPDATE: It has just been confirmed that Alex Sancho will also compete in Coleman's place at the Qualifier on Friday. In addition, Mexico is sending Manuel Lopez Salcedo, not Martinez. This change moves Sancho up to the #2 seed. 
77 kg: Patrick Smith (Minnesota Storm) — N/A
Smith put forth another inspired effort this past weekend. He beat the Cuban (Yovsanys Pena Flores) in the first round, and after starching Angelo Marques Moreira (BRA), fought back to edge Jair Cuero Munoz (COL). But the bracket was pooled, forcing Smith to face Pena again in the final where he was clipped 3-1. That loss all but locked down the seeds, as Smith's Pan Am Games runner-up Wuileixis Rivas Espinosa (VEN, world #6) will assume the top seed with Pena holding the second seed.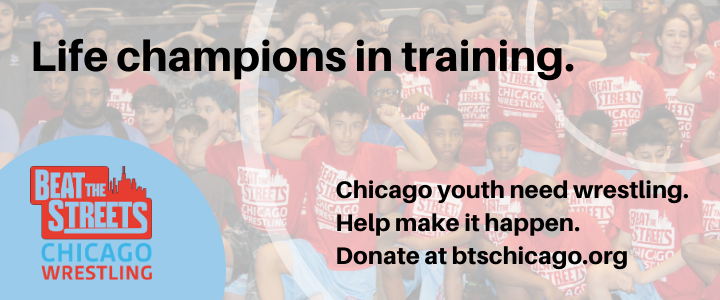 87 kg: Joe Rau (TMWC/Chicago RTC) — #2
He may have to do it again, but Rau's destruction of two-time Pan Ams gold Luis Avendano Rojas (VEN) was one of the four biggest confidence-boosting victories for an American over the weekend (see section below). Avendano has not only turned himself into quite the formidable competitor, but he had also defeated Rau via tech last summer. The Chicagoan flipped the script when they met on Saturday, dominantly — and proceeded to outscore the opposition 25-2 en-route to gold. As mentioned at the top, Hechavarria will have the #1 seed this Friday with Rau holding the second spot.
97 kg: G'Angelo Hancock (Sunkist) — #1
It was a very weird but very good outing for Hancock. He had lost to '19 Junior World champ Gabriel Rosillo (CUB) twice previously entering action Friday morning, and promptly fell into quicksand against the Cuban in the second round before getting caught on his back and pinned. Hancock regrouped and gritted through a decision over Luillys Perez Mora (VEN). That bought him a ticket to the finals and another crack at Rosillo. Hancock then turned Rosillo's head-and-neck inside out with a pair of front headlocks for four, and that was it. A nice triumph for Hancock, who won his first Pan Am C'Ships gold and guaranteed himself the top seed at the Qualifier.
130 kg: Adam Coon (NYAC/Cliff Keen) — #2
Although Coon pinned Hellburg, it is Hellburg who will own the #1 seed, since the Venezuelan had acquired ranking points prior to the Pan Am Championships. The seeds for the heavyweight bracket are almost immaterial. Coon and Hellburg have to reconcile the arrival of '17 World bronze Yasmany Acosta Fernandez (CHL), who had a shoulder issue that reportedly compelled him to sit out the festivities. It is treacherous terrain, 130 kilograms.
US fans needn't worry too much about Coon, however: if memory serves, he has advanced through challenging brackets before in his career.
4 Biggest Wins for US Athletes in Ottawa
*In order of weight category.
Smith over Pena — Round 1
This one was nice for the US if only due to uncertainty. Smith had never wrestled Pena before. The Cuban had scratched and clawed to get past Kamal Bey (Sunkist) in the '19 Pan Am C'Ship final, so for the sake of matchups, it was interesting to see how Smith's style would figure into the equation. True to form, Smith kept that engine running and came up with a clutch turn in the second period to advance via 3-1 decision. Although the result was 180'd in the final, the Minnesotan provided further proof relative to the value of consistency.
Rau over Avendano — Round 1
When Rau lost to Avendano in the Pan Am Games, it was one of those frustrating, "wheels flew off" type of matches that made little sense pertaining to the methodology or the scores. It was just a mess. On Saturday, it was nice and neat. Rau punished Avendano in every tie-up to where the Venezuelan was constantly forced to reset his feet and bail on angles. Rau was at times deliberate, but also, vicious. He was the physically superior wrestler on the mat, and tactically, several steps ahead. US fans hope that song remains the same if they meet again this week.
Hancock over Rosillo — Finals
Everyone buckled their seatbelts in preparation for a six-minute epic that could have gone in several directions. Smart money said a back-and-forth, passivity-laden battle where one gut or one timely (or otherwise) step-out decided the outcome; it could have also been a plod-fest punctuated by an occasional missed throw or a challenge call gone wrong, or Rosillo could have found another opportunistic window that brought the train off the rails. What actually occurred was brilliance. Hancock didn't waste any time or motion. He took that first passivity and used to make Rosillo's body go vertical. Twice.
Coon over Hellburg — Semifinal
Something seemed to click inside of Coon against Hellburg that wasn't there in January. A lot has been made of Coon's deep over/under bodylock that helped him earn a World silver. The thinking, naturally, has said, Everyone knows about it now, there are no secrets. Except — the entire point of a "go-to" maneuver is that it can be executed even when everyone knows it's coming. Midway through their bout, Coon's expression changed as he locked his hands. It was as though he had enough of this nonsense, and simply did what his body and brain know how to do so very well.
Updated World Rankings
As was the case last year, the conclusion of the Pan Am Championships sees a high number of United States Greco-Roman athletes ranked in the top-20 according to United World Wrestling.
Athletes earn "Ranking Series" points by participating in associated events (i.e., "Ranking Series" tournaments and their respective continental championship). Points earned at the previous year's World Championships carry over into the next season (when applicable).
55 kg: Max Nowry (Army/WCAP) — World #3 (48 points); previous ranking: #5
5th, World Championships; Matteo Pellicone silver; Pan-Am Championships gold
60 kg: Mike Fuenffinger (Army/WCAP) — World #17 (16 points); previous ranking: N/A
Pan-Am Championships silver
63 kg: Ryan Mango (Army/WCAP) — World #14 (16 points); previous ranking: #7
7th, World Championships
67 kg: Alex Sancho (Army/WCAP) — World #19 (16 points); previous ranking: N/A
Pan-Am Championships bronze
72 kg: Ray Bunker (Marines) — World #11 (18 points); previous ranking: #35
Pan-Am Championships gold
77 kg: Patrick Smith (Minnesota Storm) — World #18 (16 points); previous ranking: #45
Pan-Am Championships silver
82 kg: John Stefanowicz (Marines) — World #3 (26 points); previous ranking: #32
5th, Matteo Pellicone; Pan-Am Championships gold
87 kg: Joe Rau (TMWC/Chicago RTC) — World #7 (28 points); previous ranking: #29
5th, Matteo Pellicone; Pan-Am Championships gold
97 kg: G'Angelo Hancock (Sunkist) — World #7 (32 points); previous ranking: #18
Matteo Pellicone bronze; Pan-Am Championships gold
130 kg: Adam Coon (NYAC/Cliff Keen) — World #6 (26 points); previous ranking: #28
5th, Matteo Pellicone; Pan-Am Championships silver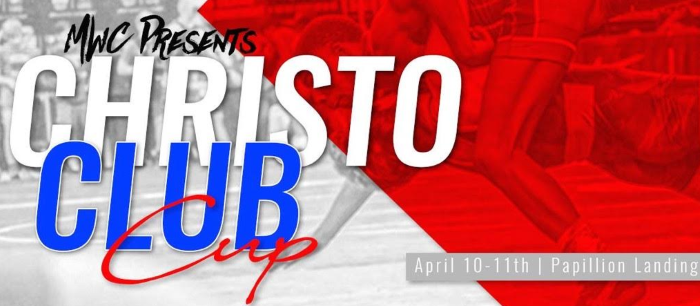 Our Coverage for the Olympic Qualifier
Our full-scale preview of the 2020 Pan-American Olympic Qualifier will be released later this week on FLO. In addition, we will have live updates and post-session recaps, as well as an overview of the tournament available on FLO following the tournament.
US fans can stream the action live on Trackwrestling (subscription required).
Turkey in Hungary
Members of Turkey's National Team recently broke camp and are now in Budapest training with the Hungarians (among others) ahead of Europe's Olympic Games Qualifier, which begins March 19. A full roster of Turkey's athletes, including those still in need of qualifying their weights, can be found right here. On a side note, Hungary confirmed late last month that '16 World champ/multi-time medalist Balint Korpasi will indeed drop to 67 kilograms for the European Qualifier.
New Staebler Video
Fans of multi-time World Champ Frank Staebler (GER, world #8 at 67 kg; world #7 at 72 kg) may enjoy this recently-released video where he explains his preparation for the Tokyo Olympics (note: the clip is in German).
Questions? Concerns? Feel like reaching out? Do so on Twitter, Facebook, and Instagram!


Listen to "5PM33: The Marine Corps' Jamel Johnson" on Spreaker.
SUBSCRIBE TO THE FIVE POINT MOVE PODCAST
iTunes | Stitcher | Spreaker | Google Play Music
Notice
: Trying to get property 'term_id' of non-object in
/home/fivepointwp/webapps/fivepointwp/wp-content/themes/flex-mag/functions.php
on line
999