It was a busy week for United States Greco-Roman with action taking place on two continents featuring multiple age groups. The lead story was the happenings in Warsaw, where only two Americans suited up for the Wladyslaw Pytlasinski Memorial this past weekend. 2020 Olympian Alex Sancho (67 kg, Army/WCAP) battled Ukrainian Bogdan Kovernyuk and was defeated 5-2, while Alan Vera (87 kg, NYAC) picked up a win in his first bout at the expense of Dogan Goktas (TUR) before falling in the quarterfinal to Rustam Assakalov (UZB). Max Nowry (Army/WCAP) was looking forward to the Poland trip, as well, only to arrive in Europe and learn that 55 kilograms would not have a bracket. Nowry reportedly weighed in for the tournament and received his medal along with eight United World Wrestling "Ranking Series" points, the minimum amount allotted to first place.
Originally, the US had planned on more robust roster for Poland but that all changed in the weeks leading up to the event. At one point, a handful of names were attached to the delegation, including Olympian Ildar Hafizov (60 kg, Army/WCAP, world #1). Hafizov decided to use his time following the Pan-Am Championships to recover as well as hone back in on training for Tokyo. Others, such as G'Angelo Hancock (97 kg, Sunkist) and John Stefanowicz (87 kg, Marines, world #2) focused on camp in Croatia.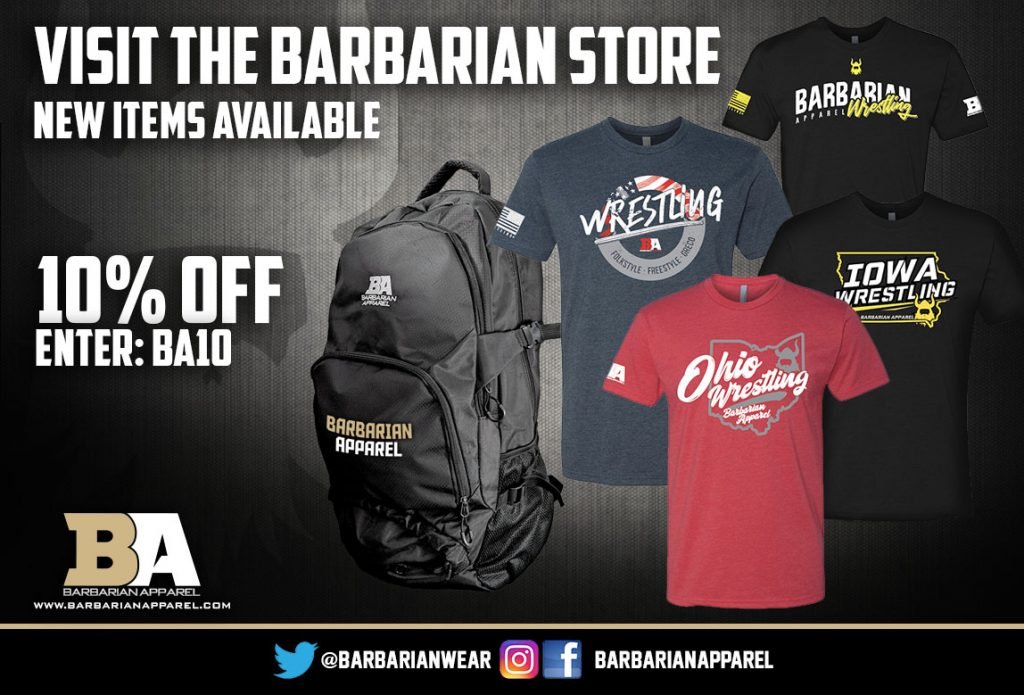 Various voices around the sport have indicated that Russian star Roman Vlasov's (77 kg) loss to Tamas Levai (HUN) — as well as Abuyazid Mantsigov's subsequent gold-medal-clinching victory over Levai — suggests that Vlasov is out of the running for Tokyo. But according to WrestRus, Russia's official wrestling outlet, the terms laid out by head coach Gogi Koguashvili last week have not changed. Following Mantsigov's drubbing of Levai on Saturday, the website said, "Recall that the head coach of the Russian national Greco-Roman wrestling team Gogi Koguashvili noted in an interview that the strongest Russian wrestler will go to the Olympic Games, and the decision will be made after the tournaments in Poland and Turkey (Vehbi Emre). The Istanbul start will take place next weekend, June 18-20, and there will be world champion Aleksander Chekhirkin, who won a license for Russia in Tokyo in the spring."
Cadet & JR Pan-Ams
Two USA age-group squads dominated with team victories at the Pan-American Championships in Oaxtepec, Mexico to close out the week. Led by individual champs Noah Wachsmuth (72 kg, EAP), James Burks (82 kg, MWC), and Tyler Hannah (87 kg, Dubuque WC), the US Juniors came away with seven total medals, good for the top spot by 20 points over Mexico. For the Cadets, the team race was not even remotely close.
Ten weight categories. Ten gold medalists. And a 98 point difference between Team USA and second place Mexico (250 to 152).
Implications were involved. Top-8 in the six Olympic weights at Junior qualified for their version of the Pan-American Games (set for December in Colombia).
2021 Junior Pan-American Championships
June 9-10 — Oaxtepec, MEX
TEAM USA RESULTS
55 kg: Aizayah Yacapin (Takedown Express) — SILVER
LOSS Angel SEGURA TELLEZ (MEX) 1-1 (criteria)
60 kg: Phillip Moomey (NYAC/Spartan RTC) –- 8th
LOSS Uvaldo Camacho Diaz (MEX) 10-4
63 kg: Richard Fedalen (Warhawks) — SILVER
WON Hernan Almendra (ARG) 9-0, TF
LOSS Antonio Ruiz Mora (ECU) 10-0, TF
WON Alan Salas Esquivel (MEX) via fall
67 kg: Payton Jacobson (Ringers) — SILVER
WON Frangger Ruiz Marin (VEN), 5-4
WON Piero Cruces Panaifo (PER), 8-0
LOSS Fernando Ferrer Ciprian (DOM) 10-2, TF
72 kg: Noah Wachsmuth (USOPTC) — GOLD
WON Marcos Musitelli Rodriguez (URG) via forfeit
WON Wilfredo Lopez (PAN) 8-0, TF
WON Mauricio Lovera (ARG) 10-0, TF
WON Wilfredo Lopez (PAN) 10-0, TF
77 kg: Justin McCunn (Viking WC) — 7th
LOSS Brandon Calle Perez (COL) 9-0
LOSS Franco Chialanza (ARG) 14-14
82 kg: James Burks (MWC) — GOLD
WON Christian Medina Nunez (MEX) via DQ
WON Augusto Nieva (ARG) via fall
87 kg: Tyler Hannah (Dubuque/Combat WC) — GOLD
WON Alexandro Yaranga Espinoza (PER) 9-1, TF
WON Jose Mosquera Murillo (COL) 10-9
WON Juan Diaz Blanco (VEN) 9-1, TF
97 kg: PJ Casale (NJ) — 7th
LOSS Liober Betancourt Hechavarria (CUB) 9-4
130 kg: Peter Christensen (Wisconsin RTC) — SILVER
WON Marcos Barbosa da Silva (BRA) 8-0, TF
WON Beder Cantu Martinez (MEX) 8-0, TF
WON Juan Cantillo Torres (PAN) 12-4, TF
WON Jami Frueso Nunez (VEN) via fall
LOSS Jeisser Sampson Sanchez (CUB) 8-0, TF
2021 Cadet Pan-American Championships
June 12-13 — Oaxtepec, MEX
TEAM USA RESULTS
45 kg: Bo Bassett (Young Guns) — GOLD
WON Roger Kantun Ku (MEX) 8-0, TF
WON Joao Amorim De Moura (BRA) 8-0, TF
48 kg: Luke Lilledahl (Xtreme) — GOLD
WON Samir Maricaga Yau (PAN) via fall
WON Marco Garcia Alvarez (MEX) 7-4
WON Abel Sanchez Juarez (PER) 8-5
51 kg: Alan Koehler (PINnacle) — GOLD
WON Pedro Torribio Torres (PER) 8-0, TF
WON Yan Landim Ribeiro (BRA) 11-0, TF
55 kg: Kale Lauridsen (Nebraska Boyz) — GOLD
WON Kevin Garcia Pacheco (GUA) 11-0, TF
WON Ronaldo Montoya Garcia (PAN) via fall
WON Patrick Rodriguez Quinto (ECU) 12-4, TF
WON Diego Terriquez Ibarra (MEX) 12-8
60 kg: Brock Bobzien (Poway HS) — GOLD
WON Joao Da Silva Neto (BRA) 14-4, TF
WON Victor Camarena Ascencio (MEX) via fall
WON Edwin Allain Miranda (PER) 9-5
65 kg: Pierson Manville (PA) — GOLD
WON Isaac Lopez Perez (ESA) via fall
WON Franco Gonzalez Palma (CHI) via fall
WON Marco Fernandez Cubas (PER) 5-2
WON Oliver Plascencia Estrada (MEX) 8-0, TF
71 kg: Thor Michaelson (NWWC) — GOLD
WON Dario Cubas Castillo (PER) via fall
WON Hector Loera Rojas (MEX) 10-0, TF
WON Angelo Café de Oliveira (BRA) via fall
WON Isacc Tenorio Mosquera (ECU) 8-0, TF
80 kg: Ryder Rogotzke (PINnacle) — GOLD
WON Enrique Olvera Rodriguez (MEX) 4-1
92 kg: PJ Casale (NJ) — GOLD
WON Ivan Coronado Garcia (MEX) via inj. default
WON Mateus Freier Santos (BRA) 8-0, TF
110 kg: Jim Mullen (NJ) — GOLD
WON Alan Perez Uribe (MEX) 8-0, TF




Listen to "5PM48: Austin Morrow and Gary Mayabb" on Spreaker.
Listen to "5PM47: Nate Engel and Xavier Johnson" on Spreaker.
Listen to "5PM46: Taylor LaMont and Jessy Williams" on Spreaker.
SUBSCRIBE TO THE FIVE POINT MOVE PODCAST
iTunes | Stitcher | Spreaker | Google Play Music
Notice
: Trying to get property 'term_id' of non-object in
/home/fivepointwp/webapps/fivepointwp/wp-content/themes/flex-mag/functions.php
on line
999