On Saturday night, 2018 U23 World Team members Randon Miranda (60 kg, NYAC/OTS) and Travis Rice (63 kg) faced off in a special bout that was part of the Next Level Charity Wrestling Event supporting the Illinois Regional Training Center. The match, which ended in a 7-4 decision win for Rice, now ushers both athletes to the final phase of training for the U23 World Championships next month in Bucharest, Romania.
The bout between Miranda and Rice was only available to witness by those fortunate enough to be in attendance. Even still, we have a breakdown of how the match unfolded thanks to Illinois RTC head coach Bryan Medlin (who never ceases to step up to help promote our sport).
– Both pummeled extremely hard the first minute. Miranda was put down first for passivity, giving Rice a point. Rice was unable to follow-up with a turn.
– Miranda with an arm throw that was countered by Rice for four; Miranda picks up two.
– First period ends 5-2 with a lot of action.
– Second period saw Miranda come out aggressive. Rice uses an off-balance to garner a front headlock that Miranda countered for two.
– Hard pummeling by Miranda; in and out with a lot of action.
– Rice then dragged his way to a bodylock that scored two more.
– With :15 remaining Miranda turned it up but Rice remained in control.
– Great match from both guys with the final score 7-4. Hard pummeling, great scores, and lots of action. 
On Sunday evening, Rice intimated that the match was a net positive for he and Miranda, and likes where they're at this stage of the training cycle.
"Overall, it felt really good," Rice said. "It showed that both of us are ready to compete next month. There are some minor things that need to be adjusted, but the mentality and confidence is there. That is what is really important. It was a fun event and it was an honor to have the opportunity to showcase Greco and wrestling in general."
Unsurprisingly, Miranda echoed his World Teammate's sentiments.
"I felt this was a good match before the final push because I got to work on a few things," agreed Miranda. "I had a fun time wrestling. I enjoyed it, and it just makes me more excited."
Sean Sesnan Q&A
Williams Baptist Greco-Roman athlete Sean Sesnan (55 kg) will be traveling to Sweden later this month as part of the sizable tour Northern Michigan head coach Rob Hermann annually puts together. This a big step for Sesnan, who began to come on strong late in the 2017-18 season. Sweden not only represents Sesnan's first trip overseas, but also the first for a WBC Greco athlete, period. Naturally, this all seemed worthy to talk about.
5PM: When did you start considering the Sweden tour?
Sesnan: When I went over to Northern Michigan to train during spring break, Coach Hermann told me I could travel with him to the overseas stuff. That's when I started thinking about it. Then when I was in Vegas at the Open I talked to Andy Bisek some, and he mentioned me traveling with them and how he wants to get some of us who just started out in Greco and don't have much experience to travel more to those kinds of things.
I then texted Coach Bisek over the summer and asked him about Sweden. He gave me the itinerary, I started talking to Coach Hermann about it, and it became finalized.
5PM: What is it you're looking forward to most? There are two tournaments, a camp, and probably a dual meet thrown in there, as well. Does your mind change? On some days are you more excited about the camp, while others you're more excited about the tournaments?
Sesnan: I change a lot. I started off really wanting to compete overseas. I thought that would be cool. But now, I'm starting to get a little more excited about the training camp and seeing the different styles so I can mature a little bit in Greco while I'm over there.
5PM: The timing has to be part of this. After you're done with Sweden there is another block of time, just like last year, before there is another domestic competition. Did that also play a role in your jumping on this tour?
Sesnan: Yeah, I wanted to have another competition this semester, and I wanted to have another besides Nebraska, too. I thought I was going to both at the beginning but I am just going to Sweden now. But yeah, we don't compete again until the second semester, that's when all of our tournaments hit. So it's good to get some competition in this semester, too, because we didn't have that last year, either.
5PM: Are you at all nervous about traveling to Europe for what will be a couple of weeks?
Sesnan: Yes, I've never traveled out of the country before, so I'm nervous from that aspect of it. But I am also really excited to go wrestle overseas and compete. I think it's going to be really cool.
5PM: You're the first Greco guy from Williams to be jumping on an international trip. Part of the thing for US athletes who go overseas is that they bring back what they learned into the room. On top of that, do you hope that you traveling sets the tone for others in your program so that they follow in your footsteps?
Sesnan: Absolutely. I've been wanting to wrestle overseas since I started at Williams. It's what (Kerry) Regner used to tell me about a little bit and it's what (WBC head coach Jonathan) Drendel has talked about, that we could go do this stuff. I know a lot of guys on the team right now tell me how cool it is that I'm going over there, how they want to start planning their own trips, and how we could do our own trips in the future. So we're really excited about it.
WRESTLERS ON SOCIAL MEDIA
Your (somewhat) weekly dose of inspiring words, knuckleheaded antics, or thought-provoking questions from your favorite US (and sometimes international) Greco-Roman athletes and coaches.
P-Mart after getting settled in last week.  
Support Coon by purchasing a t-shirt. 
In case you're interested. 
9 times out of 9 my Snapchat stories are to provide deeper insight to rap lyrics

— G'angelo Hancock (@OlympicKidd) October 5, 2018
One more from Hungary.
Missed this one last week. 
Another Monday morning in the books. @NMU_OTS pic.twitter.com/Dcz8VhhY4j

— Benji Peak (@benji_peak862) October 1, 2018
We leave you with Hazewinkel.
#MondayMotivaton
Yesterday is past.
Plan for tomorrow
ACT upon today
Be Efficient
Be Present
Be Respectful
Be Thankful

— Sam Hazewinkel (@SamTheHaze) October 8, 2018
Questions? Concerns? Feel like reaching out? Do so on Twitter, Facebook, and Instagram!
CLICK HERE TO DONATE TO THE USA GRECO-ROMAN PROGRAM
Listen to "5PM20: Spenser Mango's Germany report while Jesse Thielke & Dennis Hall battle on Wisconsin trivia" on Spreaker.
SUBSCRIBE TO THE FIVE POINT MOVE PODCAST
iTunes | Stitcher | Spreaker | Google Play Music | RSS
Comments
comments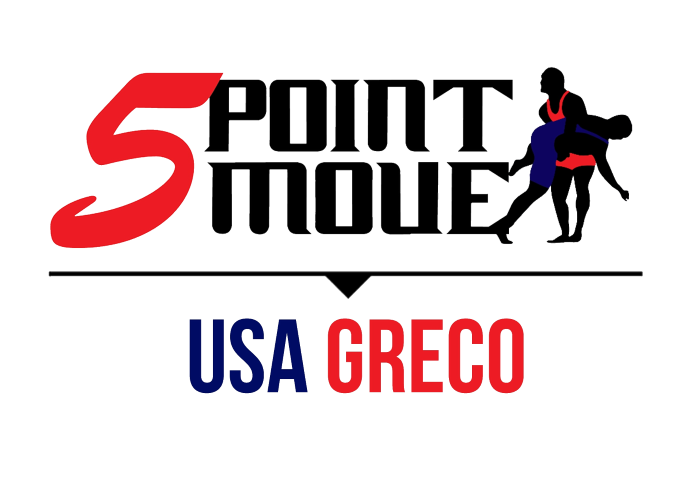 Notice
: Trying to get property 'term_id' of non-object in
/home/fivepointwp/webapps/fivepointwp/wp-content/themes/flex-mag/functions.php
on line
999