The 2019 Dave Schultz Memorial International is now in the record books, with USA athletes coming away with 27 out of a possible 30 medals, including nine champs. To be fair, only 10 out of the tournament's 90 competitors represented a foreign nation.
There were three finals people were still buzzing about over the weekend, and the first one is likely the most obvious — Patrick Smith (Minnesota Storm) versus Mason Manville (NLWC) at 77 kilograms. Several elements worked in its favor: 1) they had never met before; 2) they were teammates for the '17 Worlds; 3) both enjoyed stellar tournaments up to their finals match; and 4) their styles are sort of similar. While it wasn't high-scoring (Smith earned a 5-1 decision), the pace remained consistently up tempo the entire time and the physicality was off the charts. You didn't have to be hardcore to enjoy what they brought to the table. Fans want tension as much — if not more than — scoring, so long as the wrestlers involved are gunning for each other's throats. And that's what the first chapter of Smith/Manville delivered.
Sammy Jones' (63 kg, NYAC/OTS) criteria decision over Travis Rice (IRTC) was another one folks seemed to like. Rice was sharp early on, scoring two off a throw-by before adding a passive point later in the first. Jones used his passive chance in the second to gut Rice, and that was that as far as offense goes. But — it's what happens towards the end of some of these matches. Whether you love or hate criteria, all it takes is one move, one technique, one slip on a banana peel, and there's something to talk about. So when Rice tried firing off in the bout's waning seconds and Jones thankfully remained in an attacking posture, the only way your pulse didn't raise is if you weren't paying attention.
Although it wound up becoming a lopsided loss for Jon Anderson (87 kg, Army/WCAP), his performance against Alan Vera (Florida Jets) was certainly noteworthy. Anderson was hardly prepared for competition this past week, but that didn't seem to matter all that much in the second period. Down by a bunch and with Vera in on a gutwrench, Anderson stepped over and very nearly had Vera stuck. Fleeting was the position; Vera quickly found his stomach, and after an Anderson lift attempt that went awry, the bout's conclusion was all but decided.
Those two have a little history between them: in 2015, Anderson famously wore Vera out en-route to a Pan Am Games gold.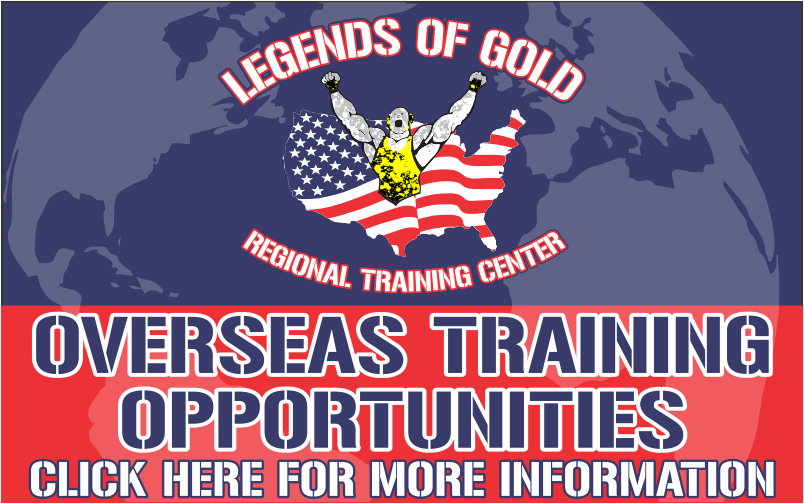 A note on 87 kilograms
It's beyond ridiculous at this point. The Watchlist for 87, which was released last week, already included familiar faces such as Patrick Martinez (NYAC), Ben Provisor (NYAC/NLWC), Joe Rau (TMWC/Chicago RTC), Anderson, and Kevin Radford (Sunkist). Now, the US will be throwing Vera into the mix as well as a soon-to-be-returning Jake Clark. The talk in 2017, when 85 still saw Lucas Sheridan (97 kg, Army/WCAP) involved, was that it was the most stacked American Greco-Roman bracket in terms of prior achievements and all-around talent in over a decade. Subjective, maybe, but if that was the case, then where does 2018's 87-kilogram bracket potentially rank? Is it the deepest weight in US history?
2019 Dave Schultz Memorial Undercover Stars
They might not have won, but their performances deserve to be highlighted all the same.
Jemone Carter (55 kg, Marines), third place
55 kilograms at the 2019 Schultz was a hot mess, even with Randon Miranda's (NYAC/OTS) presence. Everyone got chipped but there were some really exciting matches, and Carter was in most of them. We didn't think the Marine would be ready to offer legitimate problems for others this season, and it looks like we were wrong.
Austin Morrow (67 kg, NYAC/OTS), third place
Morrow was ousted by eventual runner-up Mostafa Mohamed (EGY) in his first match and then proceeded to take out his frustrations on the backside of the bracket. In Morrow's four subsequent bouts he rang up four tech's, with the last one coming against 2016 Olympian Jesse Thielke (NYAC/LOG) in the bronze-medal round.
Eric Twohey (97 kg, Minnesota Storm), third place
Twohey continues to confound observers by putting forth strong showings despite his greenness. On Friday, he defeated Devon Amburgy (WBC) in the first round and then lost to G'Angelo Hancock (Sunkist). But he rebounded to decision both Roy Nash (NMU/OTS) and Khymba Johnson (NYAC/OTS) by matching 6-4 scores. With Hayden Zillmer on the Greco shelf for now, the Storm seems to have found itself quite the promising replacement.
Ty Pelot (60 kg, X-Factor Elite), fourth place
Pelot's two losses at the Dave Schultz Memorial were both to the same man — 2018 World Team member Dalton Roberts (NYAC/OTS). In between, Pelot grabbed wins over NMU's Jon Massey and Mason Hartshorn, quickly thrusting him into relevancy.
Alston Nutter (67 kg, Sunkist/OTS), dnp
For a guy who didn't even stand on the podium, Nutter sure had himself a strong first-time out at the Schultz. He dropped a decision to Mohamed in the round-of-16, and then scored a huge win at the expense of 2018 US Open finalist Jessy Williams (NYAC/FLWC). Nutter later added a victory over Marine Taylor Zippe but was ultimately stopped by Thielke in the consolation semis.
Brandon Mueller (77 kg, Air Force/WCAP), fourth place
Mueller was knocked out of the gold-medal running right quick by Manville in the quarters but had one of the more remarkable recoveries of the tournament after that. On the backside of the bracket, Mueller started off by downing Thad Breitsprecher (Army/WCAP) and Alec Ortiz (Minnesota Storm). In the consolation semifinal, he earned his biggest domestic win to date. Facing a 7-2 deficit against RaVaughn Perkins (NYAC, world no. 17 at 72 kg) entering the second period, Mueller rang up 14 straight points (takedown, lift, turn, turn, and lift) to engineer the come-from-behind tech.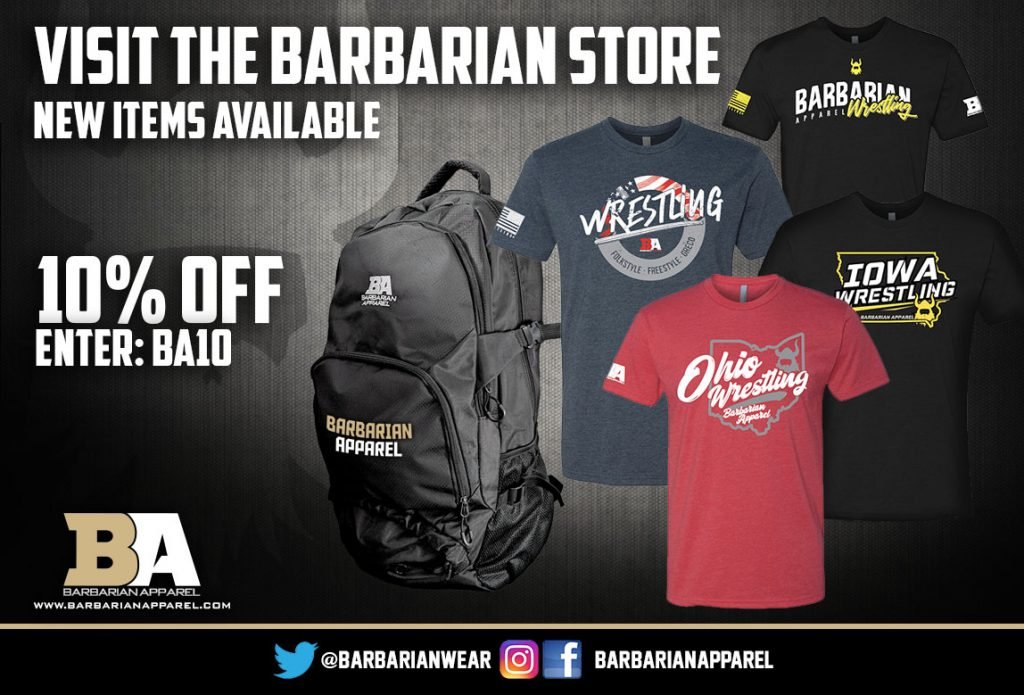 Euro Tour Coming
As mentioned in the two previous editions of the Coach Lindland's Report, a delegation of US Greco-Roman Seniors will shortly be leaving for Europe. The reason? The Grand Prix Zagreb Open and the Hungarian Grand Prix, two tournaments graced with being designated "Ranking Series" events by United World Wrestling. There will be a lot of training before and in-between for the American athletes, and we'll endeavor to keep you updated on who's going and other peripherals ahead of time.
2019 Takhti Cup Placewinners
The annual Takhti Cup took place over the weekend in Tehran, Iran. Perhaps because the event lost its "Ranking Series" status in 2019, participation from neighboring powerhouse nations was limited. For example, last year, when the Takhti was a "Ranking Series" tournament, Turkey, Kazakhstan, Kyrgyzstan, Bulgaria, and Romania all sent athletes. This time around, not one of the aforementioned nations had a dog in the fight, and as you might suspect, Iran returned to its prior form of dominance at their home tournament.
29 out of a possible 40 medals were won by Iranians, with eight champs. The only non-Iranians to win the thing were two Cubans: two-time World bronze Oscar Pino Hinds (130 kg, world no. 3) and '18 Pan Ams bronze Gabriel Rosillo (97 kg).
55 kg
GOLD: Mosayyeb Akbari (IRI)
SILVER: Reza Khedri (IRI)
BRONZE: Ziyad Zeynalov (AZE)
60 kg
GOLD: Mehrdad Mardani (IRI)
SILVER: Alireza Ollah Nejati (IRI)
BRONZE: Javier Dumenigo (CUB)
BRONZE: Shirzad Beheshti Tala (IRI)
63 kg
GOLD: Mohammad Nourbakhsh (IRI)
SILVER: Saman Abdevali (IRI)
BRONZE: Mohsen Hajipour (IRI)
BRONZE: Keramat Abdevali (IRI)
67 kg
GOLD: Mohammad Elyasi (IRI)
SILVER: Bahram Maroufkhani Imcheh (IRI)
BRONZE: Daniel Janecic (CRO)
BRONZE: Ednar Shavadze (GEO)
72 kg
GOLD: Mohammad Geraei (IRI)
SILVER: Azad Aliev (AZE)
BRONZE: Ashkan Saadatifard (IRI)
BRONZE: Mohammadreza Aganiya (IRI)
77 kg
GOLD: Mohammadali Geraei (IRI)
SILVER: Rasoul Gamsiri (IRI)
BRONZE: Bozo Starcevic (CRO)
BRONZE: Payam Boyeri (IRI)
82 kg
GOLD: Jamal Esmaeili (IRI)
SILVER: Abbas Mehdizadeh (IRI)
BRONZE: Hadi Pournia (IRI)
BRONZE: Hassan Frozandeh (IRI)
87 kg
GOLD: Yousef Ghaderian (IRI)
SILVER: Mehdi Fallah (IRI)
BRONZE: Hossein Frozandeh (IRI)
BRONZE: Salva Khachidze (GEO)
97 kg
GOLD: Gabriel Rosillo (CUB)
SILVER: Hassan Aryanjad (IRI)
BRONZE: Mohammed Yeganehjafari (IRI)
BRONZE: Arif Nitfullaev (AZE)
130 kg
GOLD: Oscar Pino Hinds (CUB)
SILVER: Shahab Ghourehjili (IRI)
BRONZE: Navid Goli Navehsi (IRI)
BRONZE: Amir Monjazi (IRI)
WRESTLERS ON SOCIAL MEDIA
Your (somewhat) weekly dose of inspiring words, knuckleheaded antics, or thought-provoking questions from your favorite US (and sometimes international) Greco-Roman athletes and coaches.
Lot of Dave Schultz stuff to get to.
View this post on Instagram
Rice.
View this post on Instagram
Tough to believe, but it's the highest Roberts has placed at the Schultz thus far. 
Jamel Johnson of the Marines at 67 kilos. 
Kamal and Hancock, now two-time Schultz champs. 
View this post on Instagram
Carter Nielsen with a public service announcement. 
17 years later n' still havin' fun with it💯 #NewProfilePic pic.twitter.com/GSGQvJQcJX

— Carter Nielsen (@ThatKidCartel) January 28, 2019
Miranda after earning his gold in Springs. 
Thank you CAUSA wrestling, and my sponsors @newyorkac and @APSWrestle for the best support. back to the drawing board Monday. https://t.co/fMjH9GSqSV

— Randon Miranda (@randontheguy) January 26, 2019
Listen to "5PM21: Paul Tellgren, Ellis Coleman and Alec Ortiz stop by the Five Point Move Podcast" on Spreaker.
SUBSCRIBE TO THE FIVE POINT MOVE PODCAST
iTunes | Stitcher | Spreaker | Google Play Music | RSS
Notice
: Trying to get property 'term_id' of non-object in
/home/fivepointwp/webapps/fivepointwp/wp-content/themes/flex-mag/functions.php
on line
999